I am always down for a Netflix binge.  Anyone else?!? There's nothing more that I love than being comfy on my couch and getting caught up on new shows that are released or old favorites that I never got around to watching. These are the tv show that I've been watching or have finally finished.  Some of these will be no surprise!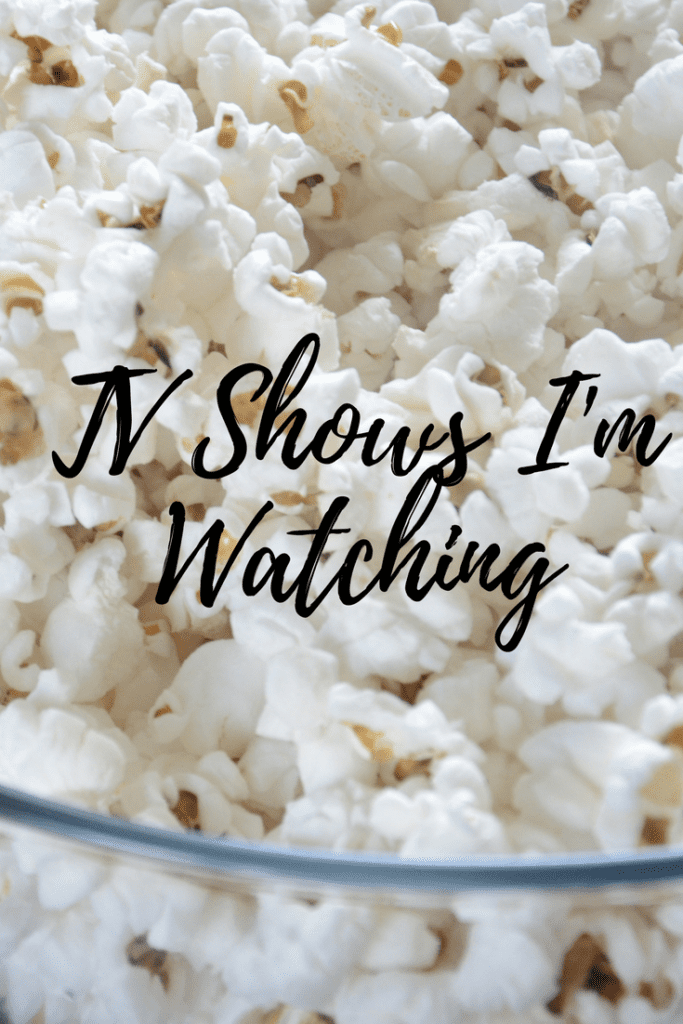 Seriously.  If you aren't watching yet, GET ON IT! Season 7 just started and it's good! My husband never watched the show until one day last year he decided to finally give it a watch and well, he binged it all! I love this show for so many reasons!  Each season is a little bit different, BUT they're all so good! Right now it's about two "Queens" who are about to battle it out and I can't wait to see what happens!
This is one of my favorite shows ever.  The third season is going to be starting soon, but you have plenty of time to get caught up!  I loved the first season probably a little bit more than the second one, but it's still just as amazing!  If you're into period pieces and love wardrobe/makeup on shows, then you will love this one!  Plus the storyline is fantastic and let's take a moment for Sam Heughan.  YAAAS!!! I really need to finish the books also!
Why did I wait so long to watch this show? Riverdale, which airs on CW,  is based on characters from Archie Comics and I had seen so many promos and commercials for it, but I just never felt the need to watch it. #StupidMe  I don't know what happened, but I finally clicked on episode one and I was hooked after that.  It's an easy watch that takes me back to high school days.  Well, minus murders and all of that. LOL!
I'm not quite done with this show yet.  I think I have two more episodes left that I hope to finish today, but WOW! This show is so good and unlike anything I've ever watched before.  It's kinda dark, kinda twisted and I'm not sure what the heck is going on at all. LOL!  However, it's a great show!  Hopefully, the last two episodes answer some questions!
Friday Night Lights
Ok, so I finally started watching this right after I finished watching Gilmore Girls.  I've heard so many people go on and on about this show.  I'm almost done with the first season and while I like it, I won't say that I love it?!? Does it get better as it goes on?!? Older episodes are on Netflix!
This is another show that so many people have told me to watch and I finally started season one recently.  I watch this when I don't need to pay an intense amount of attention to it like I do Westworld.  It's funny, it's crazy and I'm into it!  If you think your family is crazy, well then you need to watch this show! They're nuts!! It's very funny! Older episodes are on Netflix, but it's on Showtime!
I've been with this show since day one and I just finished catching up on the last season that aired.  While I don't love it as much as I loved the first couple seasons, it's still good! Remember Angela from My So Called Life? Claire Danes brings back that perfect ugly crying to intense levels in this show! It's for sure an edge of your seat, not sure what's going to happen next, type show.  It's got politics, spies, terrorists.  It's good!
The Crown
This was a show I watched while sick in bed with the stomach bug. Ha! It's another Netflix show and it's based on the life of Queen Elizabeth II and the royal family, but it also involves her romance with Prince Phillip and a lot of behind the scenes into the day-to-day life of a Queen. I love period pieces and I find the Royal Family so interesting so I loved every bit of this show.  I think I read that this was the most expensive TV Series Netflix has ever produced and I can see why. It's fantastic! The second season will be starting soon and I can't wait!
I finally started watching this show after I finished the book.  I wanted to be sure that I read the book first because, well I normally like the books better than the movies or TV shows.  However, so far I'm really into this show.  Reese Witherspoon is so good! Laura Dern is amazing. I'm excited to see how they finish the first season.  Yep, I'm pretty sure there is going to be a second season.
Another show I'm randomly watching that was just recently released from Netflix. It's pretty funny and a tad serious at times.  I haven't watched it enough yet to know if I really like or not, but I'm still watching so that has to say something! It's about a group of friends who all went to college together and are now a bit more grown up and in relationships….some having affairs with fellow friends.  Oh yeah. Give it a try! To watching the show. Not the affair part, ha!
Has there been a tv show that you've watched that you've really enjoyed? Let me know in the comments so I can check them out!