LUSH Cosmetics has been a brand that I've featured on Simply Stine from the very beginning because it's one of my absolute favorite product brands that I've ever used!  Just walking into their store or having a package delivered, instantly takes me to a moment of zen. The scent of the products, the way their products make my skin feel is just something I can't get enough of.  Now, LUSH Cosmetics has just made me love them even more.  Why? Because LUSH Cosmetics now offers a subscription service.  Yep, you read that right.  I'll give you a moment to let that sink in….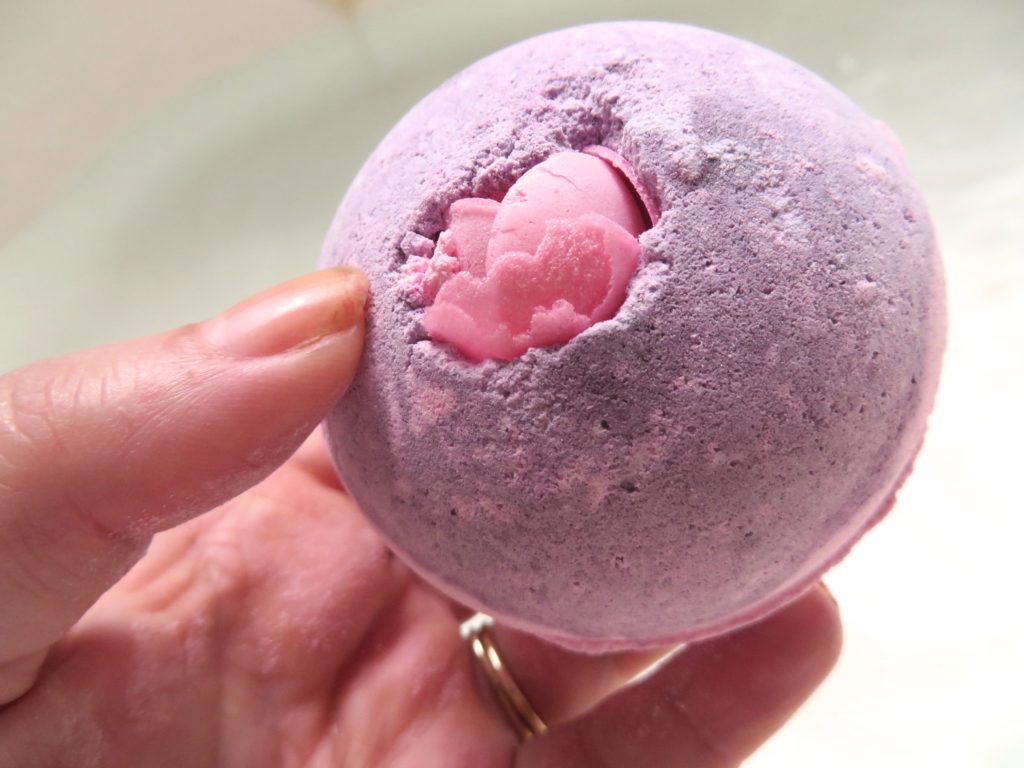 LUSH Cosmetics Subscription Service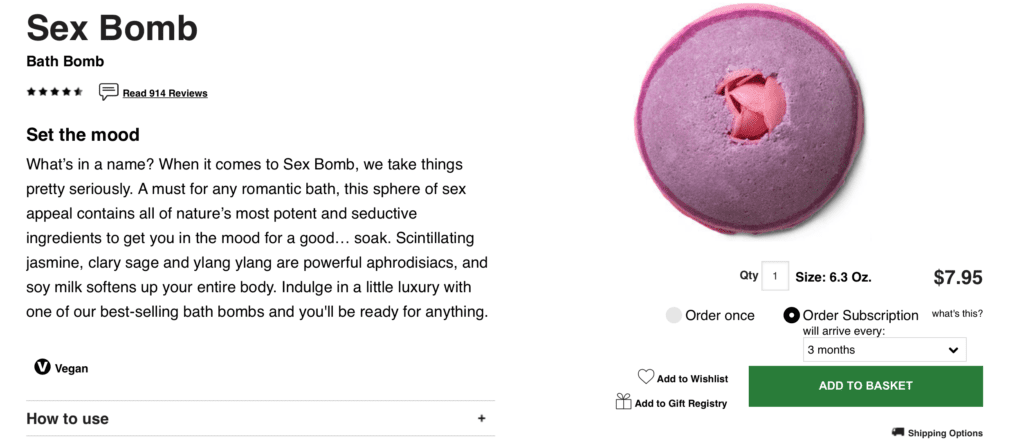 Take for instance my favorite bath bomb, Sex Bomb, notice that area in the add to basket section where it says Order Subscription?!? You now have the option of having most of your favorite LUSH Cosmetics items sent straight to your house on auto-ship! You can choose from every month, all the way up to every six months.  I LOVE this idea! It allows me to not only save time by not having to drive to my closest LUSH Cosmetics shop (because it's not super close to my house) but it also makes sure that I don't run out of any of my favorites!
When I realized that LUSH Cosmetics was offering a  subscription service, I did some digging around their website to see what would be available for subscription orders and pretty much everything that I glanced at (minus some perfumes, etc) were available for you to have a subscription option. Bath Bombs, Bubble Bars, Shower Gels, Cleansers, Body Lotions, etc.  There are so many options you guys.  I love the fact that you can determine how often the subscription arrives and how many of each product that you order is totally up to you!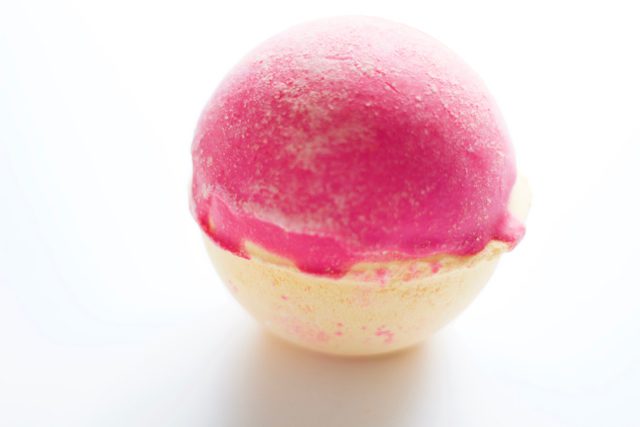 I'm so happy to know that this service is available.  While this might not be for everyone, for those of us die- hard LUSH Cosmetics fans, this is amazing news! Now, if only we can have them put together a sampling of products for us each month. Kinda like Birchbox, but with LUSH products!  Wouldn't that be a nice surprise to open each month?!? LUSH, if you're reading this (because I'm POSITIVE that you are, ha) I think I'm onto something!
What would be the one product from LUSH that you'd order on subscription?