Today's Truthful Tuesday series is all about the fact that I work from home.  I will admit, before I worked from home I was so envious of those who did.  I figured you could get up whenever you wanted to, lounge around and start working at your own pace.  No set schedule, no nagging co-workers and I could work in my pj's if I wanted to.  Now that I actually do work from home, I feel like I need to clarify a few things.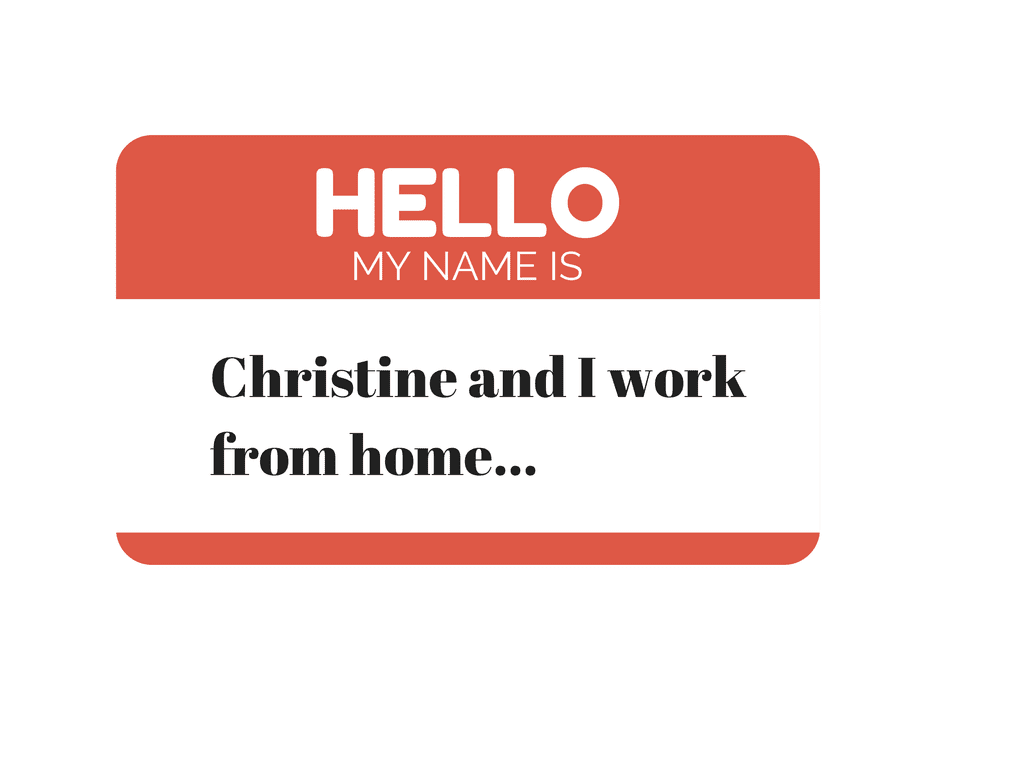 I'm a full-time blogger. It's my job and what I do for a living. A lot of people are still confused on what this whole "blogger" thing is.  I write, I research, I photograph and edit, I film videos and edit, I test out products., I attend events, etc.  Trust me, it actually takes a lot more time than most normal 9-5 jobs I ever had.  I work Monday-Friday and most of the times also a little bit on the weekends.  On top of working all day writing and editing, I also have events to attend from time to time.  Those are normally during the evenings and are always in the city.   So when I say I can't go and do something because I have work to do, it's honestly the truth. Working from home means no clocking in and out, but I find that I'm working more than I ever before.
I actually do get up early so I can start my work day.  It's now 6:25am as I'm typing this and I've actually been up for quite a while.  I try to keep some sort of schedule daily, so I can stay on track.  I know a lot of people think I have the luxury of sleeping in until 10 or so, but I rarely do.
I still have household responsibilities that I have to finish, in fact, probably more since I'm the one at home all day.  I am the one doing all of the laundry, cleaning up the house, taking care of the animals (2 that require special care right now) , fixing lunches and dinner.  So I have to find time to balance my work day with actual household "chores."
"Hey can you go get this? Can you call about this? Can you make this?"  Yeah. Others assume that since you are at home that you can do EVERYTHING! You do realize I'm working just like you are, right?!?
My TV is rarely on. In fact, I am probably more behind on tv shows than my friends and family who don't work from home.  I can't concentrate with it on when I'm trying to write or do editing, so most of the time it's off.  I also found that I couldn't just do work wherever I wanted to.  For me, being in front of the TV didn't work out so well and I'd get way too easily distracted.
I still put myself together everyday for the most part.  I notice, when I'm wearing makeup and looking "put together" I find that I do better work.  Since I review makeup, I find it kinda helpful if I'm actually wearing it and seeing how a product works.  There are days where I don't wear any, but instead, I'll work on trying out new skincare products.  If I sit around wearing comfy yoga pants and a t-shirt-I don't feel like I'm actually working…instead I feel like I should be cleaning or working out.  I have to put myself in that mind frame that HEY, I'm working over here! 
I might work from home, but let me assure you that it can still be stressful, crazy, boring and sometimes harder to separate the work/home environment than if I was going to an actual office.  It's been a learning experience for me to see what works and what doesn't and I think that I'm still learning everyday. It is no vacation!! (because I've actually been told that it must be like being on vacation) Yes, working from home does have it's advantages and I no longer have to sit in hours of traffic going to an actual office, but I'm still working and I have deadlines just like everyone else!   It's not binging on netflix all day long while painting my nails and eating Chipotle on the couch in my living room. The Chipotle might happen (that does sound good for lunch), but I'll more than likely be binging on photos of products and countless hours of editing photos and videos today! Here's a sample schedule of what my day consists of:
[line]
7-8AM:  Wake up! Check email, social media, etc.  Take a shower….Dry hair, flat iron hair and put on makeup. Do I need to put a certain look together for a post? Did I do that smokey eye tutorial yet?   Guess I should get dressed too! Am I filming today? Do I need to look "extra" presentable? Oh I have fashion outfits to shoot-time to get some looks together so I can shoot them today….(This is me talking to myself)
Let the dogs out, give them water and back in their beds. (Two senior dogs is a lot of fun nowadays!)
Start laundry, fix breakfast (green juice smoothie most days) and get anything out that I need for lunch or dinner later in the day.
8:30-9:00:  Begin work, check emails, check stats, social media….Let the dogs out. Call about appointments, etc. Now let's work on photos for the day.  Time to shoot the looks and get them ready to be edited.
11:00:  Begin to work on fixing lunch.  My husband comes home daily for lunch since he works about two minutes away.  Still continue with work, just on the laptop now in the kitchen.
12:00:  Clean up and feed the dogs and cat!  Take them out, get them back to bed. Finish up and switch over laundry.  Work on cleaning up the house, and other random "chores."
1:00-4:00:  Begin work again.  Photograph, editing, answering emails.  Thinking of ideas for future blog posts.  Commenting, participating in blogger activities. Let the dogs out again….Possibly work out?!?!
5:00:  Start working on dinner.  Randomly check Instagram, Twitter, etc while cooking. Time to let the dogs out…
6:30:  Dinner time.  Oh and I get to clean up, yay!!! I might have been a tad bit sarcastic there… Time to feed the dogs and cat!
7:00-7:30:  Time to start work again if I'm lucky, but lately it seems that it's time to run errands until 9 or so…last night was a Target run.  Went in for one thing, came out with five bags.
9:00-11:30: I do some more work.  Get caught up on emails, do some editing, work on my schedule for the next day.
12:00: Goodnight, hopefully……
Now do you want to see my weekend schedule?!? HA!!!
[line]
Do you work in a job that people don't understand?  I'd love to know!!  I know one that comes to mind, a full time stay-at-home mom! I have to do this without kids, I can't even give them enough credit for all that they do WITH kids!!! Some are even bloggers who are extremely active in their blogs or other jobs!  I'd love to hear about your schedules and crazy stories! Until the next Truthful Tuesday….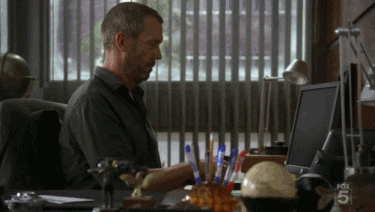 All thoughts and opinions are my own.  Image: Source