This post was sponsored by the PRIMP Network.  All thoughts and opinions are my own!
Growing up with acne was bad, but sometimes I think unexplained adult acne can be even worse! Walking into study hall in tenth grade with a break out was one thing, but walking into a boardroom meeting with a face full of breakouts is a whole other story. Simply put, adult acne is horrible.  You know when you get those unexpected break outs and you're like why?!?! It always seems to happen at the worst times.  I get it and I want to talk to you guys today about a product line that might offer you some help if you're suffering from those unexplained breakouts in your 30's, 40's and beyond.  ZAPZYT might just be your new best friend!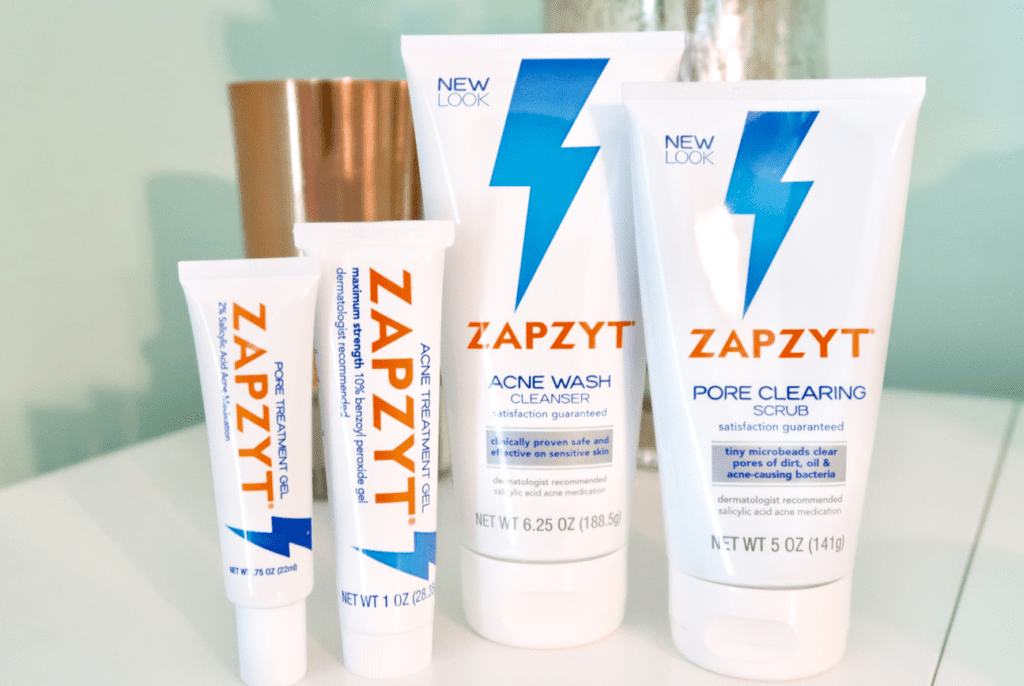 Zap The Problem Zit With ZAPZYT
I don't really break out that often.  Honestly, I never have and I know how lucky I am.  However, I still get those pesky breakouts from time to time.  Anyone who has breakouts just wants them gone, so it's important to find a product line that helps to get rid of the zit quick, while also not forcing you to change your entire beauty routine for one little break out.  That's where a product line like ZAPZYT comes into play.  It's a great solution for those unexpected acne breakouts! It works fast to clear up your breakout, but doesn't force you to use products that will be harsh on your skin at all! That's something I can appreciate.
This product contains 10% Benzoyl Peroxide, which is going to help reduce the appearance of acne and blackheads.  This is a water based product, so you don't have to worry about this being super drying to the skin! I love to use this as a spot treatment when I have breakouts! I simply put a bit of the product right on to the breakout and I'll use this during the day if I'm home and at night while I'm sleeping.  It's one of the best acne treatments that I've used before for treating those pesky pimples that won't go away!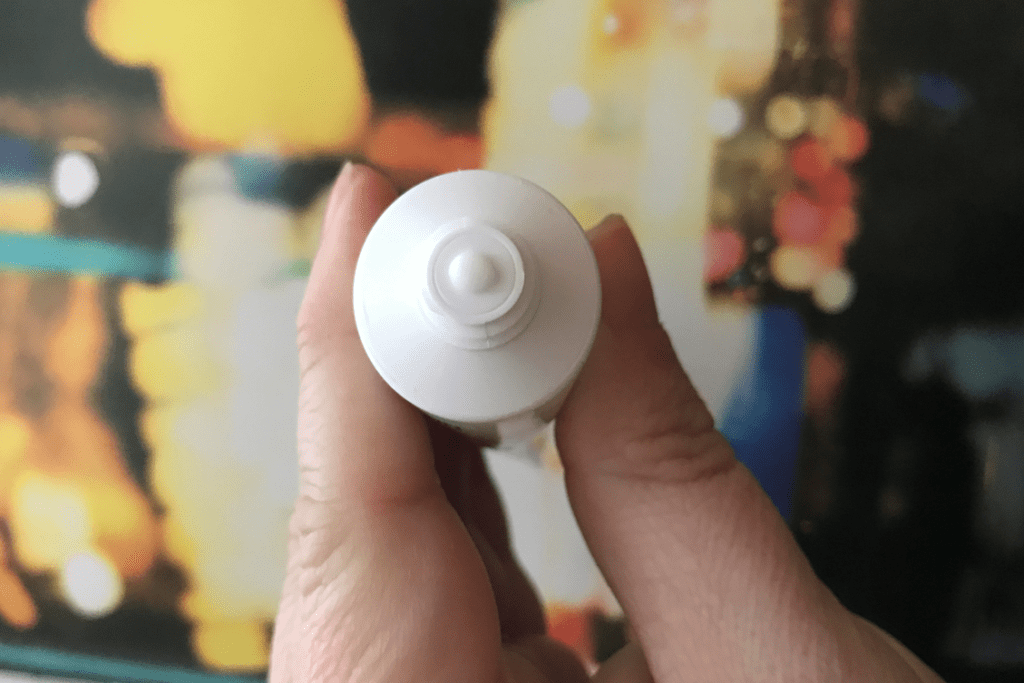 This product contains 2% Salicylic Acid, but it also has calming ingredients like aloe and Brazilian botanicals. This product is able to deeply penetrate the pores so that it can quickly and effectively take care of the break outs! It also features Linoleic Acid, which helps to strengthen the skin gland walls and help to reduce inflammation! Even when I don't have breakouts, I still use this pore treatment gel because it helps with my enlarged pores!
The one thing I loved about this acne wash was that it wasn't drying and it actually seems to help my redness when I wash my face with this.  Most acne breakout cleansers irritate my skin and actually cause more inflammation, not this one! It's Hypoallergenic, dye and fragrance-free! It features ale and chamomile, which help to soothe the skin.  It does contain 2% Salicylic Acid so it will help to unclog pores and help to remove dead skin cells.
This is also a fantastic cleanser for back and chest acne!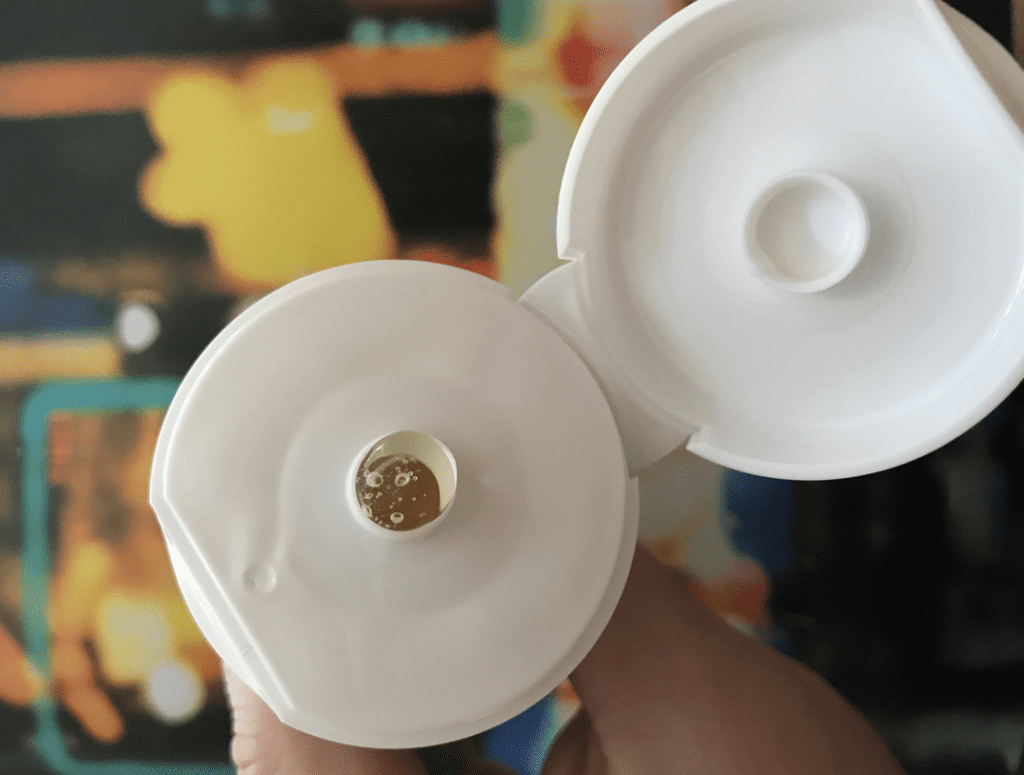 Clogged pores can for sure lead to break outs, so it's important to make suer that you're using a good exfoliating cleanser weekly. This pore clearing scrub features 2% Salicylic Acid and is great for helping to remove clogged pores, dirt and blackheads.  Using this clearing scrub really makes my skin feel so smooth and I noticed a major difference with my enlarged pores and blackheads when I continued using this product.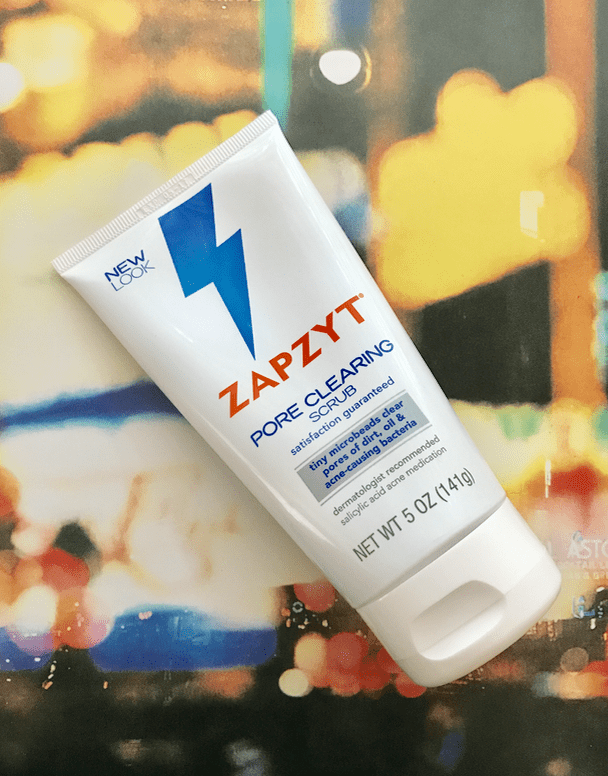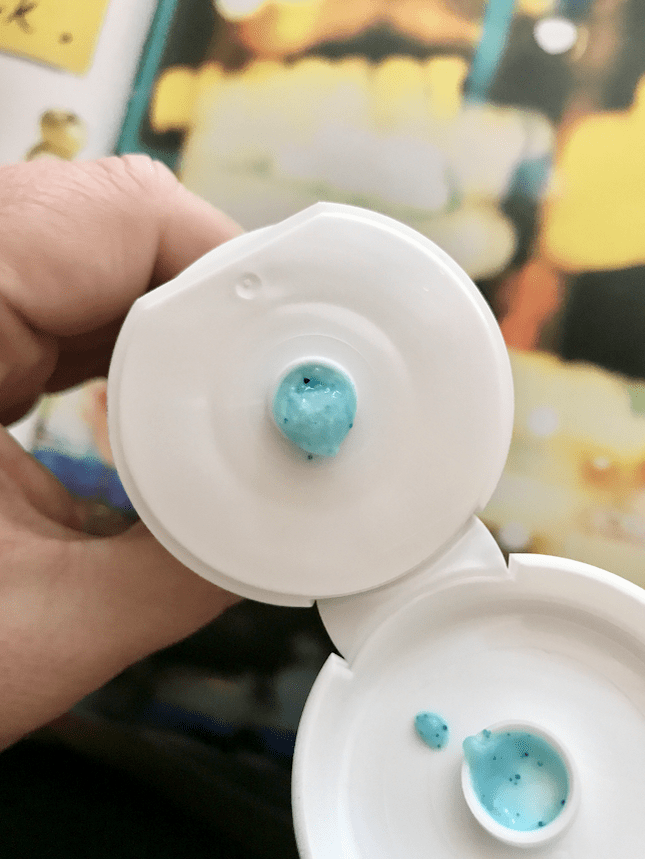 Is ZAPZYT the Best Acne Treatment Products That I've Used?
It's no fun to have pimples that won't go away! Zits, Breakouts or whatever you call them are the worst! We've all had to deal with them.  I think it's important to have a good product line on hand for those unexpected times that a break out does happen. I really like the ZAPZYT  products because they weren't harsh or drying to my skin and instead, focused on helping to remove the zit and also making sure my skin was calm and soothed.  That's not something I've seen in a lot of acne product lines.  So the next time you break out, maybe give ZAPZYT a try! It's available both online and at your local Wal-Mart store!
MY Tips For Preventing Acne
Make sure you're washing your face daily! Morning and Night!
Pay attention to your skin when you're breaking out.  Is it stress? Diet issues? Product change? Sometimes it's hormonal. You'll want to know what's causing your breakouts so you can effectively treat them!
Clogged pores are no fun and can lead to breakouts so make sure you're using a good exfoliant weekly!
Make sure to clean your phone screen as it contains a lot of bacteria and you're face touches it daily! Same goes with your bedding!!
Go clean your makeup brushes and sponges right now!! Dirty makeup brushes and sponges can lead to acne in no time.  Clean your brushes daily!