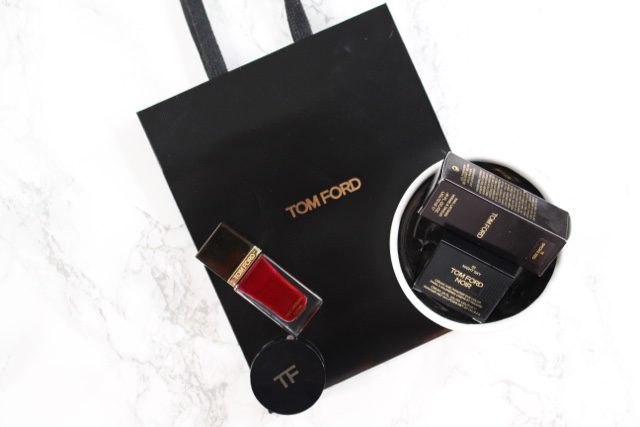 There's just something so incredibly sexy about Tom Ford's line of products. They just ooze sex appeal to me. If you were to ask me to talk to you about a line of products that was created for a sexy, sophisticated look, I would 100% talk to you about Tom Ford. Then I'd probably go on and on about how sexy he is himself in his perfectly tailored suits and tuxes, but that's another story for another time.
I recently found myself at the Tom Ford counter at Neiman Marcus. I maintained my cool on the outside, but on the inside I was screaming loudly because I can't get over the beauty of his products and displays. I played it cool and I only allowed myself to walk away with two products. If unlimited budgets were a thing, I'd have walked away with the whole damn counter, ha!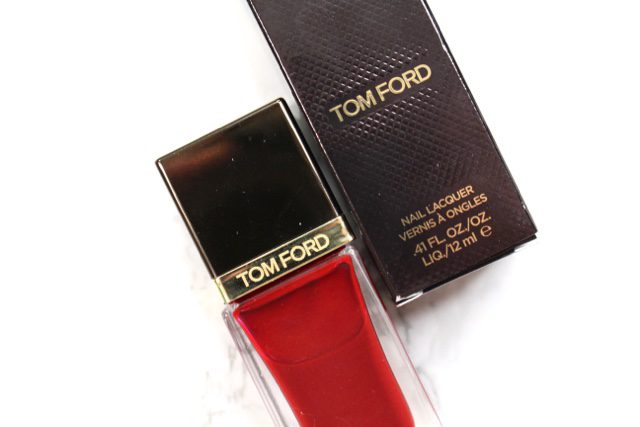 First product that I picked up was his Smoke Red Nail Lacquer. It's this beautiful deep red that just kept grabbing my attention. Is it new? I don't think so, but it had to come home with me. I don't need any new nail polish, but when a good red makes an appearance, you take that home!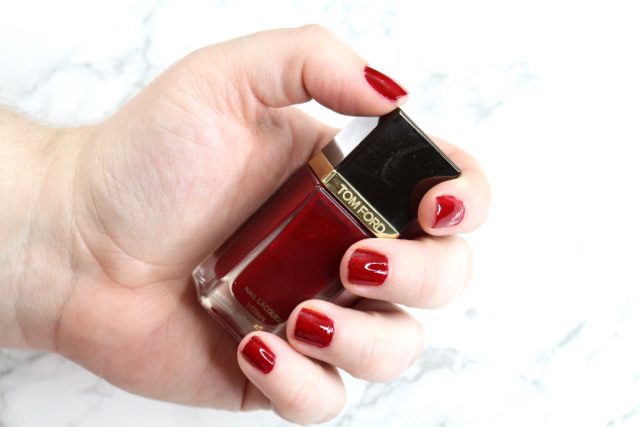 I was worried that this nail polish wasn't going to be as incredible as I was hoping it would be or that I wanted it to be. The price tag on this was a whopping $35.00 and that's a lot for a nail polish. However, I found that I was impressed with this nail polish…..so far at least. It applied nicely, I really found the formula of his polish to be impressive and the finish was beautiful. I WAS happy with this nail polish after all!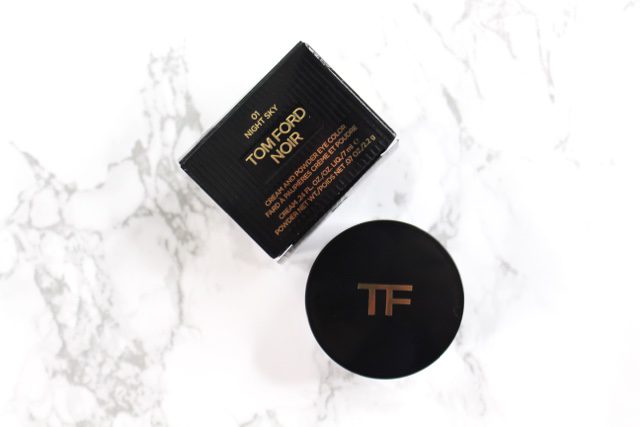 The second product that I purchased was a part of his Noir collection. I believe this is his Holiday 2015 Collection, but I could be wrong. Ever since I saw pictures of this collection online, I knew I had to have this Night Sky Cream and Powder Eye Color. I love a good deep, dark blue and the powder eye color just looked extra amazing!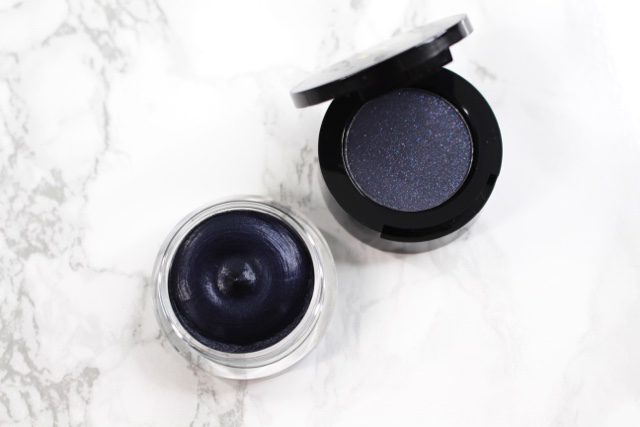 So the Night sky comes with two colors. One cream and one powder eye shadow. The colors are both bold and very beautiful. The cream shadow is deep and dark and everything you'd want a smokey eye to be. However, I had issues with this creasing and disappearing on my lid. Even with a primer. The cream goes on very, very thick. So I struggled finding the right amount of product to use to be able to get it to blend properly. I'm still working with this and seeing what I can perfect!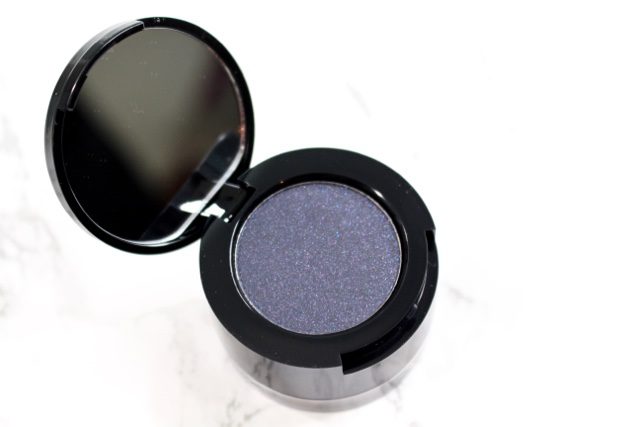 The powder shadow has a shimmer effect to it that really does look like the "night sky." I completely get the name of this product. This isn't your typical shimmer. Instead it's more of a grown up, sexy way that we'd expect and hope his shimmer to be. When you look at it in certain light, you see bits and pieces of blues, purples and golds pop up. It's beautiful, especially on top of the cream.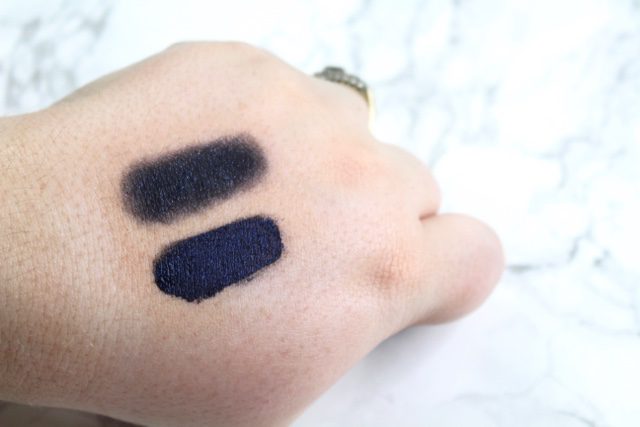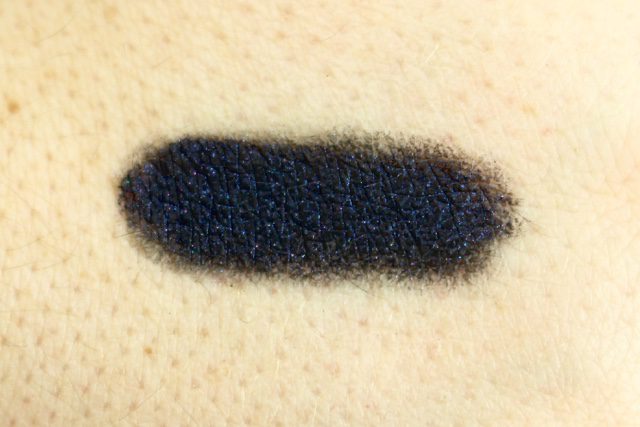 Not only can I wear the Night Sky as an eyeshadow, but also as a liner. So that's making me a feel a little bit better about the price tag on this product. For me, while I love this color, I think my next purchase from him will be a more everyday type color. This blue is gorgeous and magical (ha), but I'd rather have a more practical color that I can wear daily and get a lot more use out of. At $66.00, that's a lot of bucks to spend on a color that will only get a little bit of wear. However, I am the one that wanted it and I will make sure to get plenty of use out of it. Don't you worry about that!
Tom Ford and his counters are mesmerizing to me. When you're a beauty junkie, you can get lost just obsessing over how beautiful his products are. The sleep packaging, bold colors and incredible performance of his products is what sucks us in. I am glad to have both of these goodies in my makeup collection and can't wait to see what else I will pick up from him. That is, after I build up my savings from purchasing these two products. HA!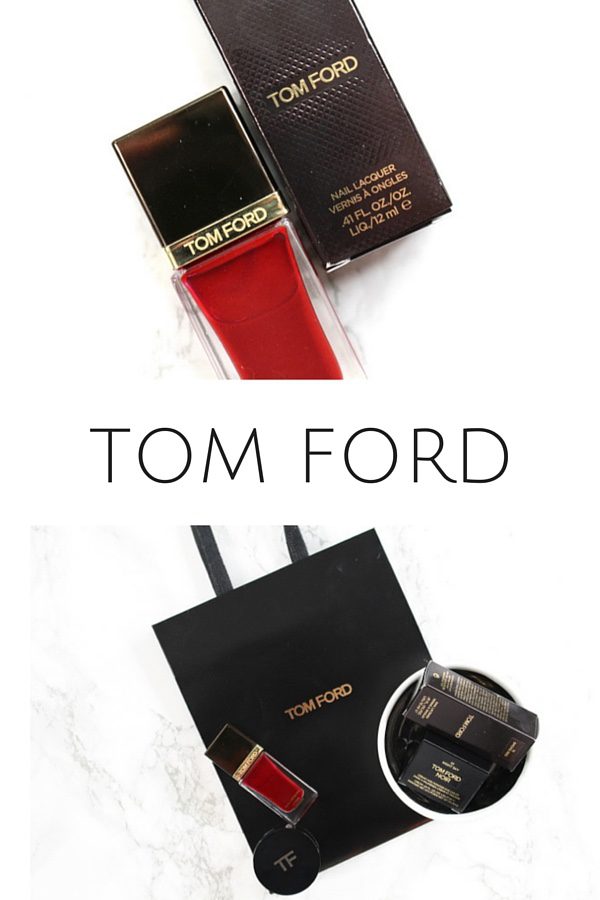 Affiliate Links Included.