I thought it would be fun to share my fragrance collection with you today. I'm a big fan of a good fragrance. For me, scents play such a role in memories. I remember the exact scent I wore for my wedding, the scent that Rob gifted me for Christmas, the scent my grandmother wore. I love to have a variety of fragrances on hand because I create different combinations. Some days I want a floral, some days I want a stronger, bolder fragrance than others. It's all dependant on my mood.
My signature fragrance
My absolute favorite fragrance to wear is what I'd consider my signature fragrance. It's a combination of two of my favorite Jo Malone perfumes; Wood Sage & Sea Salt and Peony and Blush Suede. The combination of these two is so, so good. It's light, but it's enough that I can smell it and not feel that it's overwhelming. It's sweet, but not too sweet. It's just the right amount of floral, but it's balanced with the Sage and Sea Salt. I wear this combination almost daily.
If I'm not wearing both of these scents, I oftentimes just wear the Wood Sage & Sea Salt. It's just the perfect crisp, clean sent that I'm looking for. To me, I can't handle overpowering scents and this is definitely not one of those. PS, as you can tell from the photo below, I LOVE Jo Malone fragrances. I own quite a few. It's one of my favorite luxury fragrance brands that I own and wear.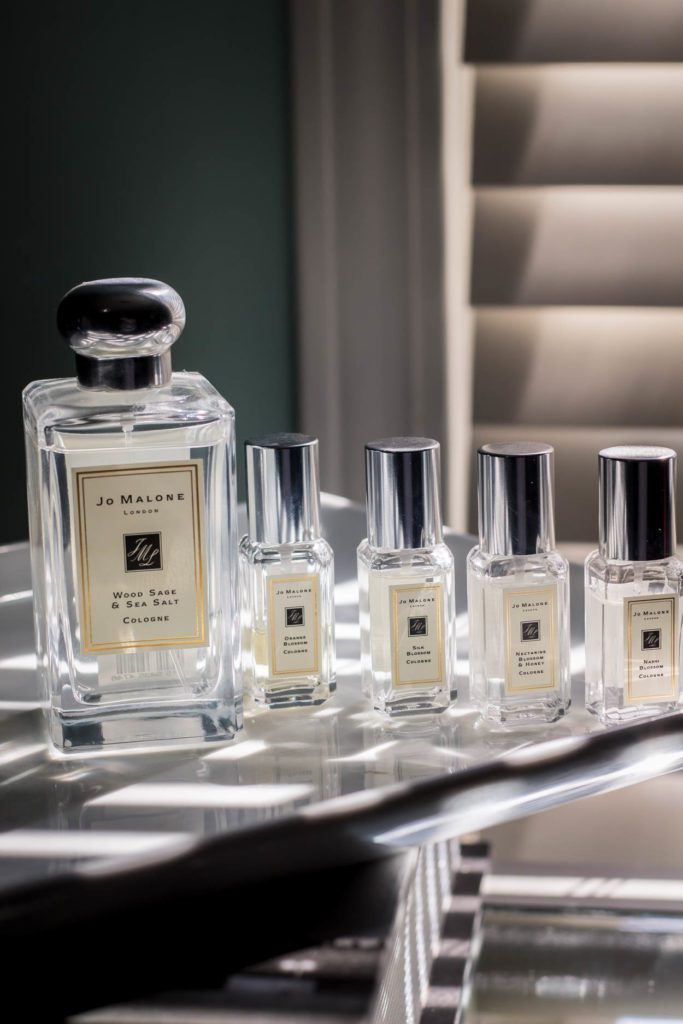 How To Layer Fragrances
A lot of people think that the only way to layer fragrances is to wear two fragrances at once, but that's not the only meaning behind layering a fragrance. I'm talking about how to get your fragrance to last longer. Some easy ideas that I like to do are:
Use a scented body wash that compliments my perfume
Use a scented body lotion (sometimes the fragrances even have matching lotion available)
Spray my wrist with one perfume and spray another on my neck, etc
Sometimes I'll use an essential oil on my wrists. I find this lasts longer sometimes
As far as applying my fragrances, I generally apply to my pulse points: behind the ears, the wrists and my neck. Sometime I'll spritz and walk through the fragrances as well.
My Favorite Fragrances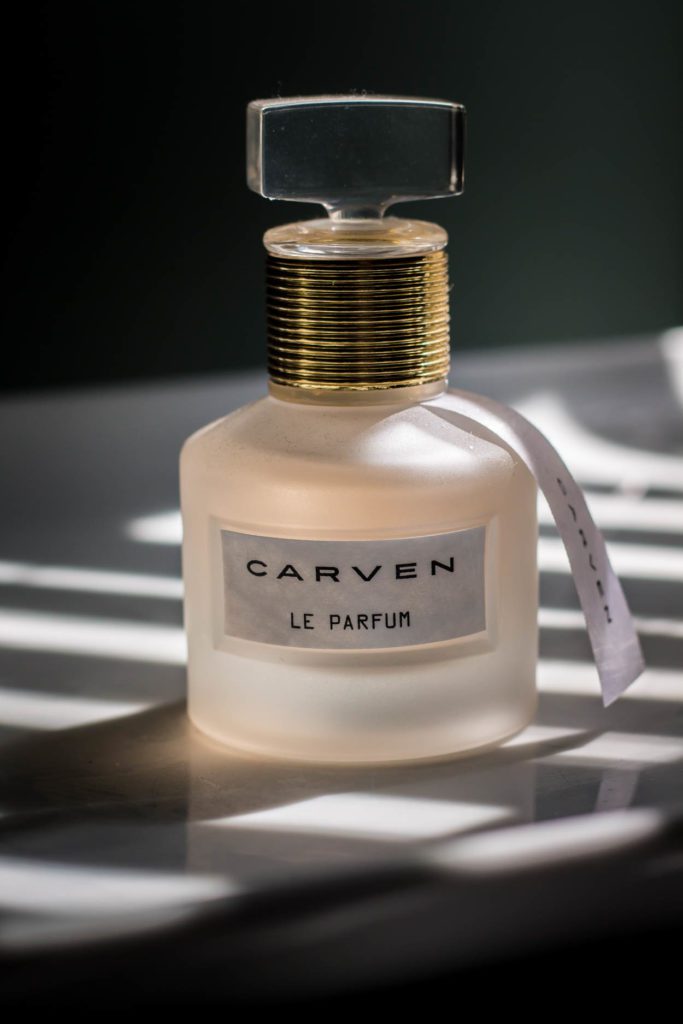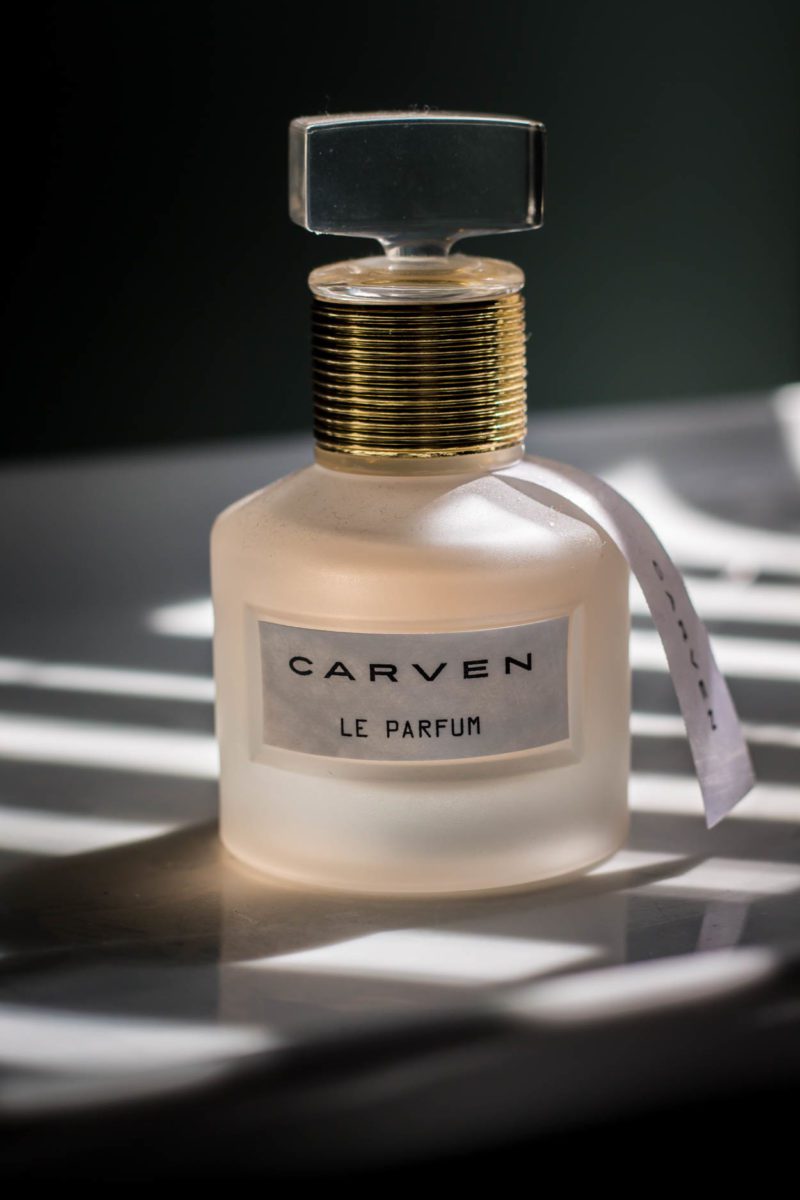 My first event I ever went to was at Saks Fifth Avenue (I KNOW!!!) and I was gifted this perfume. This fragrance is a floral, but musky scent. It's a bold fragrance, but it smells classic to me. Very elegant. This is a I'M VERY EXPENSIVE type of fragrance, ha!
Prada Candy Gloss is described as a sensual sorbet. To me it's fruity and sweet. It's a fun fragrance that I grab when I'm happy and cheerful. Yes, I pick out my fragrances depending on my mood, ha.
Kilian, is the go-to brand behind Rihanna's famous scent. Seriously, people say that Rihanna is the best smelling person they've ever encountered. I've been trying to order a bottle of the exact scent that she wears, but it's sold out all of the time!
Anyways, Kilian Good Girl, Gone Bad is a gorgeous fragrance. It features Tuberose, Rose, and Jasmine. It's beautiful. It wears so nicely and it's not overpowering. It's one of my go-to's. I have this smaller refill set which I love because back in the day when we could travel, this was so easy to take with me. The case is sturdy!
This fragrance features pure madagascar vanilla, and tonka bean. It's sweet, but not too sweet. It's a gorgeous scent that smells clean and cozy. I like this one more so in the colder months, but I pick this up fairly often throughout the year when I just want to smell cozy.
My MIL gifted me an Origins Body Souffle in Ginger and WOW! SO. GOOD. The scent features spicy ginger, lemon, bergamont, and lime. It's such a unique fragrance and I've never smelled anything like it before. It's spicy, yet refreshing!??! I love to wear this scent during the warmer months. It's beautiful.
I went to INDIEHOUSE Modern Fragrance Bar in Alpharetta and shopped their incredible assortment of fragrances. This is one that I walked away with. It's the perfect rose scent, without being too much. It features bitter grapefruit, peppermint, lychee, cedarwood musks, and vanilla bean. When I smelled it, I remember saying that this was THE perfect rose scented fragrance. It's just beautiful.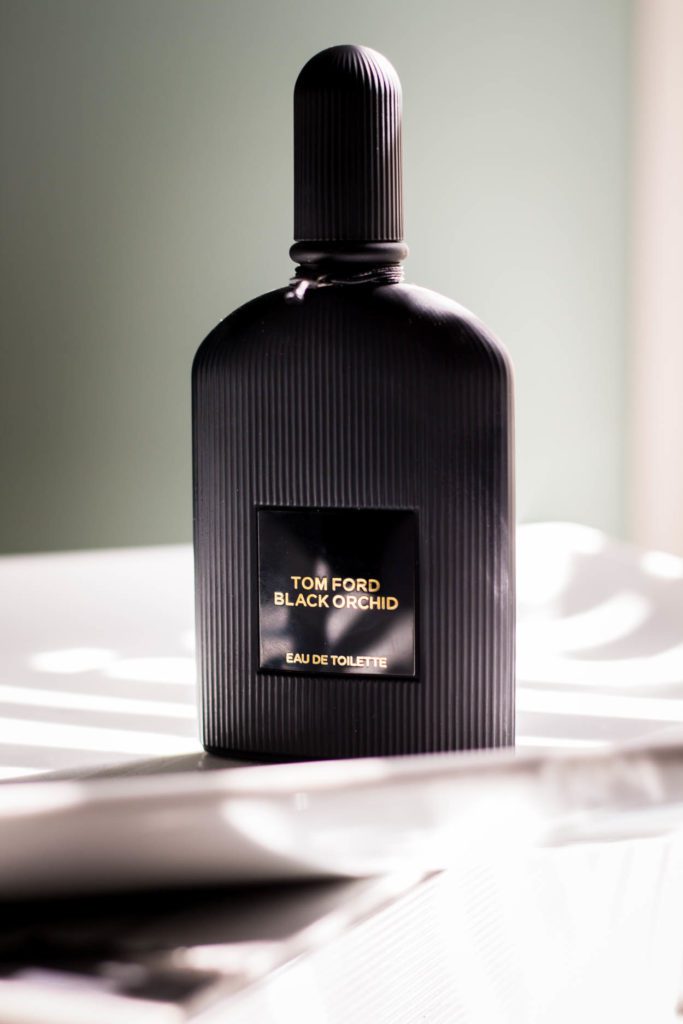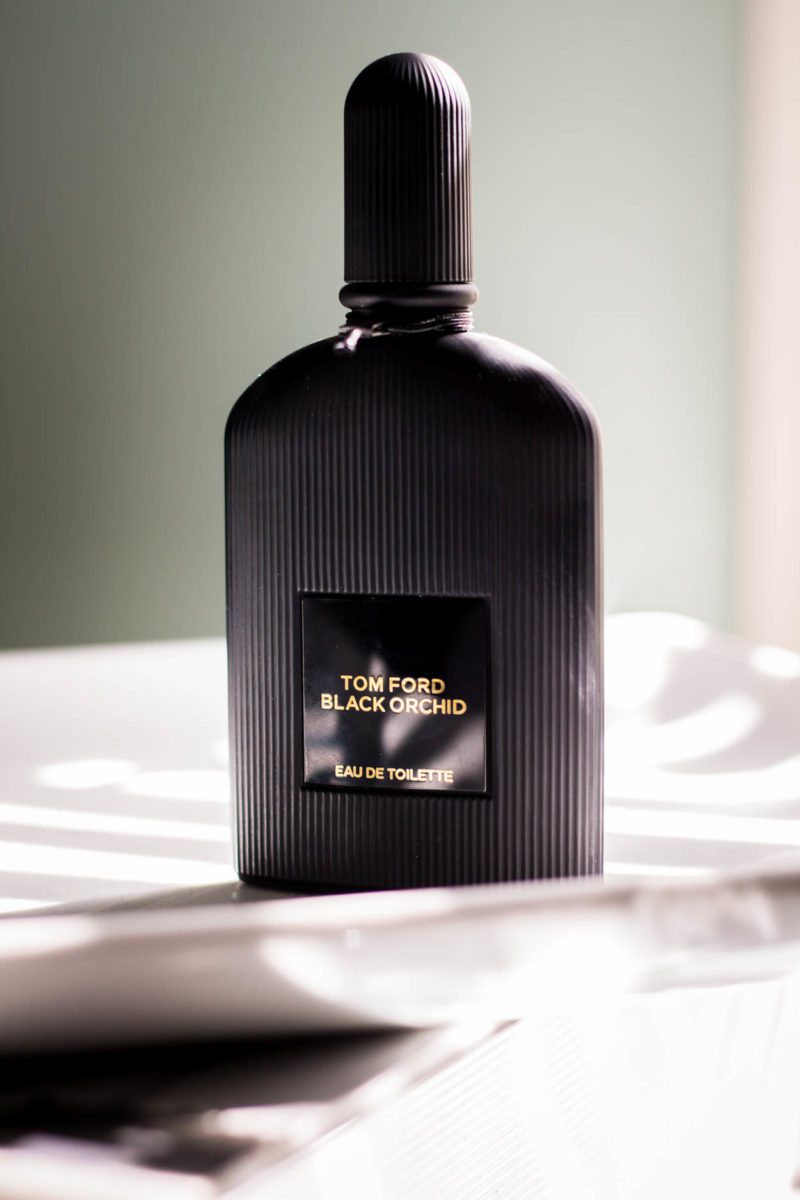 I received a sample of this in an old Sephora subscription box and at first, I hated it. I remember spraying it on me and thinking "THIS IS SO STRONG! OMG" but, once I put it on and it simmered down a bit, I actually loved it. I walked into my husbands office and he even stopped me and asked what I was wearing because I smelled so good. Every single time I wear this fragrance, he will ask me that. He doesn't do that often.
This is a stronger fragrance that I typically will wear for a nice night out (HA, like pre 2020) and more during the colder months. It's spicy and it gives me smoky vibes; in a good way.
This is the fragrance I wore on my wedding day. I love, love this perfume. The notes are Bulgarian Rose, Calla Lily, Mandarin Flower, Gardenia, White Woods, and Musk. It's elegant, and it's that perfect, classic scent. I still have my bottle. I only wear this on my anniversary now. You can see it's basically empty.
Other fragrances that I love are: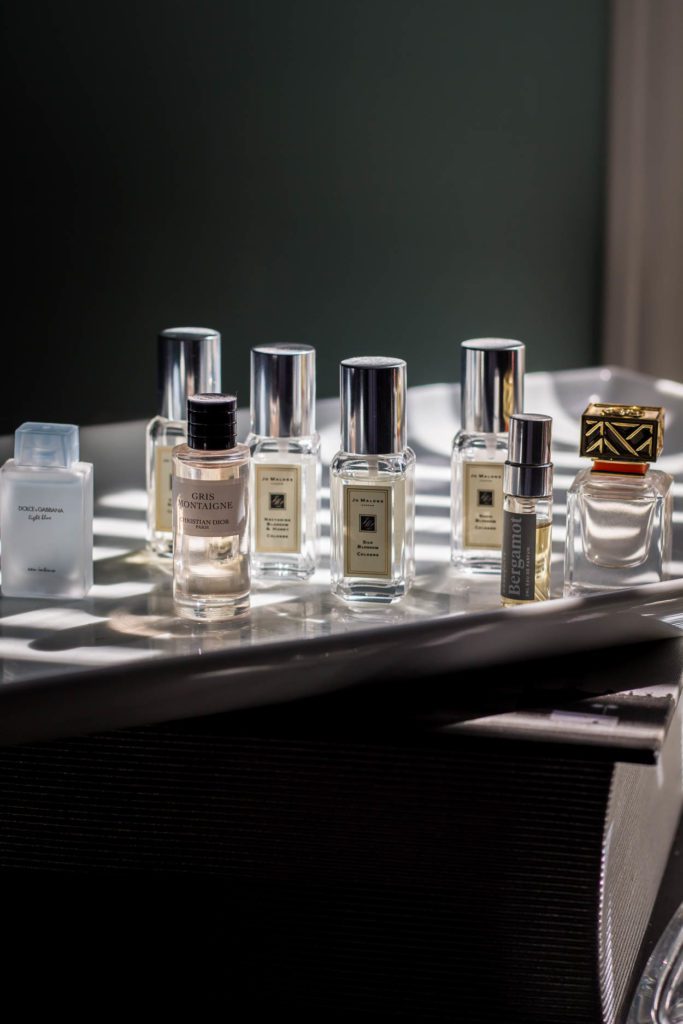 Shop The Post