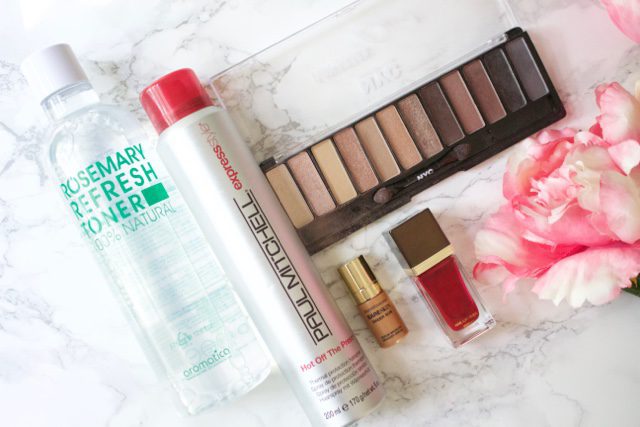 Rather than doing a once a month post about my favorites, I thought I might try something else! Instead, I'm going to be doing a series called The 5 products I'm obsessing over this week. Sound good?!? This way, you'll see what I'm using each week and not just once a month. It might be all beauty related products, it might be a book, heck once week might be cough medicine. You just never know what I'm going to talk about!!
Anyways, here's my products for this week! I know it's only Tuesday, but if I'm being honest, I had meant for this post to go up last week and well, I spaced out and forgot about it! I know #BadBlogger BUT it's live now and I'm still using each of these products and the nail polish is still on my hands, ha!
The 5 products I'm obsessing over this week
I know, I know. It's just a toner, but seriously this toner is amazing. It's been a lovely addition to my skincare routine. I love the way it feels on my skin and the way it smells. It smells like fresh rosemary and it's so refreshing! I just recently talked about this product in one of my skincare posts. Did you miss it? Click here to read it!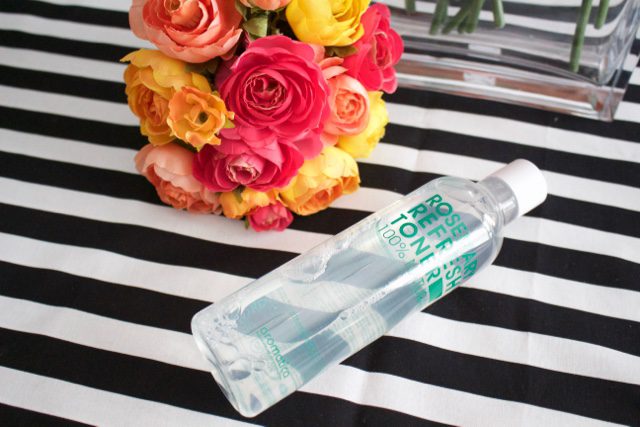 Paul Mitchell Hot off the Press
I have heard about this from a couple of YouTuber's that I follow. I needed a hair styling product that helped protect my hair from heat damage and I wanted something that helped keep my curls and beachy waves last against humidity! I just started using this, but so far I really am liking it so far. It doesn't leave my hair feeling gross and it's held up against the heat and humidity!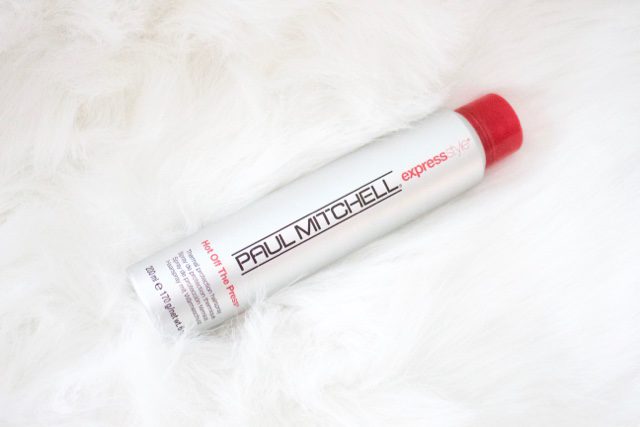 Tom Ford Nail Polish in Smoke Red
I know a lot of people will say this is a Fall/Winter shade, but I'm sorry, I love it year round. It's that dark, smoked out red that I love. Thank you Tom Ford for bringing such amazing products into my life. PS My wallet hates you!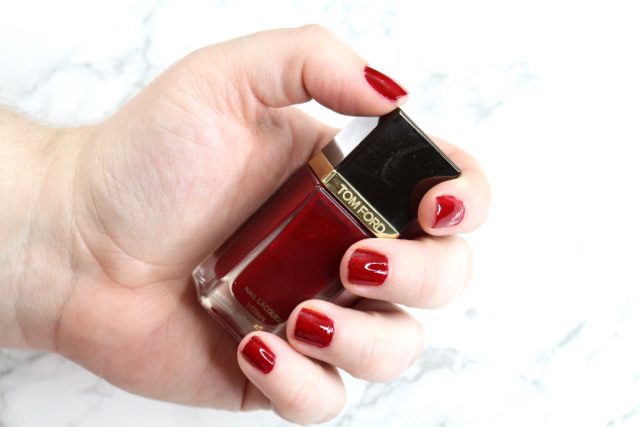 NYC LOVATICS BY DEMI Eyeshadow Palette
I LOVE this palette. If you were to ask me to pick one palette to use the rest of my life, I'd pick the UD Naked Palette. However, I get it that not everyone can afford expensive palettes. It's rare I can find a drugstore palette that I will 100% swear by, BUT this NYC LOVATICS by Demi is amazing!!! It's so pigmented and the colors are perfect! I seriously can't get enough of it!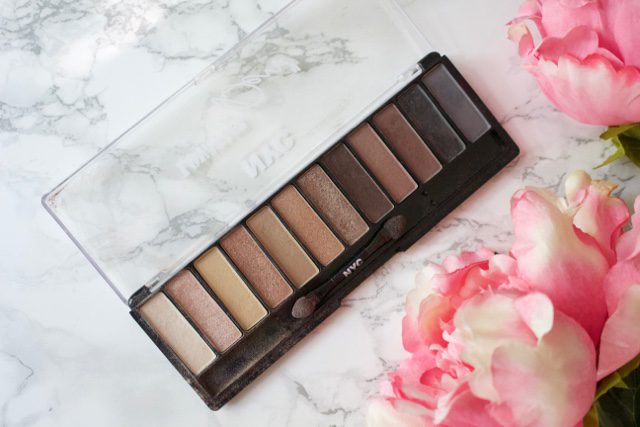 Bare Minerals bareSkin Sheer Sun Serum Bronzer
I got this in my most recent Play! by Sephora Box and at first I didn't think I'd like it, but after using it a couple of times, I have to say that I'm pretty impressed! One drop is all it takes to give my foundation a little bit of a pick-me-up OR I can use this to contour or add some color to my skin. It's very lightweight and it's very easy to blend into the skin. Call me impressed!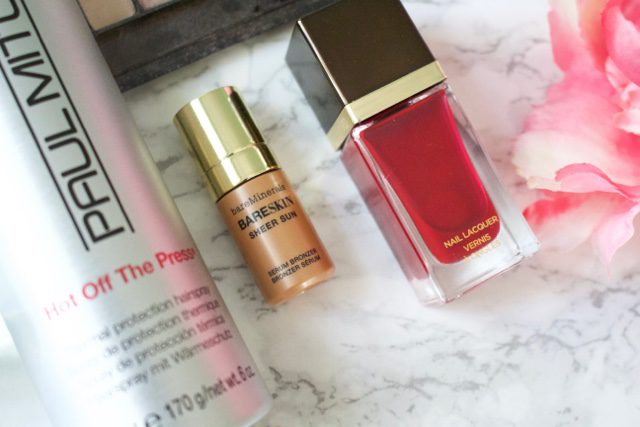 I hope you enjoyed this post OR if you'd rather me go back to just doing my favorites once a month, then comment below! I aim to please. HA! Hope you guys have a great rest of the week!

Products mentioned above have been sent for review. Others have been purchased by me. All reviews and opinions are my own.