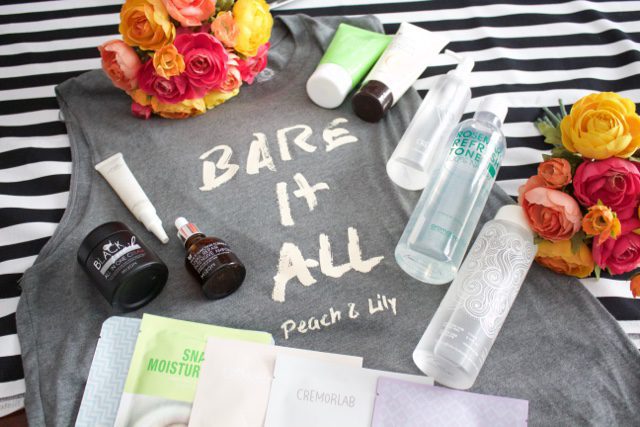 Peach & Lily is a brand I've talked about several times on the blog and on my social media.  They are an online store that sells Korean Beauty products, but have also opened up several brick and mortar stores as well.  I'm fascinated with their website and their products that they sell.  To me, Korean Beauty products are just so much more advanced than what we have here in the States.  The brands we know and love often look to Korean Beauty Brands for inspiration and bring their trends here to the states.  We've seen it with Cushion Foundations, Essences and even the brands that stores like Sephora are carrying.  Bottom line, K-Beauty is where it's at!
The Founder of Peach & Lily, Alicia Yoon (read about her story by clicking here ) reached out to me and asked me to become an Ambassador for Peach & Lily.  That basically means I'll be featuring some of their products on the blog from time to time and I'll be educating you more on skincare and Korean beauty products. YAY!  It's always an honor for me to get a chance to work with brands I admire and look up to!

Peach & Lily was kind enough to send me a customized K-Beauty Skincare Regimen.  They have in-house, licensed estheticians on hand to give you a custom Skincare Routine! It's called their Ask Lily program and I highly suggest you take the time to send them an email and just see what they recommend for you!   Seriously worth checking out!
I've been using the routine that they sent to me for 14 days now and I will do a full review on the products and my thoughts, but I want to give it a full 30 days before I go into a lot of detail.  I personally like to give my skincare products at least 4 weeks before I really talk about differences I'm noticing or to share my experiences using them.
[line]
So here's a little background on my skin and my routine that they sent me!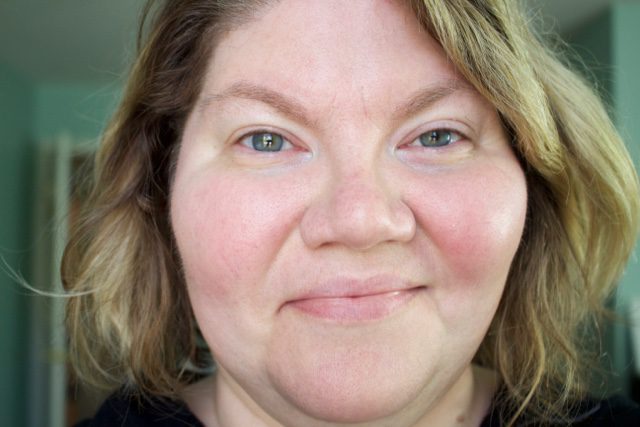 Me with no makeup.  Be gentle people, ha! 
My skin is pretty much combination.  Lately it's been dry and oily.  I'm a little bit sensitive.  My main skin care goals are to help my redness, work on my anti-aging routine and to help keep my pores under control!  Here is some information about my routine:
The routine that they sent me consists of 9 steps.  Double cleanse (PM), peel, essence, toner, serum, moisturizer, eye cream and sheet masks.  Obviously I don't use a sheet mask everyday, nor do I use the peel daily.  So every day I'm using about 7 products.  This is nothing unusual for me.
These are products I have never used before nor have I really heard of!  Some of the brands I have seen on their website.
There seems to be a common theme with my products and let's just say it involves snails! I know!!!!
I started using products in small steps so that I didn't overwhelm my skin at first
[line]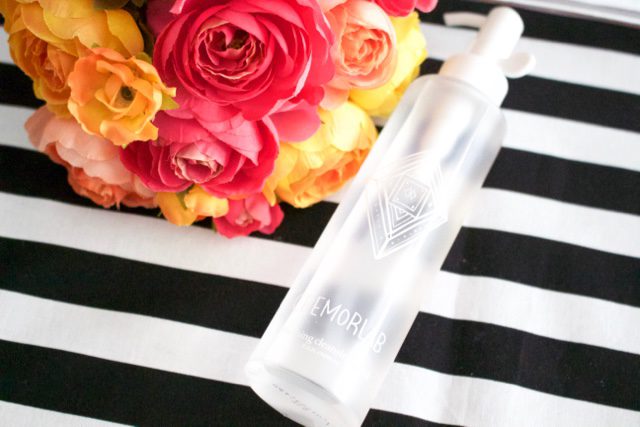 Cremorlab T.E.N. Tremor Cleansing Gel Oil $32.00
This is a very lightweight cleansing oil.  It features evening primrose oil (great for acne and  hyper-pigmentation) Sweet Almond Oil, Shea Butter, Orange Oil and is very high in Vitamins A & C.  It's a gel oil, so the product itself is a very different type of cleansing oil than I have used before.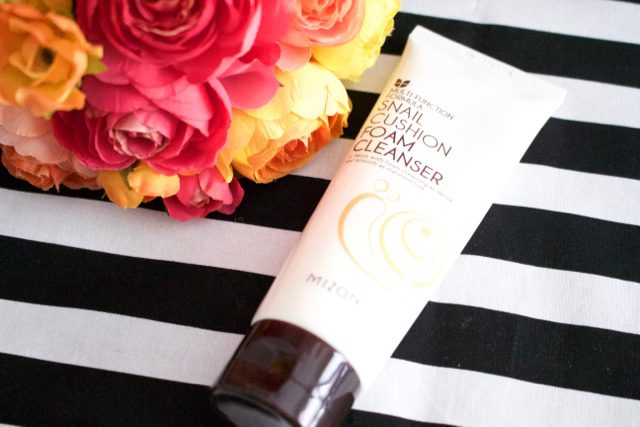 Mizon Snail Cushion Foam Cleanser $14.00
This cleanser is supposed to help fade dark spots, reduce breakouts and blackheads, tighten the pores and brighten the skin.  Snail Mucin contains Glycolic Acid which is a chemical exfoliant, so that helps with anti-aging as well!
I will say that I love how rich and thick this cleanser is.  It foams, but it's still so rich on the skin!  This has been on my favorite cleansers that I've used.  The other cleanser I've used from Peach & Lily was the same way.  Maybe thats how K-Beauty Cleansers are different from our foaming ones.  They don't seem as drying and instead hydrating!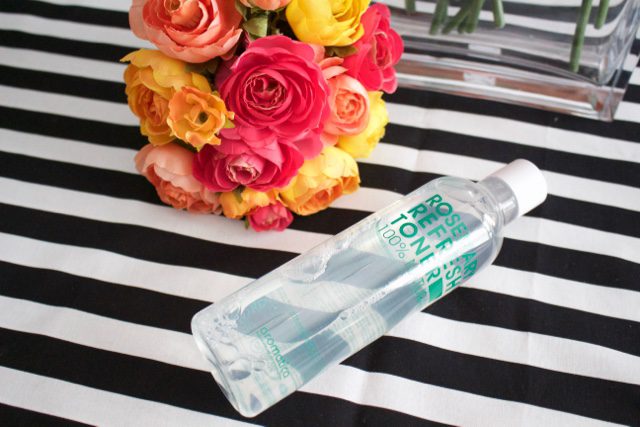 Aromatica Rosemary Refresh Toner  $34.00
If you aren't using a toner in your skincare routine, you're missing out!  A toner will help restore the skin's pH balance after you cleanse.  It's a really important step in your skincare routine that should't be missed!  Toners will help keep the skin smooth and helps the rest of your skincare routine work better! It allows the products to be absorbed deeper in your skin!
This toner smells amazing and feels so refreshing on my skin! I love that this toner also has Aloe Vera, which is perfect for this time of year!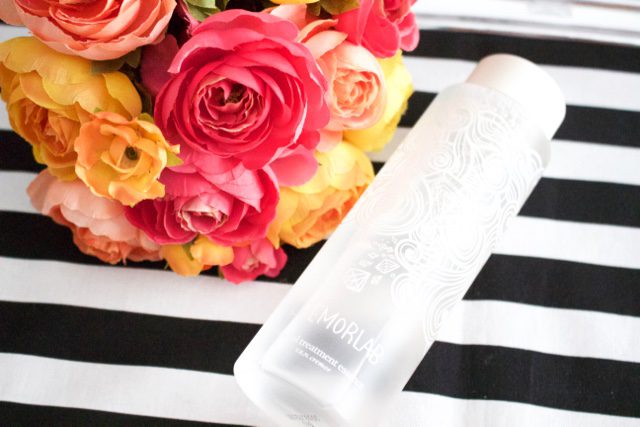 Cremorlab Mineral Treatment Essence $42.00
If you aren't familiar with an Essence, don't feel bad.  I wasn't for quite a while either.  These are a Korean Skincare must-have product.  They are hydrating, very lightweight and help your products be better absorbed on your skin. You use them after your toner and you simply pat them on the skin! Super easy to use!
The Cremorlab Mineral Treatment Essence helps refine the skin's texture, brighten and also helps calm the skin down.  This is a new one for me, before I was using a different brand that I loved.  Honestly, so far I really like this one!  It also comes with small cotton pads to apply the Essence!  I normally just use my fingers though!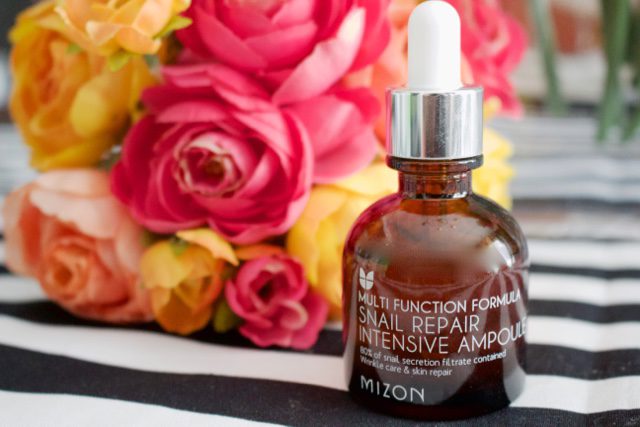 Mizon Snail Repair Intensive Ampoule $38.00
Again, notice the snail being featured! HA! This contains 80% Snail Filtrate!  It helps with uneven complexion, acne, fine/lines and wrinkles.  This helps encourage cell turn over rate because the Snail Mucin helps to exfoliate the skin, which reveals a brighter, healthier and more radiant looking complexion.  This is also fantastic for scarring! This features Hyaluronic Acid which is all about hydrating the skin and it also features Cocoa Extract (antioxidant) which will help protect the skin from harmful UV Rays, Pollution and free-radical damage.
I can't really talk about this yet as far as a review because I don't think I've been using it long enough!  More thoughts on this one very soon!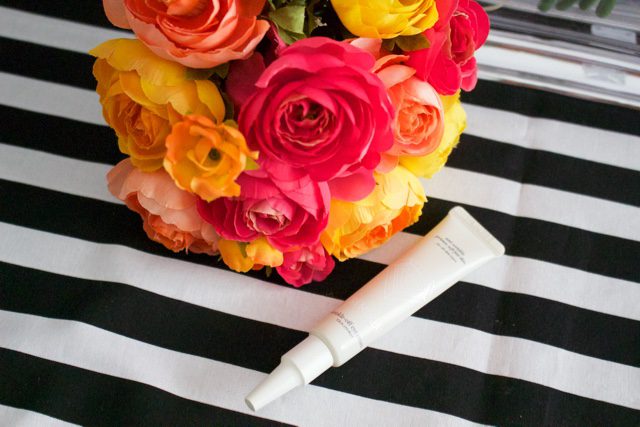 Cremorlab Wrinkle-Off Eye Cream $48.00
Tap your eye cream on people!  Be super gentle with this area because the skin beneath the eyes is super delicate and requires extra attention!  Use a fingertip's worth of product along the orbital bone of the eyes! No need to massage or rub into the area.
This eye cream is supposed to help with fine lines, dark circles and to smooth the area.  It's texture is unlike any other eye cream that I've used and so far it hasn't irritated my sensitive yes at all! More to report on this one…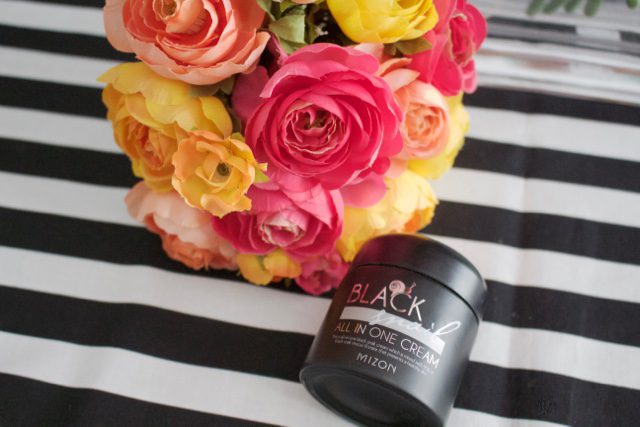 Mizon Black-Snail All-in-One Cream $54.00
This moisturizer features Black Snail Filtrate, which is from the Black Snail.  They are known for their ability to survive in harsh environments. The heat and humidity of  Georgia is harsh to me, so this seems perfect!  It's made for targeting concerns like acne, dark spots, and dryness.  It helps to soften and nourish the skin  as well as helping improve the tone and texture of the skin.
I've been using this daily and again, it hasn't irritated my skin at all!  I can't wait to report back on this one!  I've got my fingers crossed it keeps impressing me!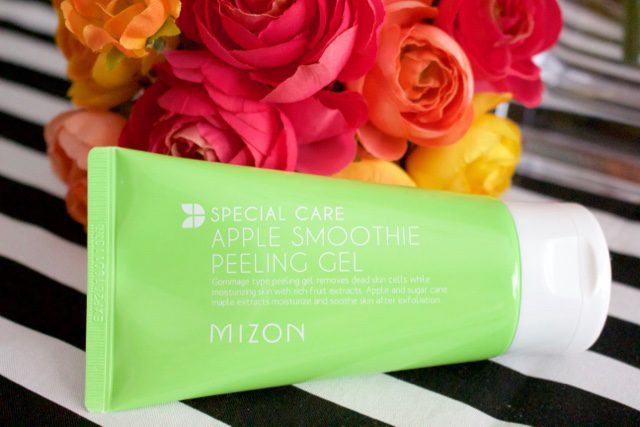 Mizon Apple Smoothie Peeling Gel $18.00
Peach & Lily suggests using an exfoliate 2-3x a week to keep the skin looking radiant, smooth and healthy.  It will help with issues like clogged pores, help boost circulation, fade dark spots and help remove dead skin cell's from the skin's surface.
First of all, I love the price point of this product! It's under $20.00 and it's very, very similar to a peel that I was using previously.  The problem with that peel isn't the product, but it's the price tag.  It's almost double what this costs and I've compared ingredients and they are quite similar!  YAAAS! Anyways, this is a gentle exfoliant that is great because it doesn't irritate sensitive skin! It features Glycolic Acid, Papaya, Apple, Orange and Lemon.  It's an excellent exfoliant!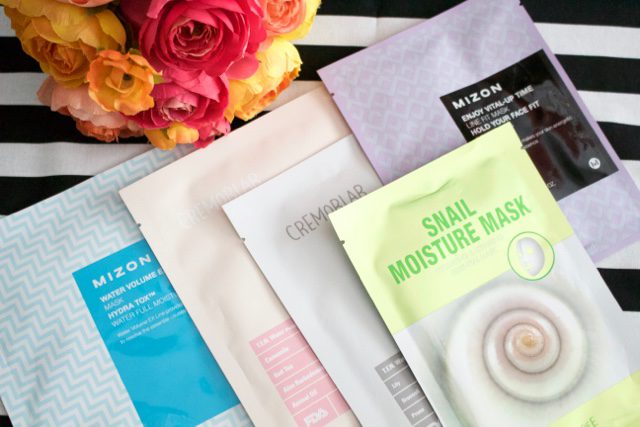 Sheet Mask Bundle $20.00
Again, the super affordable price tag has me so excited!  Sheet Masks are amazing.  They're affordable and I love that I can use different ones for different issues.  If one day I'm dry, I'll use a hydrating one.  If the next time I use a mask I'm breaking out, I'll use something to help fight break outs.  They're amazing!  Use a Sheet Mask after applying your toner about 2-3x a week! Make sure to apply any excess serum left over from the mask onto the skin and finish with the rest of your routine!
I'll be reporting back with more information on the products as soon as it's been 30 days! So sometime around the beginning of August!  My skin has been a little unusual lately, but I think it's because I had been sick for over two weeks.  So I'm going to give my skin some extra time to get back to normal and continue with my skincare routine!  A HUGE THANK YOU to Peach & Lily for being so generous in supplying me with this routine!

Products sent to me for review purposes only
Click here to read a post featuring Peach & Lily and some products they had sent me to review.  Bonus if you struggle from large pores and blackheads! This post is for you!