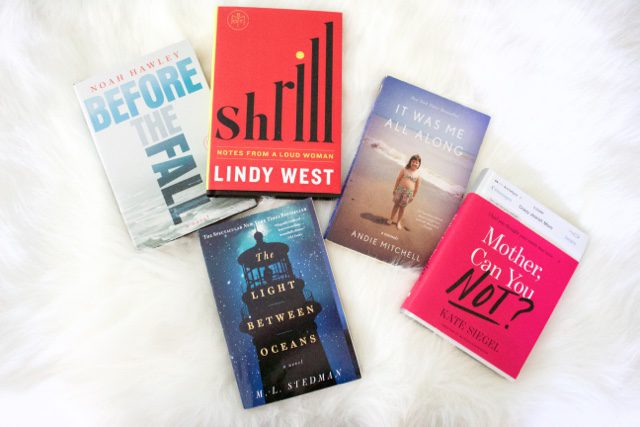 I LOVE to read. I've talked about this numerous times on the blog. If you're like me, you're always looking for new book suggestions! These are some of the books that I have on my list for Summer Reading. I have a goal to read at least 25 books this year. Doesn't seem like a lot for someone who loves books, but it's a lot for someone who sometimes doesn't have as much time to read as I'd like. Some of the books below are ones that I have received from my Book of the Month Club (which I'll have more information on later) and others are ones that I have purchased myself. One can never have enough books, right?!? HA! Let's get to what I'm suggesting!!!
Summer Reading
On a foggy summer night, eleven people—ten privileged, one down-on-his-luck painter—depart Martha's Vineyard on a private jet headed for New York. Sixteen minutes later, the unthinkable happens: the plane plunges into the ocean. The only survivors are Scott Burroughs—the painter—and a four-year-old boy, who is now the last remaining member of an immensely wealthy and powerful media mogul's family.
This was a book from my BOTM Club and it just looked good! I'm just curious about the survivors and what it means for the story!
The Light Between Oceans
AFTER FOUR HARROWING YEARS ON THE WESTERN Front, Tom Sherbourne returns to Australia and takes a job as the lighthouse keeper on Janus Rock, nearly half a day's journey from the coast. To this isolated island, where the supply boat comes once a season, Tom brings a young, bold, and loving wife, Isabel. Years later, after two miscarriages and one stillbirth, the grieving Isabel hears a baby's cries on the wind. A boat has washed up onshore carrying a dead man and a living baby.
Tom, who keeps meticulous records and whose moral principles have withstood a horrific war, wants to report the man and infant immediately. But Isabel insists the baby is a "gift from God," and against Tom's judgment, they claim her as their own and name her Lucy. When she is two, Tom and Isabel return to the mainland and are reminded that there are other people in the world. Their choice has devastated one of them.
Ok this is going to be a movie and when I saw the trailer, it broke my heart! I have a feeling this will be a tear jerker, but that's ok! Sometimes we all need an emotional read. PS The trailer looked so good!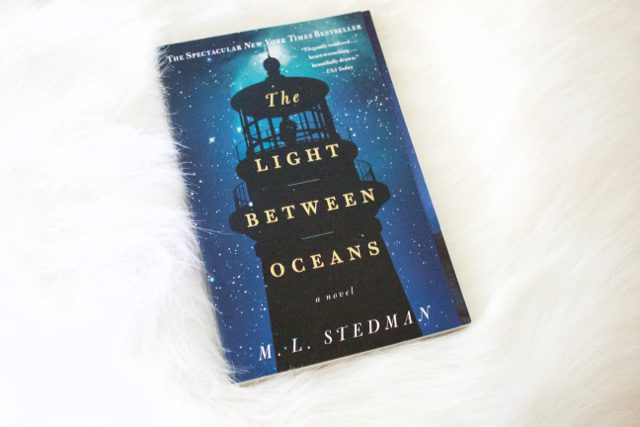 Mother, Can You Not?
There is nothing more wonderful than a mother's love. There is also nothing more annoying. Who else can proudly insist that you're perfect while simultaneously making you question every career, fashion, and relationship decision you have ever made?

No one understands the delicate mother-daughter dynamic better than Kate Siegel—her own mother drove her so crazy that she decided to broadcast their hilarious conversations on Instagram. Soon, hundreds of thousands of people were following their daily text exchanges, eager to see what outrageous thing Kate's mom would do next. Now, in Mother, Can You NOT?, Kate pays tribute to the woman who invented the concept of drone parenting.
From embarrassing moments (like crashing Kate's gynecological exams) to outrageous stories (like the time she made Kate steal a cat from the pound) to hilarious celebrations (including but not limited to parties for Kate's menstrual cycles), Mother, Can you NOT? lovingly lampoons the lengths to which our mothers will go to better our lives (even if it feels like they're ruining them in the process).
I got this as a PR Sample and frankly, it's hysterical! I've been reading a little bit each night before I go to bed and sometime I can't put it down! Her writing is brilliant and I seriously want to meet her mother, ha!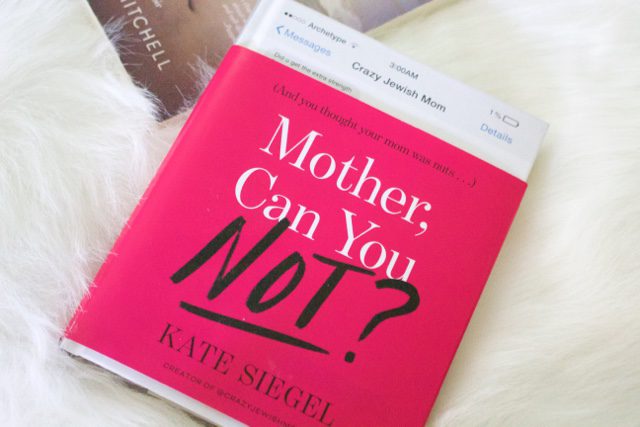 Shrill
Coming of age in a culture that demands women be as small, quiet, and compliant as possible—like a porcelain dove that will also have sex with you—writer and humorist Lindy West quickly discovered that she was anything but.
From a painfully shy childhood in which she tried, unsuccessfully, to hide her big body and even bigger opinions; to her public war with stand-up comedians over rape jokes; to her struggle to convince herself, and then the world, that fat people have value; to her accidental activism and never-ending battle royale with Internet trolls, Lindy narrates her life with a blend of humor and pathos that manages to make a trip to the abortion clinic funny and wring tears out of a story about diarrhea.
With inimitable good humor, vulnerability, and boundless charm, Lindy boldly shares how to survive in a world where not all stories are created equal and not all bodies are treated with equal respect, and how to weather hatred, loneliness, harassment, and loss, and walk away laughing. Shrill provocatively dissects what it means to become self-aware the hard way, to go from wanting to be silent and invisible to earning a living defending the silenced in all caps.
I picked this book as an add-on to my BOTM Club. Honestly, I read a sample of the book and fell in love just reading the first chapter. The Author has a very humorous way of writing and I think all of us girl-power type women out there will find this book enjoyable!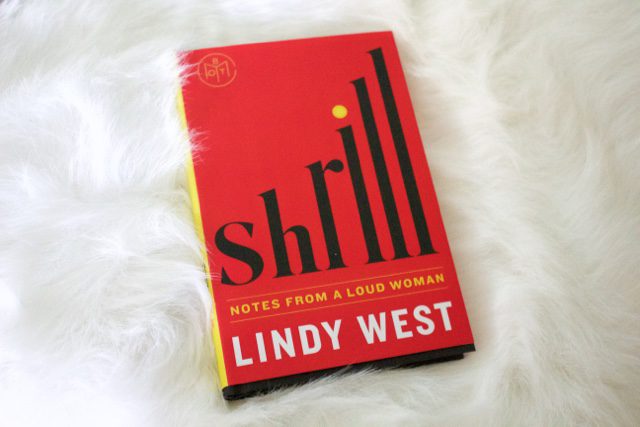 It was me all along
All her life, Andie Mitchell had eaten lustily and mindlessly. Food was her babysitter, her best friend, her confidant, and it provided a refuge from her fractured family. But when she stepped on the scale on her twentieth birthday and it registered a shocking 268 pounds, she knew she had to change the way she thought about food and herself; that her life was at stake.
It Was Me All Along takes Andie from working class Boston to the romantic streets of Rome, from morbidly obese to half her size, from seeking comfort in anything that came cream-filled and two-to-a-pack to finding balance in exquisite (but modest) bowls of handmade pasta. This story is about much more than a woman who loves food and abhors her body. It is about someone who made changes when her situation seemed too far gone and how she discovered balance in an off-kilter world. More than anything, though, it is the story of her finding beauty in acceptance and learning to love all parts of herself.
I just found this book to be a very powerful look into a world I know so well! I've struggled with my relationship with myself and seeing someone go through something so similar was refreshing! A great read!!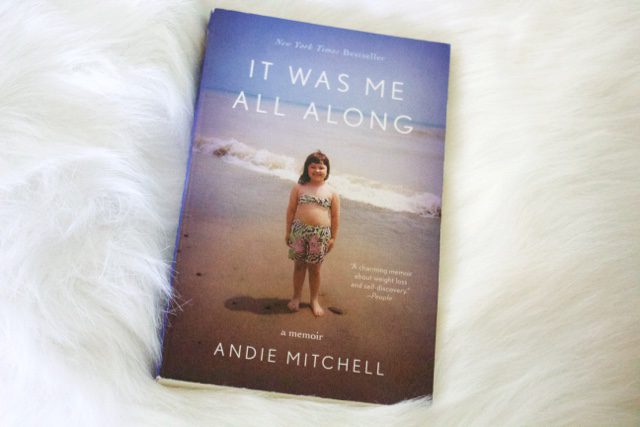 Also reading on my Nook: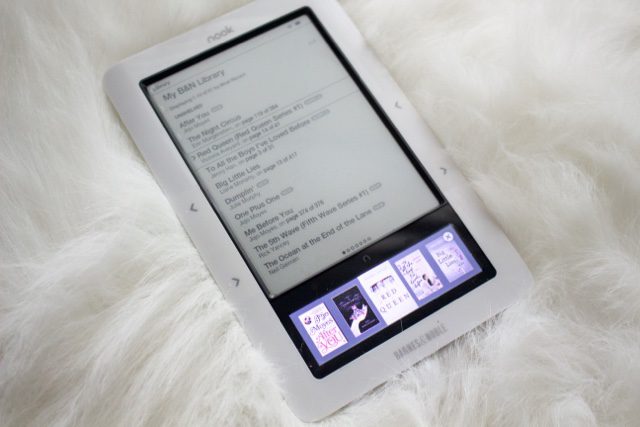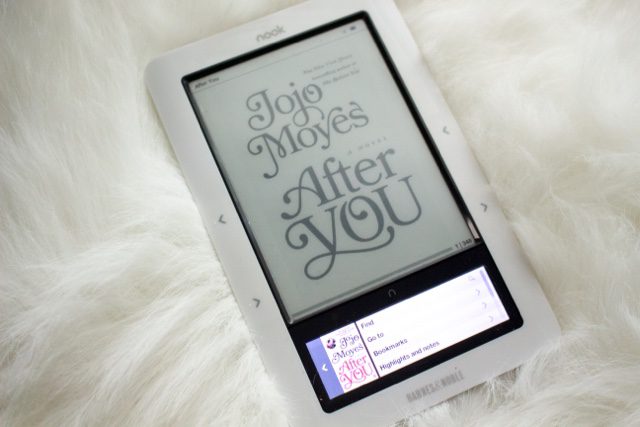 After You
How do you move on after losing the person you loved? How do you build a life worth living?

Louisa Clark is no longer just an ordinary girl living an ordinary life. After the transformative six months spent with Will Traynor, she is struggling without him. When an extraordinary accident forces Lou to return home to her family, she can't help but feel she's right back where she started.

Her body heals, but Lou herself knows that she needs to be kick-started back to life. Which is how she ends up in a church basement with the members of the Moving On support group, who share insights, laughter, frustrations, and terrible cookies. They will also lead her to the strong, capable Sam Fielding—the paramedic, whose business is life and death, and the one man who might be able to understand her. Then a figure from Will's past appears and hijacks all her plans, propelling her into a very different future. . . .
Ok so I LOVED Me Before You. I cried like a baby reading it, cried like a baby at the movies when I watched it. I was so excited to start the sequel! I hope that this is as good, if not better, than the first one!
Dumplin
Dubbed "Dumplin'" by her former beauty queen mom, Willowdean has always been at home in her own skin. Her thoughts on having the ultimate bikini body? Put a bikini on your body. With her all-American-beauty best friend, Ellen, by her side, things have always worked . . . until Will takes a job at Harpy's, the local fast-food joint. There she meets Private School Bo, a hot former jock. Will isn't surprised to find herself attracted to Bo. But she is surprised when he seems to like her back.
Instead of finding new heights of self-assurance in her relationship with Bo, Will starts to doubt herself. So she sets out to take back her confidence by doing the most horrifying thing she can imagine: entering the Miss Teen Blue Bonnet Pageant—along with several other unlikely candidates—to show the world that she deserves to be up there as much as any twiggy girl does. Along the way, she'll shock the hell out of Clover City—and maybe herself most of all.
I've just read about this book so many times that I decided to add it to my Nook Library. Anyone read this? I'm know someone I follow online has mentioned this book recently…Plus, it looked like a really good book!
Listening to on Audible: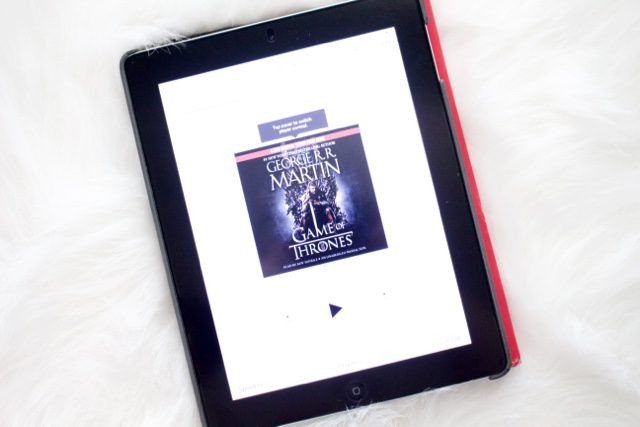 I'm also recently subscribed to Audible. I got it free for thirty days, so I'm doing what I can to make my way through Game of Thrones. I am obsessed with the show and I've always wanted to read the books, but I thought this would be a good way to pass time in the car or in my office when I'm editing pictures. It's only 33 hours long! HA. Not joking……
You can also get a free 30-Day Membership to Audible. I'm really in awe of how many audio books they have in their library! Audible Free Trial [Digital Membership]
<—- Click there for more information and to get your free membership!
[line]

I have books scattered all over my house. I'll pick them up at random times and just start reading. My goal for my Summer Reading is to at least finish five to ten more books! If you have any suggestions, I'd love to know!
Book of the Month Club:
This has been one of my favorite subscriptions I've ever joined. I did the three month subscription plan, but I think I'm going to keep it up! I get one book a month and if I want to add any, it's just $9.99 extra! The books are hardback and they have been great selections so far! I haven't been disappointed yet. If there is a month where I don't like the choices, I can skip that month! Here's the special they have going on right now!
Use code SUMMER30 to receive 3 books for $10.00 each!

Contains affiliate links. PR Samples have been sent to me for review also.