I love a good Lifestyle Subscription Box so I was excited when I received a new one from a company called Sugarbash. This subscription ships every other month and retails for $35.00. Let's take a look at the first box that I received!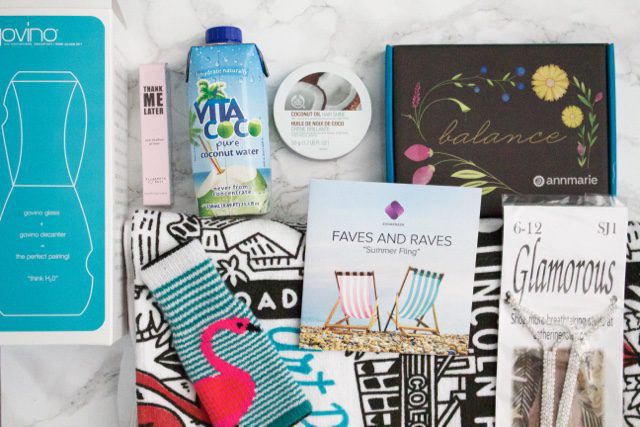 Royal Comfort "South Beach" Beach Towel $17.99
This 100% Cotton Terry Towel is a great addition to your beach bag! One can never have enough Beach Towels, right!?!? PS I'm so ready for a trip back to South Beach!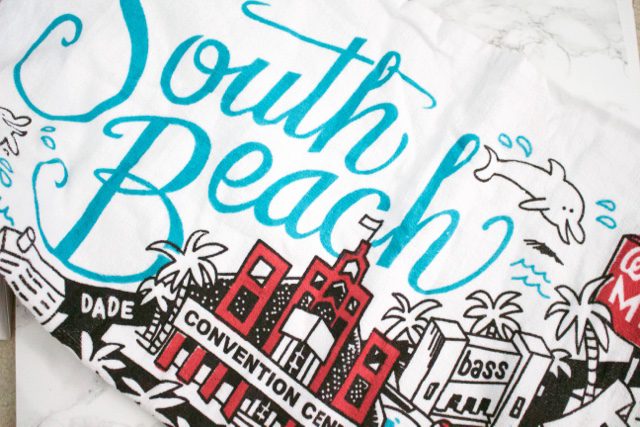 Elizabeth Mott Eyeshadow Primer $20.00
I'm always down for a new eyeshadow primer as I find them an absolute must-have for my oily eyelids. I've never heard of this brand, but so far it seems to work great! If you've never used an eyeshadow primer, you must give one a try! They're great for allowing your eyeshadow to last longer and really help to bring out the colors in the eyeshadows that you're using.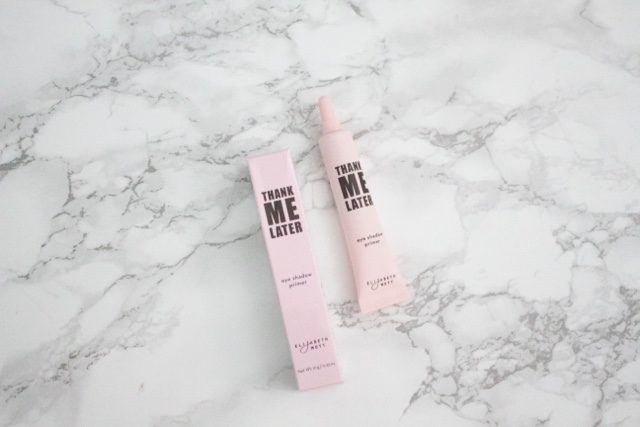 Annmarie Balance Kit for Normal & Combo Skin $10.00
This teaser trial of Annmarie's best-selling natural skin products contains a cleanser, toning mist and a facial oil. Plus, there was a discount for $10.00 off a full-sized order! I haven't tried this yet, but I am looking forward to it! PS I love that this is in a box and can actually be mailed if you wanted to gift this to someone else!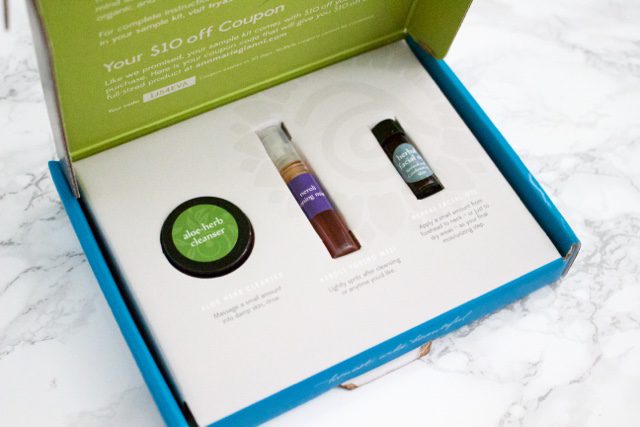 The Body Shop Coconut Oil Hair Shine $10.00
First of all, this smells amazing and instantly makes me feel like I'm on vacation. Coconut just does that to me! This Coconut Oil is a moisturizing balm, that helps to give shine and definition to the hair. I'm a big fan of The Body Shop so I know I will love this!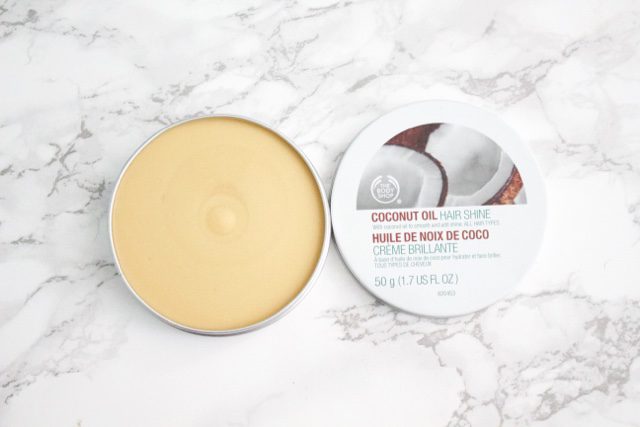 Catherine Cole Silver Barefoot Sandals $21.99
This barefoot sandals can be worn to the beach, pool or anywhere you want to add a pop to your bare feet! I'm on the fence about these as it's not really my style, but I plan on gifting these to someone I know who would love them! There was also a code for 10% off any order of $49.00 or more!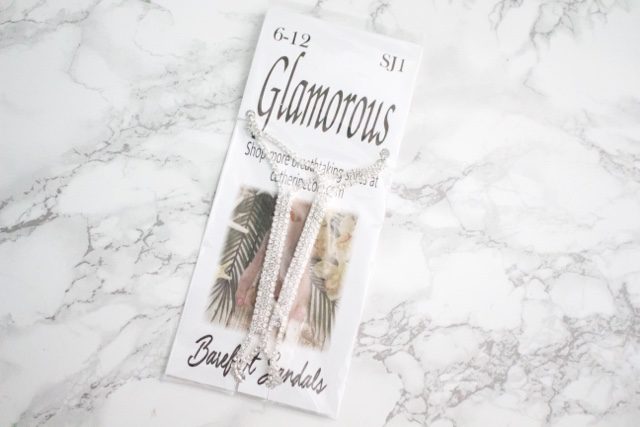 VITA COCO Pure Coconut Water $2.00
100% Pure Coconut Water is one of my favorite additions to my morning juices or to even have alone. I love that this was included in the subscription box because this is a great product to have on hand!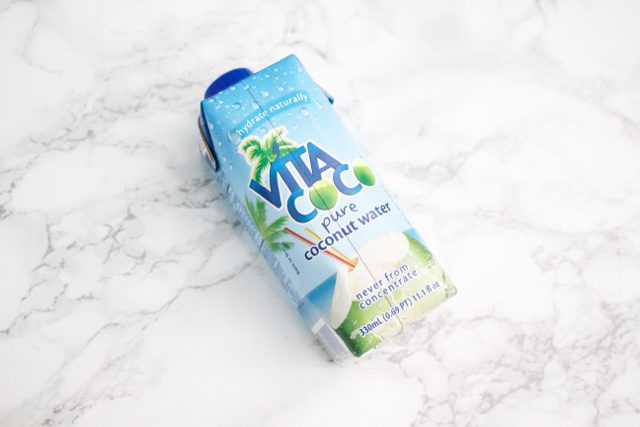 ShirmpPimp FREAKER $9.99
I love the description of this product "Nothing freakin' worse than a warm drink on a sweltry summer day." This one-size-fits-all bottle insulator keeps drinks cold and your hot drinks hot! It can fit a baby bottle up to a 40 oz drink. How cute is this?!?!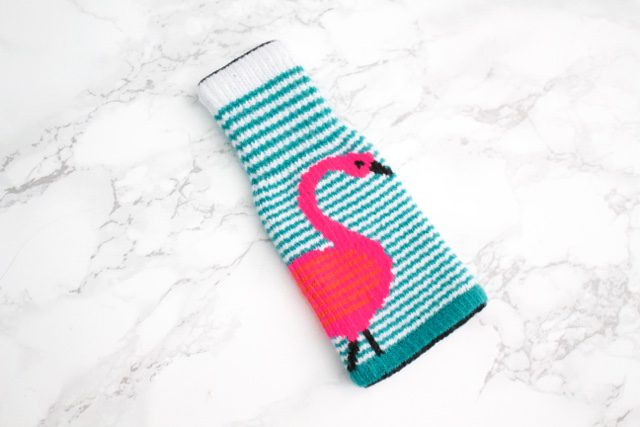 Govino Decanter with Wine Glass $14.99
This ultra-thin, flexible BPA-Free Polymer Decanter and Wine Glass is shatterproof, reusable and recyclable. I love that you have a portable decanter and wine glass, that is so easy to take to a picnic, without the worry of it breaking. it also features a thumb-notch which is great for swirling! I really, really enjoyed this and I think this would make a great gift for anyone who loves wine!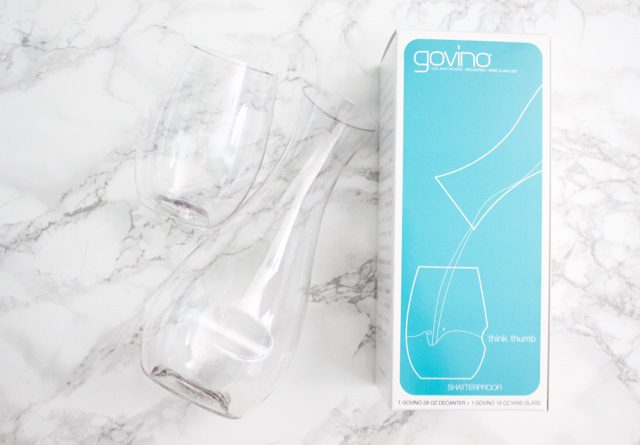 Overall, I was actually really impressed with this subscription box! It's a great mixture of Lifestyle products that I could actually use. The total value of the products included in this box was $106.00. You are definitely getting your moneys worth when it comes to the products that are included! Would I subscribe? YES! If you're looking for a new subscription box, I think this one is a definite option to consider! This is their Summer Fling Box, which is still available for ordering. Click here for more information.

Product mentioned was sent to me for review. All thought and opinions are my own.