What's not to love about this Tarte Wanderlust Special Edition LipSurgence 5-Piece Lip Set?!!? This is hands down my Friday Favorite this week because there's nothing better than a great value and an amazing set of lip products that not only moisturize, but are also crazy pigmented! I ordered these about a month ago from QVC (I"m pretty sure it was a holiday item?!?) and I've been loving them. You guys all know how much I love a good lip product! As far as packaging goes, they are gorgeous! Super colorful twist-up "crayons" with beautiful gold caps. It doesn't get any classier than that!
tarte Wanderlust Special Edition LipSurgence 5-Piece Lip Set
What is it: A holiday LipSurgence collection featuring the festive shades of two lip cremes, two lip lusters, and a lip tint.
Who is it for: Anyone who wants a complete lip wardrobe perfect for the holiday season. 
Why is it different: Give or get a bold kiss of color with tarte's Wanderlust five-piece LipSurgence lip set. This special-edition set includes three favorite formulas in shades that glide onto lips for a surge of moisture and shine. A hint of peppermint gives a refreshing burst of flavor every time you apply. Wear each shade alone or layer to create your own one-of-a-kind look.
How do I use it: Apply lip tints as you would a lipstick. Lip tints are perfect for wearing alone, layering up or pairing with your favorite tarte lip gloss (not included) for an extra touch of shine.
From tarte.
Includes:
0.10-oz LipSurgence Lip Creme in Dashing, a shimmering berry shade
0.10-oz LipSurgence lip creme in Kind, a shimmering pink shade
0.10-oz LipSurgence Lip Luster in Heartfelt, a rose shade
0.10-oz LipSurgence Lip Luster in Festive, a cherry shade
0.10-oz LipSurgence Lip Tint in Miracle, a coral shade
(From QVC.com)
I don't see a huge difference between each of these (some are creme, luster and one tint), but they are all VERY pigmented and super creamy. They apply very nicely and I don't have a single complaint about them EXCEPT I have a hard time reading  the names on some of the packaging, but that's not a big deal at all. If you are a fan of lip products with a touch of peppermint; You will love these! They are super moisturizing and feel fantastic on my lips. Sometimes when we wear a lip product that has so much pigment, they can be drying. Not these!
This would make a fabulous gift for any beauty lover!  Plus, Mother's Day is also coming up soon! This set is such an incredible value because it sells for $42.00 and if you were to purchase them individually from another store,  they normally retail for $24.00 a piece! So you're getting 5 of them in this kit, that would normally cost you $120.00!!! That is what I call a super good deal! If this is a product that you use normally, it wouldn't be a bad idea to stock up while they are still in stock on QVC!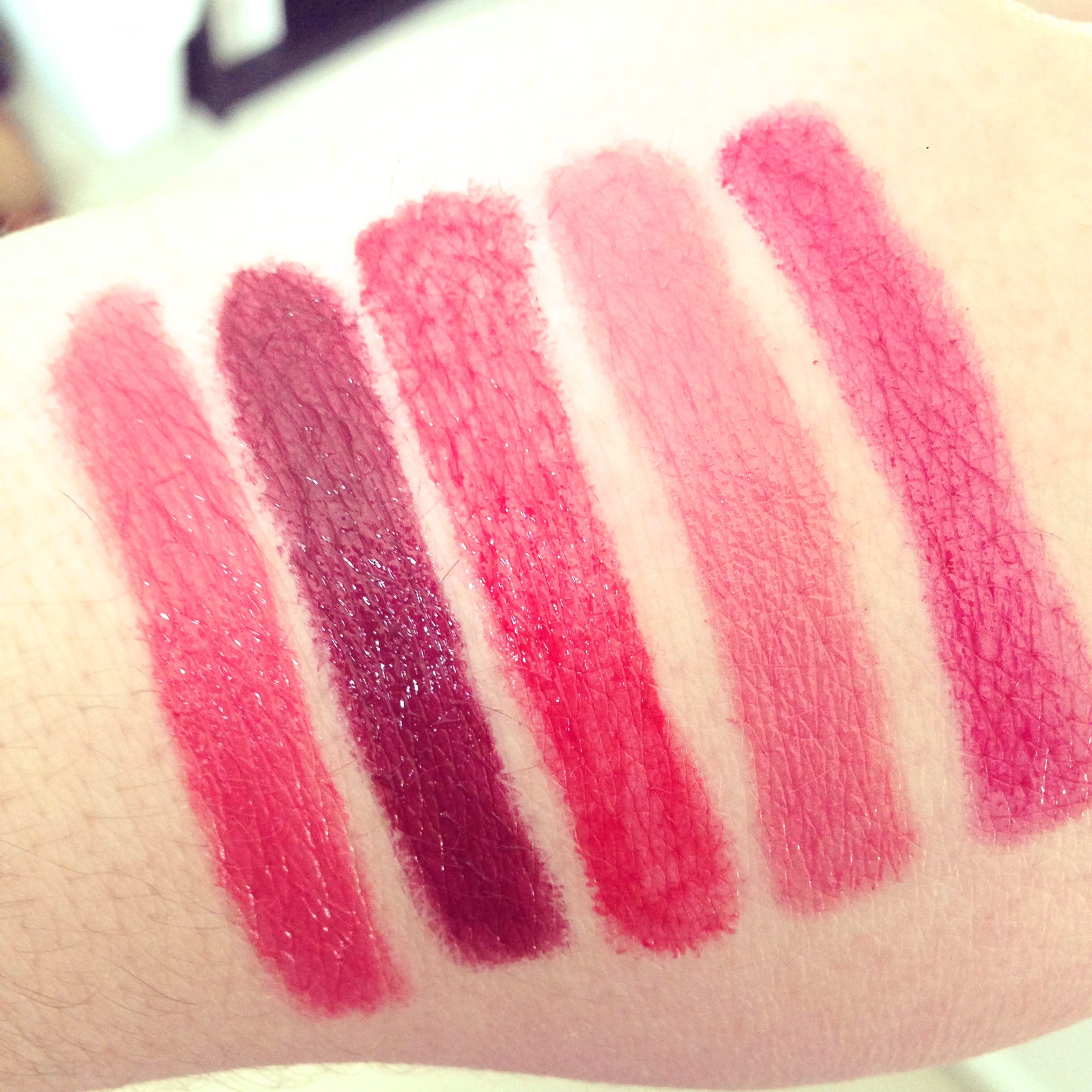 tarte Wanderlust Special Edition LipSurgence 5-Piece Lip Set
Hope you guys have a great weekend! I'm heading to Nashville for a quick getaway!