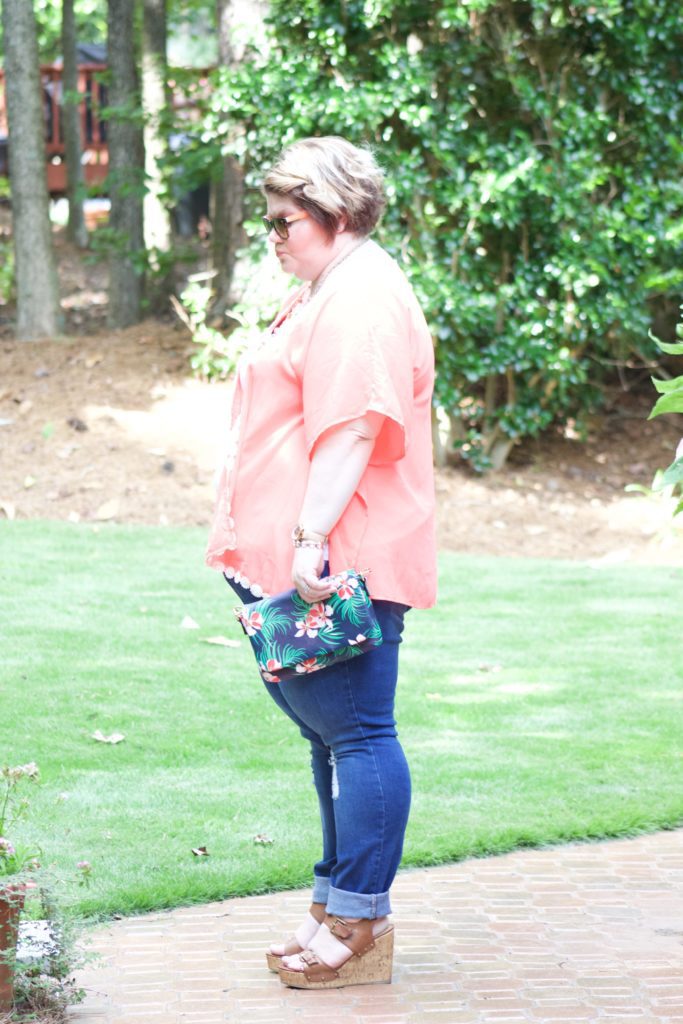 A while ago a Boutique called The Mint Julep Boutique reached out to me and offered to partner with me for a blog post.  Now, I'll be honest an admit that normally online boutiques just don't work out for me.  I'm not the smallest gal and boutiques most of the time sometimes ONLY carry very small sizes.  Ladies, this boutique carries both regular and curvy sizes. YAAS!!  Plus, their selection was right up my alley! Cute, Chic and everything in between.  Their selection is huge and I love that it caters to everyone.
I was sent the Around The Edge Cardigan (3x) and I can't even begin to tell you how much I love this cardigan.  It's so comfy and I love that it adds that pop of color to my outfit.  It gets me in that summertime mood for sure.  The best part about it? It fits perfectly!  I sometimes have issues with the fit of cardigans, but this is perfect. I possibly could have went a size down, but this is just loose enough to not look too big.  If your'e confused on how to order, make sure to check their size information for each piece.  Here's me trying to play Super Model for the day.  I think I did pretty good, ha!! Shout out to the hubs for taking some pictures for me.  This Fashion Blogging is no joke.  If you only knew how many pictures I actually had to look through to get these, ha!  It's fun though and I love playing dress up!
This Cardigan is perfect for so many seasons and it can be worn super casual or dressed up a bit!  In this picture I just paired it with a super comfy pair of jeans, a white tank top and some wedges.  As far as jewelry goes, I kept it simple and just wore a necklace, watch and a bracelet.  I also added another pop of color with the clutch.  I kind of felt like it tied in everything together in the outfit.  I could go out on a date night, hang with my friends or just wear something like this as an everyday look.  I also think this cardigan would look HOT with some cut off shorts and a pair of cute sandals.  Next time!!  I'll be ordering front The Mint Julep Boutique again soon! Have you ever visited or shopped their website? Let me know in the comments below!!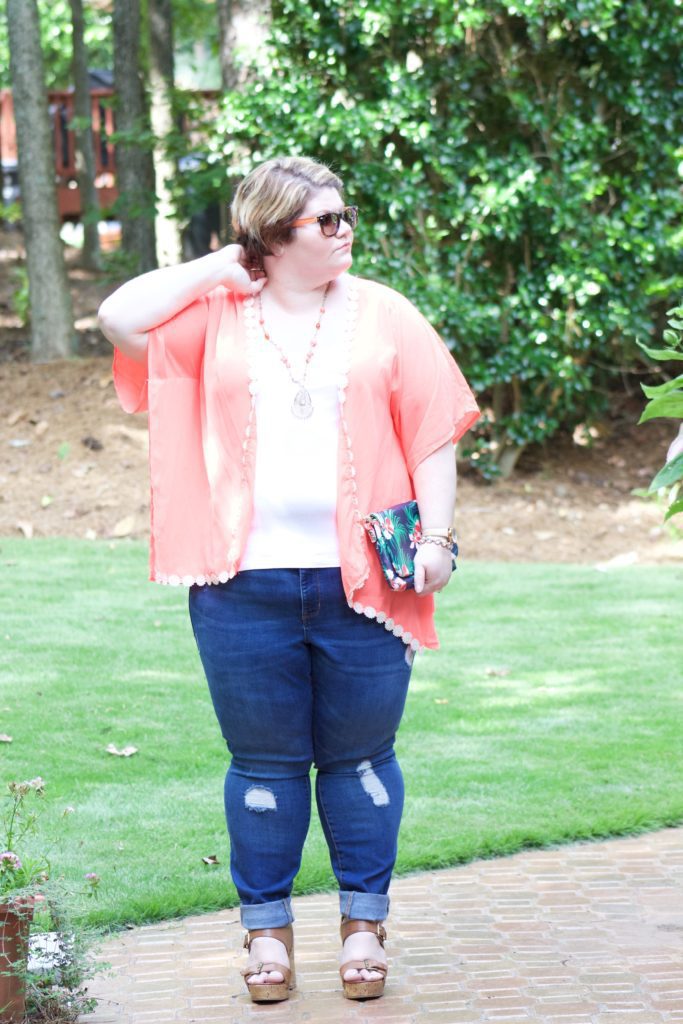 Some of the products mentioned in this post were provided to me.  All thoughts and opinions are my own.  Affiliate links included.