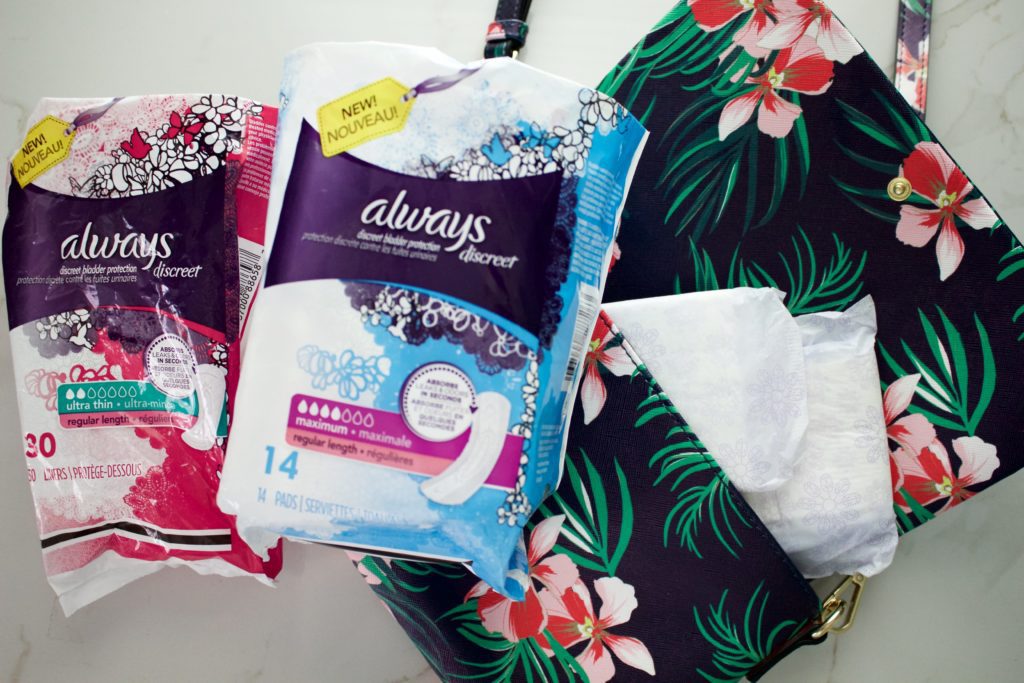 Always Discreet at Target



Truth? I wasn't prepared for something that started happening to me in my early 30's.  That "something" happens to be bladder leakage.  Yeah. I just said it and believe it or not, issues with incontinence is something that is actually quite common!  Bladder leakage can happen at any age, but most of the time when we talk about incontinence we are normally talking about women who are older (pre and post menopause) or women who have had children.  Neither of those apply to me. The good news is that Always has a line of products called Always Discreet which is made especially for incontinence issues.  They allow us to still be able to do activities we wouldn't normally be able to do anymore,  without having any embarrassing accidents.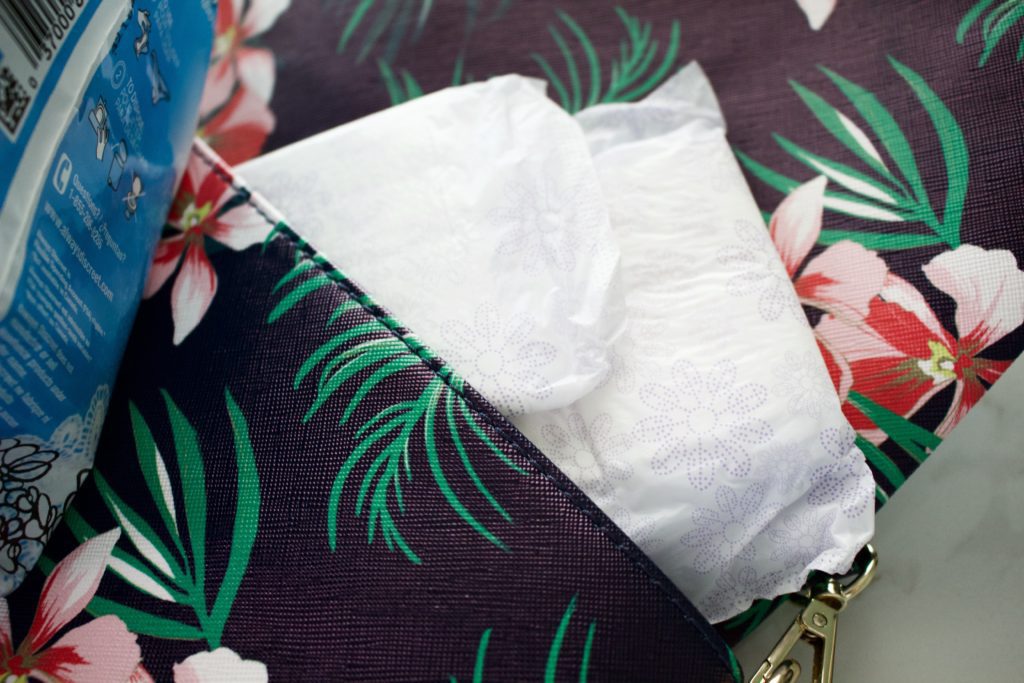 Always Discreet pads, liners and underwear absorb 2x more than you need* (Based on average US consumer usage).  I like that Always provides me with a choice of what type of protection I'd like to have.  I can wear a thin liner, a thicker pad or even underwear.  They're discreet, just like their name, so no one even knows you are wearing anything! They fit perfectly inside my purse (shown below) without being big and bulky.  The Full Length Dual Guards (TM) help prevent leaks and they are up to 40% thinner than the leading brands that are out there.  They feature an advanced Triple Layer Core which helps to pull, trap and lock away urine wetness and odor.  I always feel completely protected from any accidents when I wear these AND I feel so confident I can do activities like jumping on a trampoline, taking an exercise class like Kickboxing that I wouldn't normally have been able to do without accidents.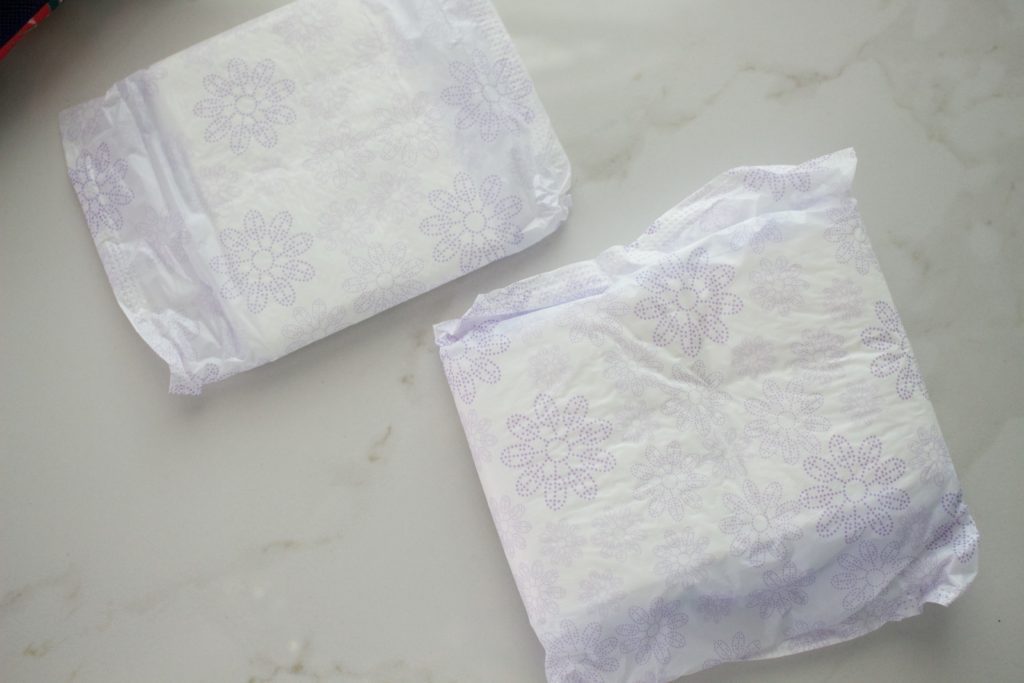 Top Left: Thin Liner (For Light accidents)
Bottom Right: Pad (More protection)
If you're like me and are still a little hesitant to even walk down that incontinence isle at the store, don't worry because Target offers a subscription service.  You can have any of the items I've mentioned sent straight to your door! Here are the steps to follow to place an order:
Go to http://clvr.li/1AOYK8R.
Click on the Always Discreet Liners, Always Discreet Pads, or Always Discreet Underwear product of your choice.
Choose your size selection on the dropdown menu.
Check the box next to "subscribe for 20% off" and the option to choose the frequency of your free delivery will appear.
Select the delivery frequency of your choice from the dropdown menu.
Click "subscribe."
Proceed to check out.

I took a screenshot of what it looked like when you placed an order.  See, you can just check the subscription box and schedule how often you would like the items delivered! So simple! 
Using the Target subscription service is seriously simple and you'll be saving money by choosing to use the subscription service.  Obviously you can buy these items in the store as well. They aren't in the normal Always section that you're used to seeing, but in my Target they are in the section right beside it with the other incontinence products.   I checked at my Target and they have a huge selection of products to choose from, which is good to know! I'm so happy to have these products available.  They have saved me from some what could have been, major embarrassing moments.  If you're my age (or younger) and you are struggling with incontinence, don't be embarrassed!  The Always Discreet products are a serious blessing to those of us who struggle!  They provide the perfect solution and with Target's subscription service, it makes it so easy to have them easily and discreetly (see what I did there, ha) shipped straight to your home.  Don't be caught in embarrassing moments when there is a solution!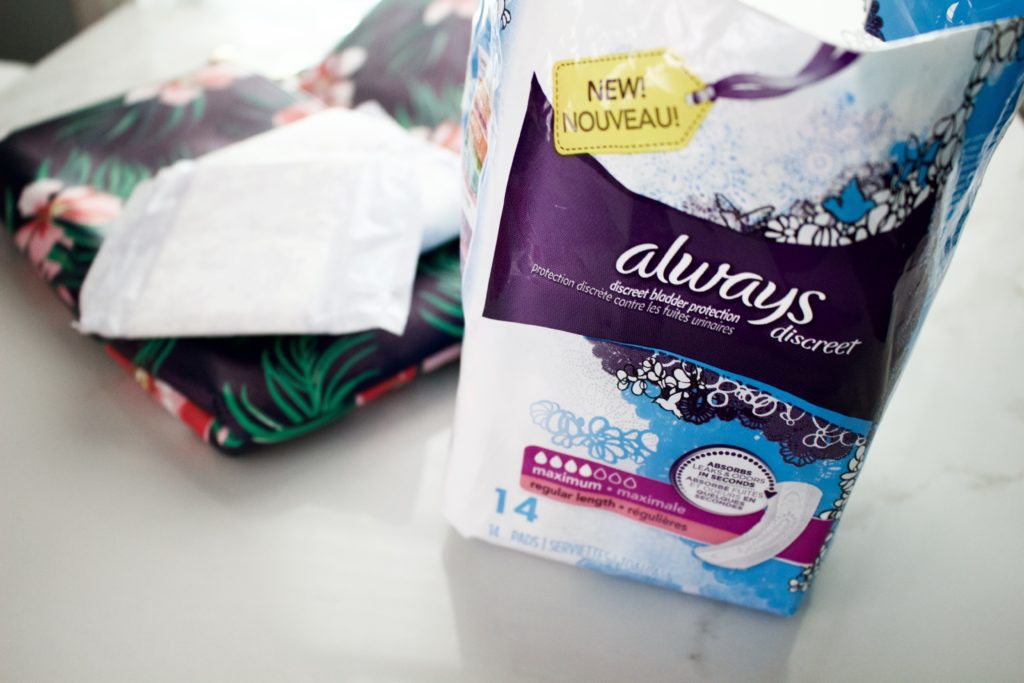 For more information on the Always Discreet products, visit this link:
I was selected for this opportunity as a member of Clever Girls and the content and opinions expressed here are all my own.