It's time to talk about my picks for my June Beauty Favorites!  I've got some really good ones this month that range from very budget friendly to a little bit more on the splurge side. Don't hate me for suggesting amazing products that might possibly break the bank, but I have to mention them because they're that good! I try so hard to appeal to both sides of the beauty world (budget vs. high end) and I don't recommend a product unless I really, really am loving it and think it's worth sharing.  So yes, to answer this ahead of time, I get it that $110 is a lot of money for a cleanser, but I also think it's an exceptional product.  End of that discussion! HA!
I think some of these picks from this month will make my Best of 2015 list for sure! Yes, it' something I'm already working on!  How about we take a look at the items that I picked!
June Beauty Favorites
1.  Sonia Kashuk Brightening Powder ($10.39) and Chic Luminosity Highlighter Stick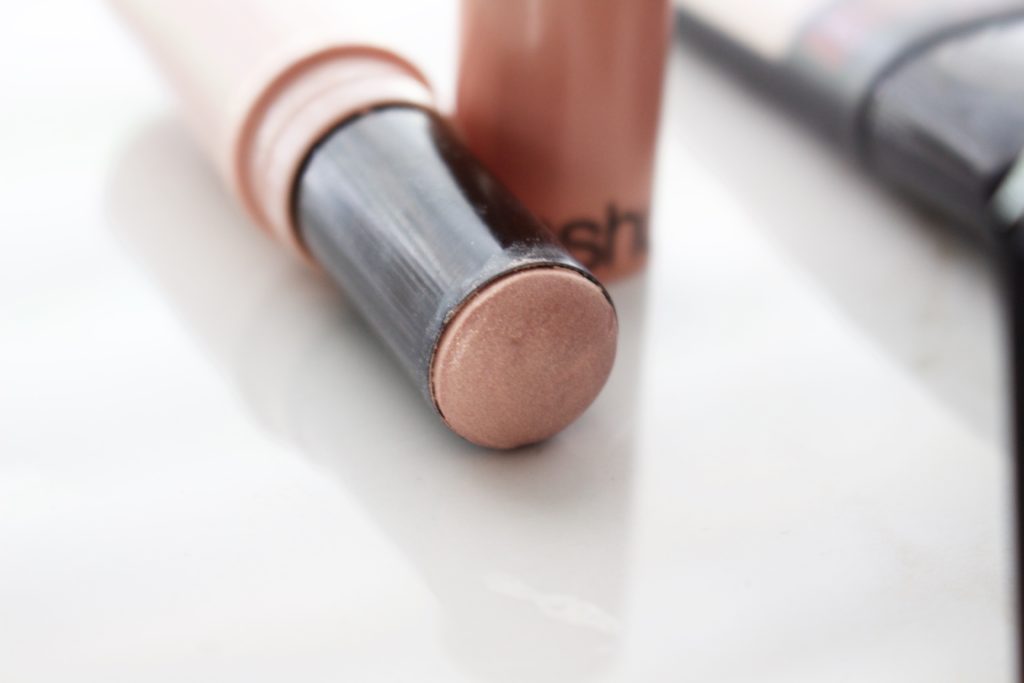 I picked up these two items at a recent Target run and they did not disappoint.  The Brightening Powder was one that I purchased because it was much cheaper than the Laura Mercier Secret Brightening Powder I had my eyes on.  I also picked up the highlighter stick because I was working on a new blog post all about Strobing.  Have you heard about Strobing yet? If not, stay tuned!!
The Brightening Powder seems fairly white when applied, but it just gives a nice soft glow to the skin.  It sets my makeup beautifully and I like use this along the high points of my face to highlight.  Interesting fact; This contains Orchid Extract that softens and moisturizes with antiseptic properties.  Word of caution when using this product, it can go everywhere since it's a loose powder.  Just be extra careful when opening!
The Highlighter Stick works great for those of you who want a no-fuss type highlighting product.  Just dab it on the bridge of the nose, cheekbones, under your brows and you're set! It gives a really illuminated effect and a beautiful glow to the skin.  There are two shades available, but my Target only had the Persian Sunset.  It's a gorgeous product! I'll have more on that soon!
2. e.l.f. Makeup Mist & Set ($3.00)
It's hot and humid in Georgia and I noticed that my makeup wasn't really wanting to stay put on my face.  It's a problem and I needed a solution quickly! I've used other makeup setting sprays before, but I remembered while browsing the e.l.f. section at Target, that a lot of people had really liked the Makeup Mist & Set.  It's $3.00 people! So I put it in my cart and kinda told myself, "Yeah right…" I was so, so wrong.  This sets my makeup perfectly in place while also giving my skin a dose of aloe, green tea and vitamins every time I use this. It's refreshing and very hydrating, but it also works great for spraying on after I've applied my makeup.  One thing I will mention is to make sure you are not spraying this super close to your face.  I use this about an arms length away from my face and then spray.  For $3.00, call me seriously impressed!  For those of you who are wondering if I've tried other makeup setting spray, the answer is yes!  I've used MAC Fix+ before and others from Urban Decay, Smashbox and probably others that I can't think of.
3. Omorovicza Thermal Cleansing Balm ($110.00)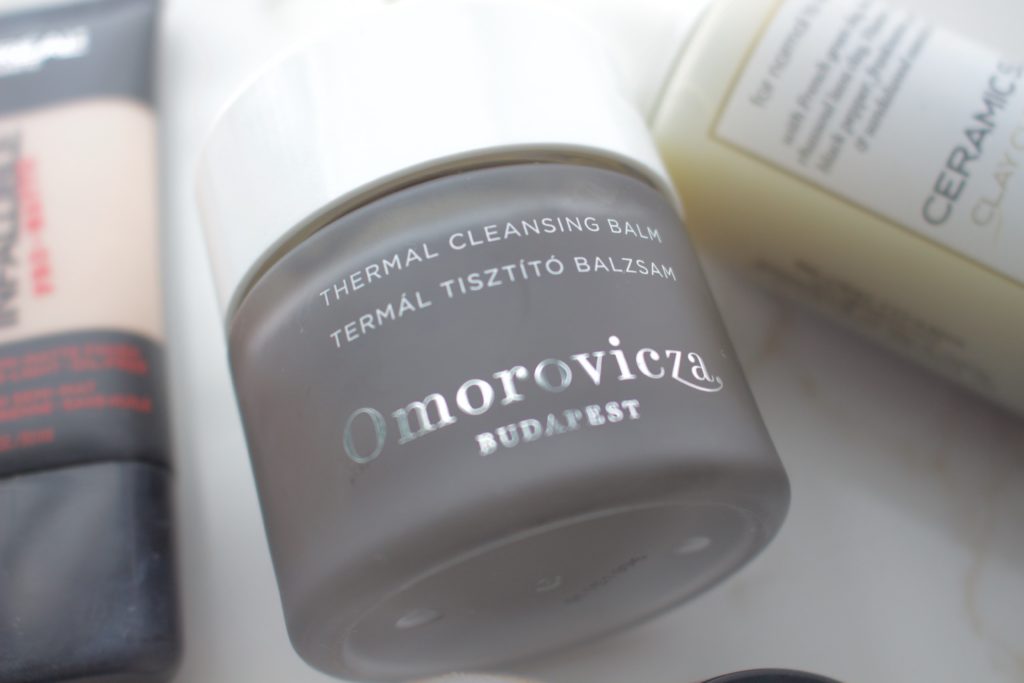 I was interested in this cleansing balm specifically because of the phenomenal reviews I always read about it and it's ingredients.  It contains Hungarian Moor Mud which contains Calcium and Magnesium Carbonates which help to draw out impurities and makeup from our skin.  It also contains Sweet Almond Oil which will help to nourish the skin and leave it super soft (which it does for sure). It also contains Orange Blossom which smells fantastic.  A lot of people had complained about the scent, but to me it just smells fantastic.
Yes, this is an expensive product, but there are times when I find it ok to splurge.  These ingredients are worth every penny and I wouldn't hesitate to pick up another once this one runs out.  It's left my skin so soft and I notice an immediate difference when I'm not using this.  I use this at night to do the first cleanse and to remove any makeup.  Sometimes I just use this alone, but other times I will follow up with another cleanser IF I don't feel that this was enough to remove all of the makeup I've been wearing.  Absolutely in love with this product!!
4. L'Oreal Infallible Foundation ($12.99)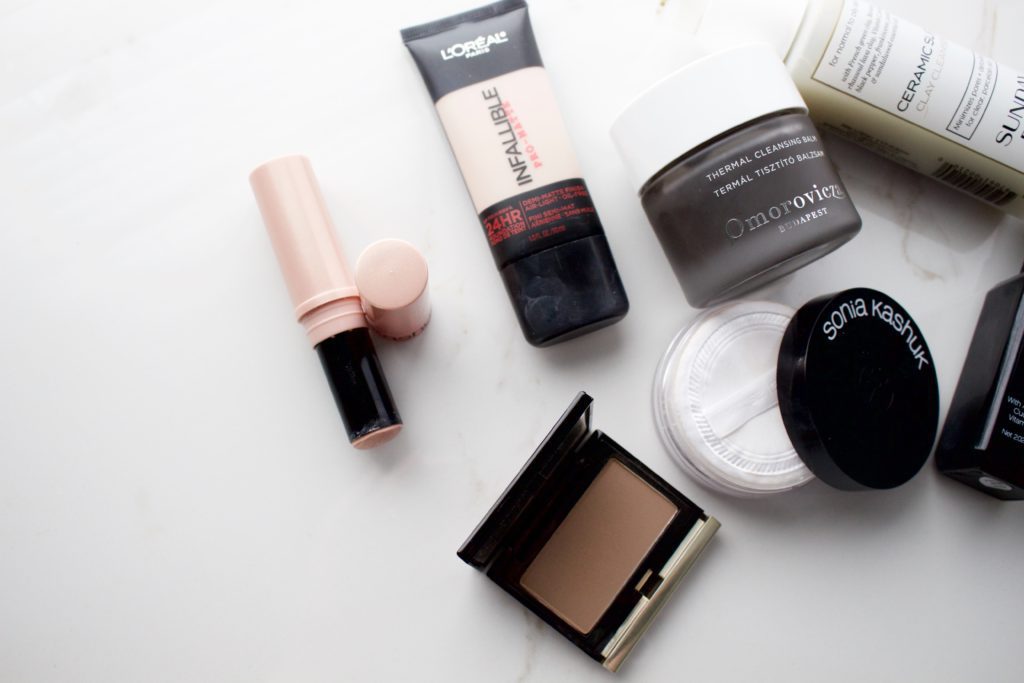 I picked up the shade Shell Beige (#102) and it's a great match for my skin right now.  I'm not one to go out and bathe in the sunshine anymore, but I still tend to pick up a little bit of color in the summertime.  Speaking of Summer, how about those hot, humid days we've been having?!? They're not so fun for foundation and I was in need of a new foundation that really stayed put on my face.  This is a demi-matte, medium coverage foundation that is very light, but also gives up to 24 hours of wear time (at least that's what they say).  This foundation doesn't move on my skin. It really, really lasts during those long, hot days outside.  I love that this foundation is so light on the face, but really gives a great coverage. Plus, I always love an Oil-Free product.  I think this is a fantastic drugstore option if you're looking for a good product, but want save some dollars!
5. Sunday Riley Ceramic Slip Cleanser ($45.00)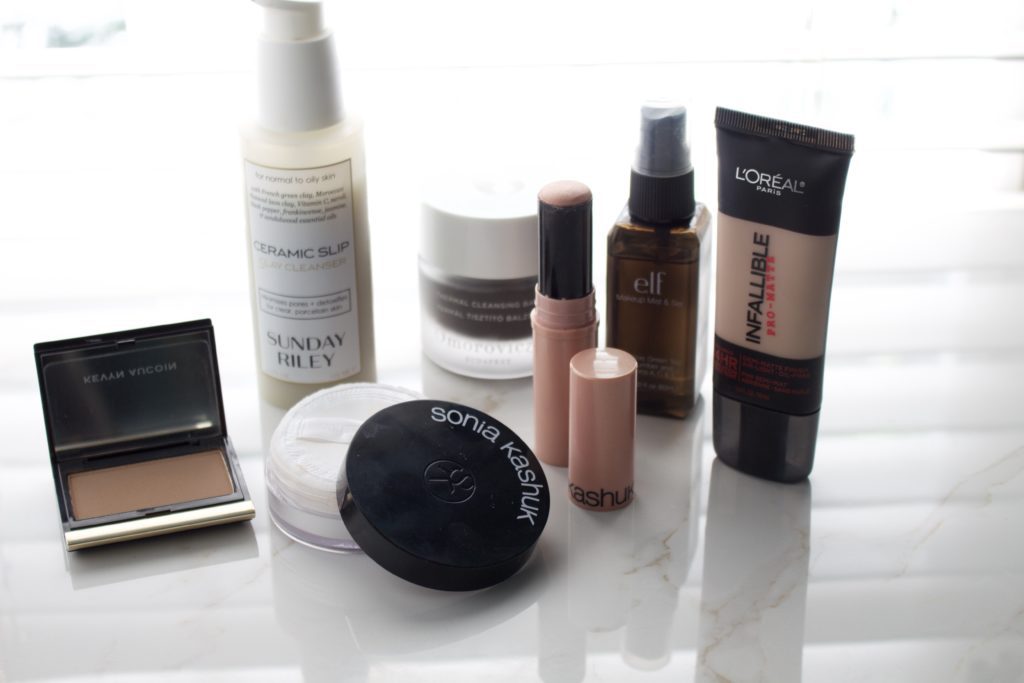 Ya'll. The scent of this product sold me the moment I opened up the bottle.  I always get a bit nervous with the scents from Sunday Riley products because they're so "earthy."  This, however, smells divine in my opinion.  This is a gel-based formula that features oils and minerals to visibly reduce the size of pores, increase circulation and tone the complexion.  I never get super excited about a cleanser, but this one has been outstanding.  I immediately noticed a difference in my pore size and I'll even say that this has been a game-changer for my redness on my skin.  It's also helped my oily/combo skin seem to be a lot more normal lately.  I've been using this in combination with the Omorovicza Thermal Cleansing Balm and they've been fantastic additions to my skincare routine.
6. Kevyn Aucoin Sculpting Powder ($44.00)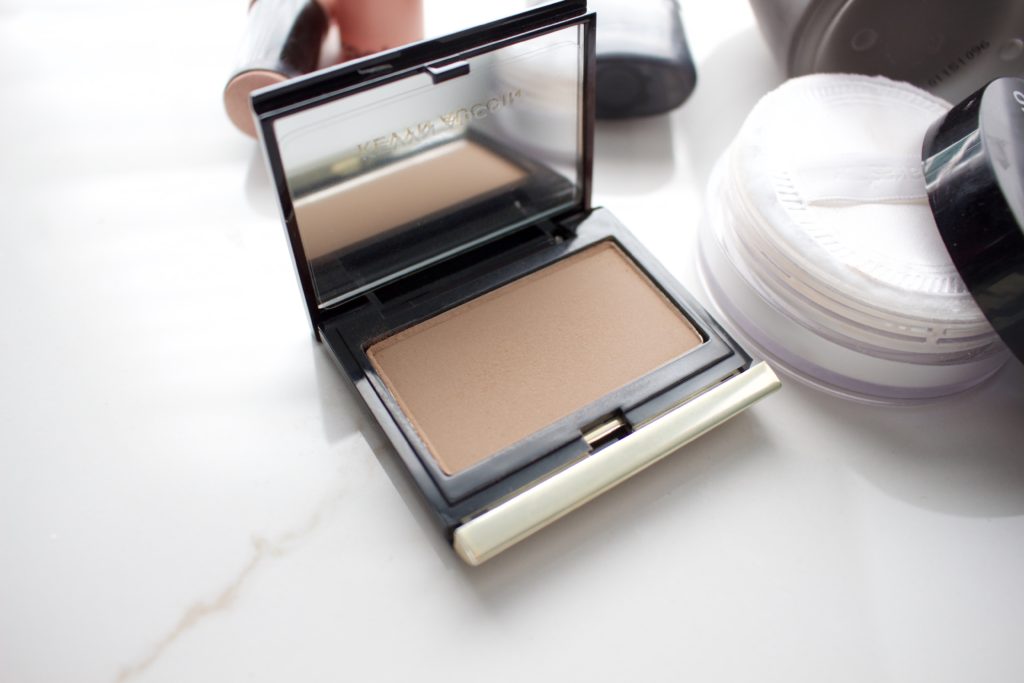 I've always heard amazing reviews of the Kevyn Aucoin product line, I've just never treated myself to any of his collection, until recently.  I attended an event at The Cosmetic Market in Alpharetta and they used this powder on my friend.  The flawless look it gave her cheekbones sold me instantly.  It's such a natural shade, yet gave immediate definition to the face and cheekbones.  I struggle with a good contour color, but this is a really great  option for all skin types and tones! Call me curious because now I want to know more about the line! Yes, I'll be talking about this product more in depth with before and after looks! It's that good!
[line]
June was a good month for this beauty lover!  July is looking promising already as well. I've picked up a couple of new items from Sephora and other stores and some have been impressing me a lot!   Hopefully I'll have my hands on the NEW Urban Decay Naked Smoky Palette and keeping my fingers crossed that it'll be as amazing as I'm hoping it is!  Was there anything that you loved that you have been using?  Let me know in the comments below!
Affiliate Links included