What's in my bag?
I don't know about you, but I LOVE looking into what others are carrying in their bags and purses.  Want to peek into mine? I've got some NEW products that I wanted to share with you guys and they are "discreetly" hidden inside my bag! Hmm…I wonder what they are?!?! Curious?  Let's take a peek and see what's in my bag!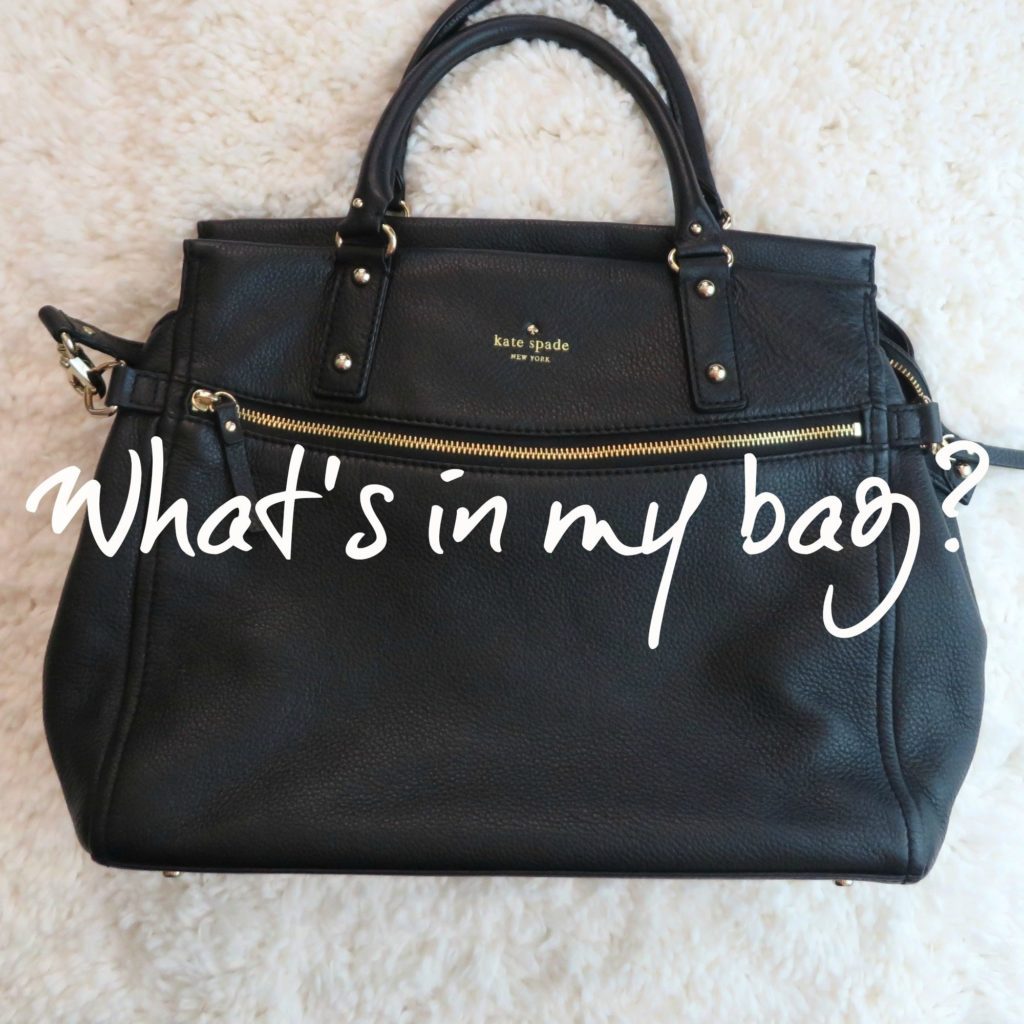 [line]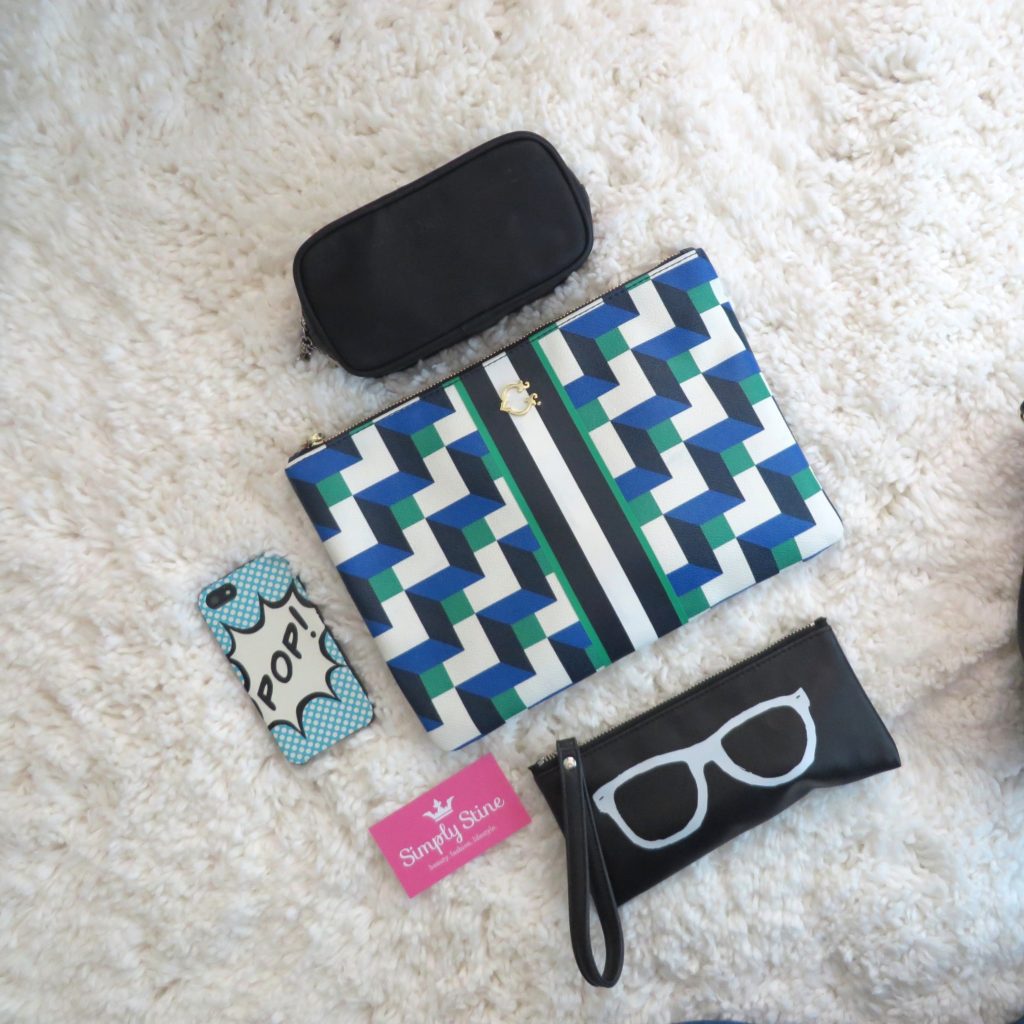 I always carry "bags" inside my purse.  I like to keep things organized.  Only thing missing front this picture is my wallet.  Nothing more to see with that.  It carries money and credit cards.  HA!  I have one bag for "personal" items, a bag for my contacts and glasses and also a bag for my makeup that I carry with me. I also carry my cell phone (and most of the time another charger) and I always, always have my business cards on hand.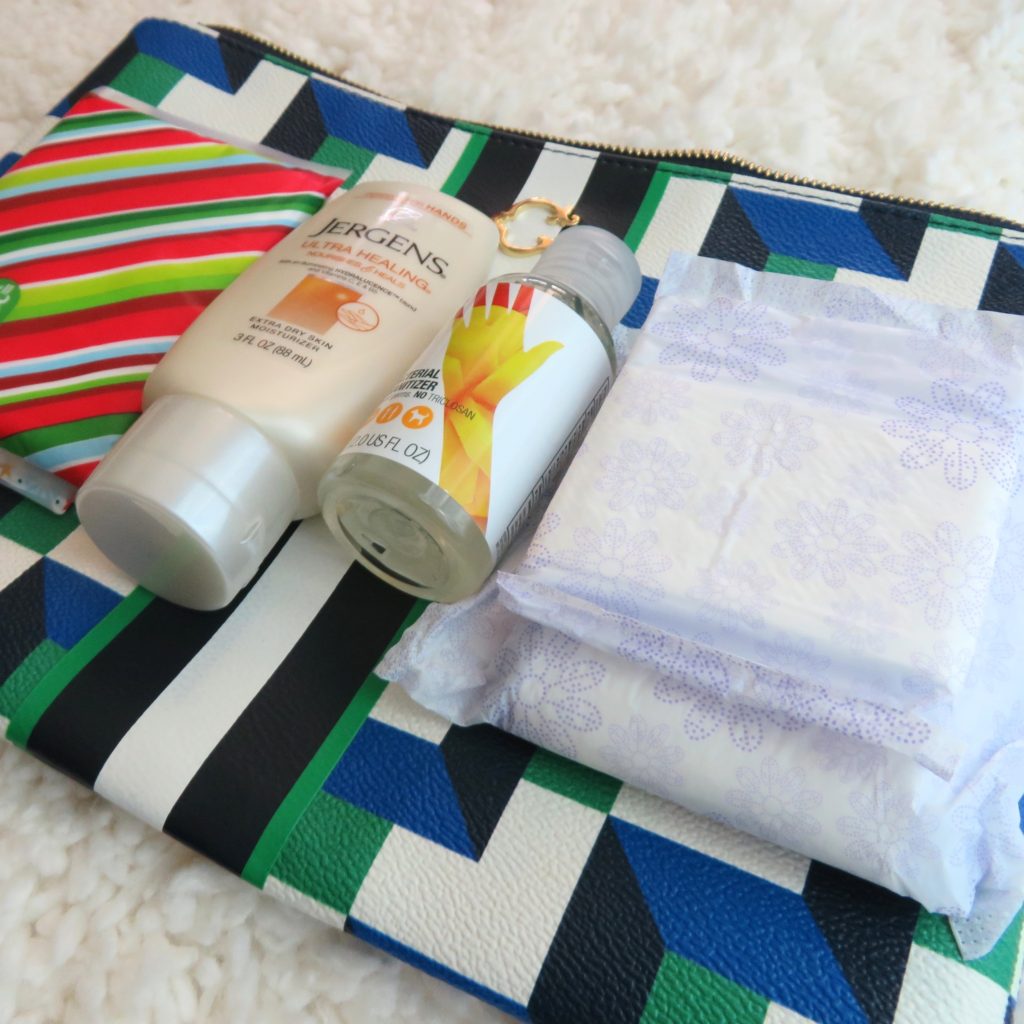 First up is my "personal" items bag.  Most of the time this contains items like medications, tissues, lotions, hand sanitizer and toiletries.  Want in on a little secret? These aren't pads for my period! These are actually Always Discreet Pads and Liners!  Yep! I'm 33 years old and have issues with leaking from time to time!  Hey, Pee happens!  It's nothing to be ashamed about and Always keeps things discreet and taken care of!  I always carry a liner (if it's light) or a pad (if it's heavier-like when I'm working out).  These pads and liners are perfect because they feel like I'm wearing nothing and I can always be prepared for any accidents! No more unwanted and embarrassing leaks anymore.  Ladies, we don't have to be older to have problems!!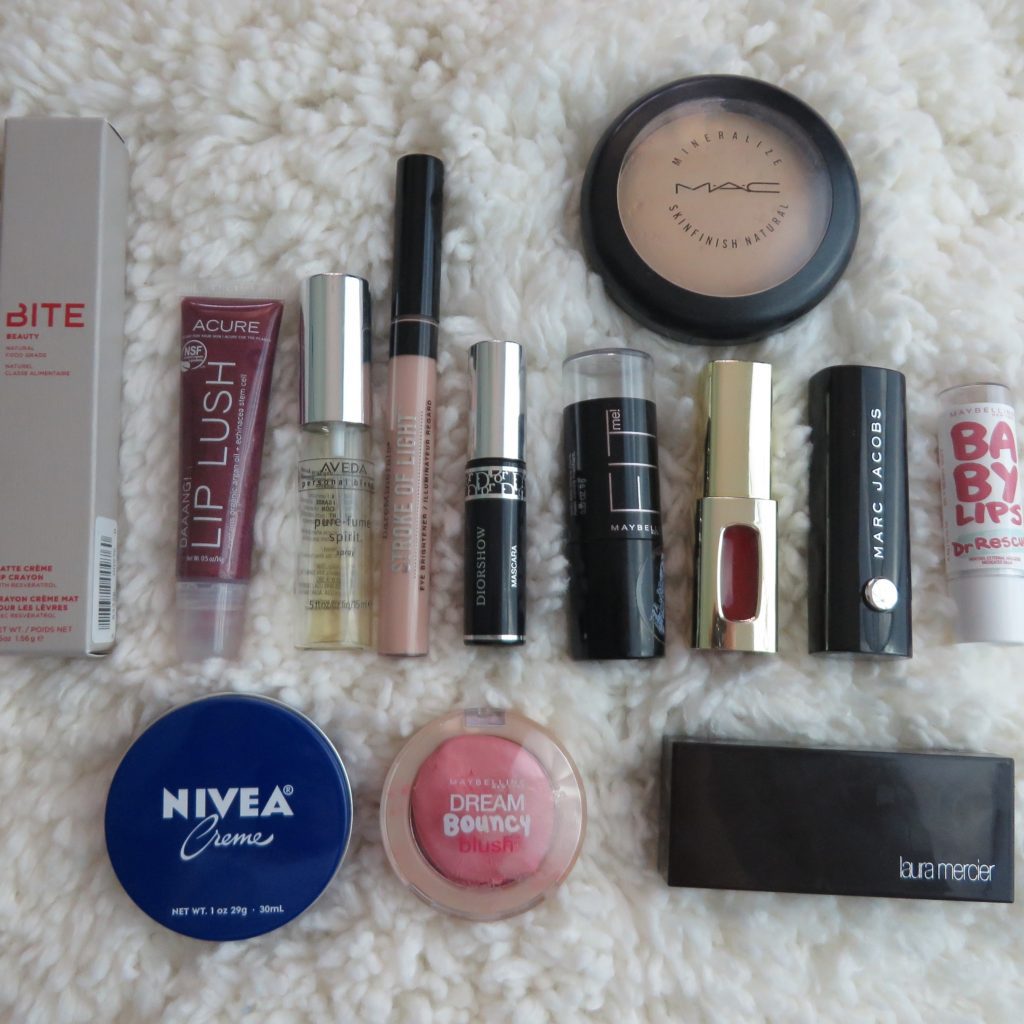 My makeup lately has been very minimal.  I've been sick a lot lately (Bronchitis is no fun) so my makeup has been pretty light.  Lipstick, lip gloss, medicated lip balm that's tinted, lotion (or cream thats heavier), a cream blush, eyeshadow palette (small one), foundation stick for quick touch ups and a highlighter that can double as a concealer and brightener.  I've been loving deep, dark berry lips lately and most of these are exactly that!  I like the cream blush because it lasts a nice amount of time and I can also use it as a lip color as well.  I also don't have any makeup brushes included in this picture.  I try to pack items that already have them.  The powder featured has a sponge and the eyeshadow palette has a small, decent brush that I can use easily.  It's all about necessities without being too bulky!
Yes, believe it or not, all of these makeup products actually fit into this small makeup bag!  I try to keep the makeup bag small because you don't want anything to get broken or damaged and most of the items we need are just a few to take us from day to night or for quick easy touch ups.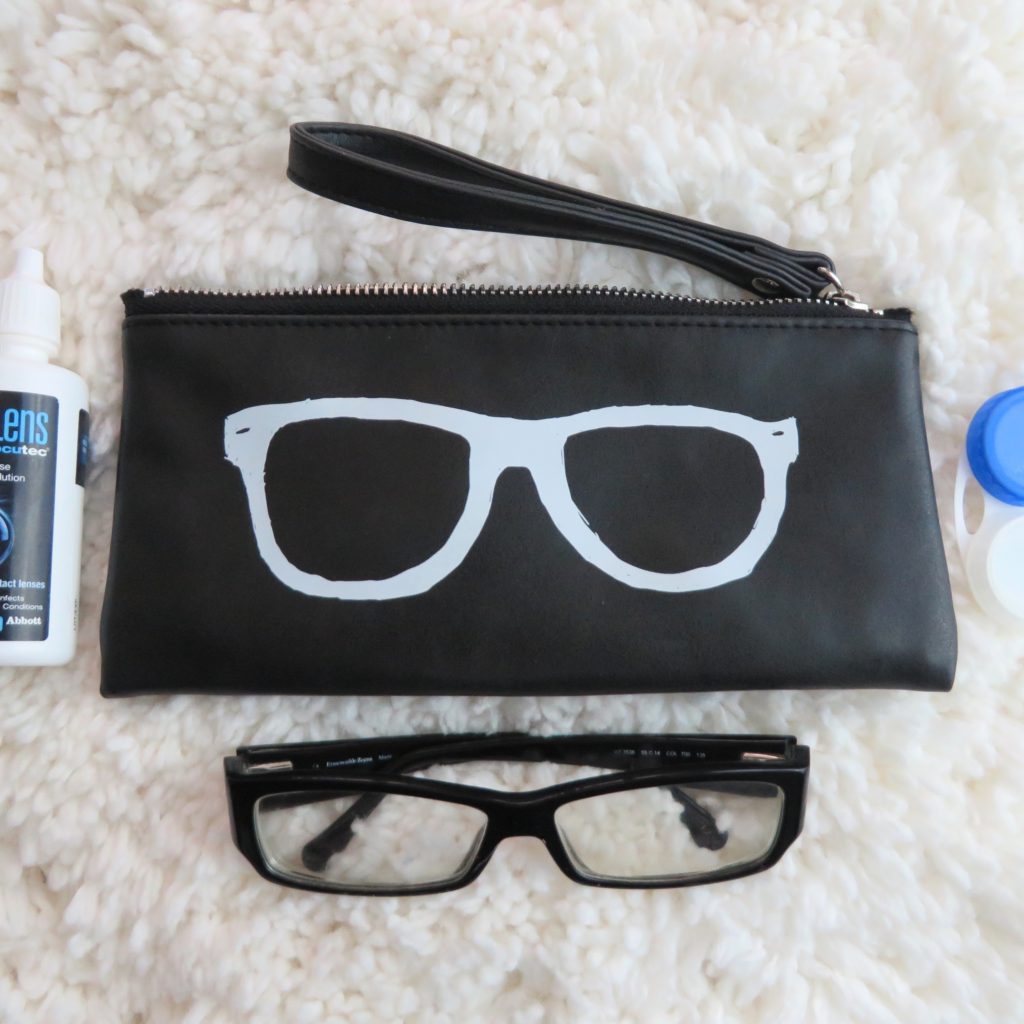 I always carry glasses and contact accessories.  Here's the bag I use.  I keep contacts, solution and most of the time eye wetting drops.  Plus, I keep a pair of glasses on hand just because ya never know!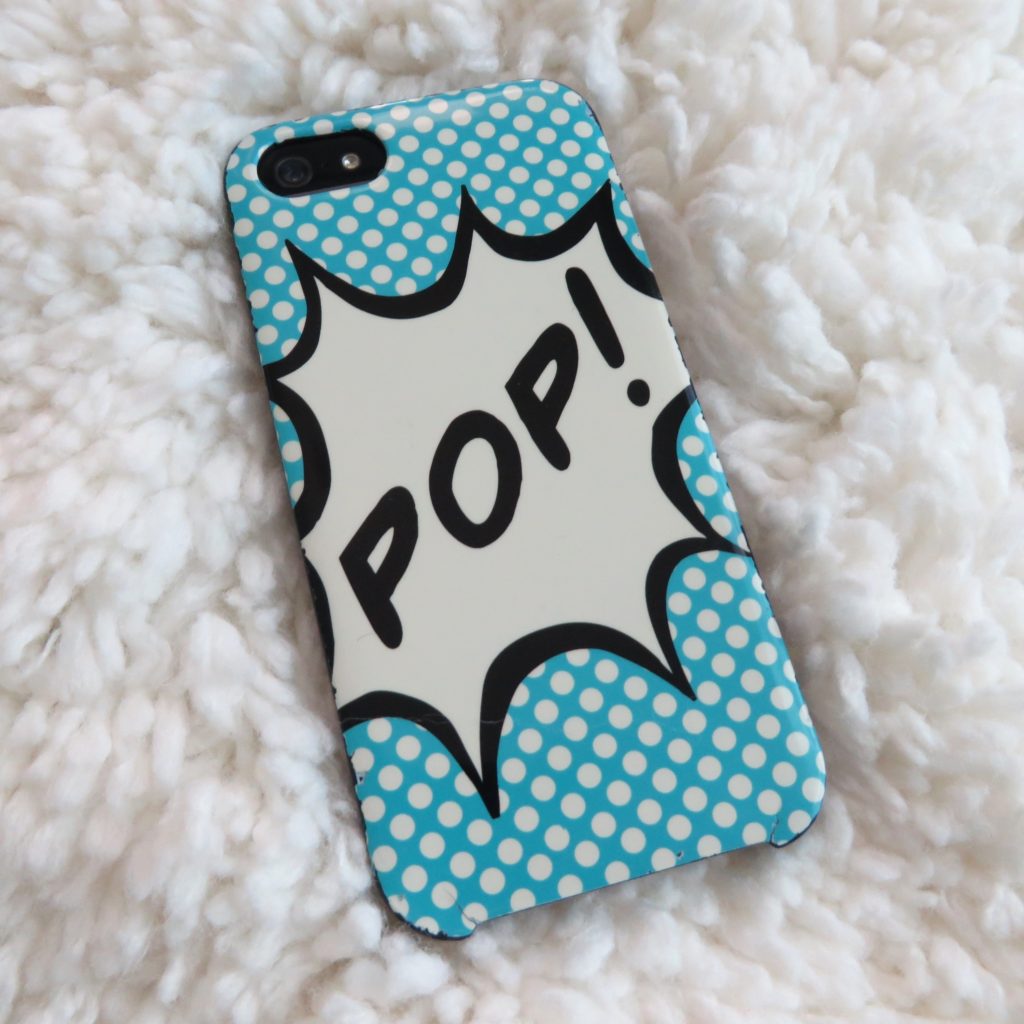 Here's a picture of my phone!  It's my Kate Spade case.  I like it!  I normally have a charger with my phone as well and sometime I'll carry a cleanser for my phone.  Phones get so dirty!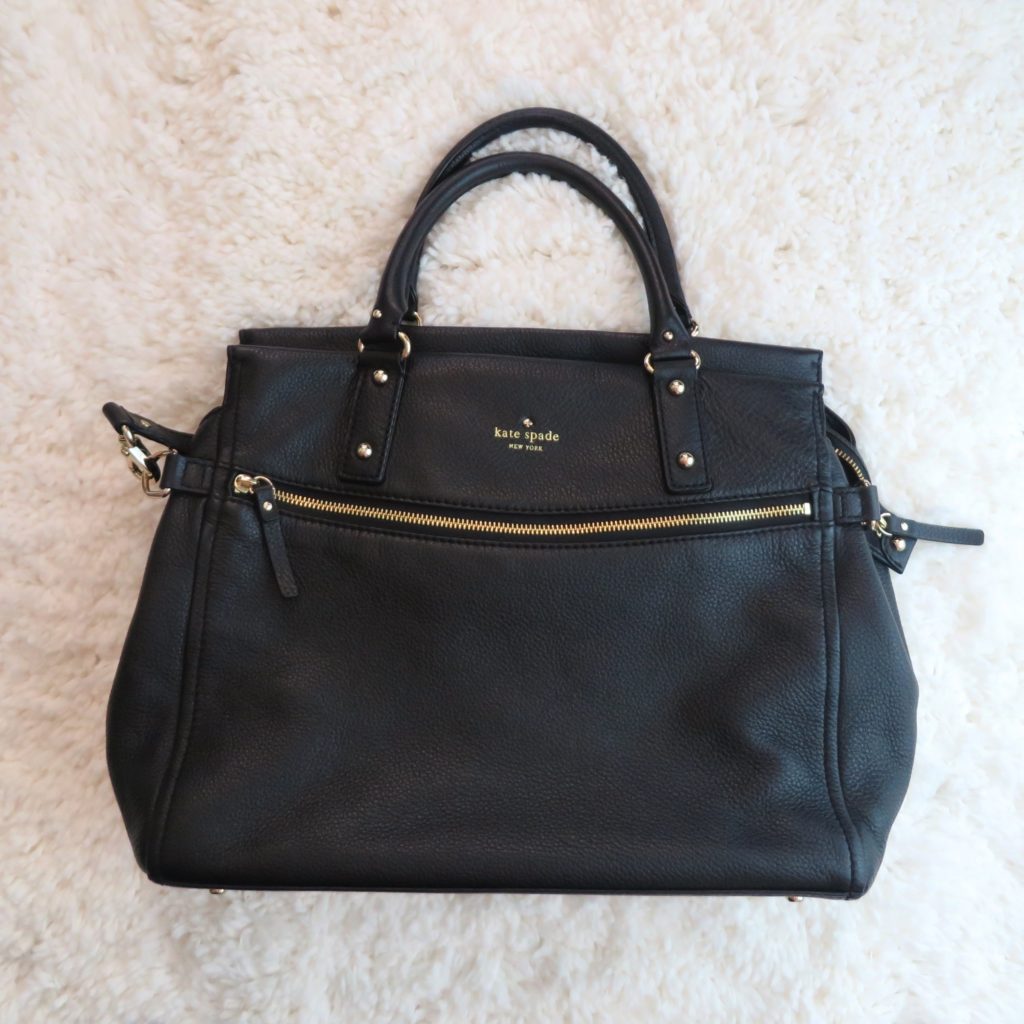 My purse I'm carrying is a nice, oversized bag.  Small bags just don't do it for me!  I need one that is organized and has some room for all of my items I carry with me.  I can fit all of those bags, an iPad or even a laptop and still not feel like it's too heavy or too big.  This bag also features a shoulder strap, which is an option I love to have on a purse!
[line]
Here's some facts about the NEW Always Discreet Products:
*Always Discreet Liners Absorbs 2x more than you may need!
*Always Discreet Pads are up to 40% thinner * and absorbs 2x more than you may need!
Always Discreet Underwear feature Dual LeakGuard barriers that help to prevent leaks where they happen the most!
(*based on average US consumer usage)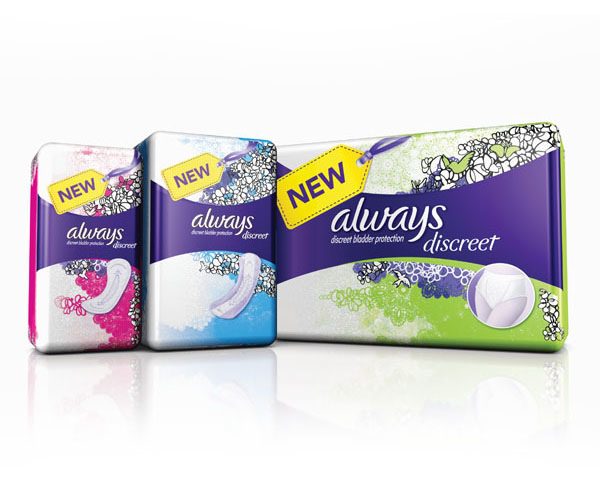 These Always discreet products have been a great addition to my bag!  Not only are they super discreet (not big and bulky like some pads I have used before), but they help protect yourself from bladder leaks so you can dance with freedom, laugh with confidence,  and just be yourself without worry!  Wondering where to pick these up?  They are NEW at Target stores! Who doesn't love Target?!? They have EVERYTHING!! I had no trouble finding the Always products at my Target store.  They aren't with the normal Always products, but these were on an end cap right now.  Every product was in stock and you even got a FREE carrying case (if you spend $20.00).   Plus, Target is offering some In-Store Savings that I wanted to share with you:
In-Store Savings:

Text DISCREET to TARGET (827438) for instant coupons on Always Discreet. (Expires 12/31/14)
Now through October 25, when you buy $20 of Always Discreet products, you get a FREE carrying case ($6 value). Look for the Always Discreet display at your local Target!

Online Savings:

Enter promo code DISCREET at checkout to save $1. Visit http://clvr.li/X9q8uS for details. (Expirse 12/31/14)
Visit http://clvr.li/X9q8uS to request a FREE sample while supplies last!
Subscribe and Save! Discreet delivery to your door at a great value – 5% off + free shipping + an extra 5% when you use your red card. http://clvr.li/X9q8uS for details.
[line]
 There you have it! That's What's in my bag! What's in yours? Anything interesting?
I was selected for this opportunity as a member of Clever Girls and the content and opinions expressed here are all my own.