It's that time of year again my beauty loving friends! Sephora's annual FALL VIB Holiday Sale 2018 starts on October 26th through October 29th for all of the VIB Rouge members. The second weekend, which starts November 2nd through November 5th is for everyone! This is the best time to start picking up your favorite skincare, makeup and hair items and of course, all of the Holiday items that have been released for this year!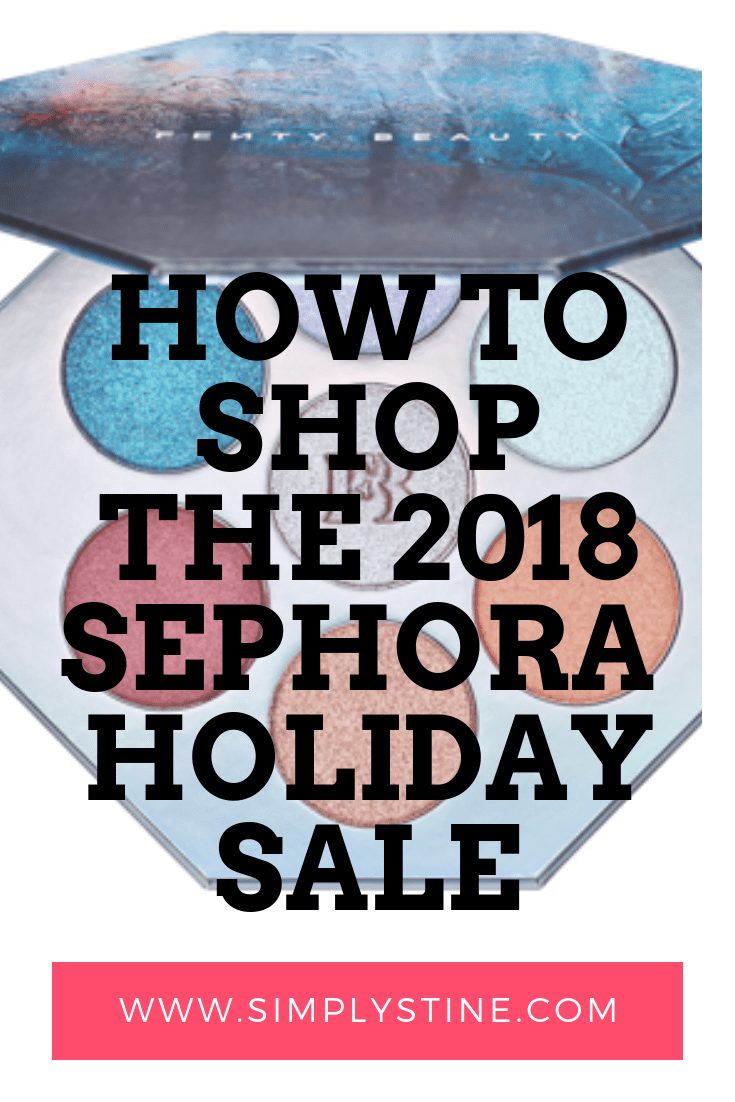 Beauty Insider Holiday Sale at Sephora
If you are currently a VIB Rouge member (you have spent at least $1000 this year), you will be able to receive 20% off your purchases, both in store and online with the code ROUGEBONUS. For those of you who aren't quite at the ROUGE level just yet, no fear, there is a code for both VIB members and Beauty Insider members! Here's all of the information for you!
Rouge Members
October 26th – October 29th
November 2nd – November 5th 
20% off with code: ROUGEBONUS


VIB Members:
November 9th- November 12th 
20% off with code: VIBBONUS


Beauty Insiders:
November 16th – November 19th
15% off with code: BIBONUS


VIB ROUGE Bring A Friend Event
As usual, if you are a VIB ROUGE member, you can bring a friend and share your 20% off discount with a friend! This is an in-store ONLY offer and your friend MUST be a Beauty Insider member. This will take place on October 26th ONLY! Plus, they will be handing out sample bags in-store while supplies last and your friend will also receive one as well!

Exclusions Sephora's annual FALL VIB Holiday Sale
Ugh. There are some exclusions with Sephora's Holiday Sale. So keep these things in mind when thinking about what purchases you will be making!
You are limited to the number of items you can purchase for certain brands: One Dyson product per customer, Three Drunk Elephant products, and Three Tatcha items (I think this means that you can only purchase so many of the same products per transactions)
The offer isn't valid on Google products
Not valid on previous purchases, purchase of gift cards or eGift cards, FLASH, PLAY! by Sephora, gift wrap, taxes or shipping and handling.
Can't be used with another VIB Rouge offer
Sephora Holiday Wish List
Stay tuned for my next post where I'll be sharing all of my Sephora Holiday Wish List items that I've jotted down! There are some incredible beauty deals happening and I think it's a great time year to try a lot of the products and brands that you haven't yet been able to try! Fenty, Dyson, Tatcha, Hourglass, IGK Haircare, Urban Decay, Charlotte Tilbury and more are just some of the brands that I've got on my list of must-have beauty products to try! 
What Will You Be Shopping At Sephora's annual FALL VIB Holiday Sale?