Cruises are NOT just a vacation for older, retired individuals or families. Trust me when I say that I've had some amazing experiences on a cruise. Today, I want to talk about the secrets everyone should know before you go on a cruise.  Trust me, these are essential for a good cruising experience!
A LOT of people I know still haven't taken a vacation on a cruise ship and I want to encourage everyone who still hasn't, to at least consider it.  I know a lot of people my age ask me, "Aren't we too young for a cruise?" and I always tell them NO WAY!!!
Secrets Everyone Should Know Before You Go On A Cruise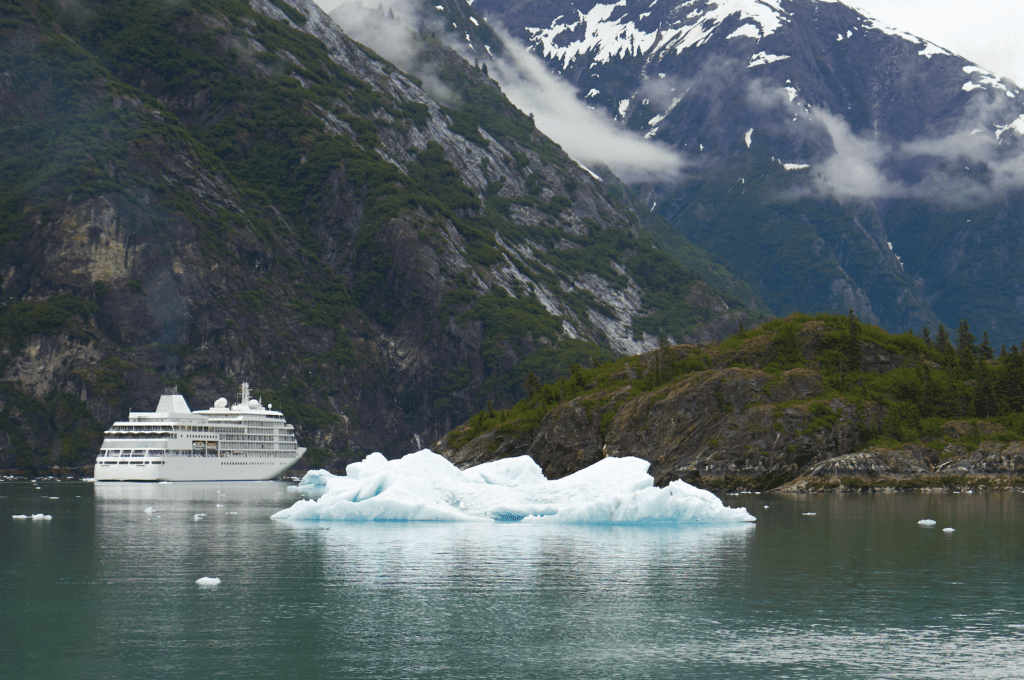 Where Should You Go On A Cruise?
The good thing is that there are so many options available when it comes to where you'd like to vacation while on a cruise.  The Caribbean, Bahamas, Alaska, Europe, Hawaii, Asia, etc.  I've loved cruising the Caribbean because the cruise experience gave me just enough time on each island that we visited, to form an opinion on if I'd like to go back or not.  Some I visited I loved, others I could do without.
I'd like to do an Alaskan cruise next and also a Mediterranean cruise.  Both are places I think I'd enjoy and I think it would be a great experience. Plus, being as that I've only cruised the Caribbean so far, I think both of these cruise experiences would offer me something totally different.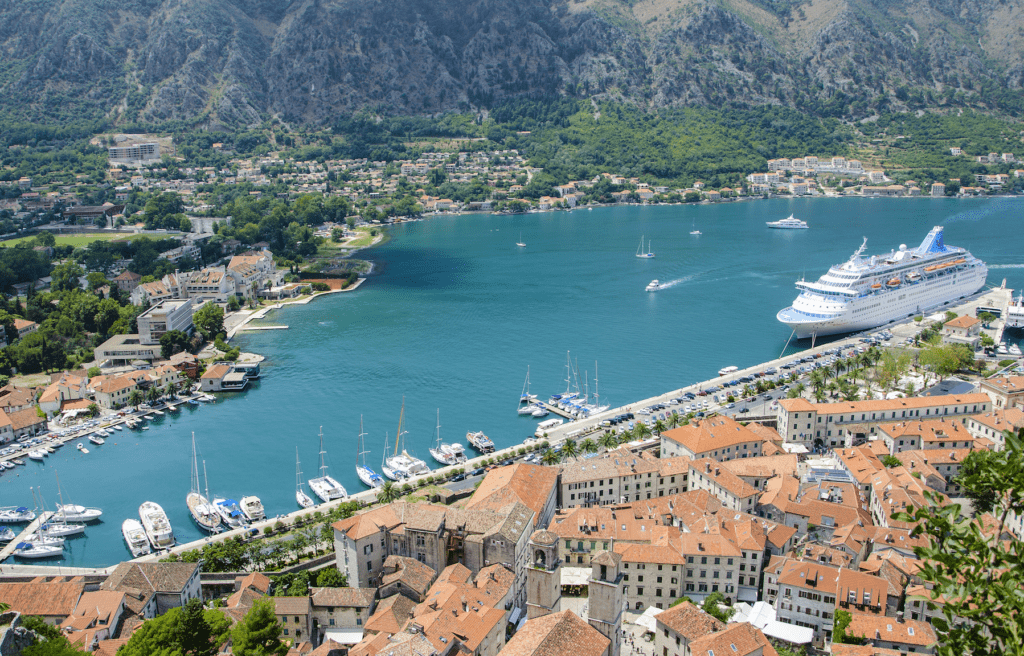 Royal Carribbean and Princess Cruises
I've been on Royal Caribbean five times and Princess just once.  I've often thought about trying some of the other cruise lines, but I've always had such a fantastic experience on Royal Caribbean, that I hesitate.
I didn't NOT have a good time on Princess.  The ship was gorgeous, there were just a few things that could have made our trip better.  I wasn't a huge fan of the food, but there were things that I did enjoy.  I'd like to experience the cruise ship again and possibly on a newer ship.
Other cruise lines I've considered? Carnival, Disney, and Norwegian.
What Type Of Room Should You Book?
This is entirely up to you.  I've stayed in an Interior Room, Interior Room with a Window, Balcony and a Suite.  If I have my choice I will always pick the Balcony because there is NOTHING better than getting your own private balcony while traveling.
On the last cruise we went on, we had an interior room with a window that overlooked the Royal Promenade on a Royal Caribbean ship.  It wasn't that bad, but I still really missed the balcony.  However, we chose to do that room so we could save a bit of money and it worked out just fine.
My best advice about choosing a room on a cruise ship is to think about how much money you want to spend on a room.  The Balcony and Suites are much more expensive than say a room with just a window.  So if you're looking to save money on a cruise, that could be an area for you to save.  Honestly, you probably won't be in your room all that often!
However, if you do have the extra money available, I'd definitely recommend spending the extra and booking a balcony or suite at least once.  It's totally worth it.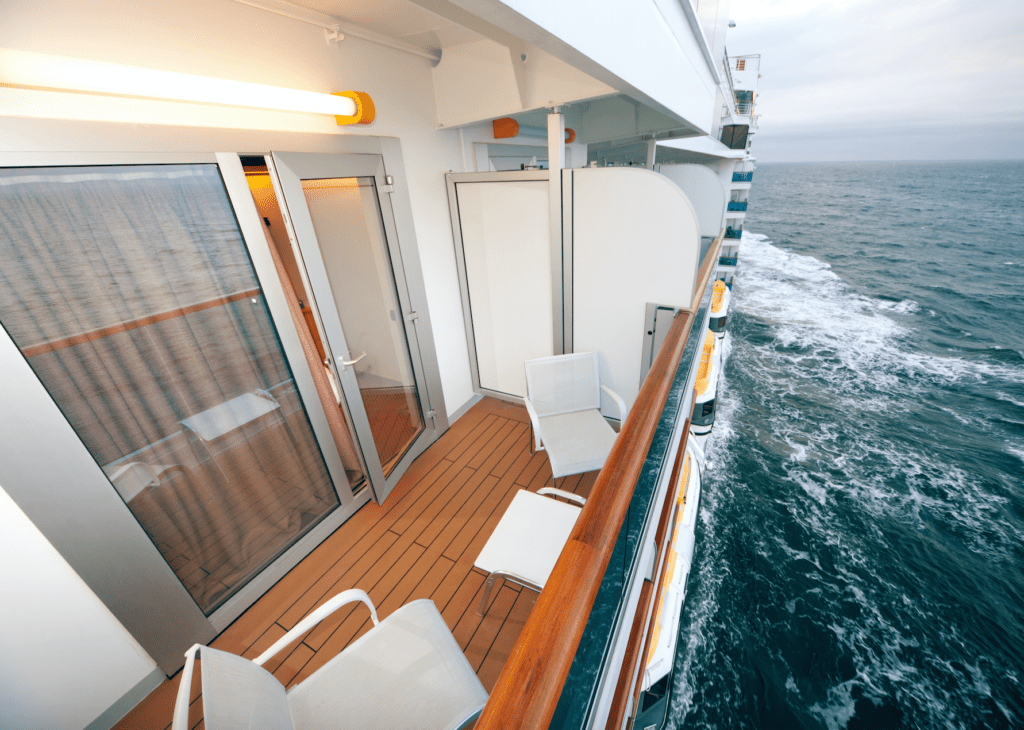 When Is The Best Time To Go On A Cruise?
I've only been to the Caribbean, but I've been in the Spring and I've also been in the Fall.  When we went in the Fall it seemed to rain a lot more.  My advice is to check the weather for the area you are thinking of traveling to.  Also, take in mind things like Hurricane Season (July-November) and plan appropriately!
Do You Feel Claustraphobic On A Cruise Ship?
The only time I have ever felt claustrophobic on a ship was during the muster drill that you must complete before the cruise leaves port.  Other than that, I've never ever felt claustrophobic on a cruise ship.  
A little bit of background information on me; I do not deal well with crowds at all.  I have issues with tight spaces and lots of people.  On the cruise ships that I've been on, I've never felt like I needed to get away because there was such a crowd.  Possibly on the elevators from time to time, but nothing other than that.  
The ships are so big now and so spread out that even with thousands of people on the ship, you never really feel like it's overwhelming.  I say this with all honesty, if I can do it, anyone can pretty much do it!
What Can You Do On A Cruise?
You can do as little or as much as you'd like!  That's the best part of a cruise experience.  Sure there are daily excursions you can book that take you around the area that you are docked at for the day, but you also have this gigantic ship available which is pretty much empty on most days the ship docks.  
There are clubs, ice skating rinks, water activities, rock climbing, putt-putt golf, activities that the ship puts on, places to listen to music such as the bars, playing slots at the casino. There are even quiet spots like the library, restaurants to go enjoy a drink in peace. There are places to look at the stars at night, pools and hot tubs to enjoy.  Bottom line, you can do as little or as much as you'd like to do!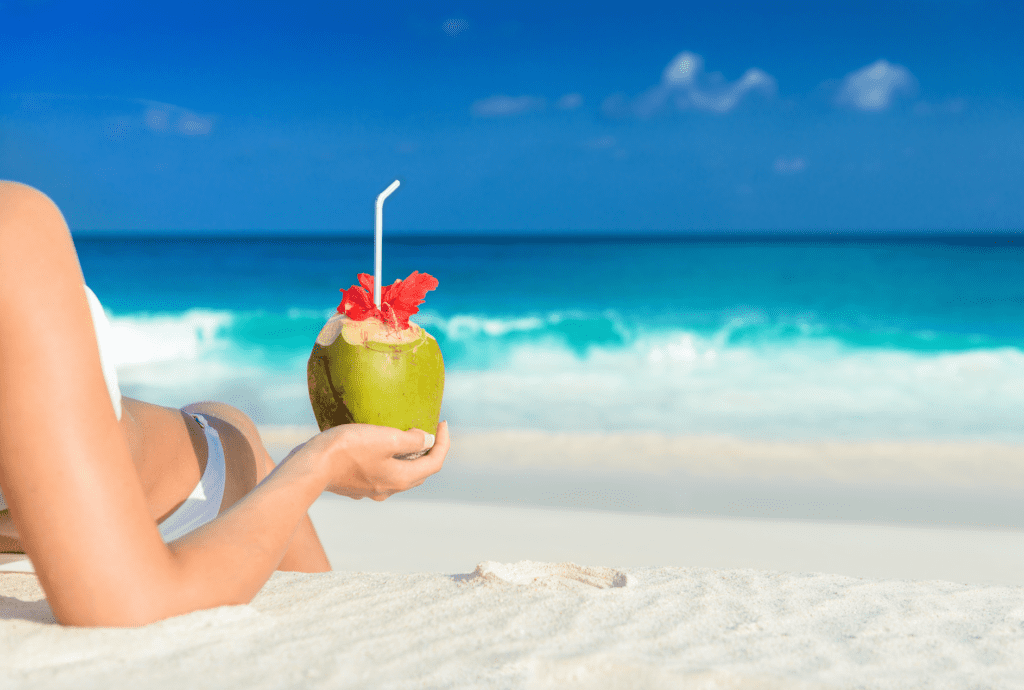 Is The Food On A Cruise Good?
I've had some amazing food experiences on a cruise and some not so great experiences.  I'll be honest and say that on every single Royal Caribbean cruise I've been on, the food has been pretty much perfect.  When I was on the Princess ship, it left me feeling like I wasn't so wowed at times, but that could have just been that one trip.  
The food possibilities on a cruise are endless. Don't think that if you're restricted with food allergies that you can't cruise. That's not true at all! There are a variety of menus available and they are great at working with you for any dietary restrictions.
Room service is always another great option. I used this service ALL THE DANG TIME when cruising.  I like to eat my breakfast on the balcony and watch as we cruise into port.  There was no charge (unless it was late night dining) and this was something I looked forward to every day.
I love the formality of dinners and that the staff really get to know you and what you like and dislike.  If you want two of the options at dinner, they make it happen.  You can go crazy eating food! It's a great opportunity to try a lot of dishes that you might not otherwise experience. 
Another thing to note is that if you aren't into the whole "formal" sit down type meal, there are plenty of other options for you to eat at on the cruise ship.  Don't ever feel like you have to go to the sit-down dinner nightly.  You can always just order room service or hit up one of the other locations on the cruise ship that will be serving dinner.  
What Should I Pack For A Cruise?
Again, a totally personal answer, BUT I can help make some suggestions.  For me, I rarely end up using half of what I brought.  That even includes makeup!  I wear lots of sundresses, skirts and I'm practically in my bathing suit most of the time when I'm in the Caribbean.  
Take clothes that can be worn numerous times with various outfits.  Same with shoes.  I'd suggest checking the weather for the cruise that you will be on.  Obviously, if you are going to Alaska, you won't be needing lots of swimsuit cover-ups.  Also, know what you'll be doing on the cruise. What excursions do you plan on doing? Do they require special clothing or shoes?
Also, know if you have Formal nights on the cruise and if you'll be attending the dinners that night. They are a little bit more dressed up than the regular dining room for those nights. Although, I've seen people not so dressed up also.
For dinners, if I do eat in the main dining area, I normally wear a nice skirt or dress for dinner. They do encourage that. However, I'll change afterward and probably have on something a little bit more casual because dresses aren't always the best idea on a cruise if you're going outside at night, ha! That wind is very intense!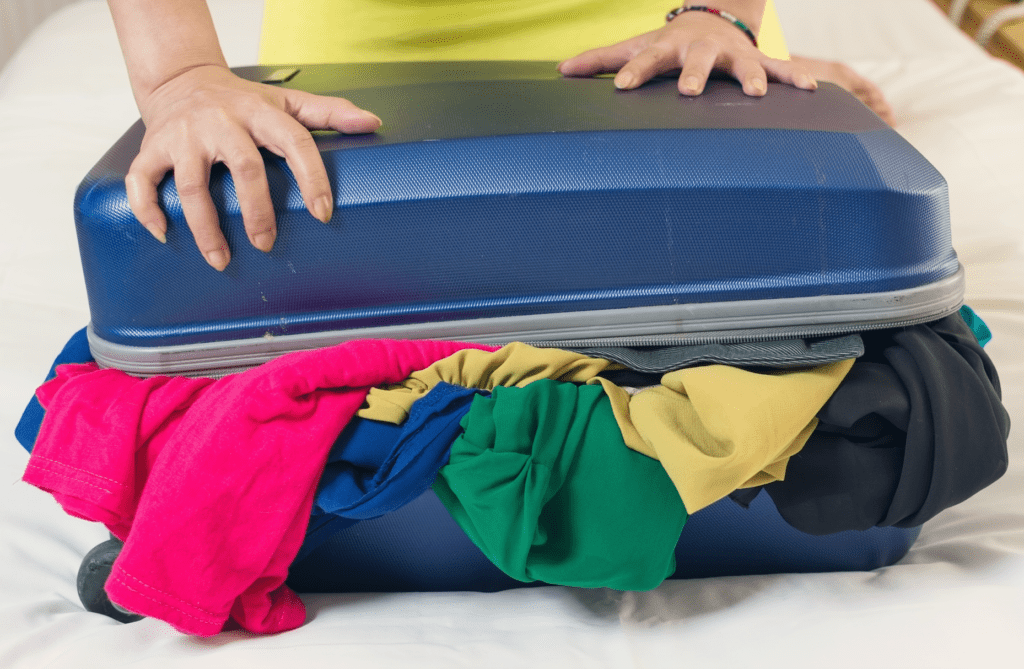 So look into what you're going to be doing on your cruise.  Know the weather where you are going and keep that in mind when you are packing.
As far as the extras go, here are some items I'd suggest:
A good backpack or nicely sized purse to take with you for excursions (Holds camera, etc) JUST BE CAREFUL WITH IT and DON'T LOSE IT!
Sunscreen and Aloe (You don't want to have pay what they'll charge you when you're on the beach)
Camera and Chargers
Any medicine that you might need (Aspirin, Sea Sickness medicine, etc) also things like bandaids, etc
Keep your toiletries to a minimum.  You really don't have that much space in your room
A towel if you are picky about the towels for the pools (they always provide you with towels in the pool area)
Book, iPad, Laptop (There is normally an "internet cafe" on the ship that you can use if you don't bring your own computer) Also, wifi will cost you!
Your Passport and copies of it just in case! I've always been told to make a copy of your passport and keep it with you at all times! Lock up your passport!
MONEY! We once made the mistake of not having enough cash and it was horrible (long story) don't bring thousands, but enough to be comfortable
Comfortable shoes (You won't believe the amount of walking you'll be doing on your cruise. Trust me on this)
Hand Sanitizer
Always remember jacket, umbrellas, ponchos (depending on where you're going) We've used all of those before!!
My husband had the unfortunate experience of having Delta lose his luggage and he didn't get it back until we were home from our 7-day cruise.  We had to use up all of the available cash for taxis (they were expensive because of where we were) and we had to shop in Puerto Rico.  Things could have been worse, say if it was me and not him, but ever since then we've always packed a change of clothes and other items (emergency items) we would need just in case.  We haven't had any lost luggage horror stories lately, but that's one we will never forget.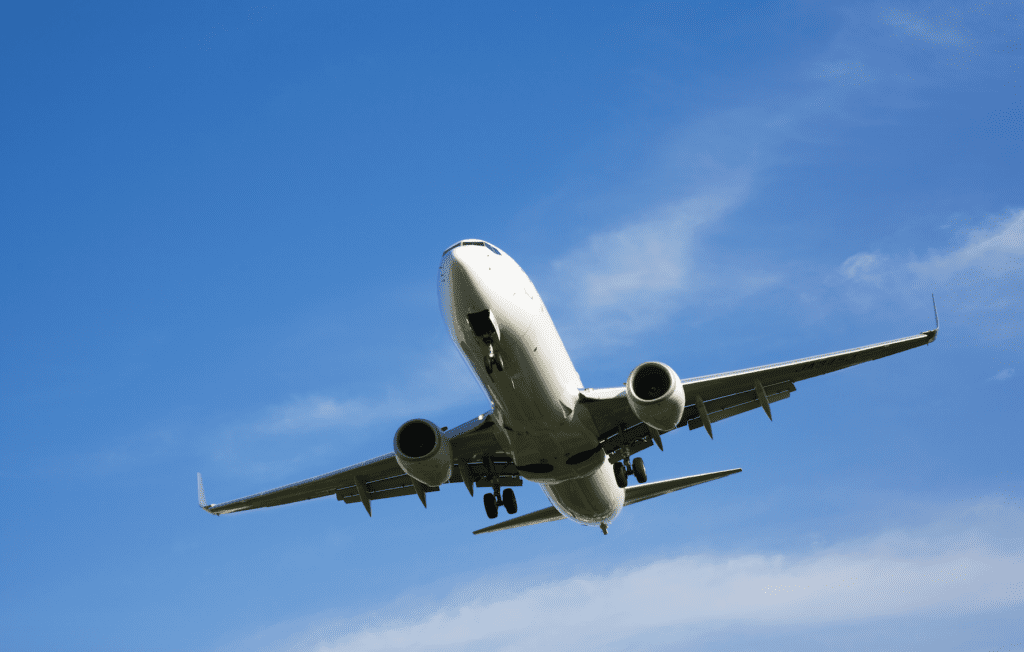 Should I Arrive Early For My Cruise?
My answer is always yes.  We've only arrived the day of the cruise leaving once and that was because it was in Florida and the cruise wasn't leaving until later that day.  We still got an early morning flight and were on the cruise ship by the time it said on our paperwork (time we could board).  
Otherwise, we've always felt it necessary to arrive the day before because you just never know what could happen with flights, etc.  Plus, it's a great way to start your vacation!  Pay attention to your boarding information and see what time they will allow you to board the ship.  I would never arrive the day of leaving port with only an hour to spare or something because again, you never know!
Also, there are actual cruises where you can plan excursions before and after your actual cruise starts! I'd look into this if you are interested!  I know when we looked at an Alaskan cruise, this was available!
Do I Need To Book My Airfare and Hotel With The Cruise Line?
We did it once and ever since then we've always done it ourselves.  It seemed like the cost, at times, was a lot higher than if we just did it ourselves.  There are advantages to booking with the cruise though.  They will be responsible if anything happens to you (flight delays, etc) and you won't have the fear of figuring out how to get to the cruise, even if that means to another port.  So it all depends on price, convenience and what you want to take care of yourself.  We've never had any issues and again, that's another reason why we always get there a day earlier, just in case.
---
Have you ever been on a cruise? What was your experience and what cruise line did you travel on?