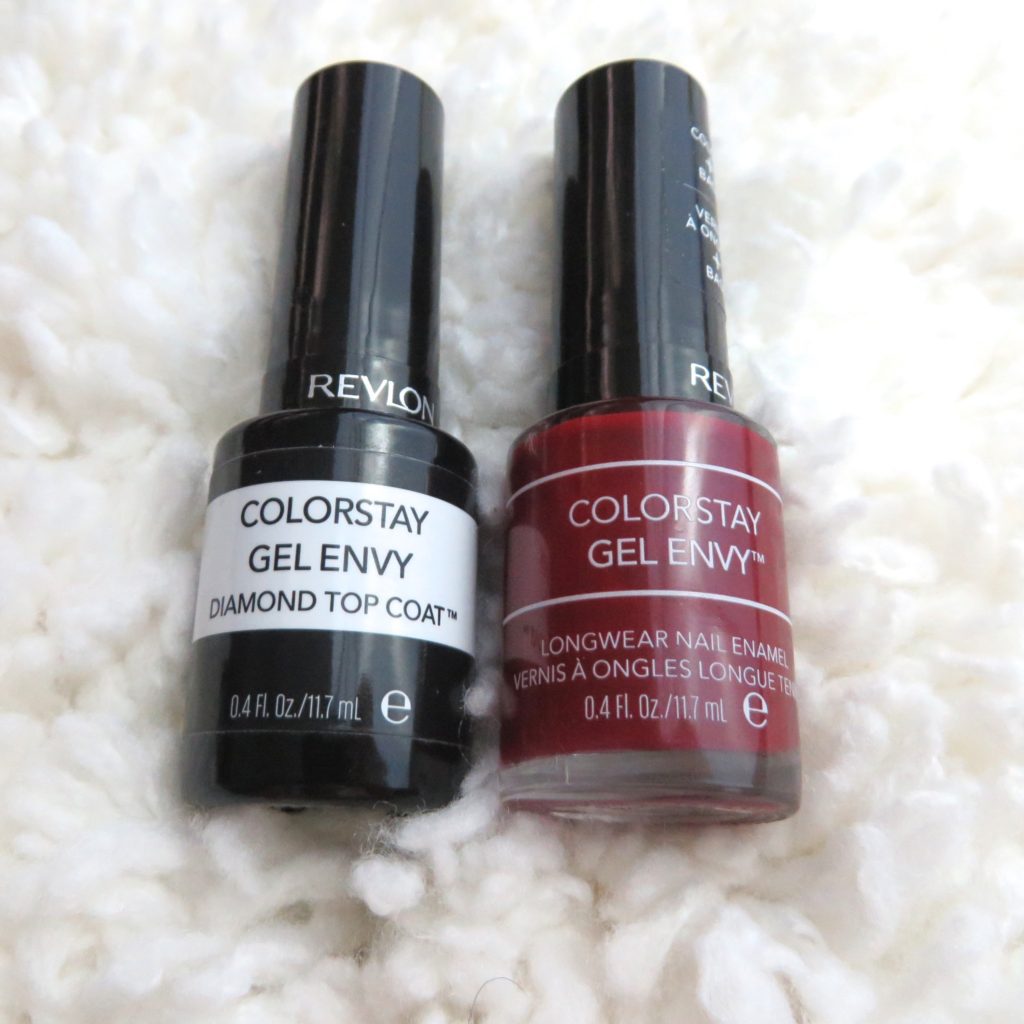 Revlon Colorstay Gel Envy
Everyone seems to have a "gel" polish out there. I'm talking about the no UV Light required type gel polishes.  I've tried some that are pretty good and other's just don't impress me.  The quest continues to find a good, long-lasting drugstore version that doesn't require a light and that offers a good variety of colors. Truth is, even if I did find one that I liked, I'd still be trying all of the new ones that come out.  #BeautyBloggerProblems 
Let's say hello to the Revlon Colorstay Gel Envy. It's a two-step system that features a polish and a top coat. Each retail for $5.00 (and under)-so the duo was right around $10.00.  I chose the color Queen Of Hearts because I felt like it was a nice Fall nail color.  It's a deep Berry/Merlot type red.  The application itself was easy.  I thought the polish was a little thick, but nothing too bad or hard to apply.  I finished it off with the top coat and noticed it gave a great shine to the nails.  Drying time was pretty typical, just be careful and try to not do anything with your hands and nails for a bit after you apply the top coat.
Overall verdict? So far not too bad! I'm starting to notice little bit of chipping on my tips, but other than that the color is still gorgeous and very shiny! Does this give the same amount of wear time that a traditional (light required) gel manicure offers? No, but for those of you who change your polish often and don't mind doing it yourself; this is a great option! If you're looking at this from an "I need this to last a long time" then I'd probably say that you might be a bit unhappy with this product.  It's more-than-likely not going to last as long as a traditional gel polish would, BUT I'd still suggest giving  this a try.
Post contains affiliate links.  All thoughts and opinions are my own.  Product was purchased by Simply Stine.