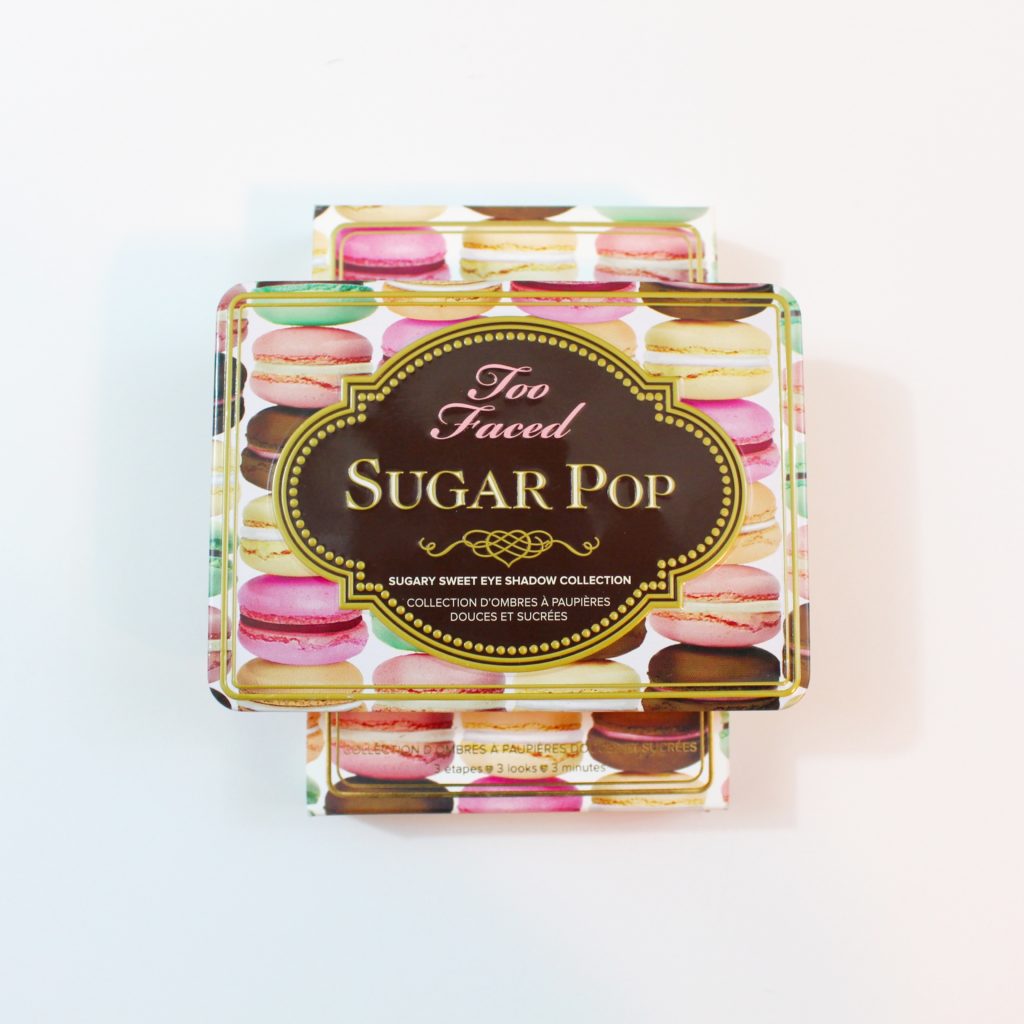 I've been on a roll lately talking about some of the new eyeshadow palettes that have been launched.  Today's review is all about the Too Faced Sugar Pop Eye Palette.  It's colorful and has packaging that will grab just about everyone's attention.  Who doesn't love cute Macarons?!? I've used it and I've got some opinions. Let's talk about it..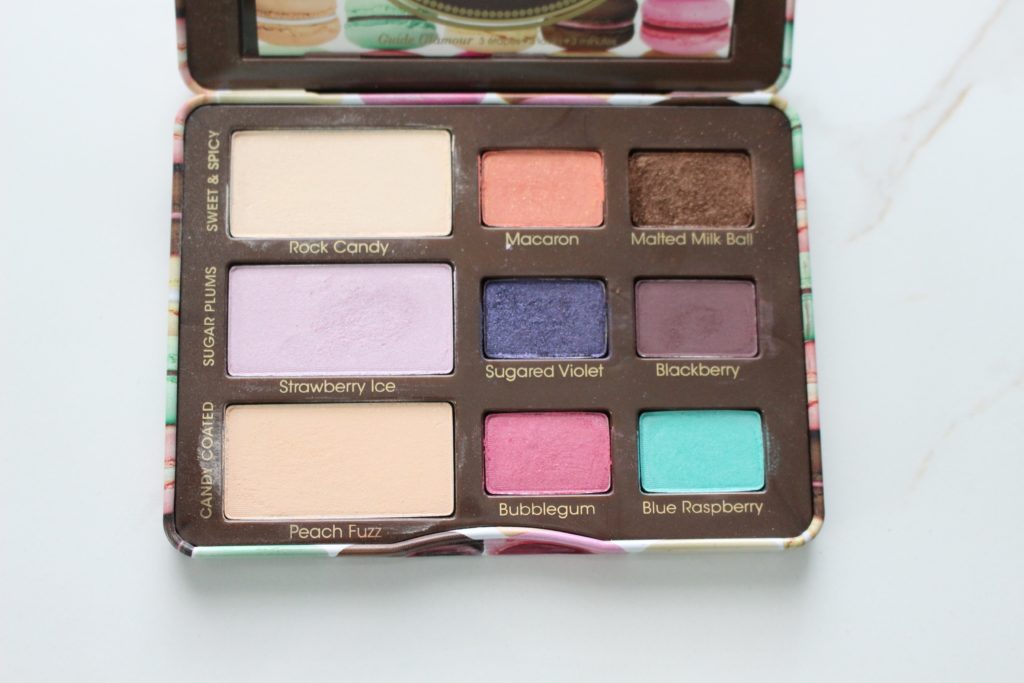 I used this before I photographed this palette! Major Oops!! You can still see the colors clearly.  The main colors to the left (the larger shades) are what I would consider the base colors.  They are super light on me. You'll see when I swatched them that they barely show up on my skin tone. They do a nice job of evening out the discoloration on my lids though.  I don't love these as a highlight under the b row, unfortunately.  Probably the only one I'd use would be the Rock Candy Shade.  I love the selection of colors that they chose! I mean, this is a gorgeous palette for some fun Summer looks!  If you want something colorful and fun, this is a great palette for that!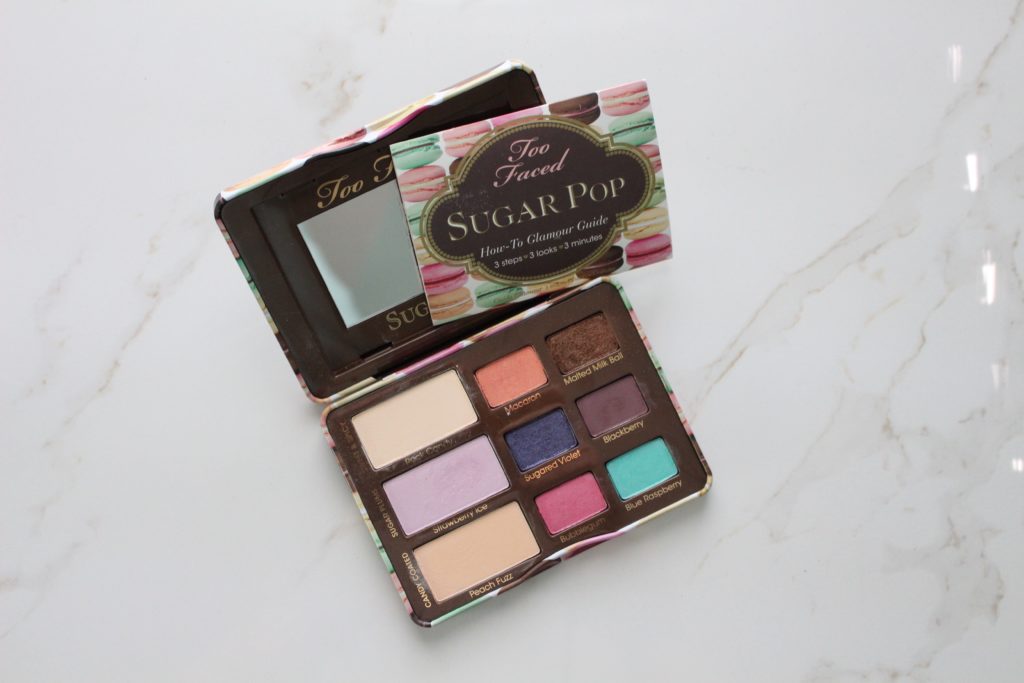 The palette does come with an instructional booklet that will show you some looks to duplicate.  I like that they included these, as it's great to have some direction if needed.  Behind the instructional booklet is a mirror.  I'll talk about the packaging below, but I do like the addition of a mirror. Especially if I'm traveling with this palette.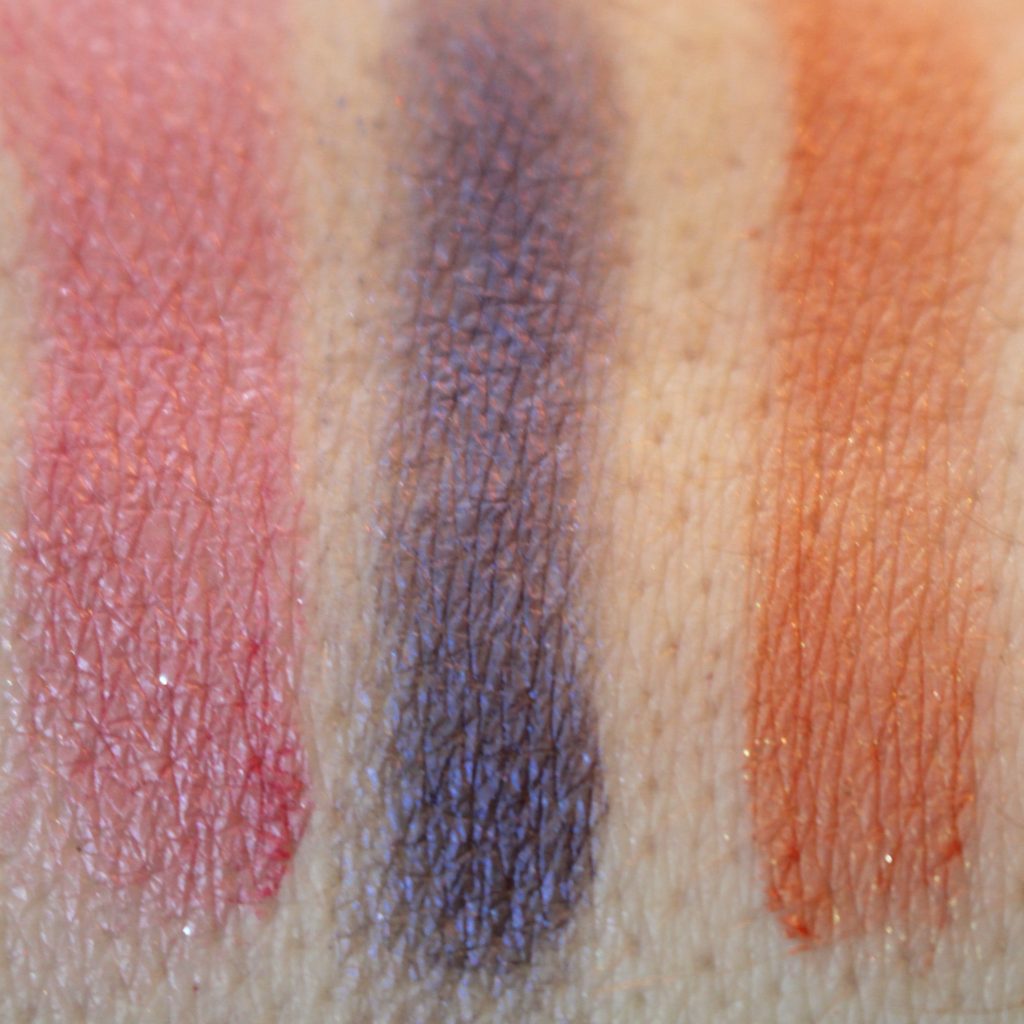 What's my favorite color?
Hmm. That I don't really know! I like the bronze shade, Malted Milk Ball, but it is also extremely powdery.  When I applied this color, when blending, the color went all over the area around my eyes.  So just be careful when applying this shade! I also really, really love the Macaron shade. It looks so bright and bold, but it's a really nice color to add to my eyes to give a slight pop of color.
How's the pigmentation?
I think these are pigmented pretty decently, but not all colors are great.  I had issues with the Blue Raspberry shade showing up even, and also the Blackberry.  I eventually got them applied, but it took a bit of blending to get a nice look! I also felt the color, Strawberry Ice applied a little more powdery than I liked.
About that tin packaging….
It's not the sturdiest that's for sure. It's just a tin (?!?) package that does close magnetically, but it is not the sturdiest.  If you were to drop this, I don't know how the colors would survive.
How much does this cost?
$36.00 for 9 eyeshadows.
Where can I get the palette?
Ulta, Sephora and TooFaced.com.
Should I buy it?
I go back and forth about this palette.  I LOVE the colors that they included, BUT some of them aren't as pigmented as I'd like and there is a considerable amount of fall out from some of the shadows.  I'd seriously suggest an eye primer for sure when using this palette.  Now, if you're patient when applying makeup and have time to get all of the colors blended really nicely, then I think you'd be ok.  Just remember that there is a considerable amount of fall out with some of these shadows and the packaging is a little questionable when it comes to how sturdy it would be. I'd give this a 7, if I had to rate it between 1-10.  I love the colors and all, but I couldn't give it a 10  due to the not-so-sturdy packaging, that makes it hard for me to travel with AND the colors are a little bit on the powdery side for me.  Can you create some amazing, beautiful looks with this palette? ABSOLUTELY!!!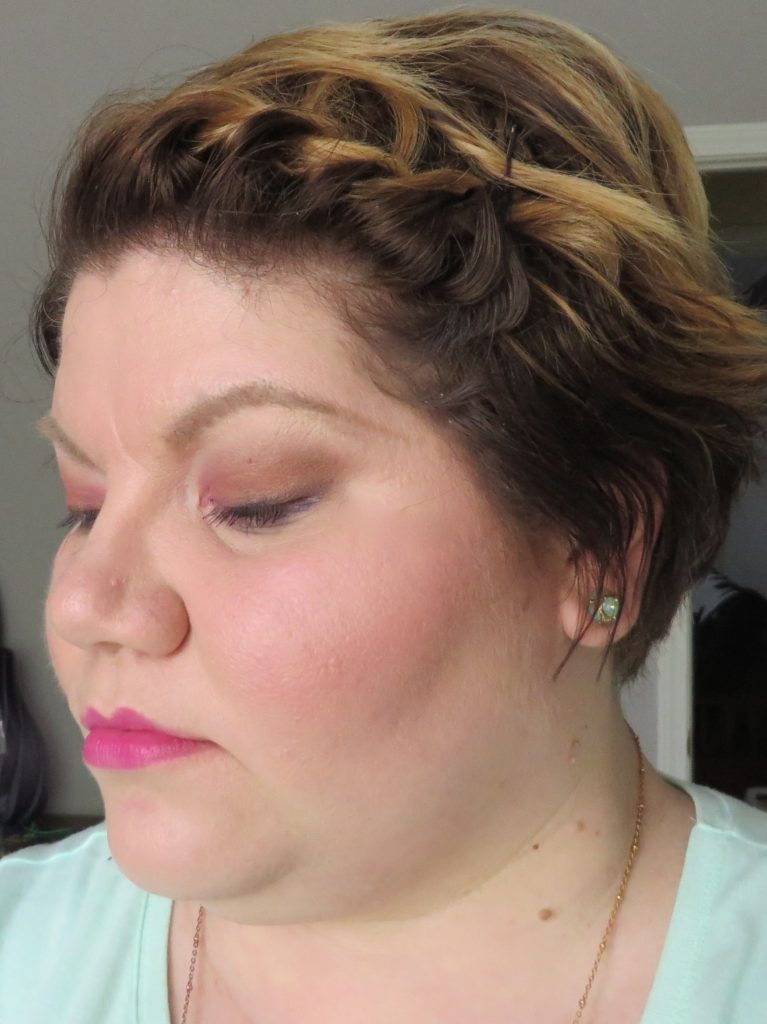 Affiliate Links Included