The good people at Moroccanoil have just introduced a new scent to their body care line of products. If you love rose scented products, get excited because the new fragrance, Fleur De Rose is everything you'd hoped it would be. I picked up the Morocaanoil Fleur De Rose Body Buff Rose Petal Exfoliant and the Fleur De Rose Cleansing Bar and I thought we'd talk about them today.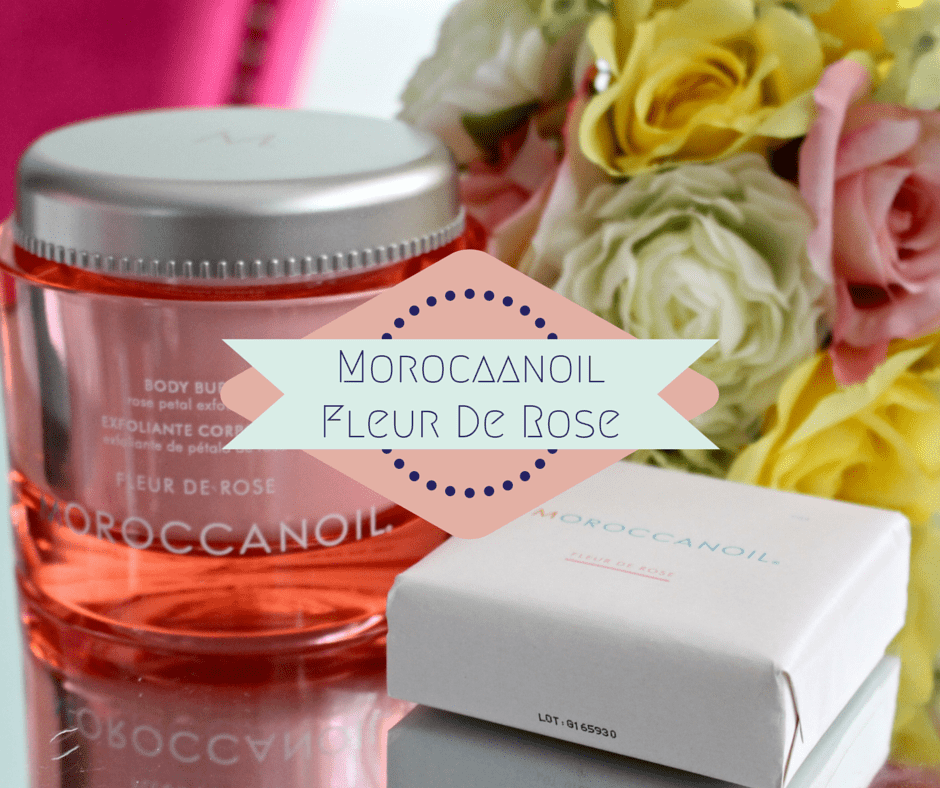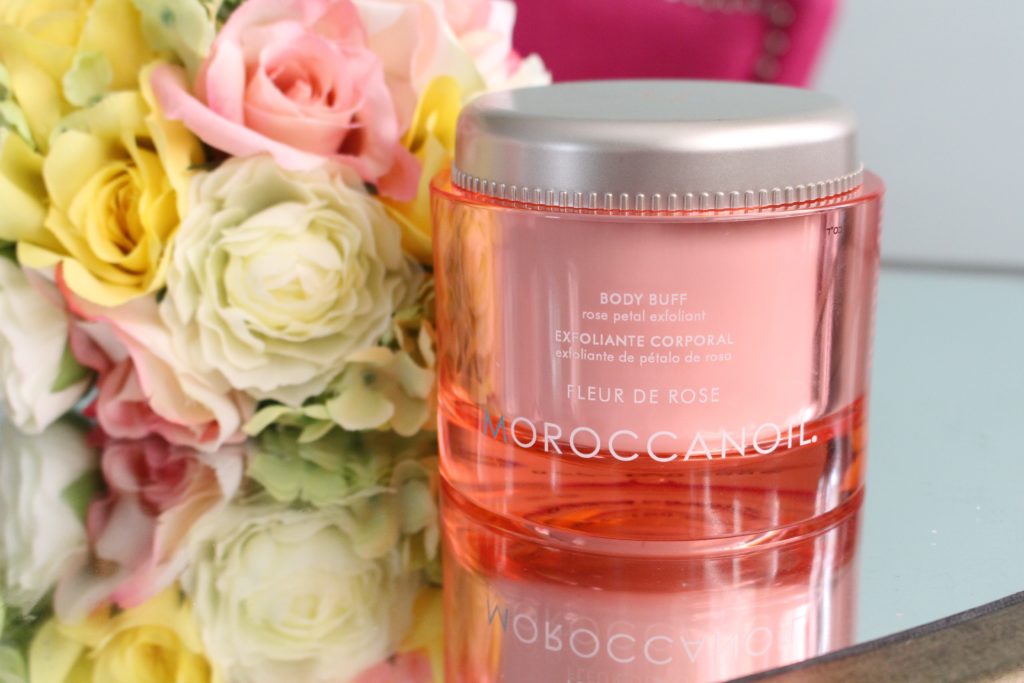 The Morocaanoil Fleur De Rose Body Buff ($52) is a very delicate scrub that smells heavenly and leaves your skin super soft. You can use this product two ways. If you're wanting a more gentle experience, use this when the skin is wet and the product will turn into more of a milky paste. If you are wanting a more aggressive exfoliating treatment, use this on dry skin by rubbing this in circular movements on the skin and rinse. Both ways will give you a hydrating, exfolatiing treatment.
The Body Buff contains Argan Oil that has been blended with Grape Seed, Avocado and Almond Oils. This combination of ingredients will leave your skin feeling soft and moisturized and smelling amazing. Trust me on this!
A lot of people aren't fans of rose scented products and I get it. They have that, and I mean this in the nicest way possible, "old-granny" scent going for them. The Morocaanoil Fleur De Rose line of products is what we want a rose product to smell like. It's fresh, chic and it's a scent that makes me feel ultra feminine. So don't have that fear that this is another one of those artificial fragranced products because it's nothing at all like that. In fact, you can see the actual rose petals in the Body Buff.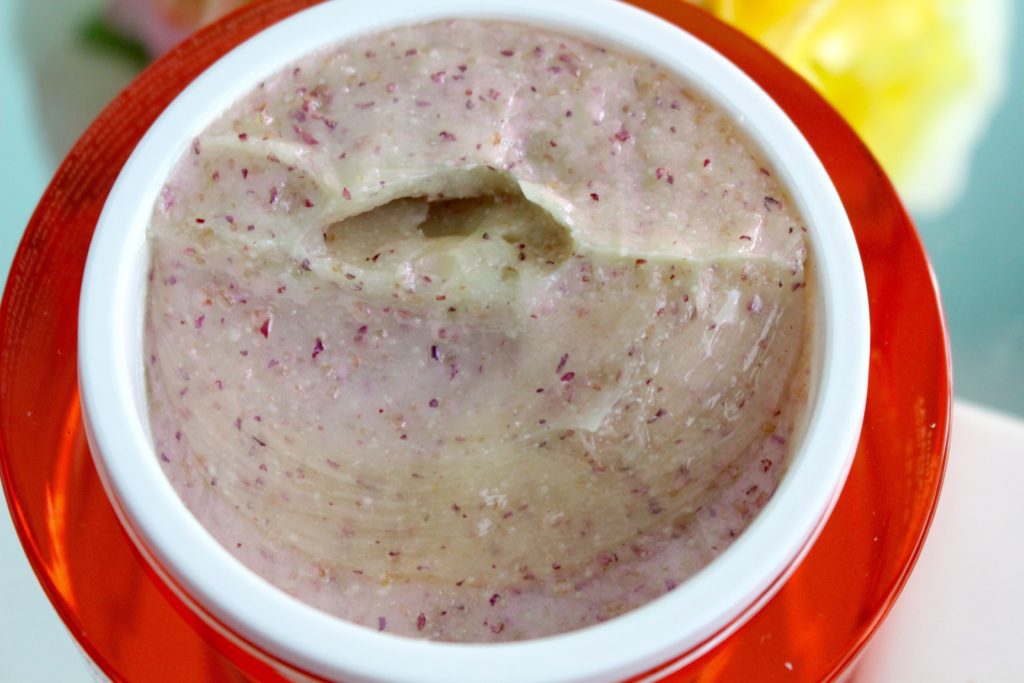 The Morocaanoil Cleansing Bar ($12) in Fleur De Rose features Argan Oil and Shea Butter to give the most luxurious cleansing experience that you've had in a while. It also features the Fleur De Rose scent, which is delicate enough to use over the entire body without worrying that the fragrance will be overpowering. It's soft and delicate, which is perfect for this time of year. I'm not normally a fan of "bar soap" but this one is a little bit different and again, it makes me feel soft, cleansed and left with a lovely fragrance. What's not to love about that?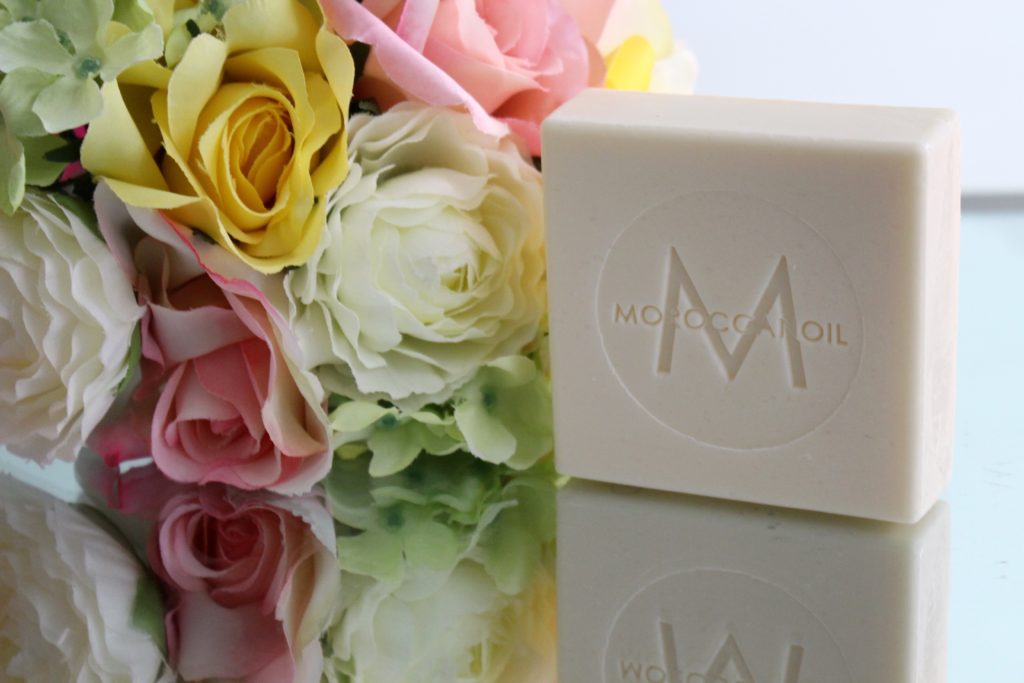 The Morocaanoil Fleur De Rose product line also includes a Body Butter ($56), Body Souffle ($56) and Hand Cream ($24). Obviously this is a higher priced product line, but you get what you pay for. I wish I would have tried the body products from Morocaanoil a long time ago. I'm not really sure why I didn't to be honest. I had already fallen in love with their hair products, but now their body products are leaving me just as happy.