It's a cold day in Atlanta and with cold weather brings dry skin.  Perfect timing that I just got my Perlier Imperial Honey Body Butter from iFabbo to review.  I'm a big fan of thick, rich body butters and after reading about the Body Butter, I was excited to give this product a try.
This isn't your typical Body Butter.  It's made with honey from Black Bees, which are very rare. Not powdered honey, pure 100% Certified Organic Honey.  It also has Royal Jelly, which makes this a very rich and very nourishing body butter for the skin. It's a very hydrating formula, but doesn't leave your skin feeling greasy at all.  It feels like a very expensive, luxurious beauty product. I love the way it feels on my skin. It leaves my skin feeling soft, silky and just overall fantastic.
I don't however, love the scent.  It's just not for me.  It contains notes of Honey and Oriental Woods.  I'm pretty sure that Clove might be an ingredient in this product.  It's too strong of a scent for me.  That doesn't mean I won't use the product, but once I apply the body butter, the scent does last quite a while and I'm reminded why I don't love it. If you aren't a fan of strong scents, I'd be cautious of this product.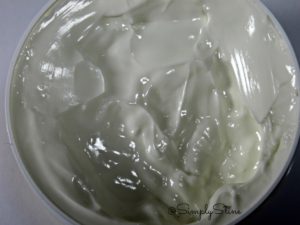 As far as the packaging, I'm a huge fan of a crown! However, the packaging on this product somewhat fell short for me for being $40.00.  It was a plain white, plastic tub with a plastic gold lid.  Packaging isn't always everything, but I'd like to see something a little bit nicer. I don't know, something about the packaging just didn't impress me.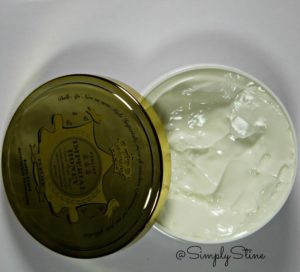 Overall thoughts on the product are that it's a very premium, high-end body butter that feels fabulous on my skin.  It's hydrating, thick, creamy and rich, but non-greasy all at the same time. It's a very nice Body Butter, but the price is a little bit high to me and the scent isn't my favorite.  Even though I don't like the scent, I still love the actual formula of the body butter and plan to continue to use it.
If you are interested in purchasing this product, I have good news! You can save $5.00 using the code iFabbo5, when purchasing it. If you'd like to purchase this product, it is available for sale on HSN and retails for $40.00.  You can purchase it by clicking this link.
This post contains a sample that was provided to me to review.  All thoughts and opinions are my own.