I'm sharing some of my picks for my November Beauty Favorites! Did you have anything that you used that you were loving this month?  Let me know in the comments below! I always love seeing what everyone else is using and loving! Now let's get to my favorites!
Now let's get to my favorites!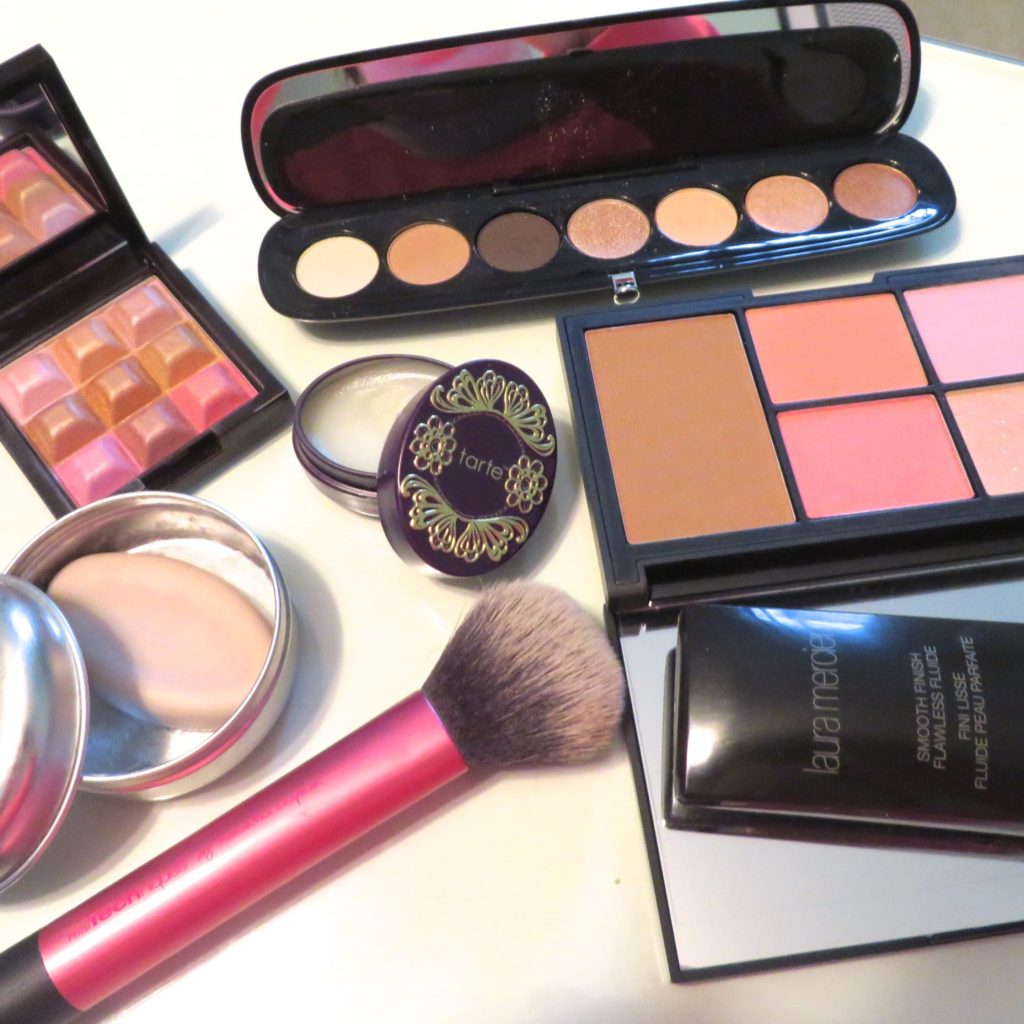 November Beauty Favorites
1. Laura Mercier Smooth Finish Flawless Foundation ($48.00) I wear shade Creme
I just did a review of this foundation on the blog and I'm LOVING it!  It's such a fantastic foundation for those of you who want a foundation that doesn't feel like you're wearing foundation, but one that gives you a really nice coverage.  It's not heavy on my skin and it lasts a nice amount of time.  I just have been in love with it lately and it's all that I've been using.  Shake Shake this foundation and just one drop will cover so much of my face!  Go get this asap if you've been curious about it!
2. Mark Touch & Glow ($16.00)
I am obsessed with Jamie Greenberg's YouTube Channel.  She is this completely down to earth makeup artist who is insanely talented.  She uses the Mark Touch & Glow a lot and I always thought to myself that I needed to order it, but I always forgot.  One day, I saw it on Instagram and I made myself order it then so I didn't forget.  Thank goodness I finally ordered this baby.  It's the softest, most beautiful product!  Like cubes of glowy goodness!  I love it!  I like to use this on my cheeks and my eyes. Plus, I love that I can swirl the cubes together or I can use the colors individually.  So if you're looking for something a little different to add to your makeup collection-this is it!  It's going to be PERFECT for the Holiday parties and Christmas pictures!!
3. Tarte Maracuja Lip Exfoliant ($16.00)
A fellow Atlanta Beauty Blogger and Makeup Artist behind JennySue Makeup recently talked about the Tarte Maracuja Lip Exfoliant on her blog and I remembered to pick one up in my most recent trip to Sephora.  My lips have been dry, cracked and just plain gross lately.  She said that this was a great lip treatment, so I figured I'd try it out.  She was so right!  It's a great exfoliant, but my lips also feel so hydrated after using this.  I'm loving it!  It comes in a cute little tim and a little bit of this product goes a long way!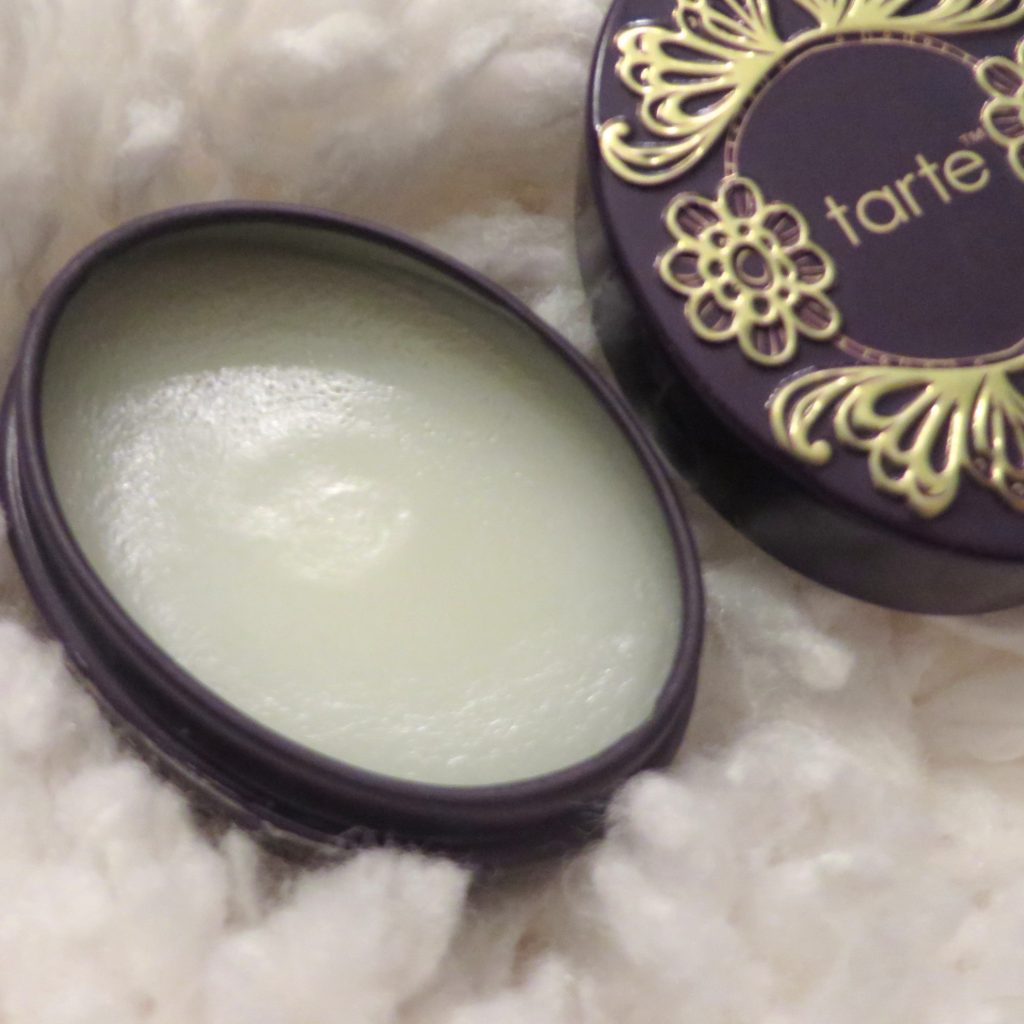 4. LUSH Full of Grace Serum Bar ($14.95)
I also talked about this LUSH goodie on the blog recently.  It's been a great addition to my skincare.  I apply it on my skin right after cleansing and toning and it's made my skin feel so much more hydrated and soothed lately.  Plus, it smells so good!  Really, like they need to make a candle of that scent! It's a serum bar that I keep in a small LUSH tin and I take it and rub it between my hands and apply it to my face.  It's simple, easy and works!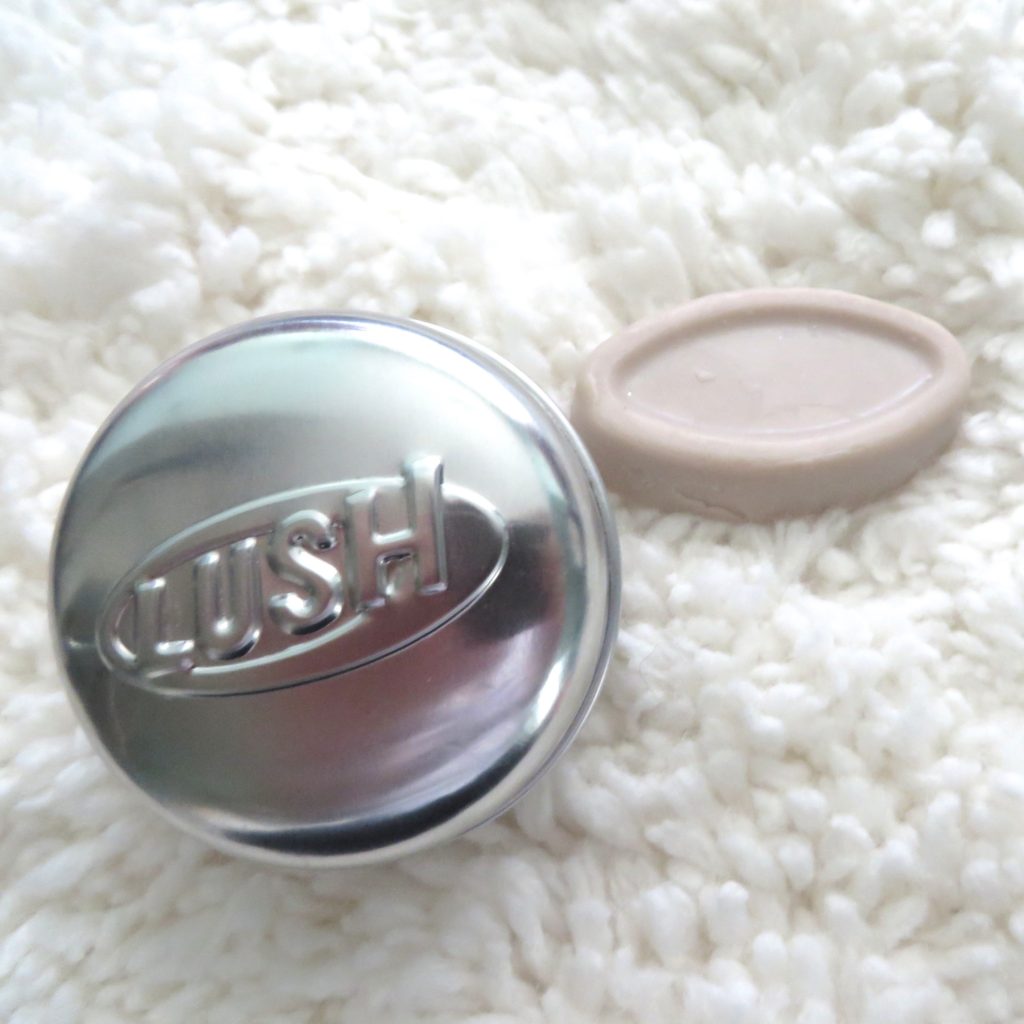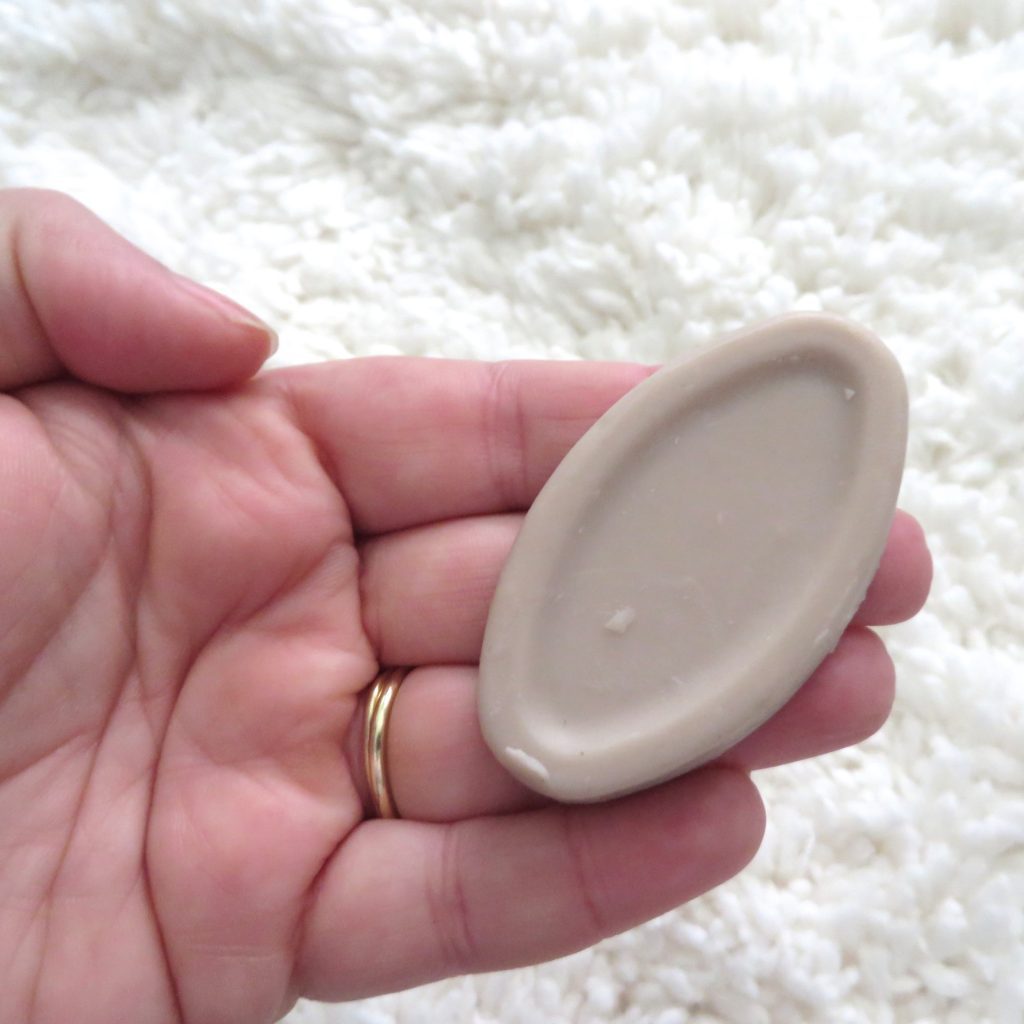 5. Marc Jacobs Style Eye-Con No.7 The Lolita ($59.00)
This was a complete splurge item for me! I ordered this during the VIB sale at Sephora. I had seen it so many times in the store, but that high price tag kept holding me back each time.  I finally bit the bullet and ordered it.   It's gorgeous and fancy and everything I was hoping for.  Now, I do have some negatives if I'm being honest.  #1- It's got a lot of fallout on some of the colors. One of the colors is a very shimmery/sparkly color that will go everywhere.  Just FYI!  #2-I have to wear a primer that allows for shimmer,etc in order for me to really get the full effect of the color.  Would I purchase this again? YES! It's a fantastic nude-ish palette that gives me some amazing looks.  (You can see the fallout in the pictures below)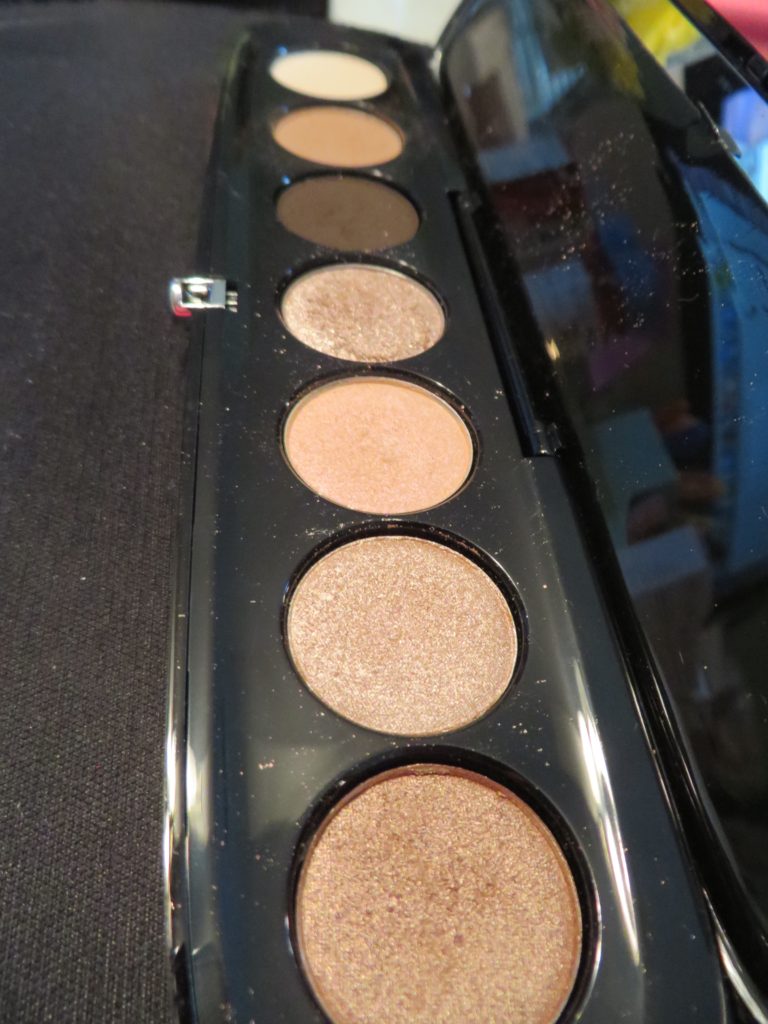 6. NARS Virtual Domination Cheek Palette ($65.00)
NARS sure knows how to wow a girl.  This cheek palette is a great collection of a Highlighting Powder, Blushes and a Bronzing Powder. It's a rather heavy package, but it seems so sturdy and durable, maybe enough enough for traveling.  I love the colors that they selected in this palette and I have never splurged on the cheek palettes that they have released before.  Not because I haven't wanted to, but because they are pricey.  But honestly, if I were to go and pay individual prices on each of these colors-I'd be spending way more money than what I paid for this palette.  So during the VIB Sale, I treated myself and I haven't looked back since!
7.  Real Techniques Multi-Task Brush (Part of the Kit Travel Essentials)  ($18.00)
I got this brush set a couple of years back and it was the first time I had tried anything by Real Techniques before.  I wasn't expecting a lot, but they actually up really wowing me.  I probably consider myself quite the makeup brush snob and these brushes are high-quality and do their job so nicely!  I now own several Real Technique Brushes and consider them some of my favorites!  The Travel Essentials Kit that I purchased contained the Multi-Task Brush.  I use it for foundation, setting powders, bronzers, blush.  You name it and I've probably used it for that.  I really have been loving this brush for my foundation again recently.  I go back and forth from using a sponge, but for certain foundations (Such as the Laura Mercier I mentioned above) I like to use a nice, soft and fluffy brush to blend it in.  This brush is exactly that.  Nicely packed, but still soft and very fluffy.  It buffs the foundation really nicely into the skin and gives me a rather airbrush-like look.
My November Favorites were some really good ones! I don't mind splurging on items if they are worth the money and I know that several of these were splurge items.  It's the Holiday's after all and I know that several of you are looking for some gift suggestions or need items to purchase for others and any of these mentioned above would be fantastic!

Affiliate Links included.  All thoughts and opinions are my own.