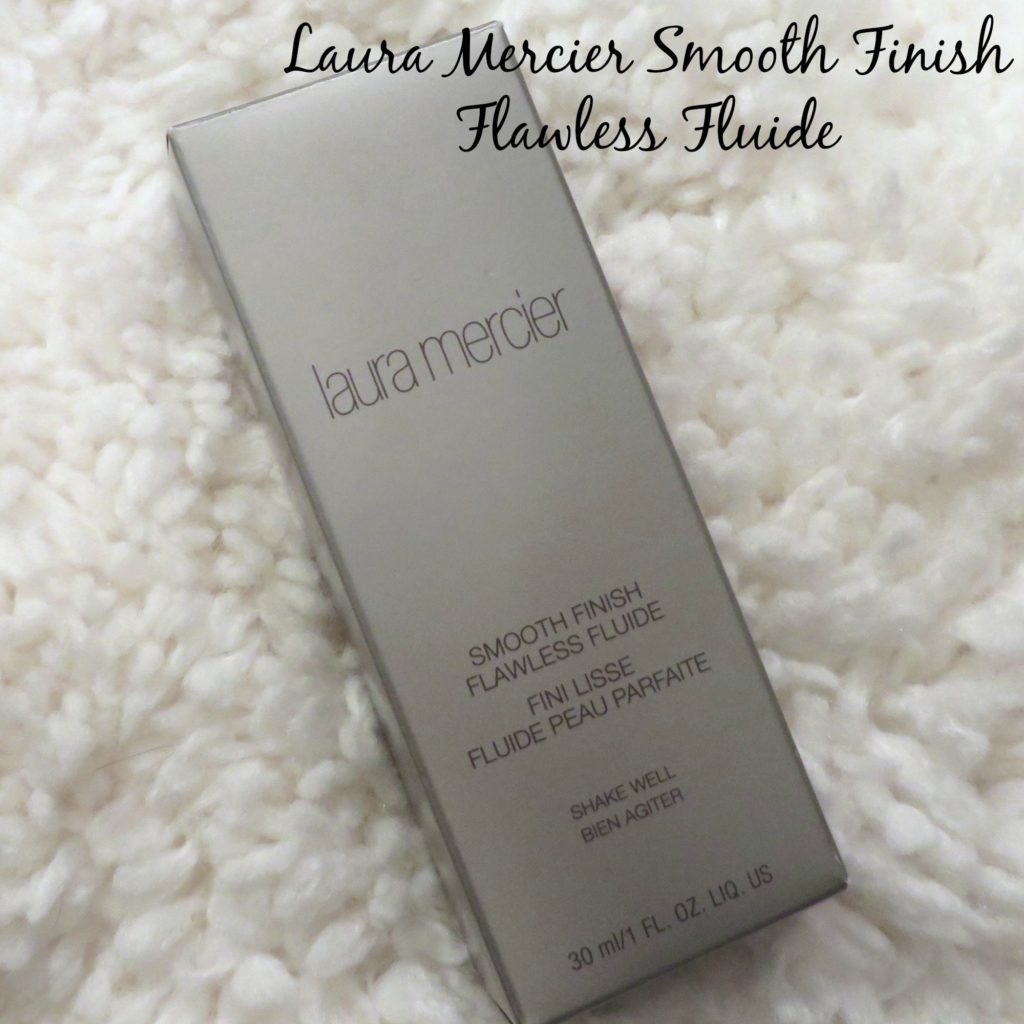 If you've been searching for a new go-to foundation, I've got good news for you!  I struggle with foundations.  I'll love the coverage, but I'll hate how they wear on my skin.  I also have issues with color matching.  I'm fair, but I have a hard time finding the perfect shade that covers my skin and looks natural.  Let me introduce you to the Laura Mercier Smooth Finish Flawless Foundation. I posted it recently when I shared my haul with you guys and I've been using it and loving it!
The Laura Mercier Smooth Finish Flawless Foundation comes in 24 shades.  So don't worry about there not being a correct color match for you.  It did take some swatching and a visit to a store, but I found the perfect match for me (Creme) very easily.  This isn't like your typical foundation.  It's actually a bi-phase foundation.  It's a two-part formula that provides the most beautiful and lightweight coverage.  Pigments are at the bottom of the package and reflective waters (What they call the Hydro-Brilliant Technology) float to the top. In order to use this foundation, you need to shake this foundation for at least ten seconds before each use, to make sure that the pigments are blended with the water.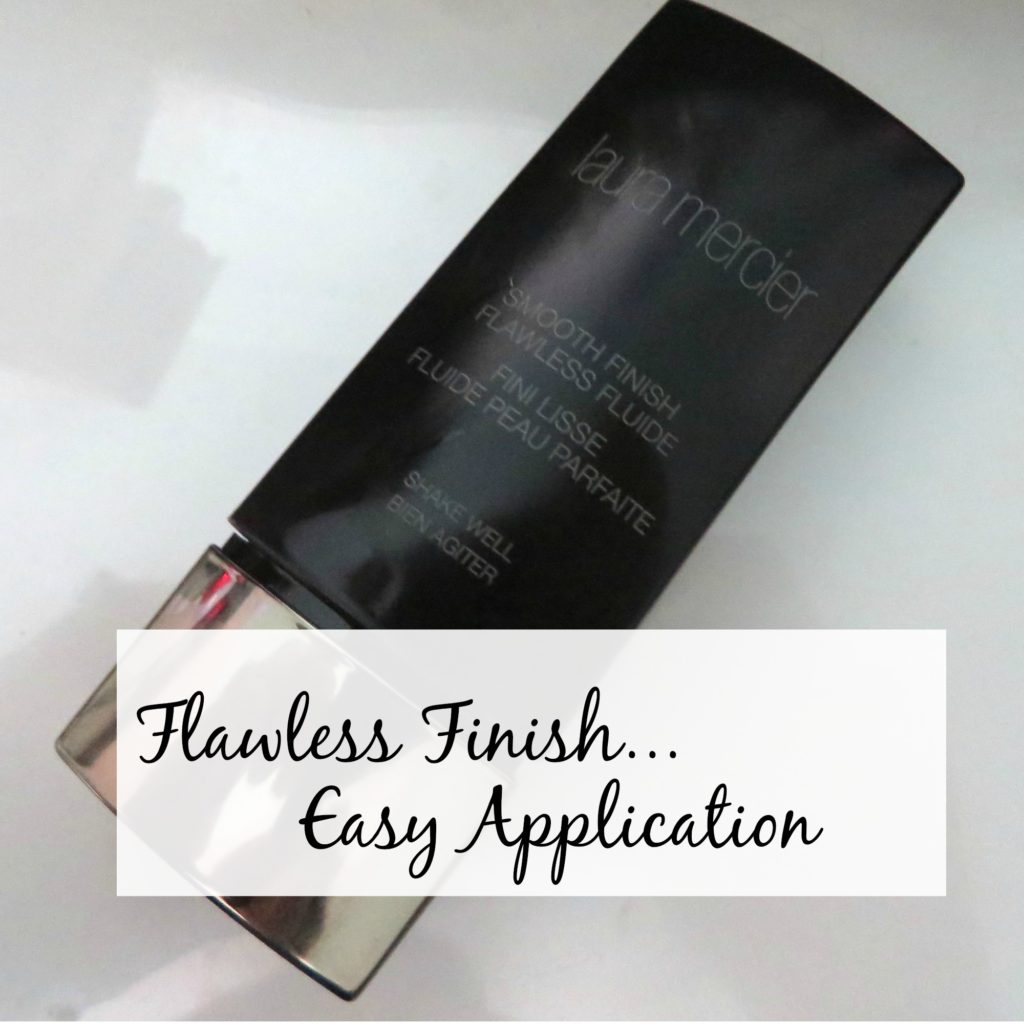 I've found that I like to either use my fingers to apply it or use a nice fluffy brush like the Real Techniques Expert Face Brush.  This brush and this foundation combined have made my face look so flawless and natural lately.  I've gotten so many compliments on my skin and this is the reason why!  I also love this foundation because it doesn't feel like I'm wearing anything on my face, but the coverage is a nice medium to full coverage.  It's not heavy and it covers up all my redness and imperfections perfectly!
Before With No Makeup (and crazy hair, ha) :
This is one drop of makeup! I just apply it quickly all over my face and will blend in with a brush: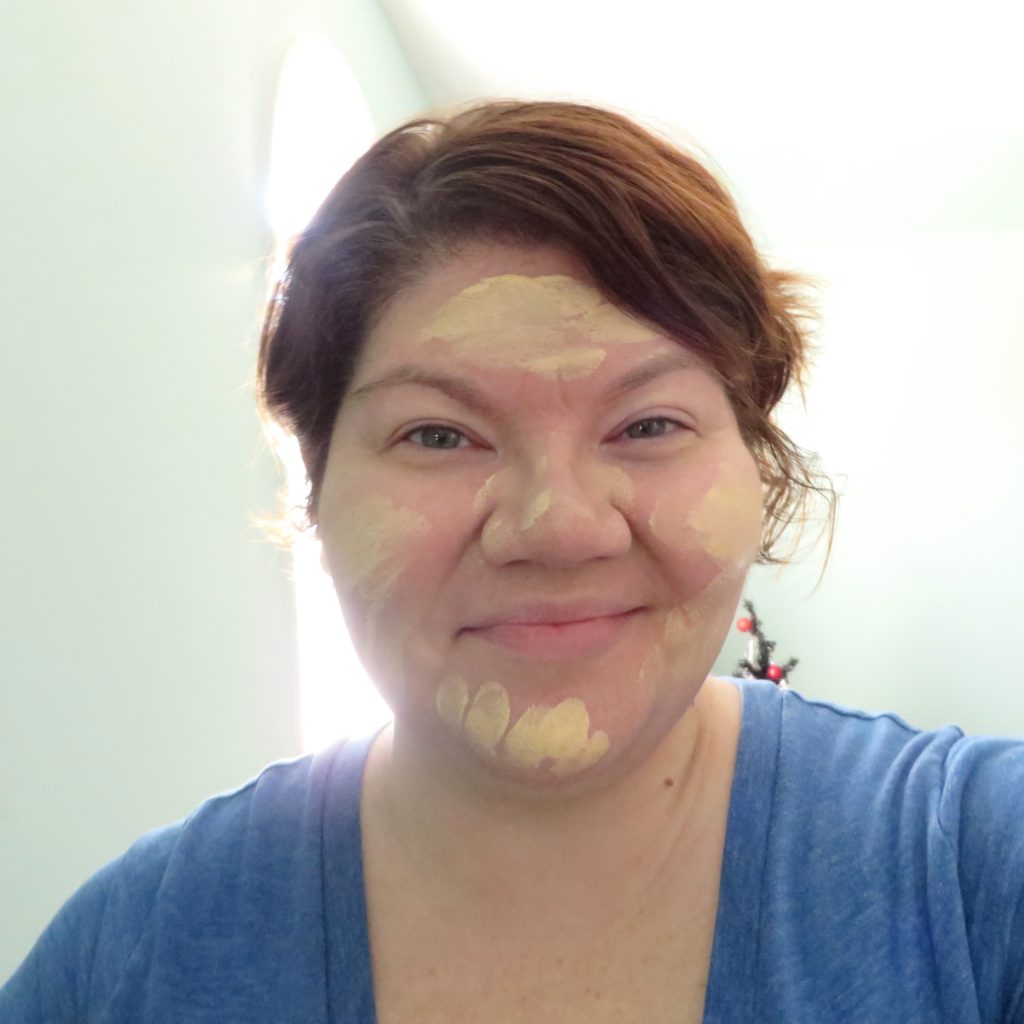 Time to Blend it all in: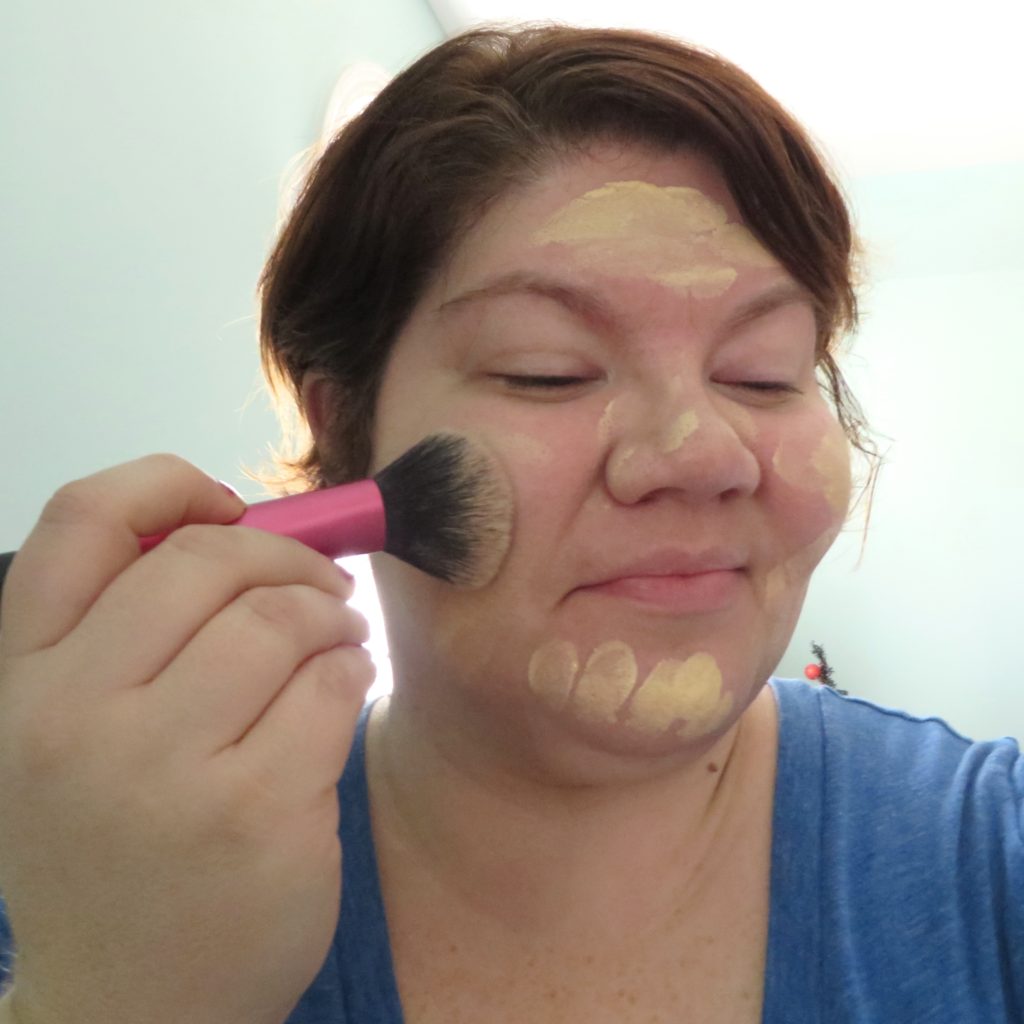 That's the one drop that I used to cover my entire face.  The product is very runny and watery (obviously) so you need to work fast with this product!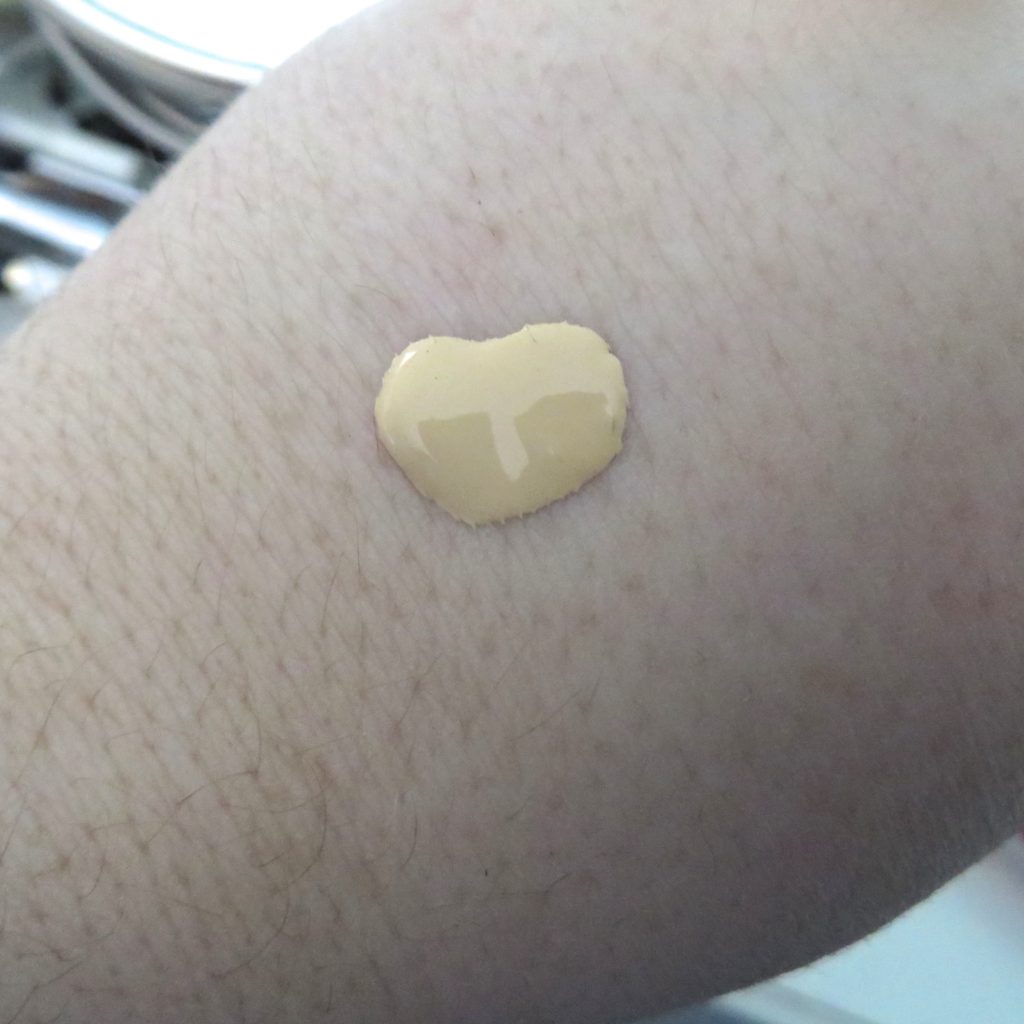 After: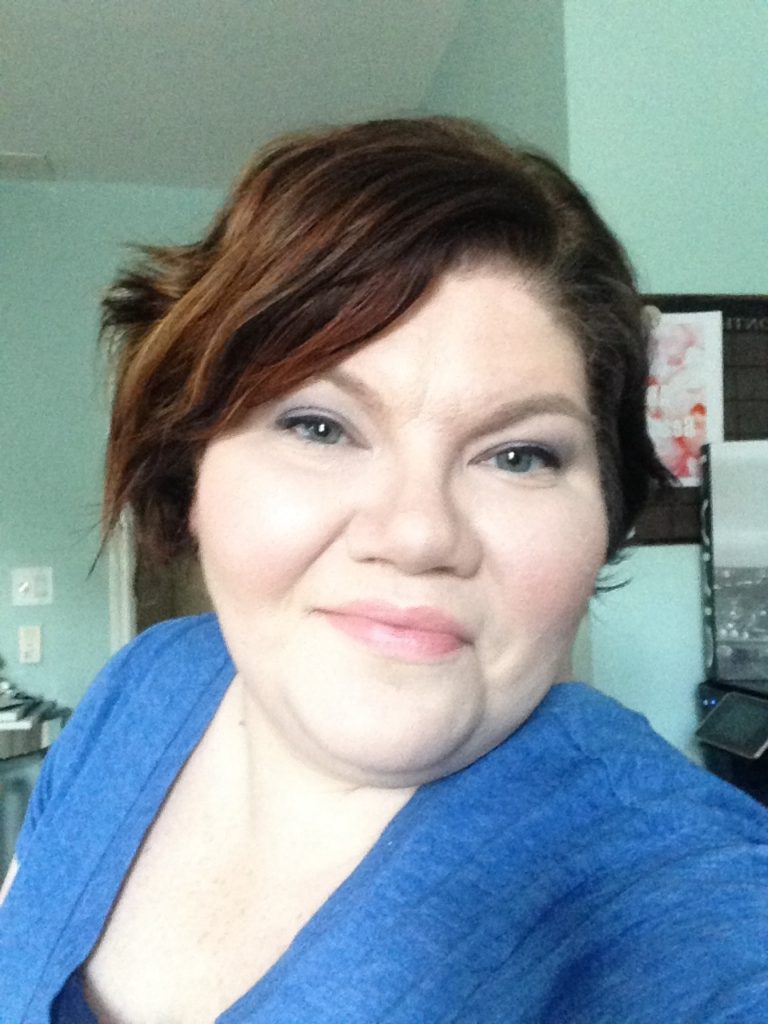 I think this would work on all skin types, including normal-to-oily! My skin tends to be more combination, so I've been able to see how it works on my dry areas and my normal to oily areas.  It tends to be pretty long-wearing as well.  I just touch up a couple of times a day and I'm good to go!  It's Oil-Free, Sweat-Proof and Humidity-Proof.
[line]
Tips:
Shake for at least ten seconds each time you use it!
Didn't shake long enough? Close the cap and keep shaking! You'll notice it will be separated if you didn't
I keep my bottle upside down.  When I first got it, I kept it upright and it seemed to leak.
A little bit goes a long way! Seriously!!
Get color matched for best results. I tried ordering my shade online based on their suggestions and I was way off!
Don't be afraid to use your fingers to apply this fountain! I suggest a fluffy, loose brush if you want to use a brush to apply it.
[line]
This Laura Mercier foundation has been one of my favorite foundations that I've purchased in a long time.  I love that it feels like I'm wearing nothing, but it gives me fantastic coverage. It's a nice change from the high coverage foundations that make you look like you are wearing makeup.  The Smooth Finish Flawless Fluide, instead, makes it look like you're wearing nothing but a perfected version of your natural face!