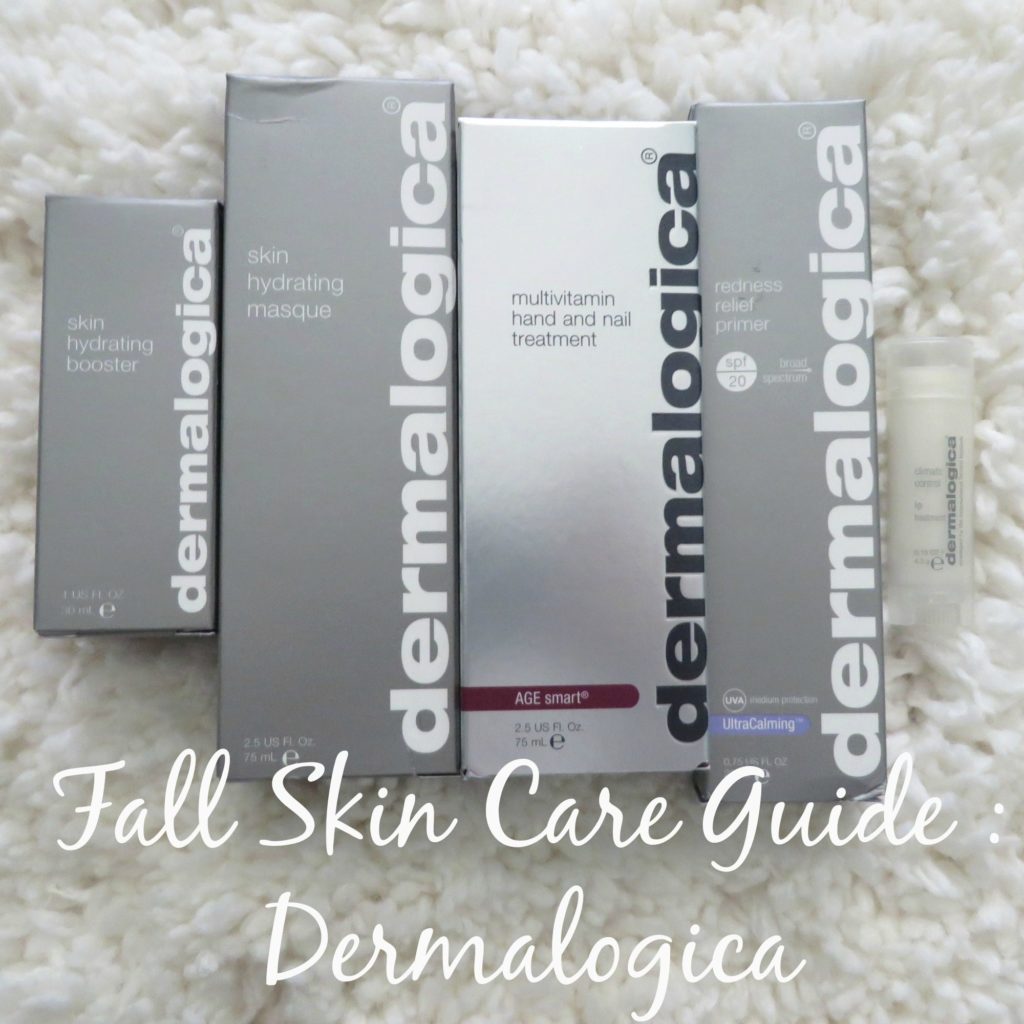 For as long as I can remember, I've been a HUGE fan of Dermalogica products.  One of the very first spas that I worked at featured Dermalogica products and ever since then, they've been a part of my routine.  Fast forward to now and they are still impressing me and still continuing to provide us with some of the BEST skin care products on the market.  Continuing with my Fall Skincare Guide, I thought I'd talk to you about some of the Dermalogica products that I love to use this time of year.  These products are some of the products I use to help calm my skin down, hydrate and protect.
Fall Skin Care Guide Featuring Dermalogica
Skin Hydrating Booster  ($56.00)
This hydrating fluid concentrate is the first thing I reach for when I am starting to notice dry patches.  I either mix this with my moisturizer or apply it directly onto the skin.  It's been such a saving grace for my skin!
Hyaluronic Acid, Panthenol, Glycolipids and Algae Extract help restore moisture balance. Formulated without artificial fragrances and colors. -Dermalogica
Climate Control Lip Treatment ($9.50)
This lip balm is fantastic.  It doesn't leave my lips greasy,  but instead makes them feel so hydrated.  It contains Shea Butter and helps protect your lips against pollution, temperature extremes, stress and hormonal factors.  Another benefit is that it doesn't contain any artificial fragrances and colors! I apply this as many times as need throughout the day, but mostly at night before I'm going to bed.  I wake up and my lips always feel great!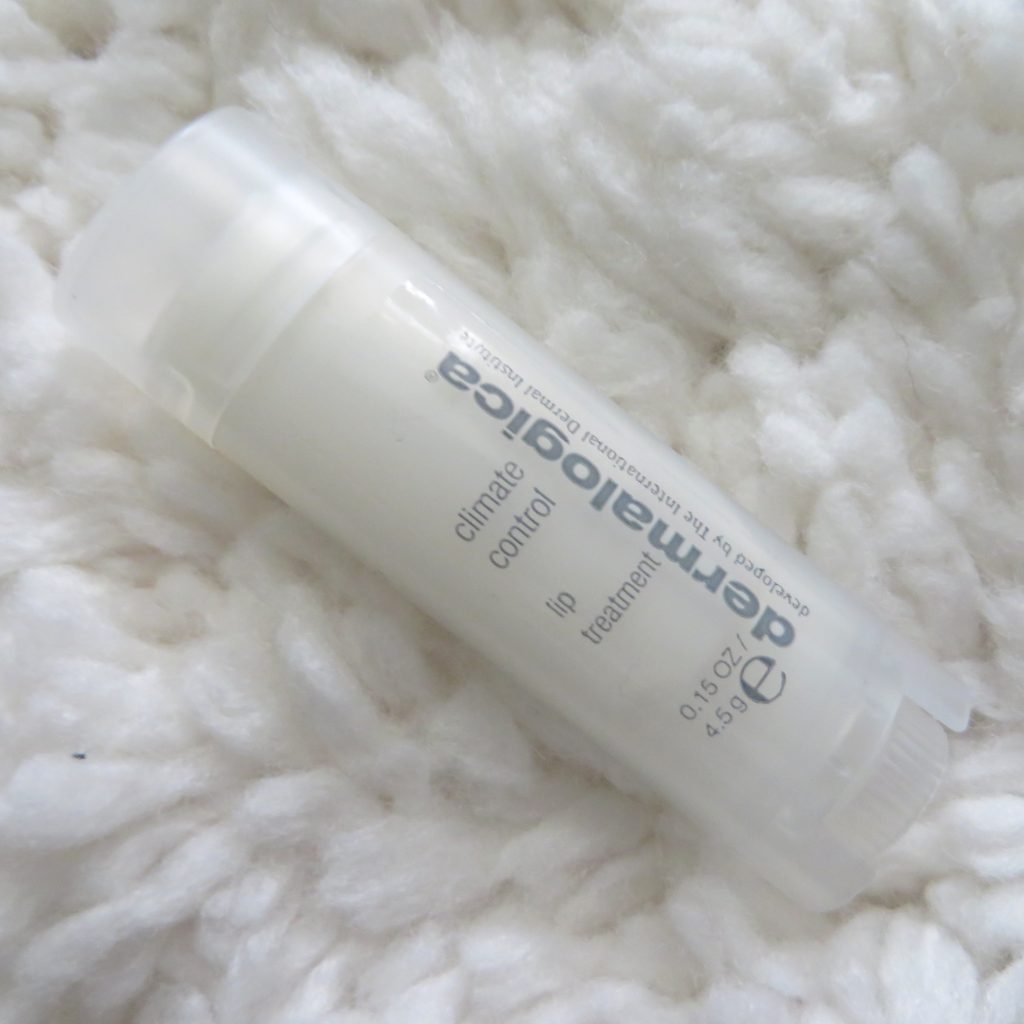 Redness Relief Primer ($45.00)
A makeup primer, sunscreen and redness treatment in one.  I love using this primer because of all of the benefits it gives my skin. I apply it after my moisturizer has settled into my skin, but before my makeup.  This translucent primer is tinted with natural green botanical extracts and silicone, which will smooth the skin and the physical sunscreen protects the skin from irritating UV rays. This primer contains Oat Extracts and Oat Kernel Oil, which will help sooth and help condition the skin.  The Redness Relief Primer contains the exclusive UltaCalming Complex and is formulated withOUT artificial fragrances, colors and parabens.
So far this has been a great primer!  I haven't used it long enough to form a 100% this stuff is amazing opinion just yet, but I will say so far it hasn't irritated my sensitive skin and when I do wear this primer, my makeup seems to last a really decent time AND it helps to cover up my redness, which means I need to wear less makeup.  Which is always a good thing!  It's also a great way for me to save some time in the mornings! Using this product meansI'm saving myself extra steps (SPF, Primer and Treatment in one).
Curious about this product for yourself?  The folks at Dermalogica are so generous they are offering me 5 of these products to giveaway to you guys!  To enter, leave a comment below and let me know why you want to win this product! Winner will be chosen at random! (US Residents only!)
*Notice the picture below with the tool on the end of the tube?  Dermalogica thinks of not only great skincare and amazing ingredients for us, but they also make sure we get every bit of product out of the packaging!  That tool will slide down the tube and get all of the product out of the package that we might not have been able to get out!  Fantastic!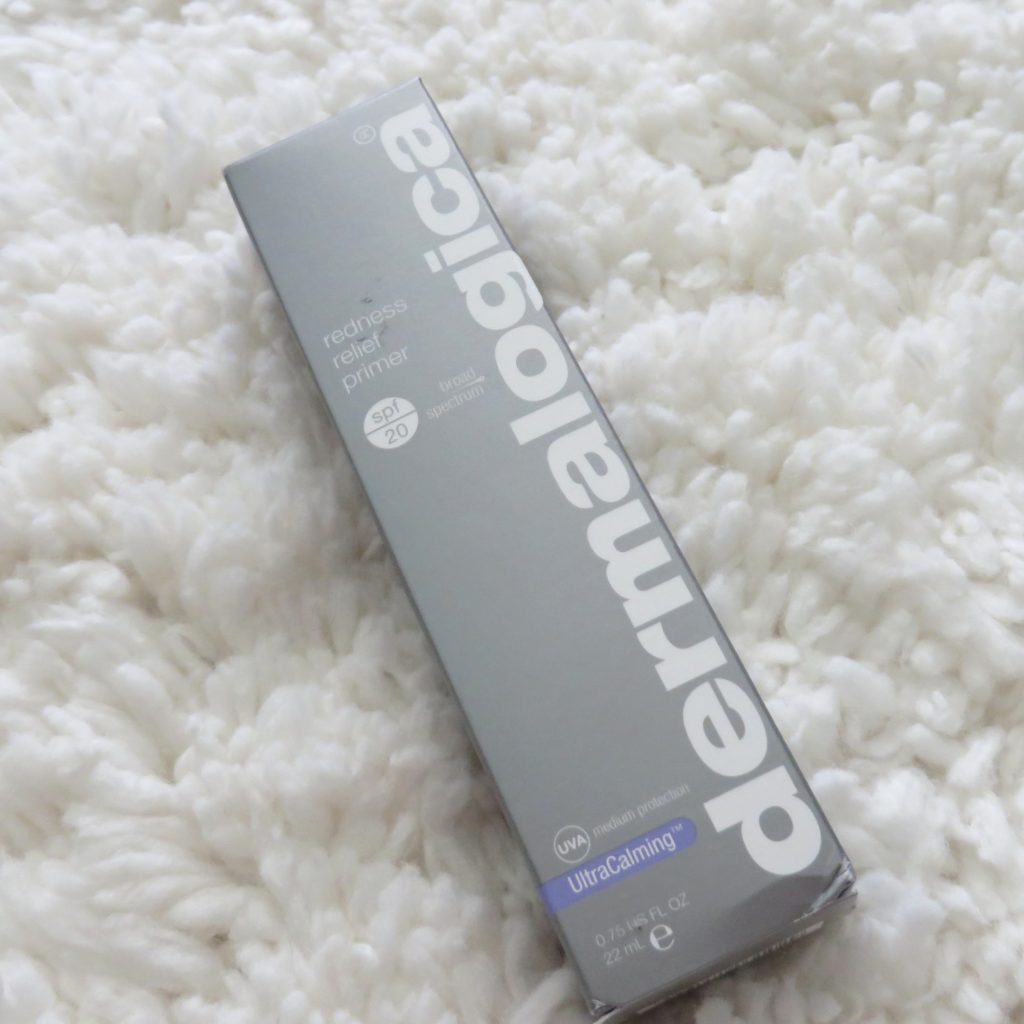 Multivitamin hand and nail treatment ($25.00)
One of the best hand treatments that I've ever used.  This fast absorbing hand and nail treatment takes care of any dryness or roughness I am dealing with and it leaves my hand silky soft.  Suffer from dry, peeling nails?  This will be a great option for you!  Not only does this make my hands and nails feel great, but it also smells SO GOOD! This is the only hand cream that I have consistently used over the years and it's always in my purse!
Fast-absorbing formula helps reverse the signs of premature aging with Vitamin A (Retinol) while evening skin tone with brightening Licorice Extract and Vitamin C. Pro-Vitamin B5 (Panthenol) and soothing Algae Extract hydrate while Ginkgo Biloba, Grape Seed and Vitamin E leave hands softer and nails healthier. Contains exclusive AGE Smart actives to help control skin aging at the source. Formulated without artificial fragrances and colors. -Dermalogica
Skin Hydrating Masque ($40.00)
Nothing better than a good Sunday night mask!  This skin hydrating masque seems to be my favorite and the one that I keep reaching for over and over again lately.  It helps give my skin that extra bit of hydration that I need when I'm suffering from dry patches and stressed, irritated skin.  A fantastic option for everyone!
Unique cross-linked Hyaluronic Acid traps moisture to deliver time-released hydration for lasting suppleness. Help stimulate skin's Natural Moisturizing Factor while lycopene-rich Tomato Seed lipids help restore skin's protective barrier, enhancing moisture levels for healthier, smoother skin. Formulated without artificial fragrances and colors.
Products mentioned in this post were provided for me to review.  All thoughts and opinions are my own.