Bad hair can happen to the best of us.  You think you've found a stylist who understands and "sees" your perfect hair vision (based on the pictures you supply her with) and the end result ends up being a streaky mess of hair that looks nothing like what you had envisioned. This happened to me recently so when Salon Greco reached out to invite me in for a service in their salon, I happily agreed!
My first appointment was a hair consultation with Melissa from Salon Greco. I knew from the beginning of my appointment that she really understood what I was looking for as far as a hairstyle and my color. I felt like she really offered me some good advice as far as hair color and cut suggestions. We settled on what was going to be done and I had an appointment scheduled for services the next morning.
*I've never had a hair stylist actually schedule an appointment for a hair consultation before. I HIGHLY recommend it.  It gave me plenty of time to discuss any issues or concerns before my actual service appointment.*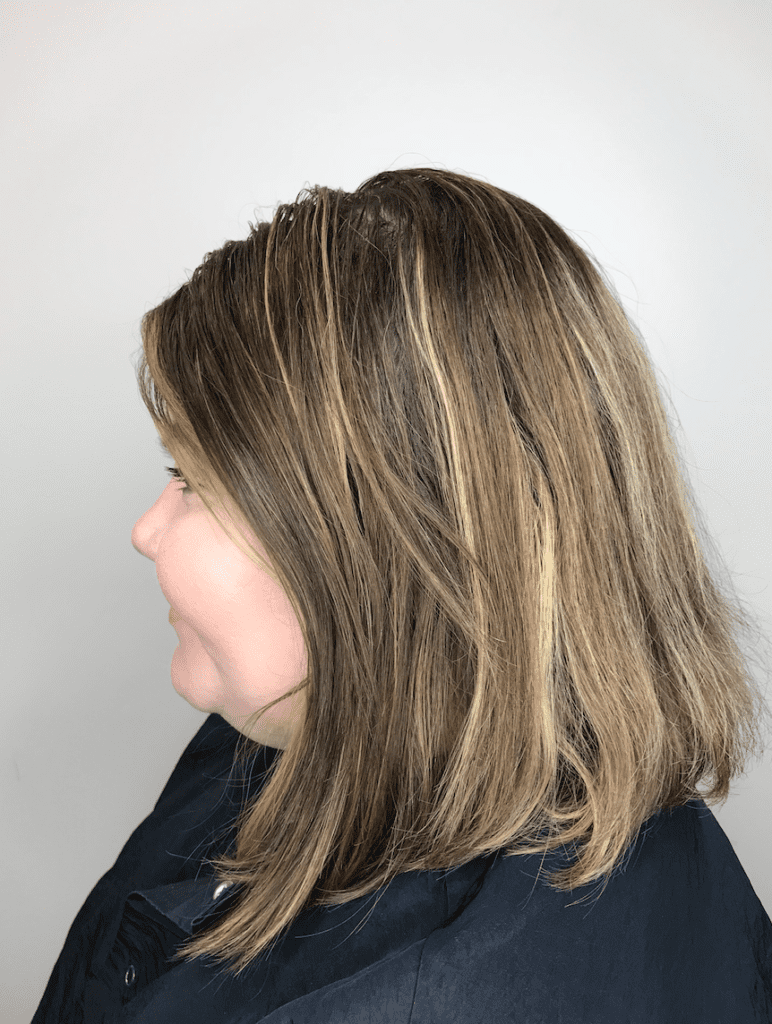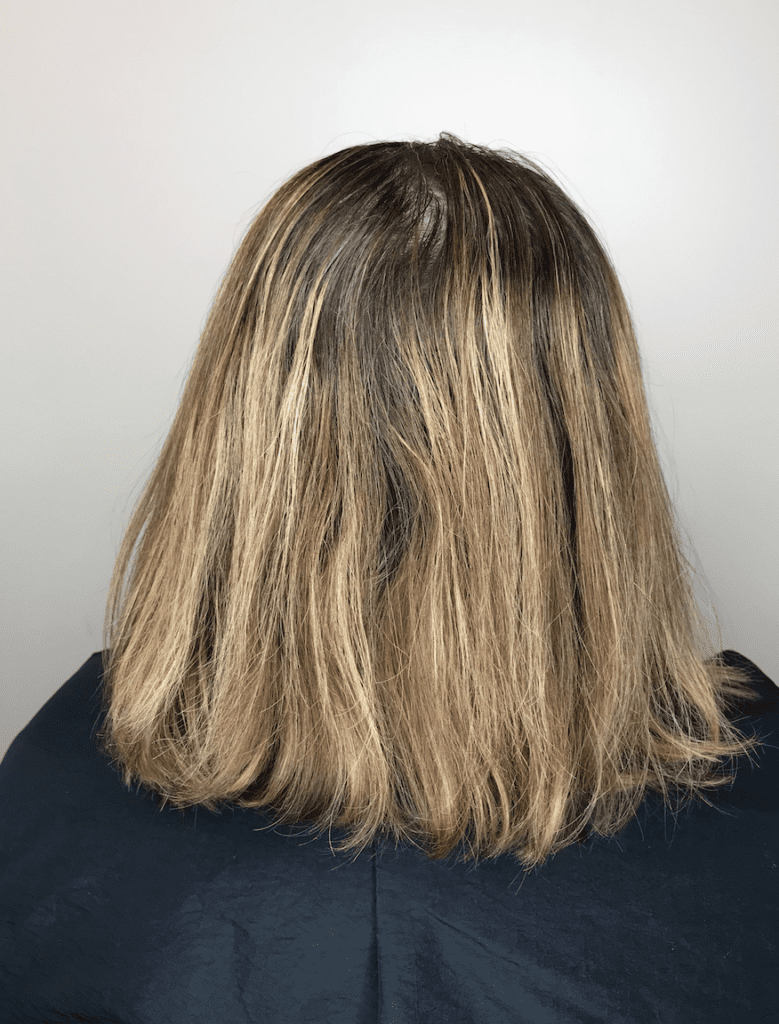 This was my hair before Melissa.  While in pictures you probably didn't notice anything bad about my hair, but it wasn't what I was looking for.  When straightened, you could see how chunky the highlights were and the colors didn't blend like I wanted them to.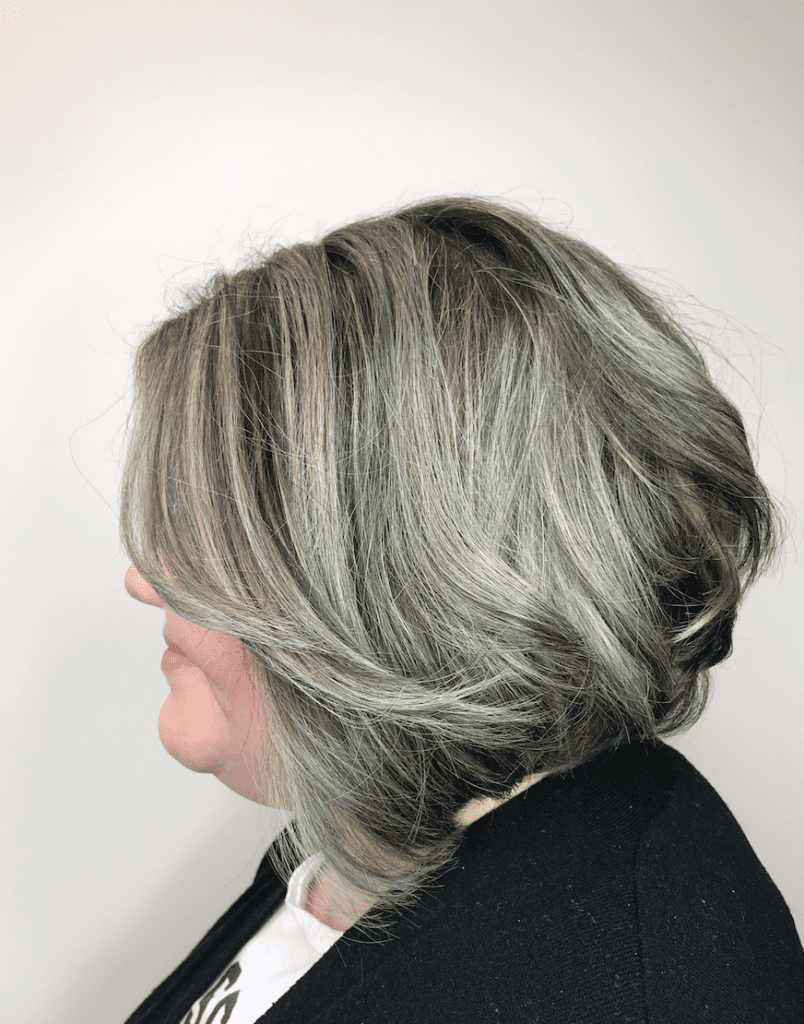 Here is my after! Look at this after picture! Oh my gosh, it's perfection. I wish I could have Melissa style my hair every day because she gave me the cut, color, and style that I was looking for. The color looks so different in different lighting and even though it's been a couple weeks since I've seen her, my blonde is still looking healthy and fresh!
I think Melissa did such an amazing job! She took all of the warm tones out of my hair and gave me the perfect color I was looking for! If you know me and you follow me on social media, you know I like to change up my hair quite often.  I just wanted something totally different than I had done before and Melissa was so amazing at the balayage work she did on me. I didn't feel like my hair was streaky with chunky highlights anymore, instead, she gave me colors that blended together so nicely and she added a lot of dimension to my hair color which I love!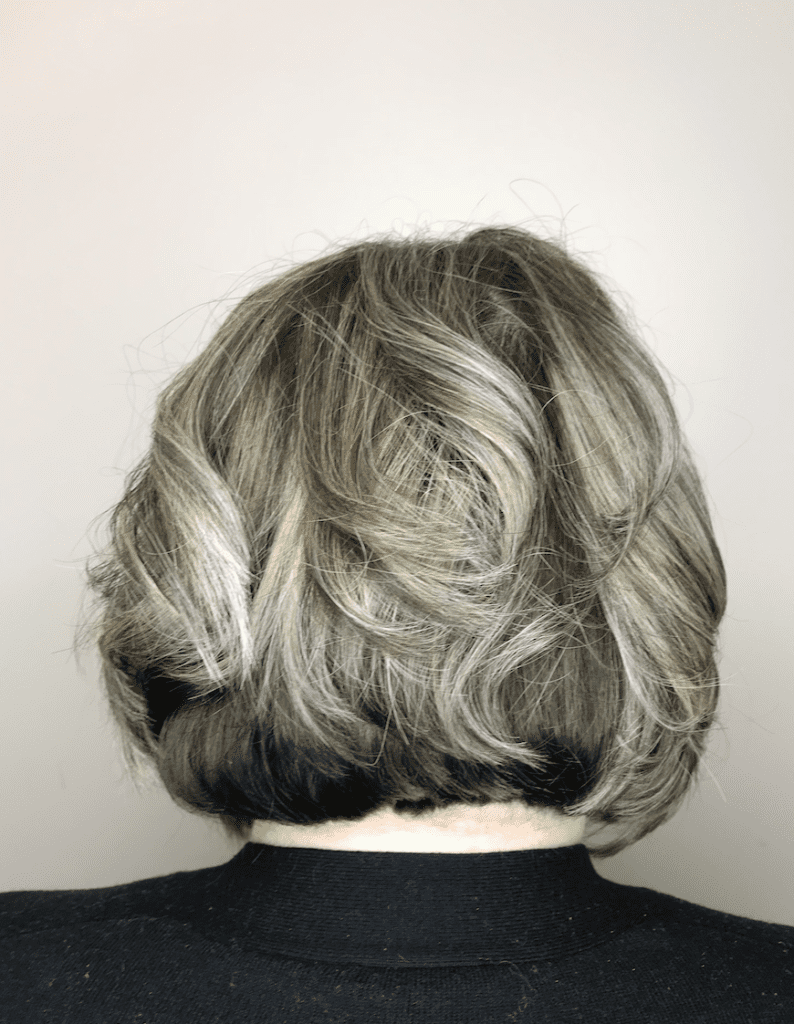 Can we talk about this cut?!? I have fine hair, but a lot of it.  She gave me some style back into my life with this haircut.  I can wear it straight or play it up with my naturally curly/wavy hair.  I love a cut like this because it works with my hair so perfectly and I can wear it so many different ways.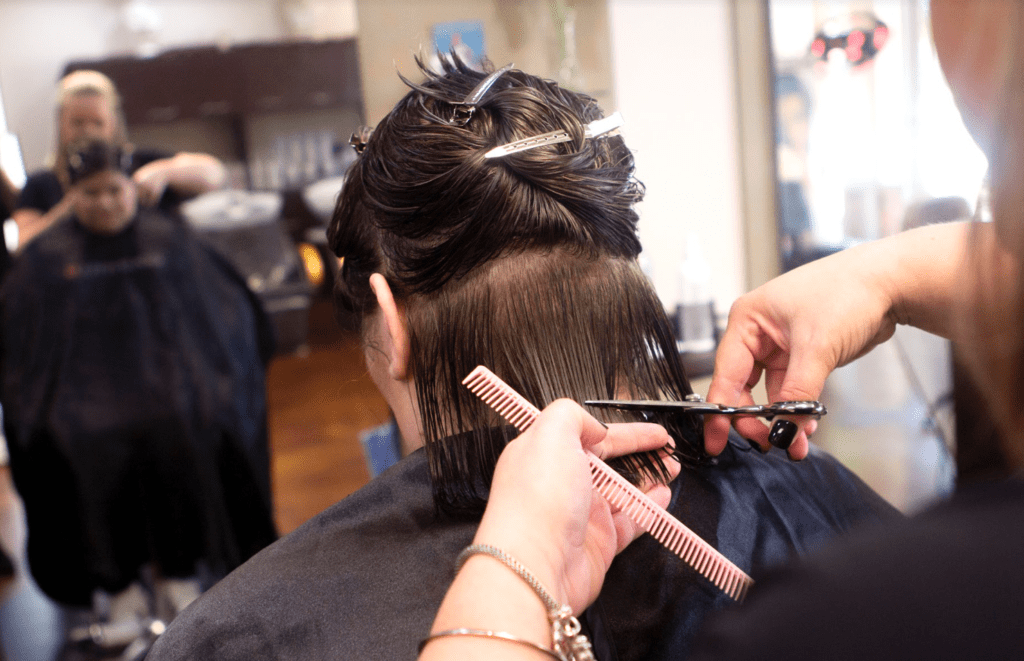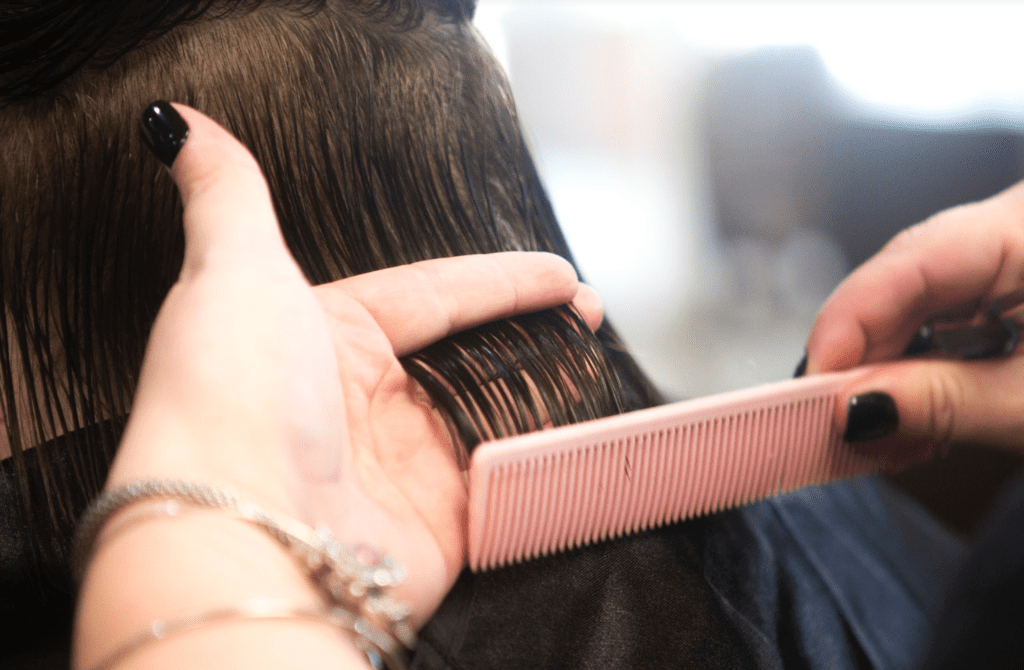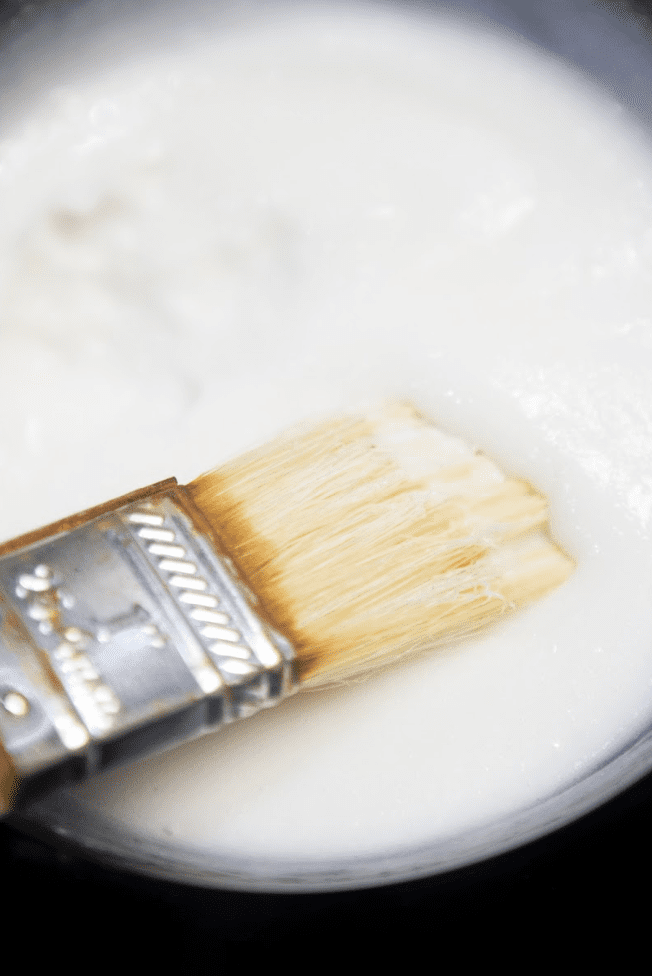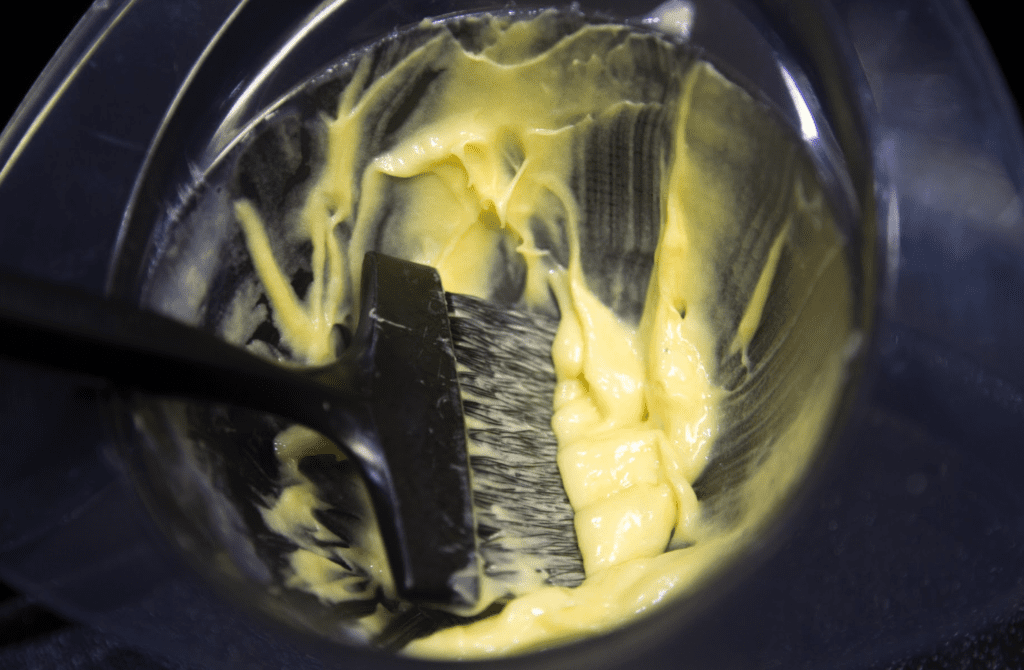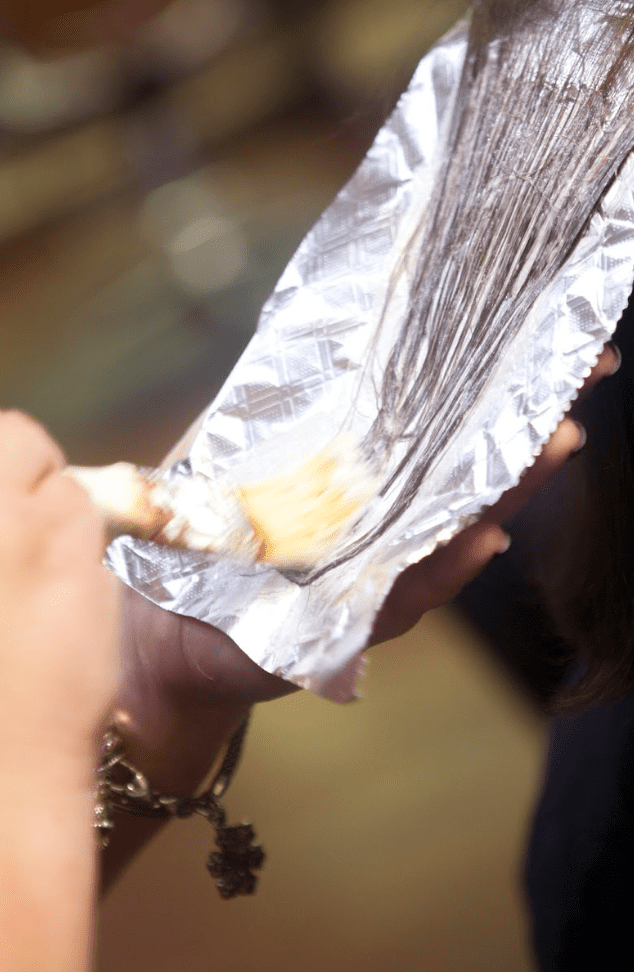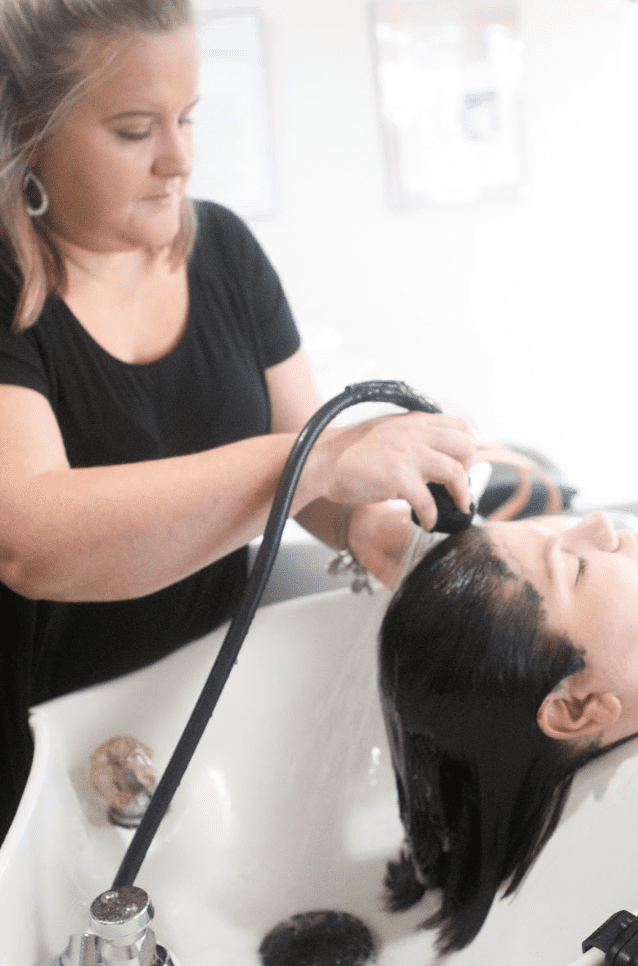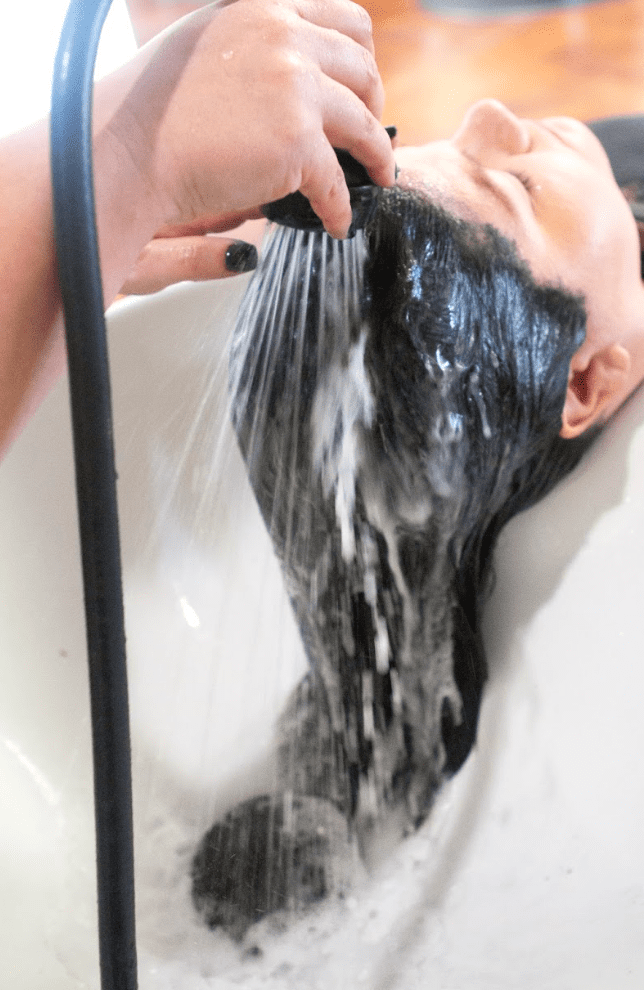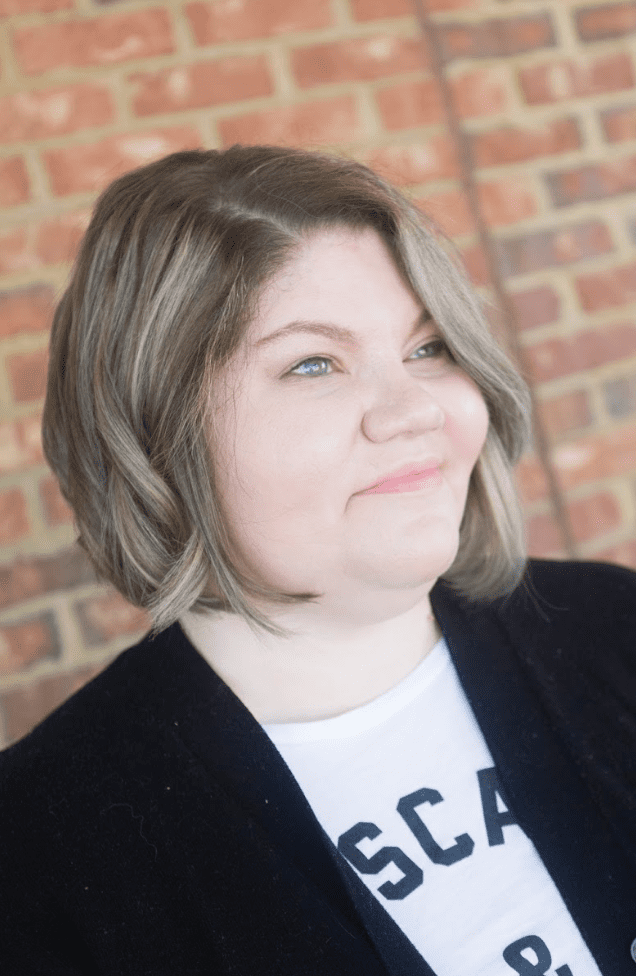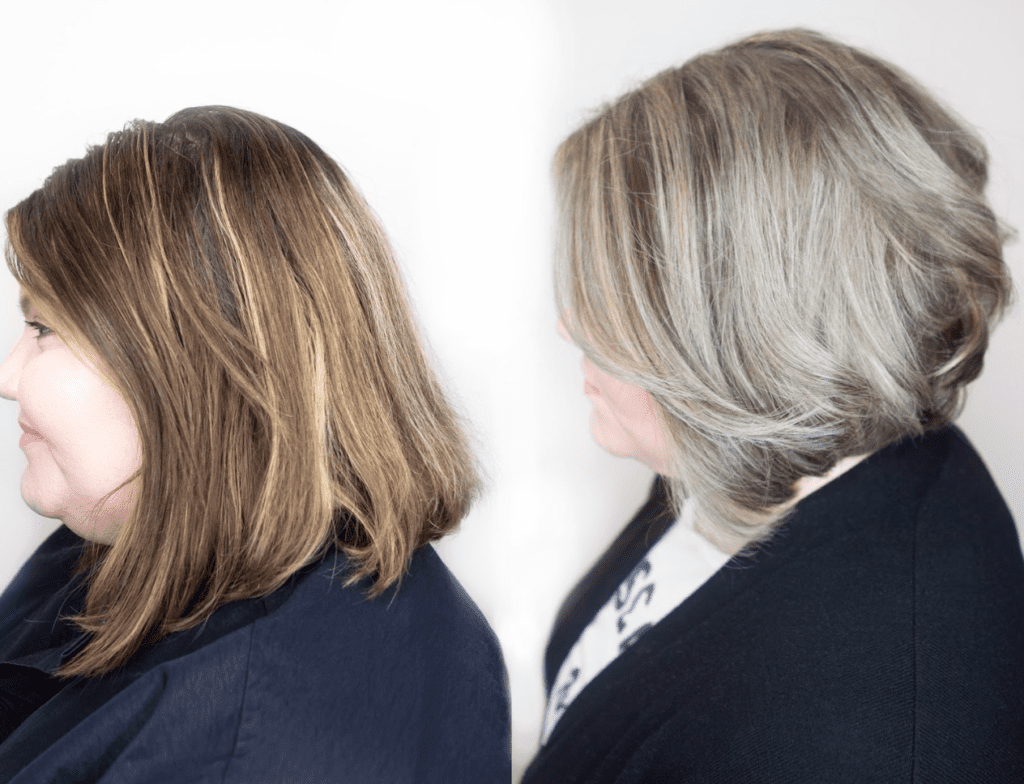 Seeing this side by side comparison is crazy. I'm so in love with my hair and it's so much fun being blonde again! Melissa at Salon Greco is one extremely talented stylist and I'm so thankful that I had an opportunity to let her put her crazy good talents to use on my hair.
---
The one thing I have to say about Salon Greco is that as someone who used to work in a spa, I sometimes find it hard to relax when I'm in that environment again.  When I'm there as a client, I still sometimes feel like I should be working. I've been to salons and spas where I notice the receptionist not doing her job, or I notice a client looking around for help.  What I noticed at Salon Greco was a very attentive staff, who left me so relaxed and taken care of, I was actually able to feel like a client again!
Salon Greco is located in Suwanee, GA and not only do they have a full-service salon, they also have a day spa as well! Their service menus for both salon and spa are top of the line and it seemed like they have a staff that really works together to create a really welcoming environment.  They offer massages, facials, nail treatments, lash extensions, hair extensions, waxing, color melting, balayage, hair treatments and so much more. It's kind of your one stop shop for all things beauty!  Remember to ask for Melissa when making your appointment!
4320 SUWANEE DAM RD
SUITE #800
SUWANEE, GA, 30024
PHONE
678-546-5116
EMAIL
INFO@SALONGRECO.COM
WEBSITE

Salon Greco sponsored this post. All thoughts and opinions are my own.