Again, thank you to PMD for sponsoring this post and allowing me to try the PMD Beauty Kiss Lip Plumper!  Remember, as with all sponsored posts, my thoughts and opinions are honest and my own!
It's been 30 days exactly since I first posted about the PMD Beauty Kiss Lip Plumper and I'm excited to share my final results and thoughts on the device. Did you miss my first post?  I'm so excited to talk about this lip plumping device because I love it when I find a product that actually works and delivers the results it promises!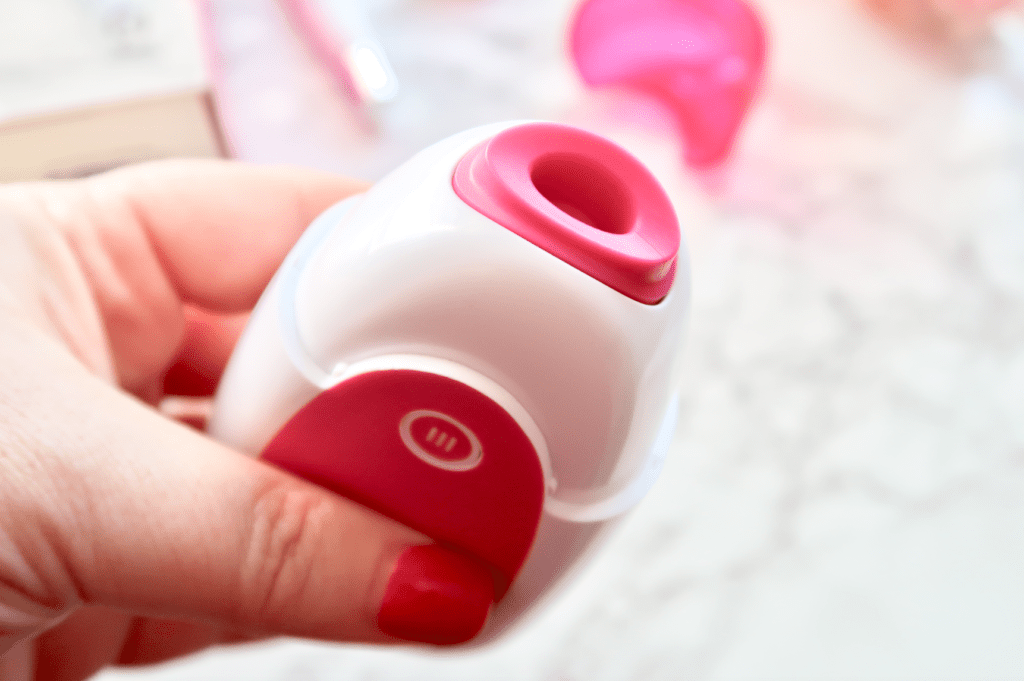 As I mentioned before, If you're looking for extreme plump action (think Kylie) this isn't the device for you. In my opinion, this plumps my lips pretty full, but nothing on the extreme side.  I think the secret to this device working so well is the serum that comes with the device.  It doesn't sting my lips or anything, but I can definitely feel it on my lips when I apply it.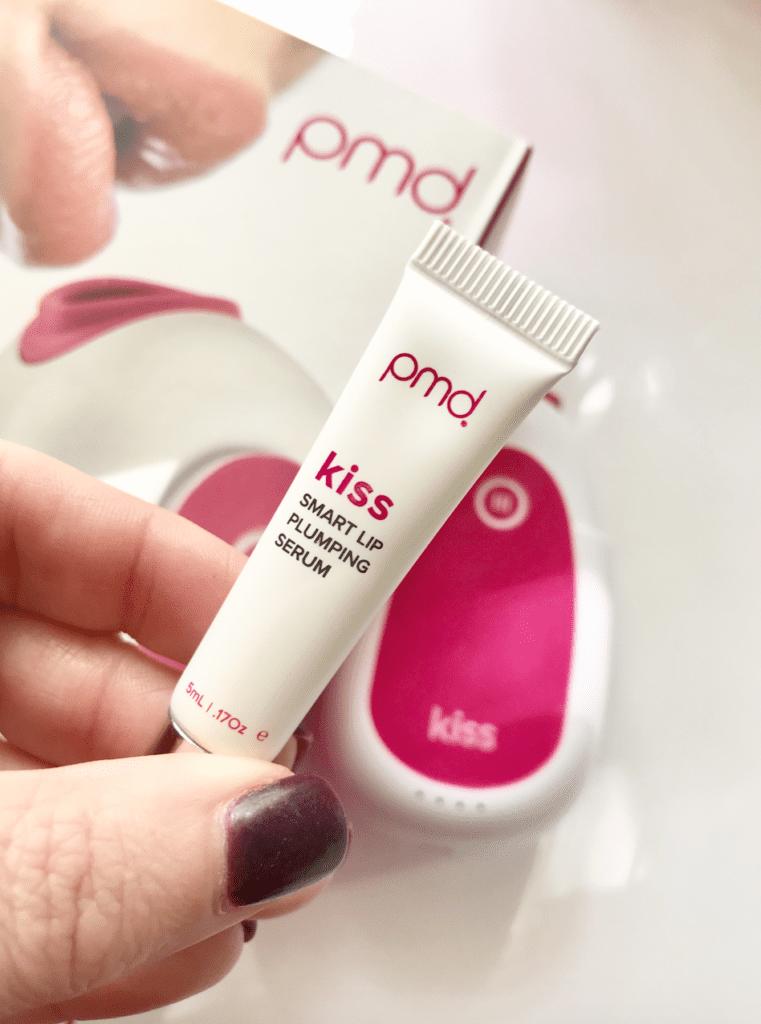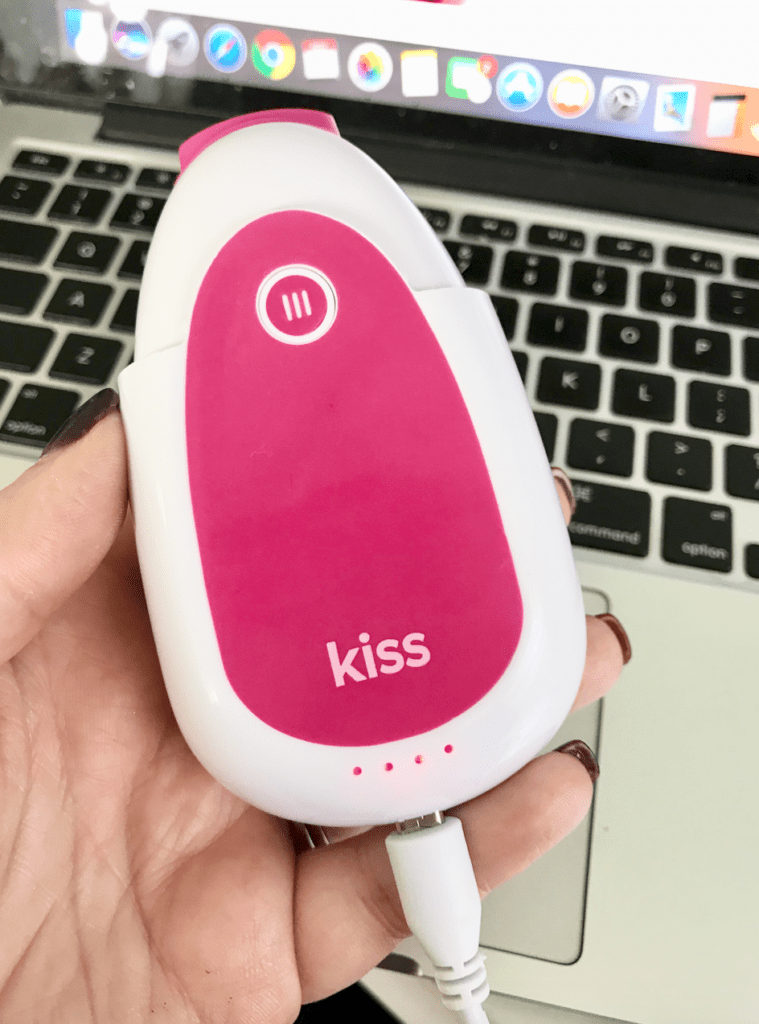 So when I reached for my device recently, it actually needed to be charged! I will say that so far, I think the battery on this thing is excellent as I've only had to charge it this one time! So I plugged it into my laptop and then sit and did another plumping session while it charged.  I love that it charges via USB because I can charge on the go, especially if I'm traveling!
My 30 Day Experience With The PMD Beauty Kiss Lip Plumper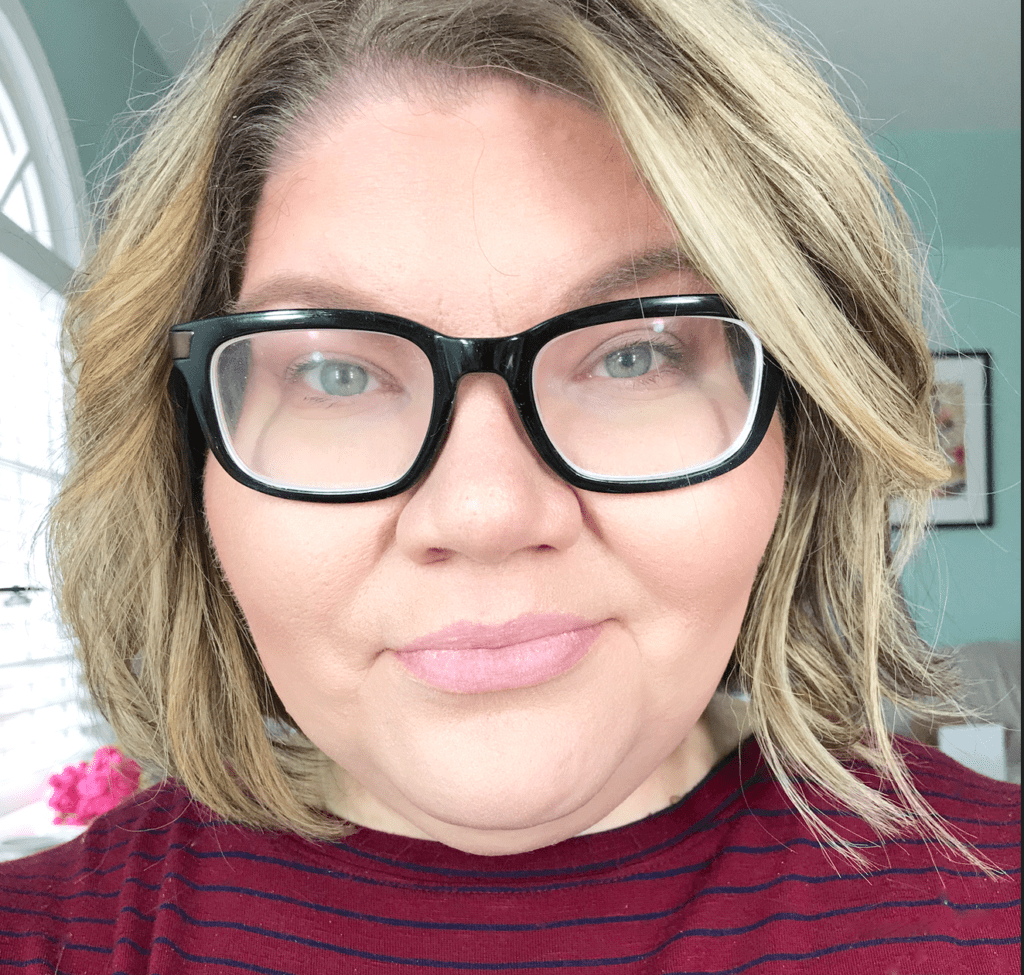 Here's my before picture. You can see that I don't have the smallest lips, but they aren't super full either.  If my lips appear white, that's the serum.  It has a white tint to it so you'll see it on my lips even after I use the device.  I apply the serum, wait just a little bit and I start plumping. I work in sections on my lips, mostly threes and move on to the next area after a few suctions of the device. Here's the thing, it doesn't hurt, so don't worry that you'll be experiencing any pain.  I do get a little bit red, but that goes away pretty quickly after you've finished.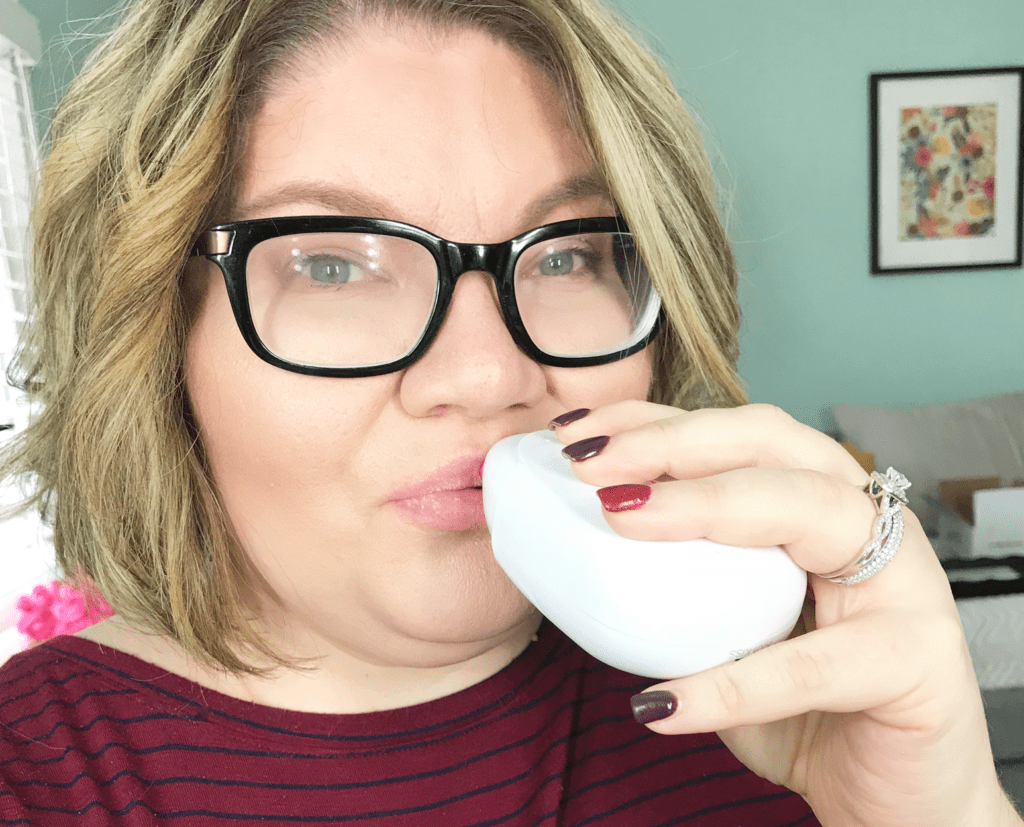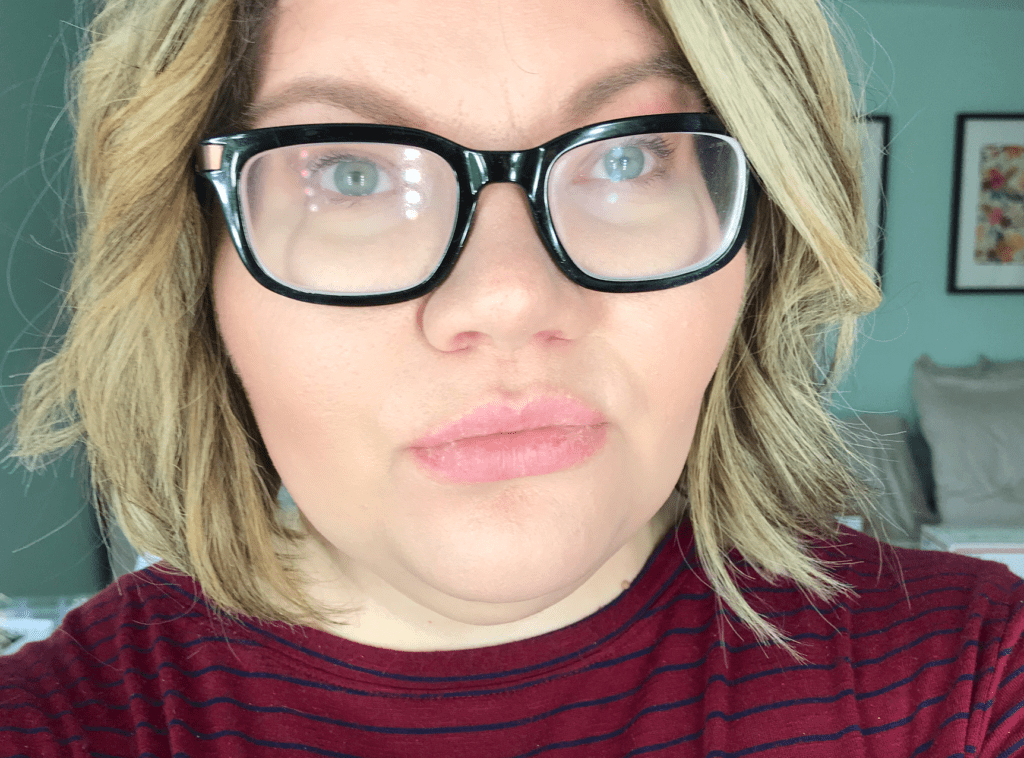 This is my lips after using the device. You can clearly see that my lips are looking a little bit more plumped and you'll notice that they are a little bit red. Don't worry, like I said before, that redness does go away! My lips are appearing a little bit cracked and that's because I just had surgery and whatever happened in that surgery made my lips super dry! I didn't put on any lipstick or anything because I wanted you to see how my lips appear immediately after using the PMD Beauty Kiss Lip Plumper.
How long will this fullness last? So far I've noticed that my lips normally stay like this for at least a few hours or longer. If I continue to use this even longer than thirty days, I'm curious to see if that plumpness lasts longer. I'm very happy with the extra oomph that it gives my lips though!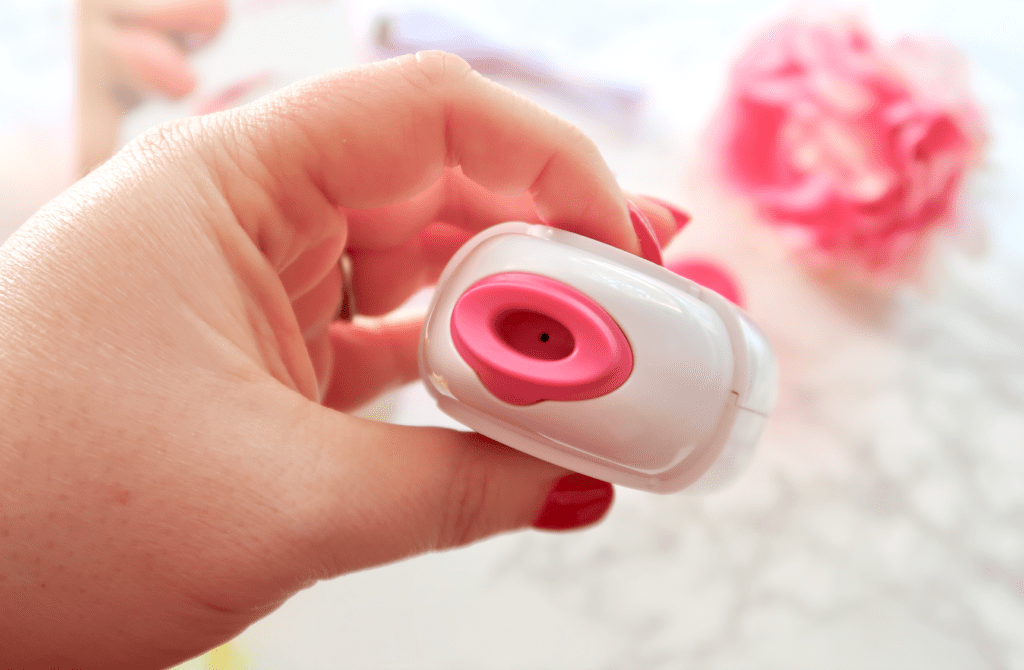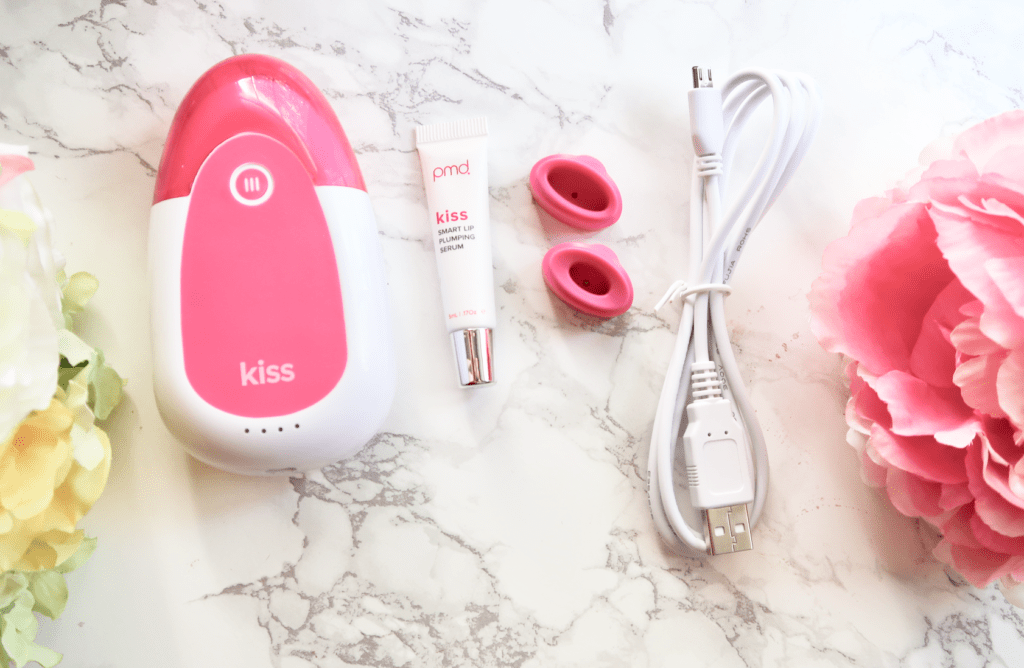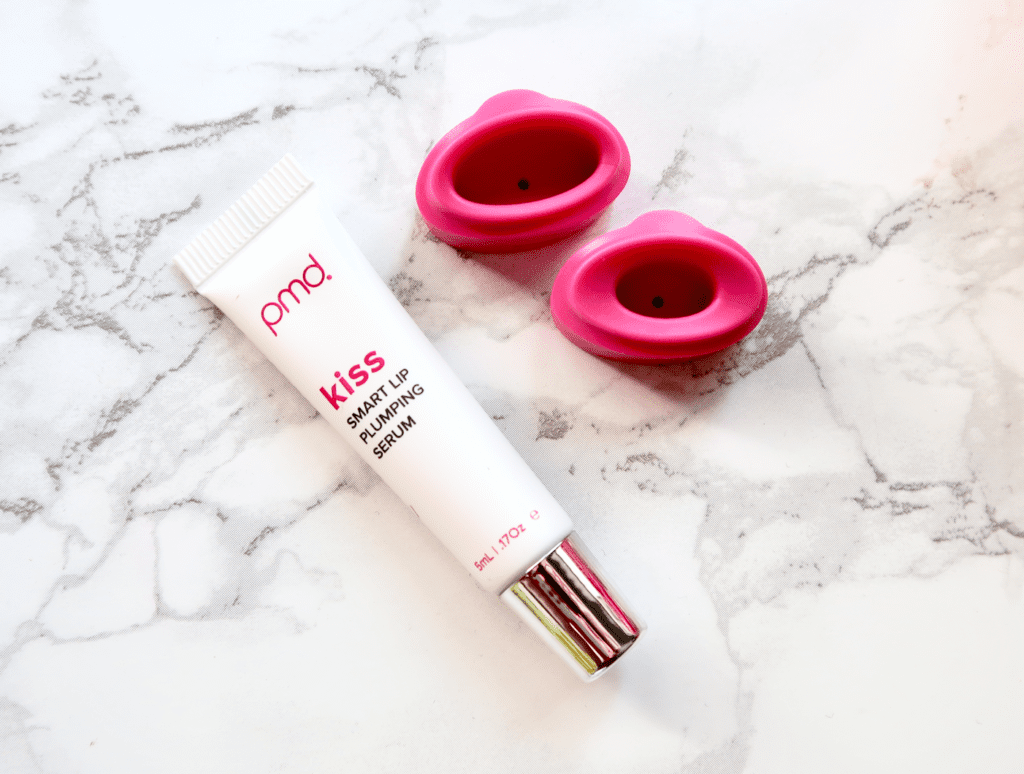 I gotta admit, I was skeptical, but the PMD Beauty Kiss Lip Plumper actually works! I think that this is a nice little device to have on hand for those of you who struggle with the appearance of your lips OR for those of you who just want to add a little extra fullness.  It seriously takes no time at all and I think you'll be really happy with your results! There is no downtime or risk that's normally involved in injectables. Plus, it's much more cost friendly compared to the cost associated with injectables.
Do you think this is a device that you'd use? If you're interested in purchasing one for yourself (or adding it to your Holiday wish list) make sure to use code PRIMP20 to save 20% on your order!
Check out these other reviews of the PMD Beauty Kiss Lip Plumper!

This was a sponsored post on behalf of PMD.  All opinions are my own.