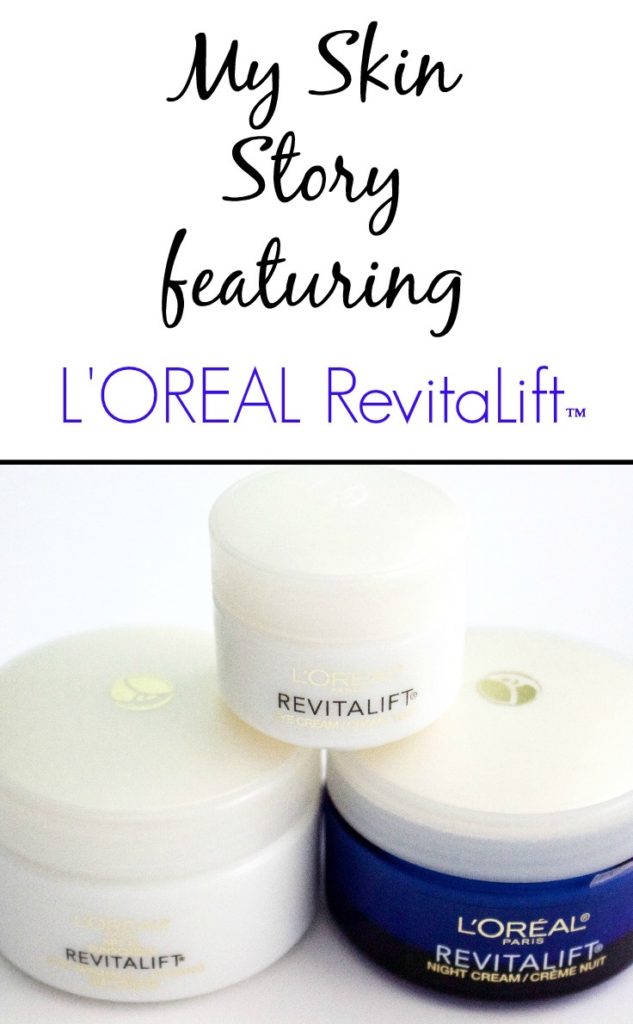 This is a sponsored post for L'Oréal/Conde Nast
I partnered with L'Oreal and Conde Nast to talk to you today about my Skin Story. I take my skincare routine very, very seriously. I want my skin to look radiant, youthful, healthy and balanced. My skin and the way it appears is a part of my "brand." It tells my story to you guys and everyone else I come into contact with. As much as I love makeup, I think the most important step, before makeup, is a good skincare routine. I'm turning 35 this year and I want to make sure that I'm using skincare that is making a difference in my skin and helping me keep up the more youthful appearance.
When I choose my skincare products to add to my routine, I want them to feature impressive ingredients that deliver results. I also love it when I find a budget friendly product that doesn't break the bank. That's exactly what the L'Oreal RevitaLift™ product are offering. Quality skincare, with top ingredients that will give you results! So I put L'Oreal to the test. I wanted to see if their products could deliver results in four weeks as promised on their website. I stopped using all my other products and have only used these three L'Oreal RevitaLift™ products, along with a cleanser. No serums, no masques. Nothing.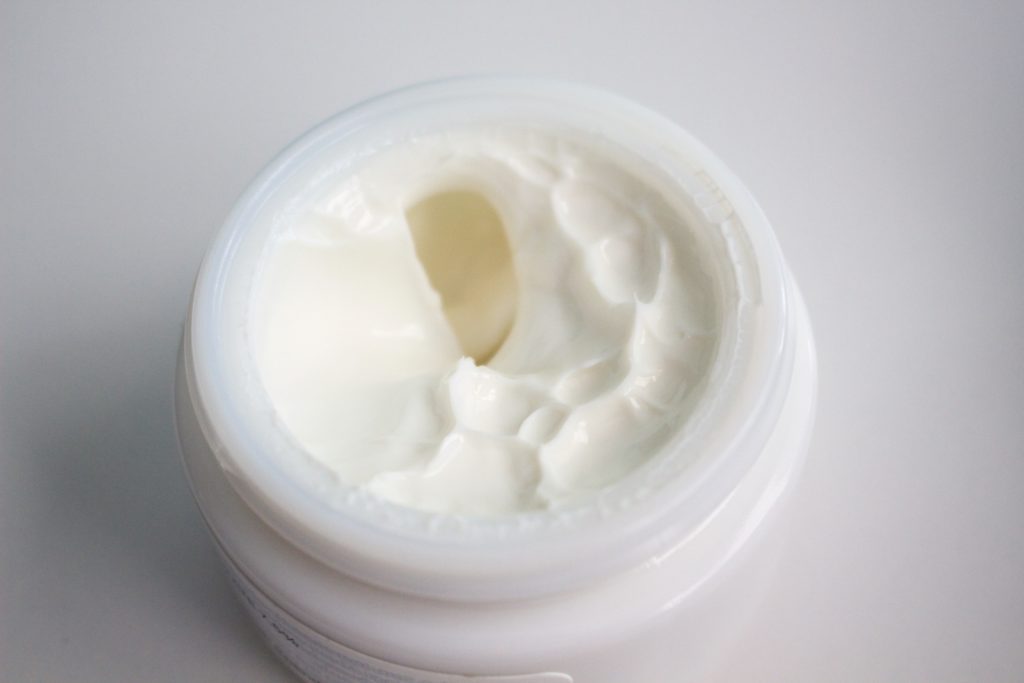 The first product that I have been using is their RevitaLift™ Anti-Wrinkle + Firming Day Cream SPF 18. It's a cream moisturizer, but it doesn't feel heavy on my skin or leave behind any oily residue. I love that it features Pro-Retinol A (below for more information) and that it has an SPF 18. I use this before applying my makeup and it gives my skin that hydrated look that I love! Retails for $17.99 (1.7oz) and is packaged in a very luxurious looking glass jar. I love that the day cream is white and the night cream is in a blue jar. No worries of getting them confused. Overall, extremely happy with this product!
**Pro-Retinol A (Pro-Retinol A delivers Vitamin A to skin cells, revitalizing cell metabolism to create a healthy, youthful glow. This powerful antioxidant smoothes and softens skin and boosts collagen production, which fortifies skin and increases its elasticity. It also lessens the appearance of wrinkles by reducing the number and length of lines leaving you with beautiful, smooth skin per L'Oreal)
Next is the L'Oreal RevitaLift™ Anti-Wrinkle + Firming Night Cream. Again, priced at $17.99 and packaged in a beautiful glass jar. I noted earlier that this night cream is in a blue jar. I love that they packaged them in different colors because it's easy to figure out which is which. Differences between the day and night? Mostly the texture. I think that the night cream is a little heavier than the day cream. Also, there is no SPF. This seems like such a heavy moisturizer, but I've had zero issues with breakouts or it being too heavy for my skin. In fact, I think this is perfect for Fall, as my skin will be getting drier soon.
The last product that has probably impressed me the most is the L'Oreal RevitaLift™ Anti-Wrinkle + Firming Eye Cream. I don't necessarily have horrible lines around my eyes, but I'm starting to notice lines and that the firmness in my eyelids is not the same as when I was younger. Occasionally, I will have puffiness as well. This eye cream doesn't irritate my eyes and has been great for both night and day. It's heavier, but again, it doesn't leave behind a residue. It settles into the skin and really helps hydrate my eyes and has been fantastic under concealer.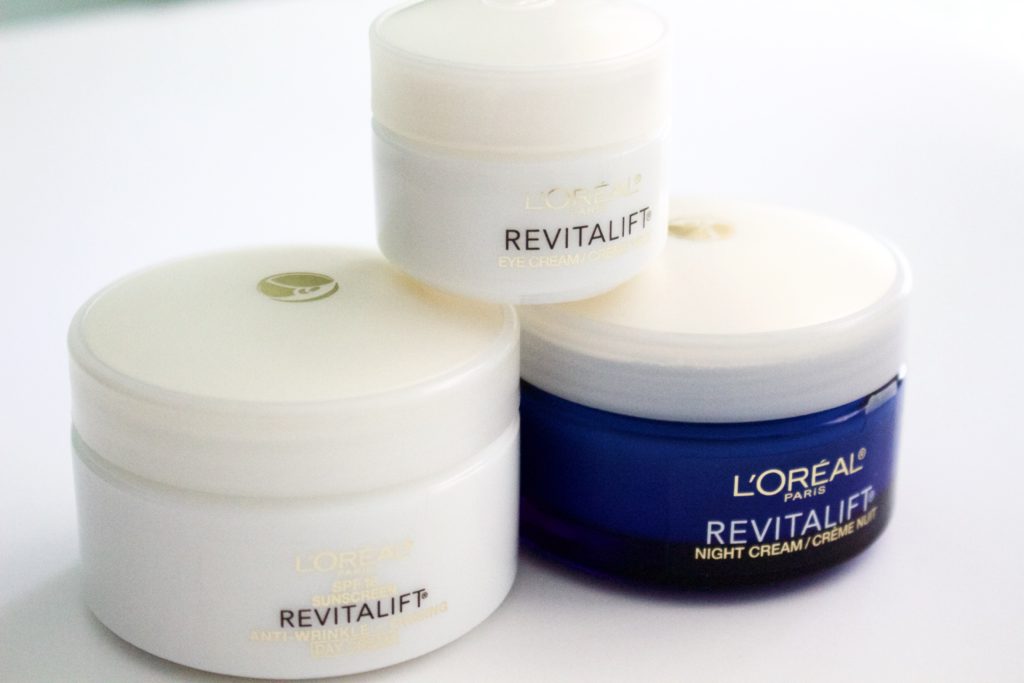 I have been really impressed with the changes in my skin that I've experienced since using the L'Oreal RevitaLift™ products. Not only has my skin felt smoother, but it's also felt more plumped and hydrated. I've also noticed a drastic difference in just the texture on my skin. I don't have a lot of wrinkles or fine lines, BUT I want my skin to stay that way for as long as possible.
It's important to find good, quality skincare products that will allow you to hold on to that youthful appearance and to help rejuvenate your skin! Also, never think it's too late to reverse damage that's already been done. I hear so often that "I already have so much damage, there is nothing I can do now." So wrong! The L'Oreal RevitaLift™ products would be an excellent way for you to start adding some anti-aging ingredients to your routine, that will also help to hydrate the skin and maybe soften up some of the damage that's already present. It's never to late to start a good skincare routine.
I think with continued use, this line of products could actually make quite a difference in the appearance of my skin and I'm so happy that brands like L'Oreal are presenting us with quality skincare products that offer fantastic results!
Want to get your own customized personal recommendation? Click here!

This is a sponsored post for L'Oréal/Conde Nast