In February I used up quite a few products! Sad for my budget, but great for reviews, ha! This happened to be one of those months where it was products I use daily that I used up. Serums, body washes, oil cleansers, and others. So let's get to it and talk about my February beauty empties an whether or not I'll be repurchasing.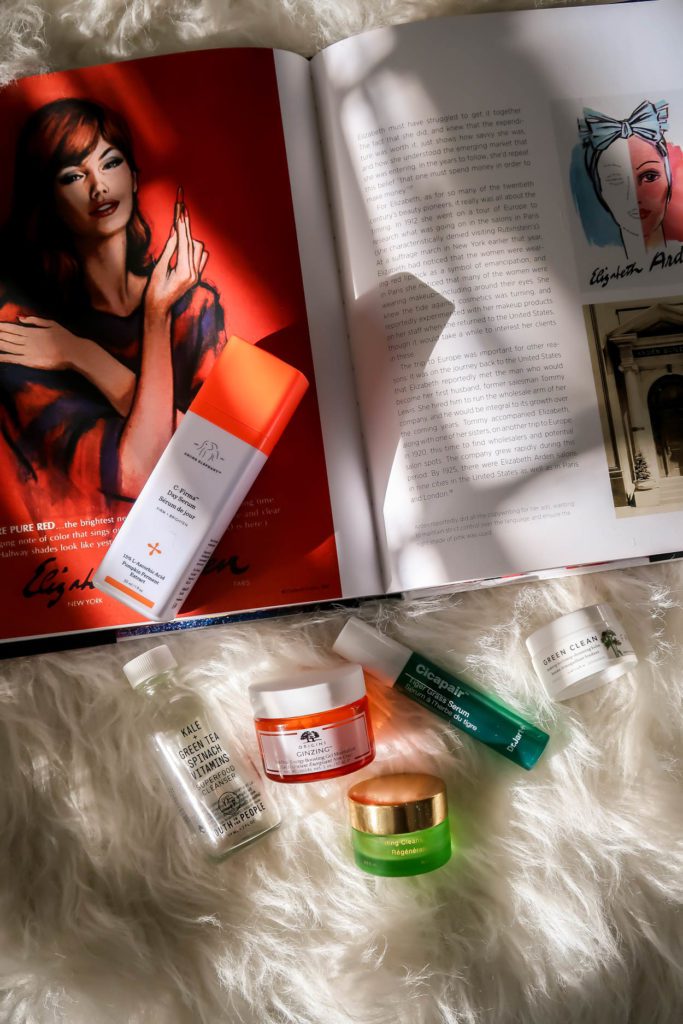 Beauty Products That I've Used Up
To start off, I should note that during February, I took a little skincare break because I used a product with Retinol that my skin did not like at all. My skin pretty much hated me so I stopped using most of my acids and serums. I'll share the products I used instead in another post.
The Dr. Jart Cicapair Tiger Grass Serum is for those of us who suffer from irritated, sensitive skin. This serum features Jartbiome, soothing Cantella Rx, and repairing Cicabond. If you have redness or irritation at all, this is said to be the serum for you to try.
– Jartbiome: Helps strengthen, balance, and improve skin's defenses against irritation and damage.

– Centella Rx: Soothes and protects sensitive skin.

– Cicabond: Helps repair and rebuild damaged skin resulting from external stressors

Dr Jart
I used this sample size that I had received in a Dr. Jart kit that I purchased around the Holiday's. I took this with me when I traveled to Chicago and to Ohio. I was thinking that my skin tends to freak out when I'm in colder, dry climates. So I used this and also the Cicapair Color Correcting Cream to see if it made a difference with my redness.
Honestly, I think it helped calm down my redness a bit, but I think I needed to use this product longer to see more results. The deluxe sample size I received in the kit was a really nice size, but I felt like I needed to still use it longer. Will I repurchase?!? I'm not sure yet. I've also read that this is an even better dupe for the Tiger Grass Serum.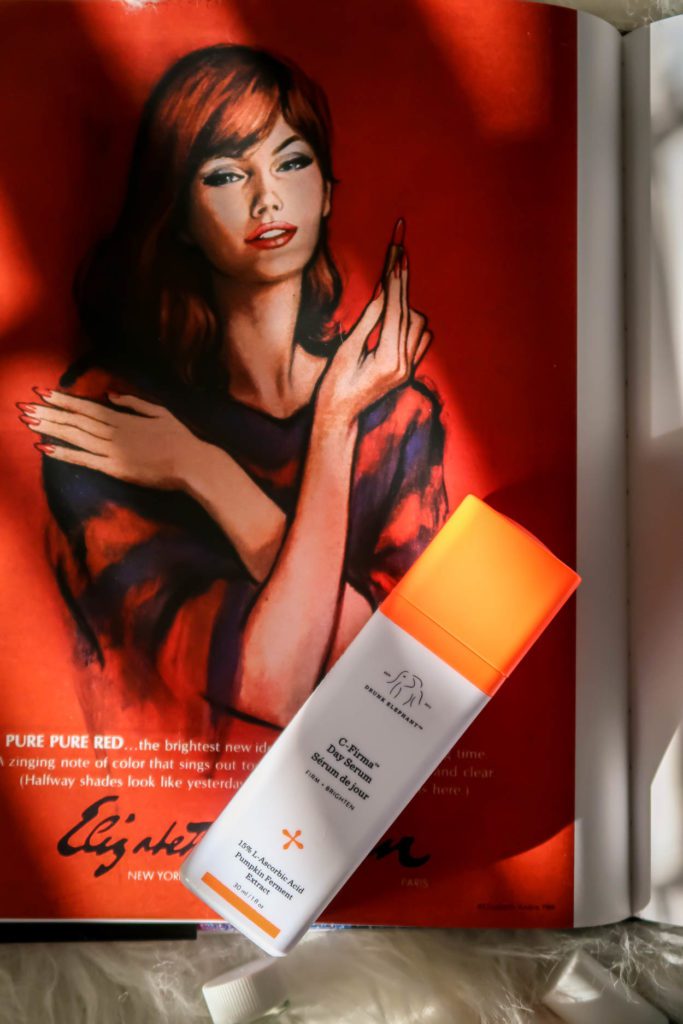 This product was once provided to me for review purposes and then I've continued purchasing it on my own. If you haven't tried Drunk Elephant skincare products, I think that this C-Firma Day Serum is a great introduction to their products.
First of all, you need to be using a Vitamin C product every single day. It's such an important part of your skincare routine. It's going to help with hyperpigmentation, it helps to protect your skin from damaging free radicals, it helps to even out the skin's tone, and helps your skin become more radiant.
I like the Drunk Elephant C-Firma Serum because it also contains antioxidants (15% L-Ascorbic Acid plus Ferulic Acid and 1% Vitamin E) help to firm and brighten the complexion. It also features Pumpkin Ferment and Pomegranate Extract to help dissolve skin cells and help minimize the appearance of pores. Plus, I really like the packaging. It's super easy to travel with.
The most common question I get asked is if the Drunk Elephant C-Firma Serum is a dupe for the Skinceuticals CE Ferulic Acid and my answer is kinda a yes/no situation. Skinceuticals is much more expensive about twice the price of DE, but I feel like the Skinceuticals is a better Vitamin C product for a few reasons. Is the DE Elephant bad? Heck no; it's a great serum. Will I repurchase the DE C-Firma Day Serum? Not right now only because I have the Skinceuticals on hand at the moment.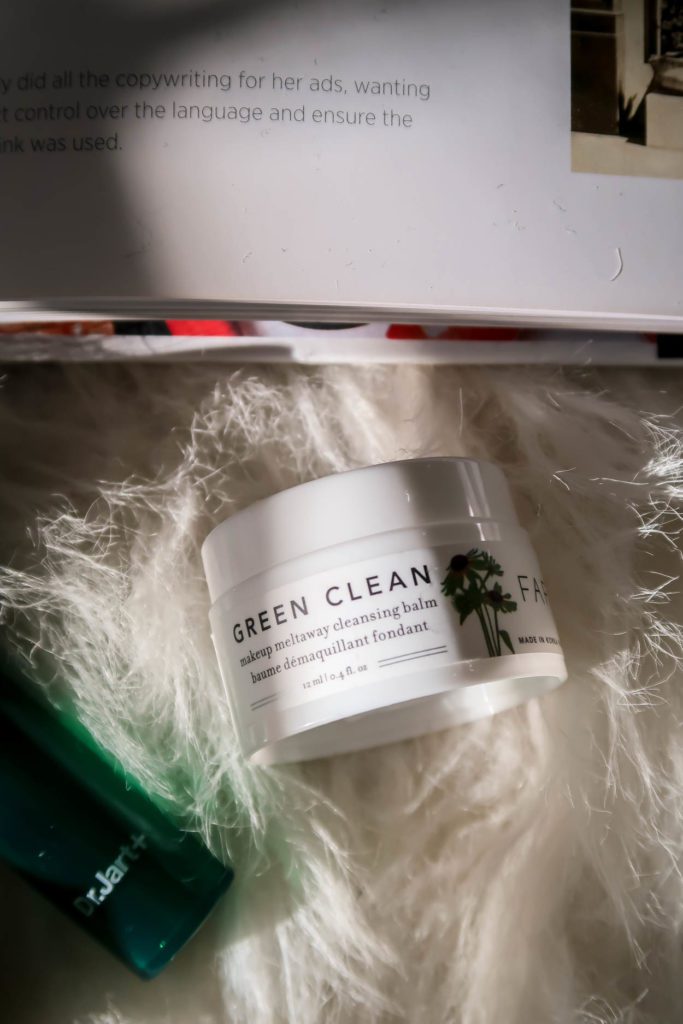 The Farmacy Green Clean Makeup Meltaway Cleansing Balm has quickly become a favorite. It did an incredible job at removing my makeup and it gently exfoliates my skin. I had heard so many people talk about this product and suggest it for me and I finally picked it up in a sample size. It's fantastic and I will totally repurchase when I'm done using a couple other cleansing balms that I have on hand now. Psst…this is a Clean at Sephora product!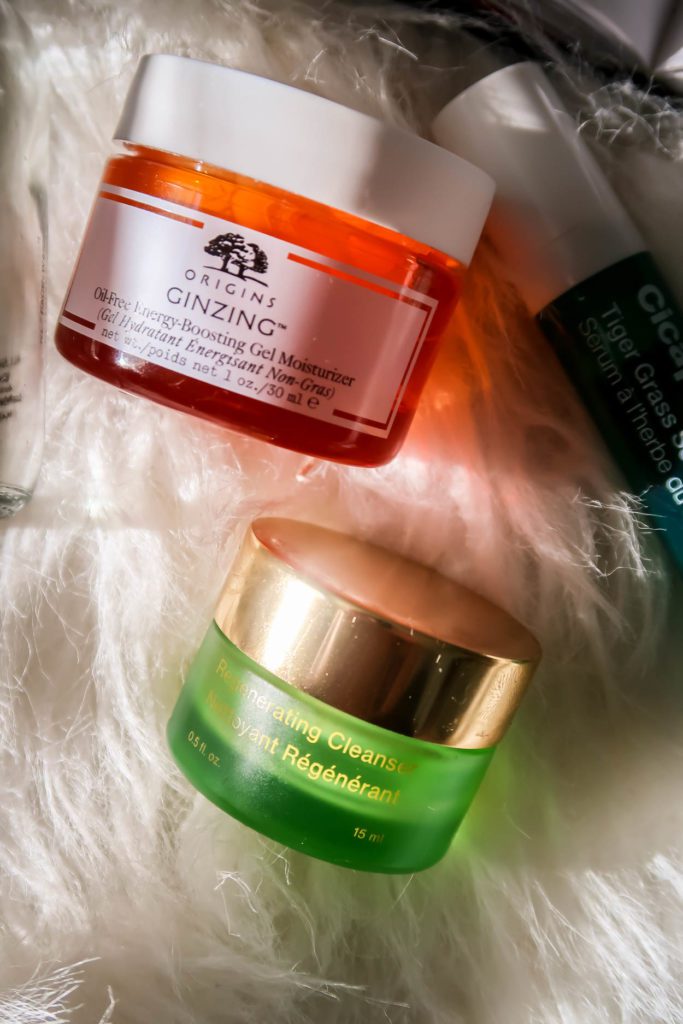 Two products in this photo. The Origins Ginzing Oil-Free Energy Boosting Gel Moisturizer and the Tata Harper Regenerating Exfoliating Cleanser sample. Both are great products!
The Origins moisturizer is a great find! My SIL constantly repurchases products from this brand so I decided to give this a try. It smells great and it feels so good on my skin! It doesn't leave my skin feeling sticky or wet and it keeps it hydrated. My one complaint? I want this to be in different packaging that I can just squeeze out!
– Caffeine from Coffee: Naturally energizing, it helps to refresh and recharge skin.
– Ginseng: Helps increase skin's natural energy.
– Hydra Hug™ Technology: Helps bridge the gap between skin cells so they "hug" to prevent moisture loss.
The Tata Harper Regenerating Cleanser was a sample that I had received from purchasing the Tata Harper Oil Cleanser. I actually just ran out of the oil cleanser and even though I hate the price tag, I absolutely love that cleanser so much I will repurchase it.

The Regenerating Exfoliating Cleanser is a great option for those with dry to combination skin types. Also, I'd suggest this if you have uneven texture and pores. This is the grown up version of the Apricot Scrub. It features Apricot Microspheres that exfoliate and smooth the skin without being harmful. It also features a natural BHA which help to clear the skin and the look of pores. It features an Olive Oil Complex that helps to soften the skin.
If you didn't know, Tata Harper makes all of their products and ingredients on their own farm. They use nothing harmful in their products and this is also a Clean at Sephora brand!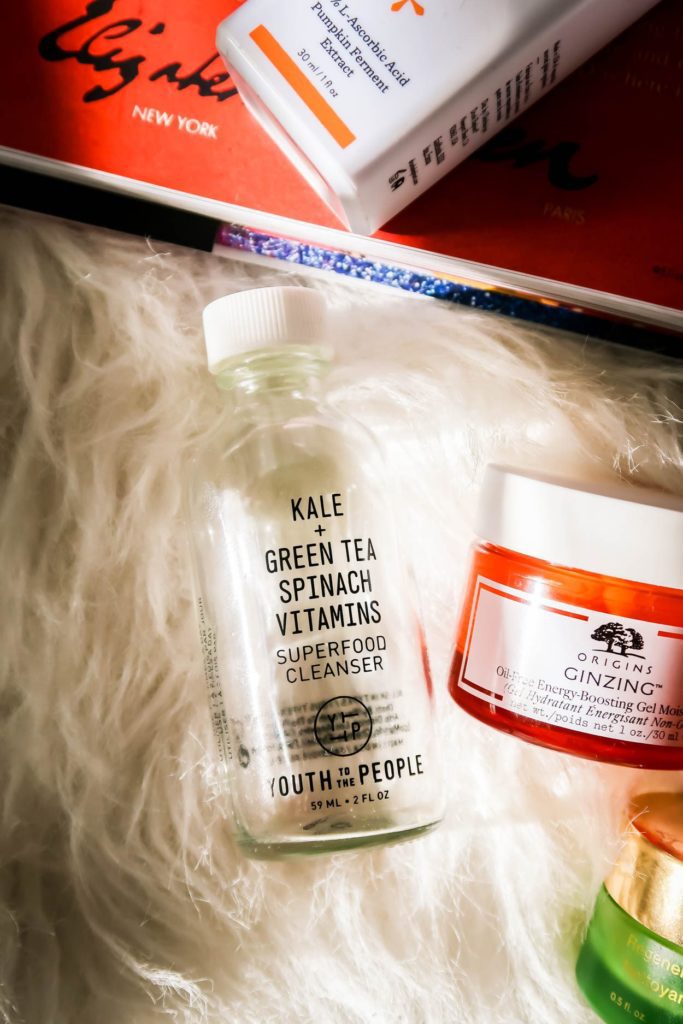 When I purchased this sample size product of the Youth To The People Kale + Green Tea Spinach Vitamins Superfood Cleanser, not one but three Sephora Employees immediately told me how much they love this cleanser.
– Kale: A leafy veg that is a must-have for more than just your morning juice; rich in skin-loving phytonutrients and vitamins C, E, and K to strengthen and leave skin glowing.
– Spinach: A lightweight skin soother with cooling properties and rich with conditioning essential fatty acids.
– Green Tea: An anti-bacterial and anti-inflammatory ingredient that keeps skin clear.
This consistency of this cleanser is so nice. It feels thick and rich and even though it's a foamy cleanser, it doesn't dry my skin out. Instead, my skin feels so much more hydrated just from using this cleanser. You can use this as a double cleanser or on it's own. It's super gentle and I can't recommend it enough!
I have a sample size with me at all times for when I need to travel and I have a full-size for at home. It's really, really good!
So those are my February beauty empties! It was a decent amount of skincare products. Did you use up anything? Let me know!
Shop The Post