I'm going to let y'all in on a little secret. I color my hair and I use John Frieda Root Blur to hide my roots. HA! Coloring my hair is not really a secret, but how I keep my pesky grey hairs under control between my hair appointments with my stylist was, until today. This one area by my forehead in particular really annoys me because I have this tiny patch of grey hair that always seem to show my color fading so much quicker than the rest of my hair.  In order to extend the visits to the salon between each other, I rely on a little help from John Frieda and their product called Root Blur.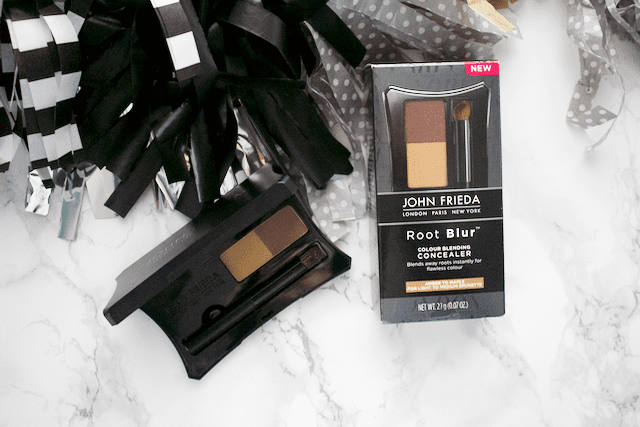 If you venture down the color aisle at Target,  you'll find boxes of the John Frieda Root Blur.  Right now, there is also an endcap that features the products that will be up in stores until March 5th!  It's easy to find and even easier to apply!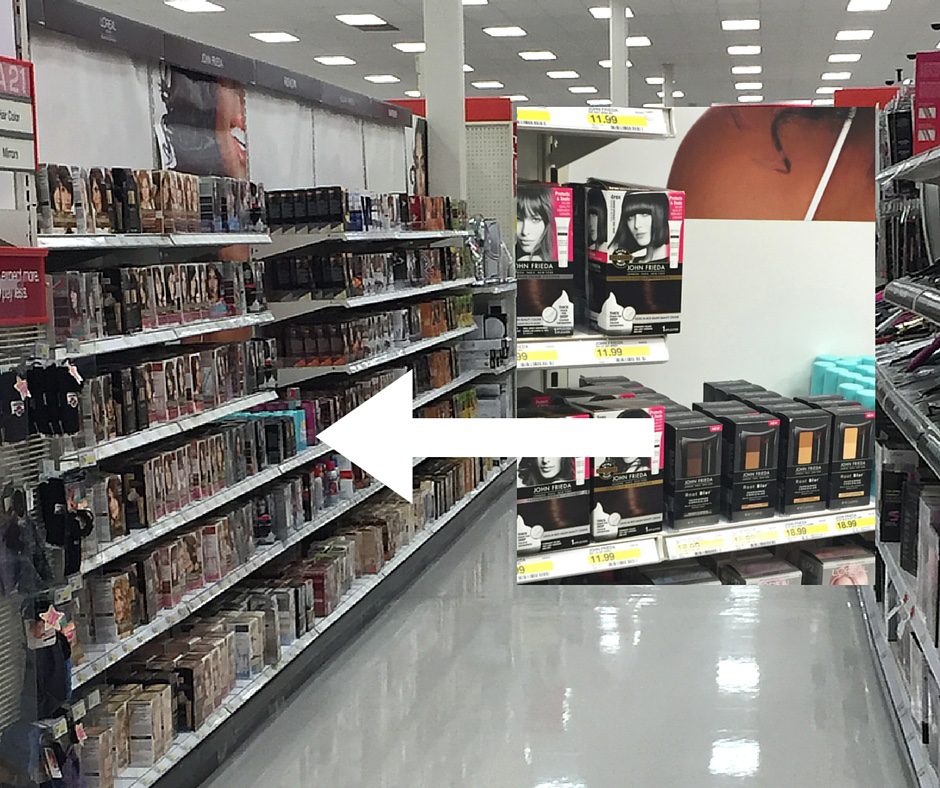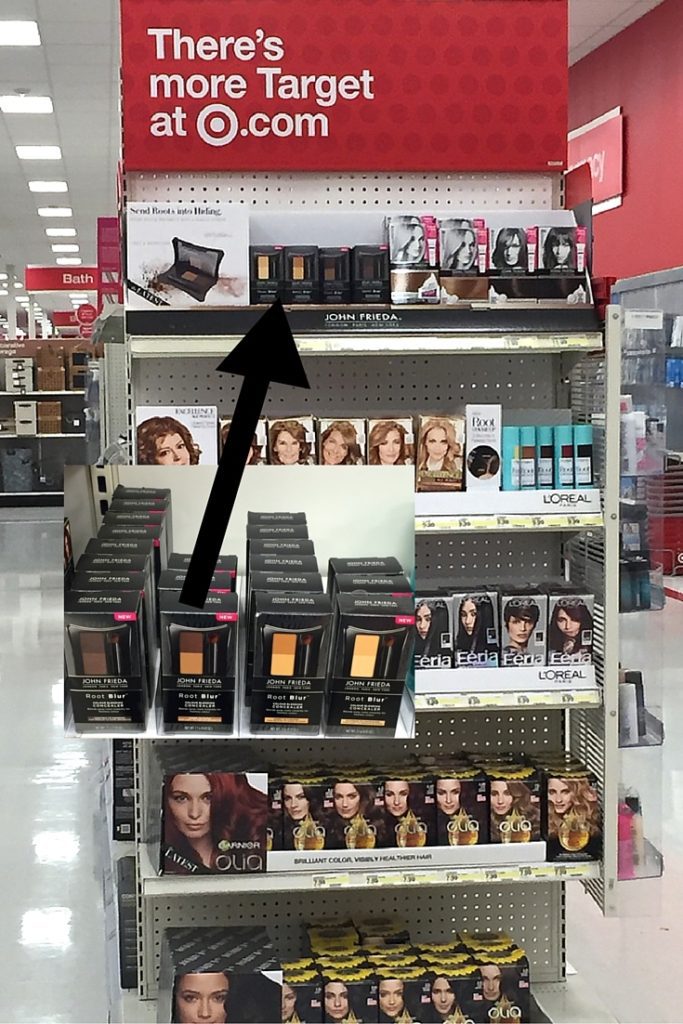 A lot of you are probably wondering what the Root Blur even is.  Is it color? Is it hard to apply? Do you have to spray it on?!?  It's not a permanent color, but instead it's a temporary root cover-up powder (mineral pigments) that will easily and naturally hide your roots! There are two colors inside the palette, a brush and a mirror.   I've used other root cover up products before and I always hated the formula.  They left my hair feeling sticky and my roots looking unrealistic OR the price was crazy expensive.  The John Frieda Root Blur is easy to apply and I never feel any left-over residue left on my hair at all.
Before and After using the John Frieda Root Blur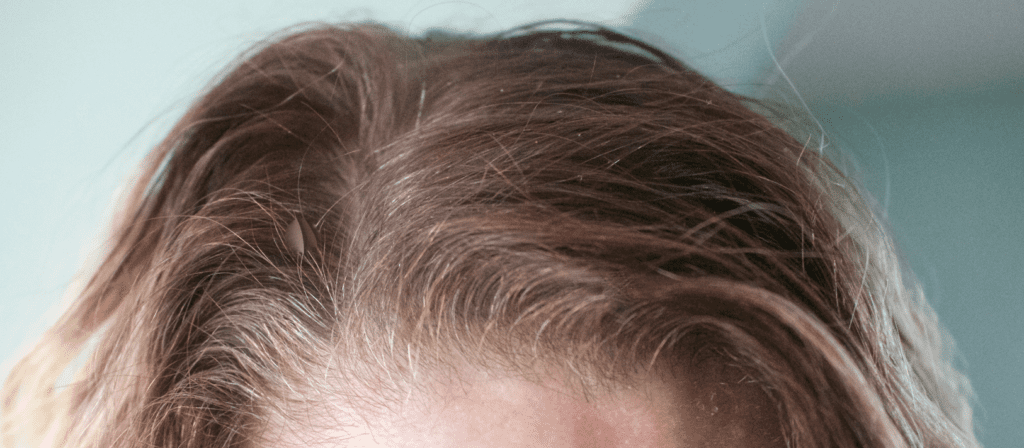 This is before using the John Frieda Root Blur.  It's been about six weeks since I've last seen my hair stylist and right at my hairline on my forehead, I'm starting to notice those pesky grey roots are showing up!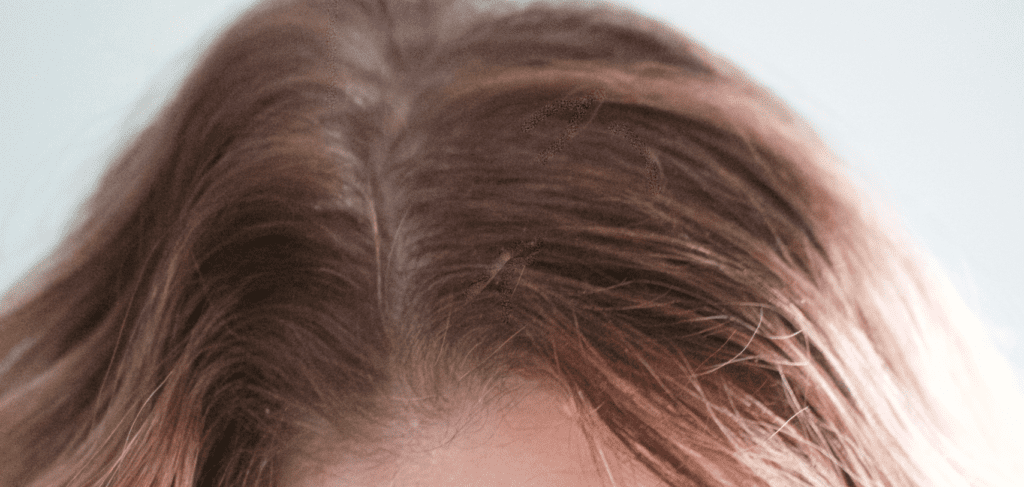 Just using the John Frieda Root Blur, I've easily hid the grey hairs and it looks so natural!  It's a breeze to apply and it allows me to not have to visit my salon as often, which is always a nice treat on the budget!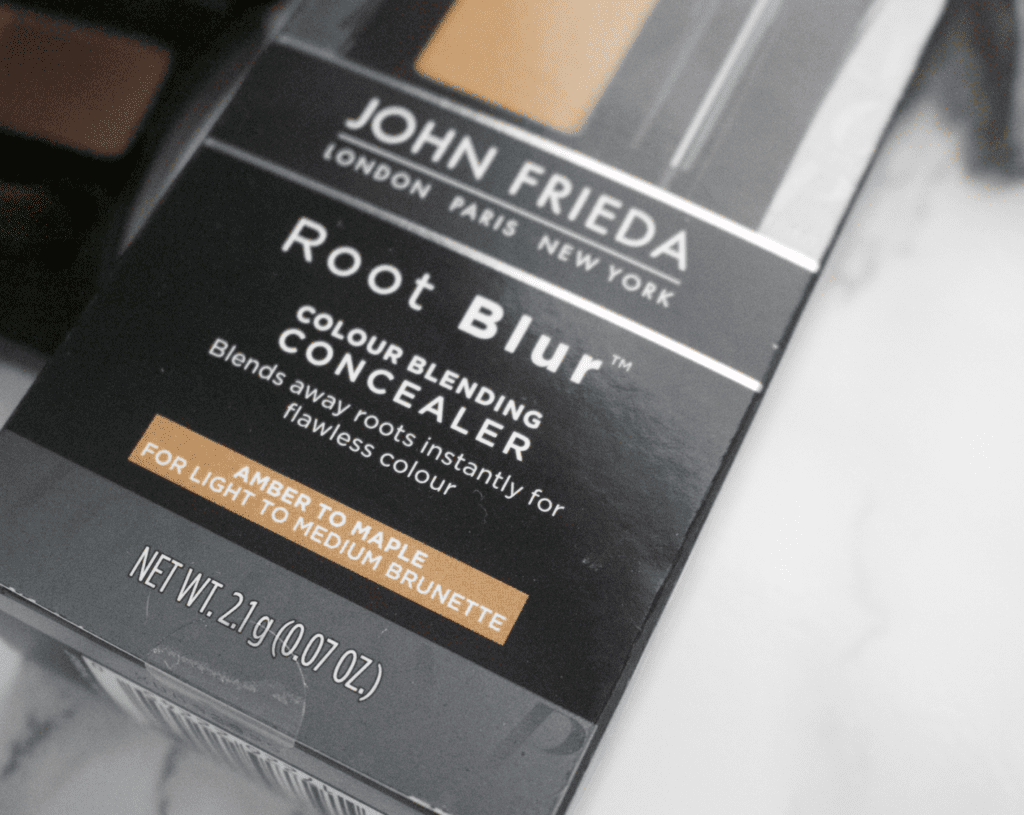 The application is simple and It doesn't rub off or transfer until you wash your hair!  Just use the brush and chose the correct shade that you want to hide your roots.  Obviously you'll pick the shade that matches your desired color the best, the lighter or darker one or a combination of mixing both shades!  There are four shades to choose from, but the color I've been using lately is the Root Blur™ Colour Blending Concealer Amber to Maple For Light to Medium Brunette. It's the perfect color for my light brunette roots, but I also sometimes use the darker shade around my hair line to give my hair a little bit of depth!  Contouring for the hair?!? Kinda, ha!   This is a trick I learned from a very popular hair stylist who works with a group of sisters we are ALL following.  Hint…Hint!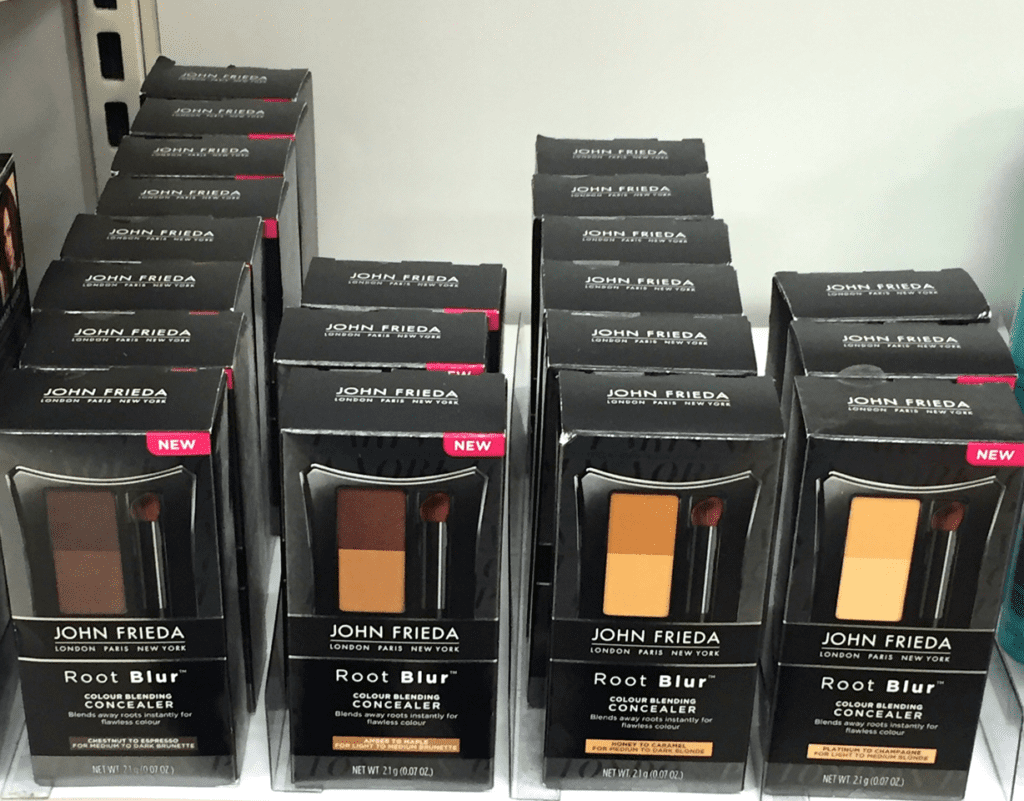 I love having products like John Frieda's Root Blur available at Target because Target is my go-to for everything, including my hair products!    I can easily do my grocery shopping and also pick up products to help cover my roots at the same time, without visiting my salon!  That's winning! The Root Blur helps keep my color looking fabulous, helps me not have to visit my stylist as often and I can change up my hair look in a second by adding some depth to my hair by using the darker shade in the palette!  Even if I'm traveling, the palette is compact and so easy to throw in my makeup bag.  I'm all about simple products that delivery amazing results!
What's your secret to covering up your roots? Have you tried products like this before? I'd love to know your tips!!  If you're interested in purchasing the John Frieda Root Blur, Target is running a special if you purchase 3 John Frieda products, you'll receive a $5.00 Target Gift Card!

This shop has been compensated by Collective Bias, Inc. and its advertiser. All opinions are mine alone. #RethinkColour #CollectiveBias