I use a setting powder every single time I put on makeup. It completes my makeup look and helps keep it in place. Who wants their makeup melting away and settling into their fine lines?!?! Not me! When I saw the HOURGLASS VEIL™ TRANSLUCENT SETTING POWDER was finally released, I knew I had to experience it. Why? Because the Hourglass powders are one of my favorite products to use on my skin. Their powders are unlike any others I've ever used and in my opinion, some of the best out there. Also, I really love their Veil Mineral Primer and have used it off and on for years.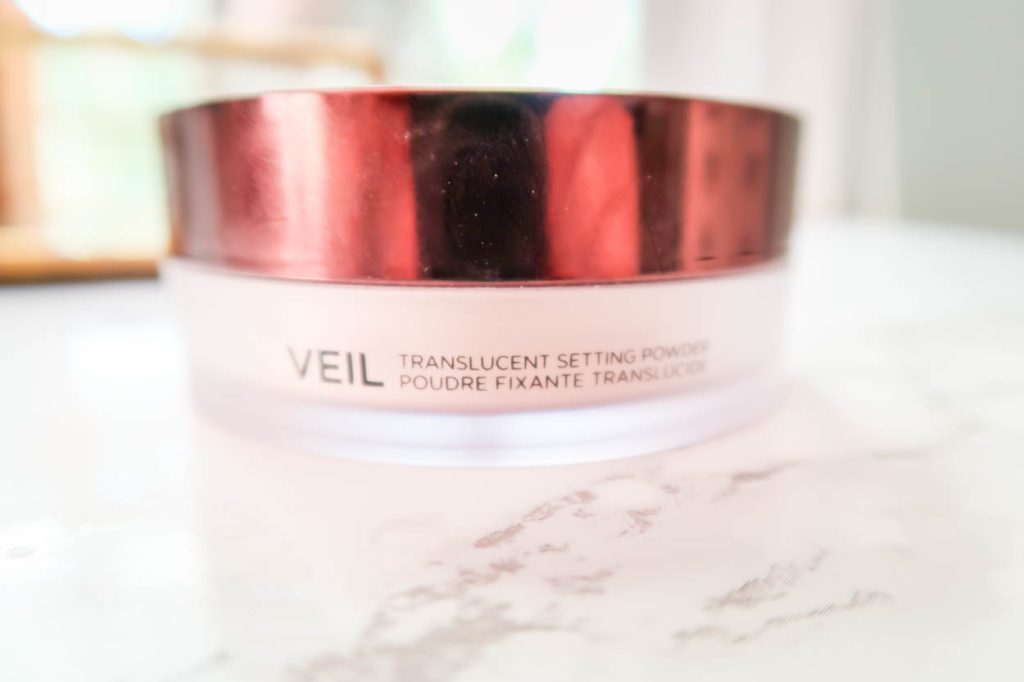 HOURGLASS VEIL™ TRANSLUCENT SETTING POWDER ($46.00)
Finely milled, weightless powder
Talc-Free
Infused with Diamond Powder without flashback
Can be used to bake under the eye
Perfect for all skin tones
Customized dispense allows for the perfect amount to be dispensed per use
Focus light-reflecting particles to instantly blur imperfections and minimize the appearance of pores, fine lines and wrinkles for effortlessly smooth skin. The translucent formula can be used on all skin tones for an invisible, natural skin finish.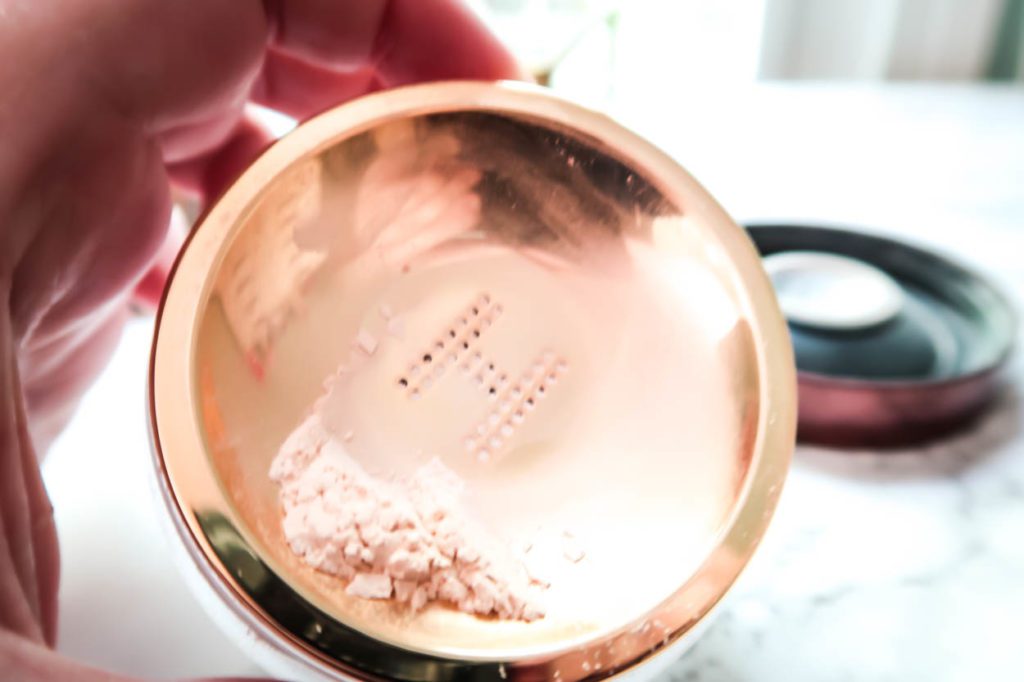 You'll notice the H in the packaging. That's where your powder will come out. At first glance, I wondered if this would actually dispense enough product or not. Actually, it does! I really worked out a lot of product just so you could see the powder, but I normally turn the powder upside down and shake quickly and a small amount of product comes out. It's more than enough.
There is a brush made to go with this setting powder, however I didn't pick it up. I'm considering adding it to my collection at a later time, I just didn't want to add another brush to my collection because I have so many already. That being said, I did get a chance to try it in the store and it's a beautiful brush that is so nicely made. If you don't have a good brush to use for powders already, I'd for sure consider picking up this one!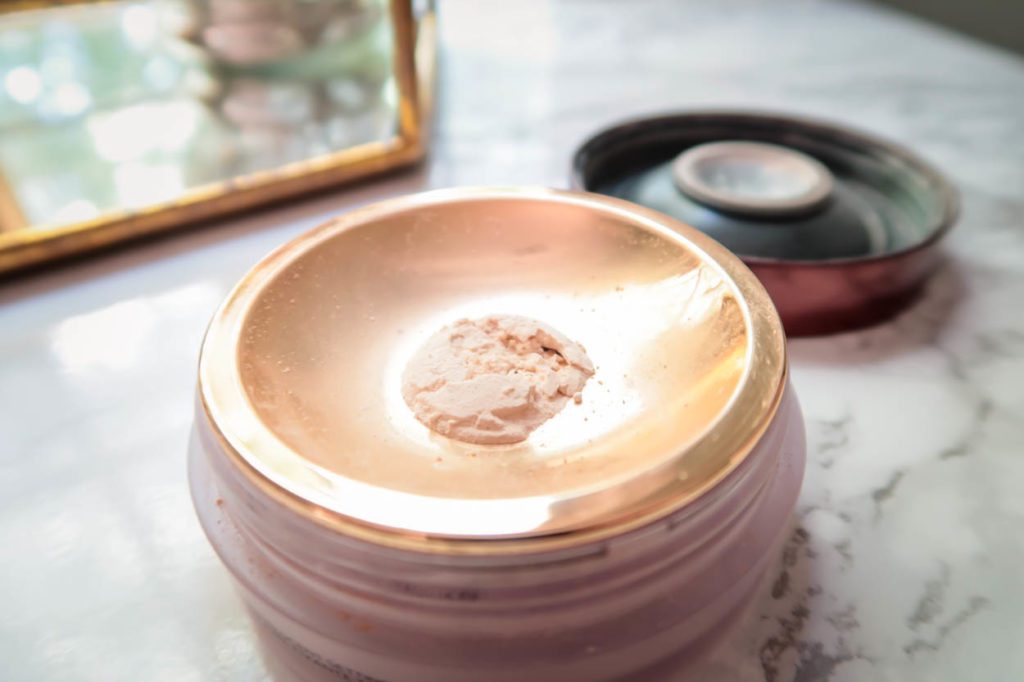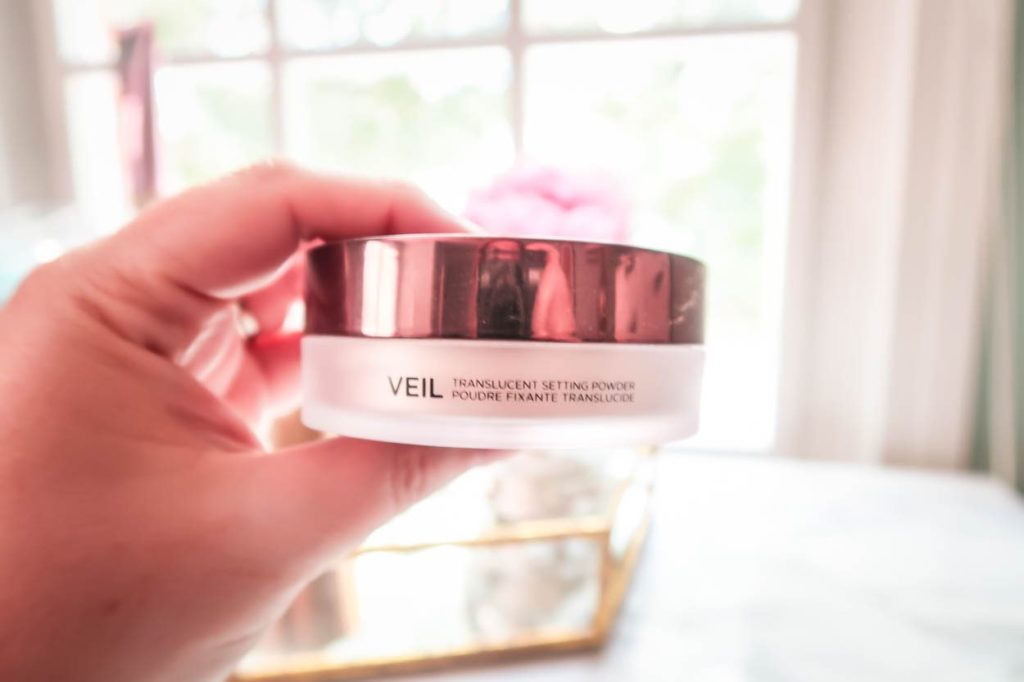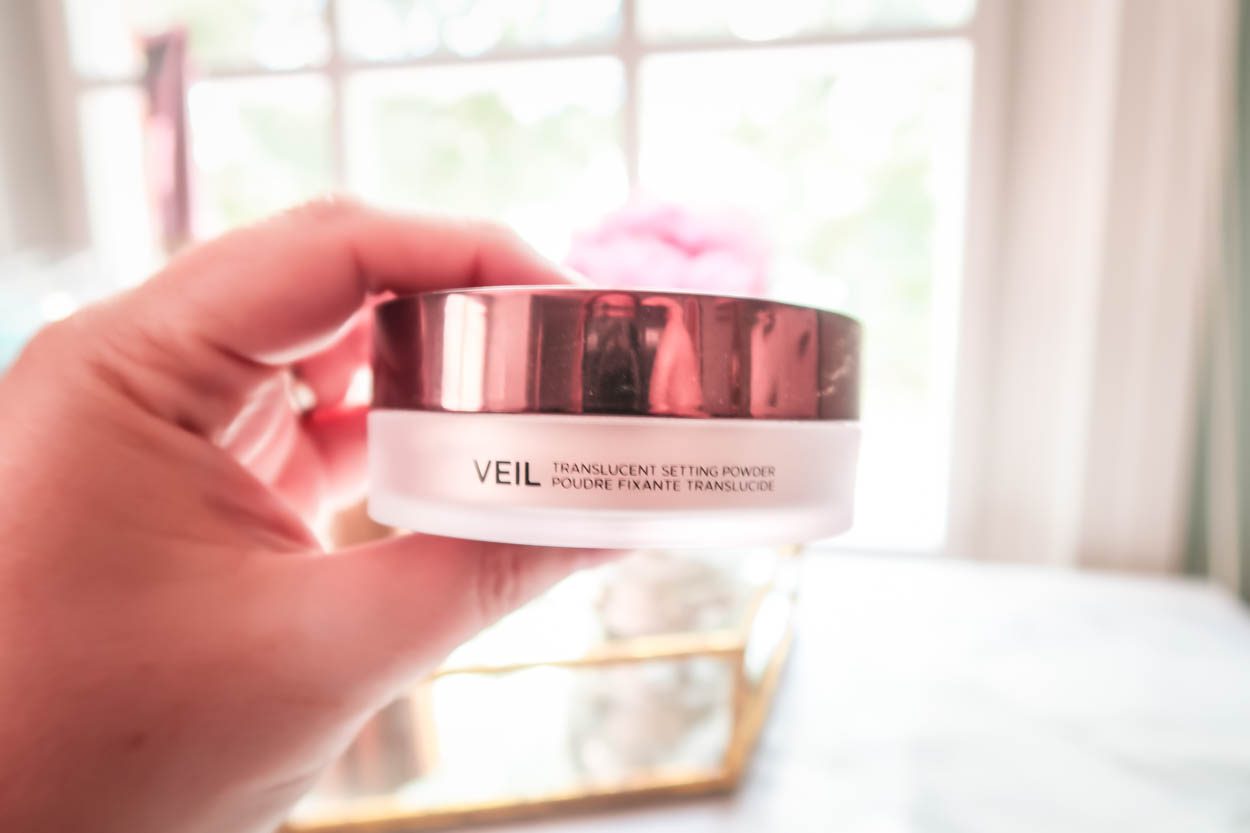 The full size powder retails for $46.00, which is a hefty price tag for sure. Is it worth it? I really do love this powder and think that as far as luxury makeup goes, this is right on par with similar products as far as price goes. IF you're wanting to try this, but can't swing that price tag, I think that the mini version is a nice introduction at a much lower price point at only retailing for $18.00.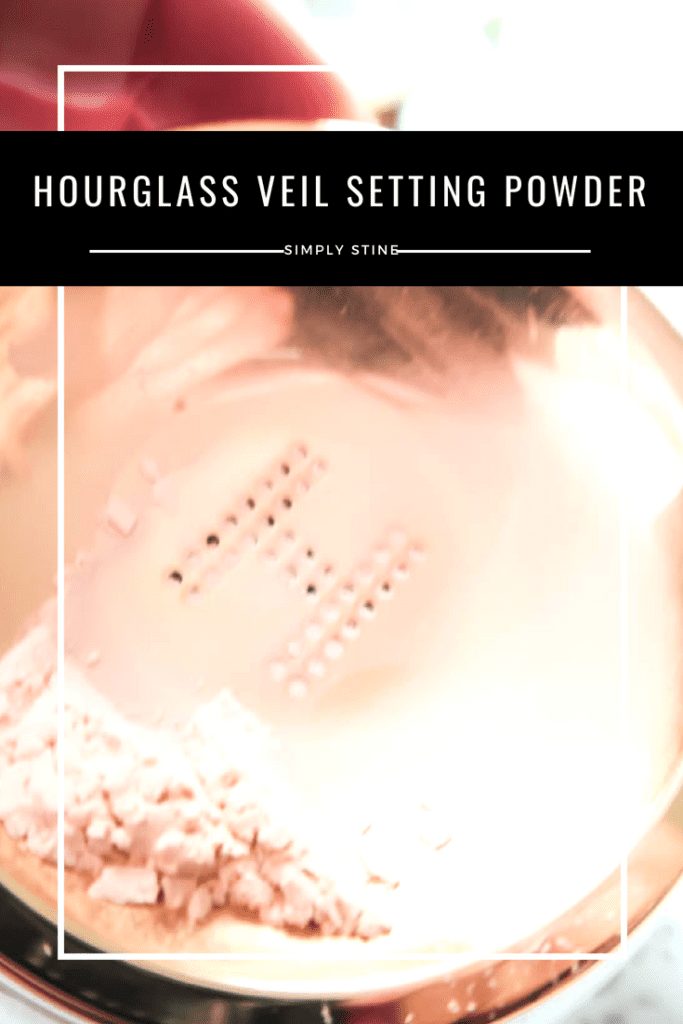 If you're already using their Veil Mineral Primer, I think this is a great setting powder to include in your routine. IF you've never used a setting powder before, I really encourage you to add one to your makeup routine. This helps keep my makeup in place and to make sure it doesn't settle into any of my fine lines. HOURGLASS VEIL™ TRANSLUCENT SETTING POWDER isn't heavy on the skin and since it's translucent, any skin tone can use this product.
This post contains affiliate links