First of all I have to ask, how is it August already?!?!!? I swear to you July went by so fast.  Craziness!! Anyways, I have been keeping track of the products I find myself using over and over again during the month of July and I wanted to share with you guys!
Bye Bye Blemish Drying Lotion
$9.99 @ Ulta Beauty
Image Source: Ulta Beauty
I was in full on panic mode about a week before I was supposed to be in the wedding because I got not one, but three giant zits on my chest.  I rarely break out and I was freaking out.  My friend has used Bye Bye Blemish Drying Lotion and raved about it, so I went on the hunt to track it down.  Ulta was the only place that carried it and I had to go to two stores before I actually found it in stock.  At first when I used it, I was not seeing results.  I almost returned it.  Then I realized I had been using it incorrectly.  I dipped my q-tip into the top part of the bottle and not fully down into the pink looking part.  DUH!!! Once I did that, everything seemed to disappear pretty quickly.  I had bought some other acne gels, but they didn't work.  This stuff is worth every penny it costs.  I am VERY lucky that I don't break out very often, but I know girls who do, that use this product and they can get rid of even the worst break outs, very quickly. If you suffer from acne, give this product a try! I'm going to do a full blog post about this product with more information about ingredients and instructions!
Dove go fresh Cool Moisture Body Wash with Nutriummoisture
Prices vary for this product.  I've seen it for as low as $5.00 or as high as $7.00. Check your sales and coupons to find the best price!
Image Source:Walgreens
This gentle cleanser has been my go-to body wash lately.  It's got the freshest, cleanest scent and it doesn't dry my skin out.  Since I've been in the sun more, this has been a great body wash to give me a little bit of moisture, but not too much.  This does have Green Tea and Cucumber in it, so the scent is very light.  LOVE everything about this body wash, including the price tag!
**Click here to see a video explaining the Nutriummoisture a little bit more!
Soleil Tan De Chanel
$48.00 at Chanel Counters or online
Image Source: Chanel
I did a blog post about this product recently and I'm still loving it, which is a very good thing given how expensive it is!  I've said this before and I'll say it again, not all bronzers are the same! Even with my fair skin, this product allows me to have a little bit of sun-kissed goodness and at first it may seem like it's applying heavy, but it buffs away so nicely.  I can apply this all over or use it to contour.  I've even used it on my legs and shoulders.  Can I say again just how pretty this packaging is!!! Chanel products always feel so luxurious to me.  This is for sure a splurge product, but I have to admit that it's become a daily addition to my routine.
BeautyBlender
$19.95 and up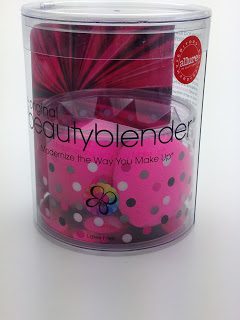 I go in spurts of using certain makeup brushes and sponges.  Lately, I can't seem to put my beauty blenders down.  Given the hot weather we've had in Georgia lately, I don't want heavy makeup.  The beauty blender is the perfect makeup tool to give me a natural makeup look.  I get the sponge damp and use it to buff away my foundation on my face.  It's great for concealers and cream blushes also.  If there is ever a makeup tool you need to own, this is the one!  If you haven't tried it yet, get it now!  You won't be disappointed.  **I picked up another knock off version of this and still, nothing works like the original one.
To purchase one, click here to visit the Sephora website! I've seen them in some Sephora locations, but not all.  You can also go online to the BeautyBlender's website for more info!
Those are my July favorites! Nothing too crazy, but some good products that really do give results.  Let me know if you have been using any products you've been loving lately! I'm always open to suggestions.
-Simply Stine