When I first saw glimpses of the NARS Skin Deep Eyeshadow Palette, I knew it had to be mine. It's like a warm-toned palette of perfection. If you've been on the fence about whether or not to purchase this neutral eyeshadow palette, trust me when I say that this has been my favorite eyeshadow palette release in a long time! It's so good!
Sadly, this palette is sold out. So if you're looking for warm-toned neutral eyeshadows, I have some suggestions for you! Fear not, there are plenty to choose from.
Nars Skin Deep Eyeshadow Palette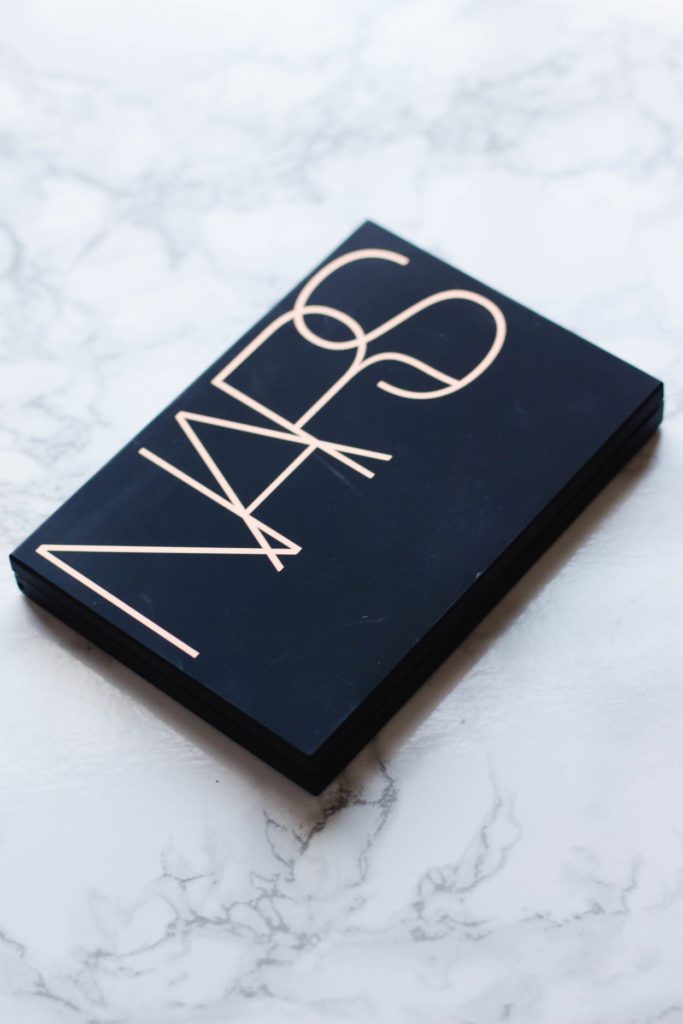 A MULTI-USE PALETTE CONTAINING 12 NEUTRAL SHADES TO DEFINE, LINE, AND HIGHLIGHT EYES AND BROWS

NARS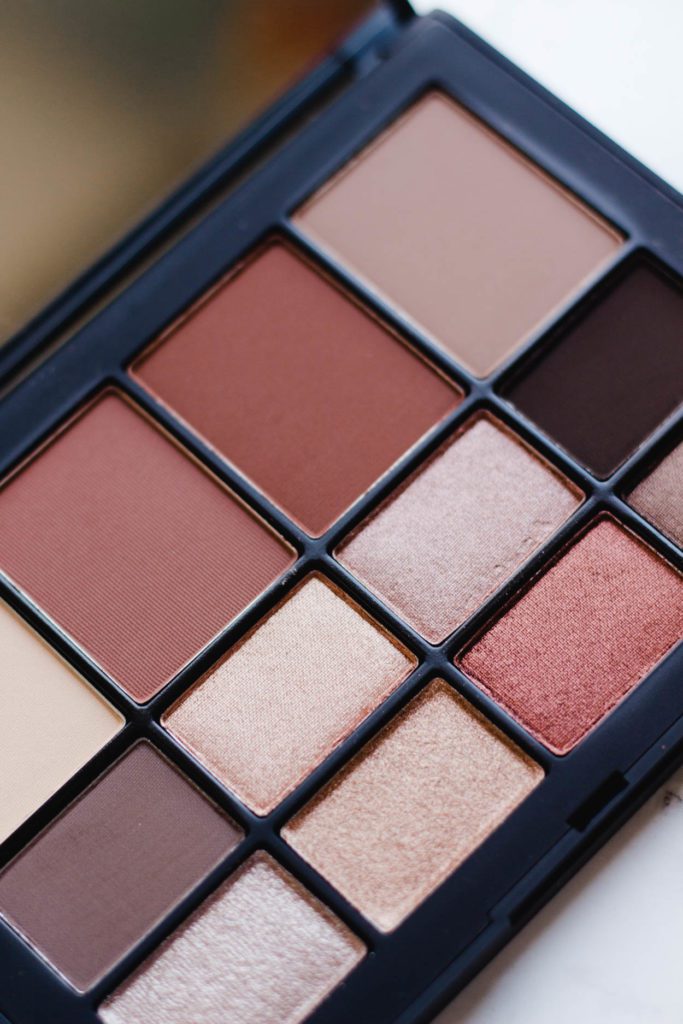 Basic In The Best Way
I get it. A lot of you are tired of basic, neutral palettes. There have been so many releases, but I'm still loving the NARS Skin Deep Eyeshadow Palette. I get so much use out of the colors and they are shades that work for so many skin tones. Would you already have these shades or something similiar? Possibly.
The shades included in the NARS Skin Deep Eyeshadow Palette allow me to wear a natural, everyday makeup look BUT I also have the ability to add in a pop of metallic or shimmery shades as well. It can go from day to night so easily!
Not only are these beautiful eyeshadows, but I can also use them as highlight shades and I can use the matte colors to fill in my brows. I could take it even one step further and say that I could use some of the matte colors for a contour shade as well. My point is, this palette is basic, but in the best way because you get so much use out of it!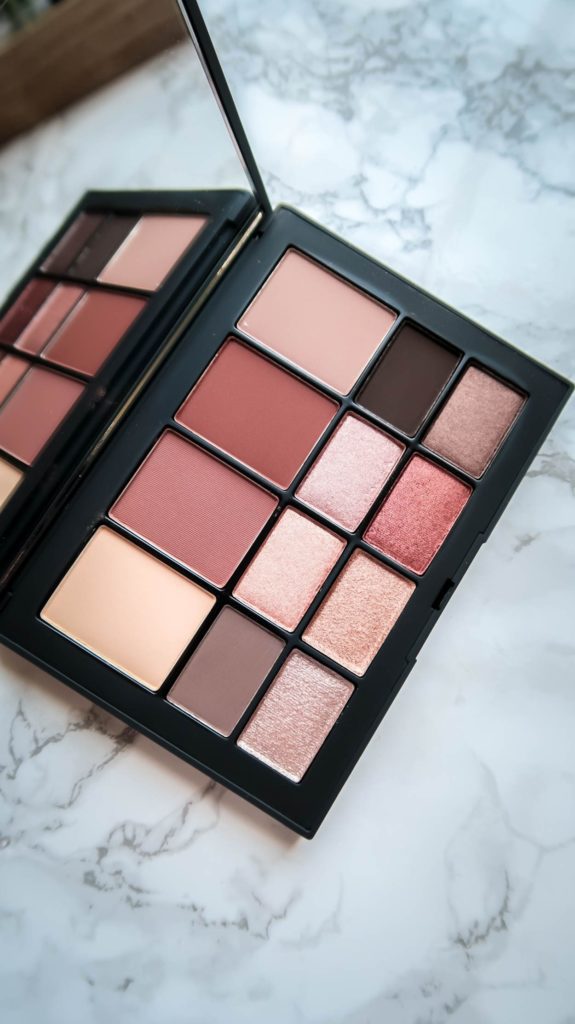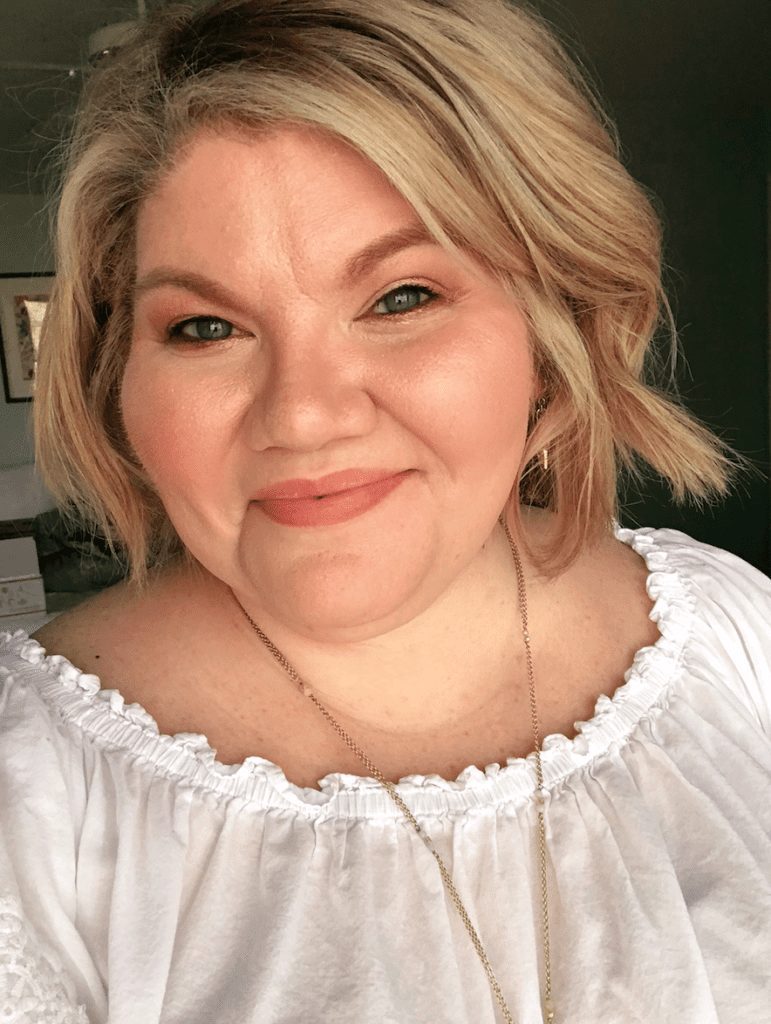 Shades Included In The NARS Skin Deep Eyeshadow Palette
Some of these shadows have been previously released, so I'd check your collection before purchasing this palette. The texture of the eyeshadows vary. Some of the metallic and shimmery shades do tend to "crumble" when you apply pressure to the pan, but I find that very normal with those types of shadows. So expect some fallout, but it's nothing to be concerned with.
The matte shades are incredibly pigmented. One swipe and I was like "WOW" and I mean that in a good way. They went on easy and they blended very nicely.
TAUNT (matte cream)
SOPHIA (matte rich cool brown)
WHIPPED (matte warm brown)
UNDRESSED (matte taupe brown)
BALI (matte deep neutral taupe)
ICON (shimmering rosy gold)
BASIC INSTINCT (shimmering icy rose)
COCONUT GROVE (matte deep brown)
CENTERFOLD (shimmering grey beige)
CALENDAR GIRL (shimmering golden brown)
FASTER PUSSYCAT (metallic copper)
UNBUTTONED (shimmering deep brown)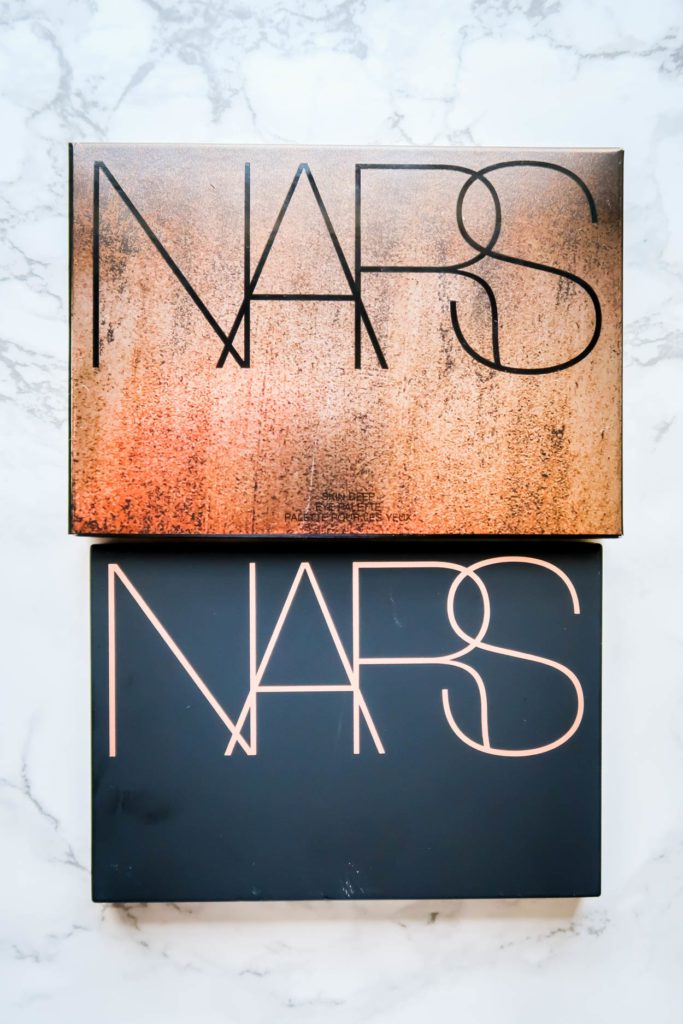 Pros and Cons
With every NARS product, I have the same minor complaint each time. I hate the packaging. Not that it's not secure or anything, but it gets dirty so easily! You can see fingerprints on my Skin Deep Palette (pictured below) immediately after I used it. I wish that the packaging was the same design as the box that it came in. That was stunning!
On a positive note, the colors in this palette are very pigmented and worked great for me. I've purchased other NARS Limited-Edition palettes and had issues. Not with this one. I also loved that it included a huge mirror on the inside and that it had the names of the colors on the bottom of the palette.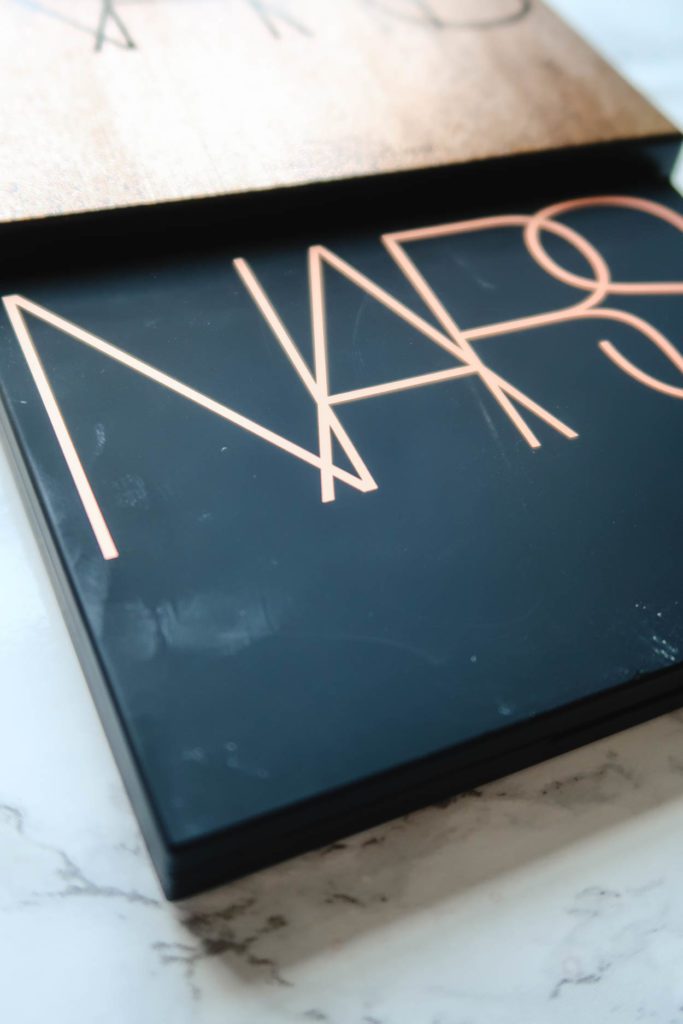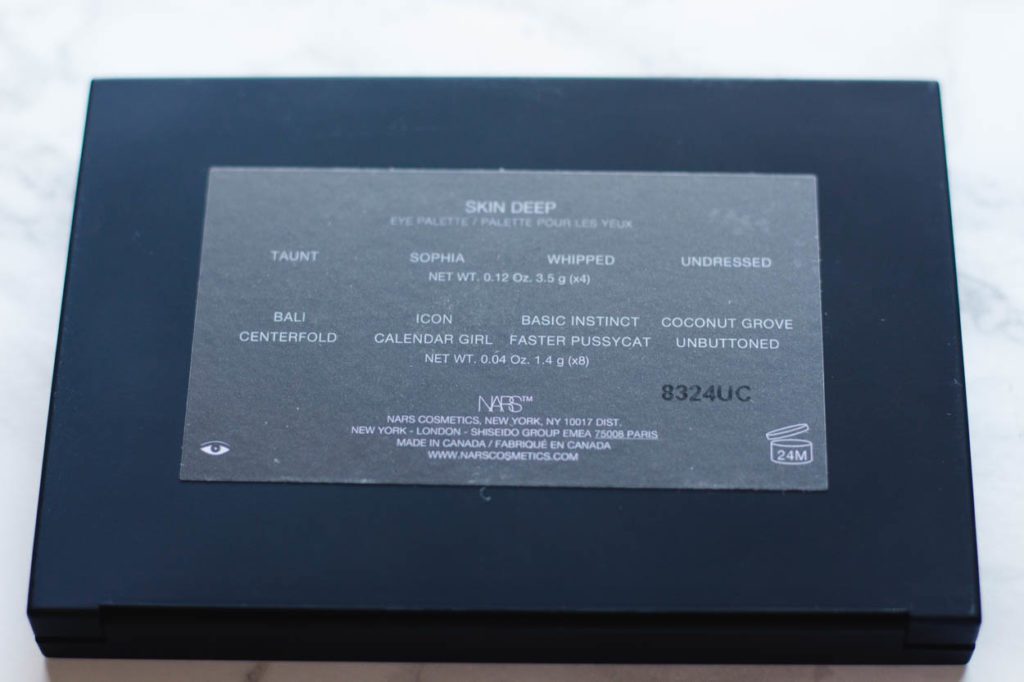 Beautiful Nude Eyeshadows
NARS did a tremendous job on this palette. It's beautiful and everything that you'd want a neutral palette to be. I enjoy the larger matte shadows as well. They're great for blending and will be colors that you'll probably use more often, especially if you are using them for your brows, etc.
I read a lot of people talk about this palette pulling too warm for fair skin tones but I didn't think that was true for me. Being that I am on the fair side of skin tones, I loved the colors that were included for my skin tone. If you have a warmer, darker complexion, you'll love this palette as well. The campaign they did for this release featured Naomi Campbell and she was stunning!
The NARS Skin Deep Eyeshadow Palette for Spring 2019 is available for a limited time only. I saw it available online at NARS and both Sephora as well as Ulta!
NARS Skin Deep Eyeshadow Palette