The holiday's are here and if you are like me, you've probably got some people on your list that can be a bit tricky to shop for.  I've put together a list of some of the gifts that I think would make fantastic Christmas presents.  So it's not so long of a post, I'm going to break it up into categories.  Today's post is going to be all about what to get HER!
Victoria's Secret The Sleepover Cotton Pajama
What girl doesn't love a nice set of pajamas? I give these to my mother each year and they make a beautiful gift.  I like these because they are cotton and not terribly too warm like some of the flannel pajamas that are out there.  This way, they can be worn all year long.
Sperry Top-Sider For J.Crew Leather Shearwater Boots
There is nothing worse to me than having to throw on a pair of ugly boots.  A girl needs classy, fashionable options no matter what weather situation is present. When I saw these boots, I immediately fell in love. There are other colors available and I think that these would be a perfect option for anyone who has to deal with cold, snowy weather.  Now, if Georgia can stop being in the 70's and by some miracle get some snow, I could enjoy these also! Let it snow..
Crate&Barrel Marimekko Pallo Black and White Mugs
A cute mug can do no wrong.  I love this mug from Crate&Barrel. It's available in black and white or red and white.  Add this with some coffee,tea, or hot chocolate and you've got yourself the perfect gift! Crate&Barrel always has the best packaging also. Tell them that it's a gift and they'll get it boxed up for you in no time!
Target's Threshold Wood and Brass Finish Bar Cart
I've been wanting a bar cart for quite some time.  The problem I have found is that they are sometimes way too masculine looking and they just aren't my style.  This is a good mix of not so girly/masculine and it's still very chic. This is available at Target and it's GORGEOUS! I love a good Bar Cart around the house. You can really decorate them with each season and who doesn't love to look at a well stocked bar? I have this on my Christmas list for sure!
If you have a beauty lover to get a gift for, this is THE makeup palette to get.  Right now, it's available on Sephora's website, Ulta's website and if you're lucky, Urban Decay.  I recently did a review on this palette and it's a gorgeous palette that any girl will love.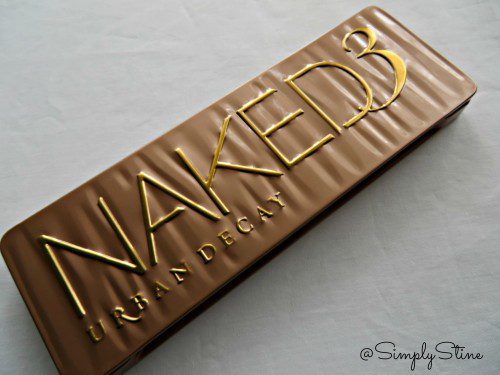 One of my favorite gifts to give is a Lush gift.  It's perfect for anyone who loves beauty and bath products. Their products are top of the line and they always have a fantastic variety of pre-wrapped gifts available for all of your last minute "oops I forgot a gift" needs. You can visit any of their stores or order online. There are so many gifts I could feature from Lush, but I really love this Shooting Stars Gift Set.  It comes packaged in a reusable Christmas Bauble Gift Box and includes Honey Trap Lip Balm, Shoot For the Stars Bath Bomb, Twilight Bath Bomb, Rock Star Soap and a Star Light Star Bright Bath Melt.  This is the perfect gift for any bath lover.  I reviewed another gift set from Lush and for anyone who loves pink and all things girly, take a look.
My best friend got this last year and she wears it constantly. I'm totally jealous of it. I'd love to see this bracelet under my tree.  I love this bracelet because it can go with absolutely anything. It's stunning on and it's just a classic piece of jewelry.   I love that it can be worn alone and also layered with a watch or other bracelets. You can't go wrong with this piece. It's normally always available in stores.
Happy Shopping! Stay tuned for my shopping guide for him!