One brand that I love to use at home to help pamper myself is Aveda. When I think of calming scents that help me de-stress, I will always think of Aveda. Recently, I was sent a couple of products that I have been loving and using weekly and I thought I'd share with you how I "spa" at home with Aveda. If one of your goals for 2017 is to work on your self-care/self-love, this at-home pampering session is for you!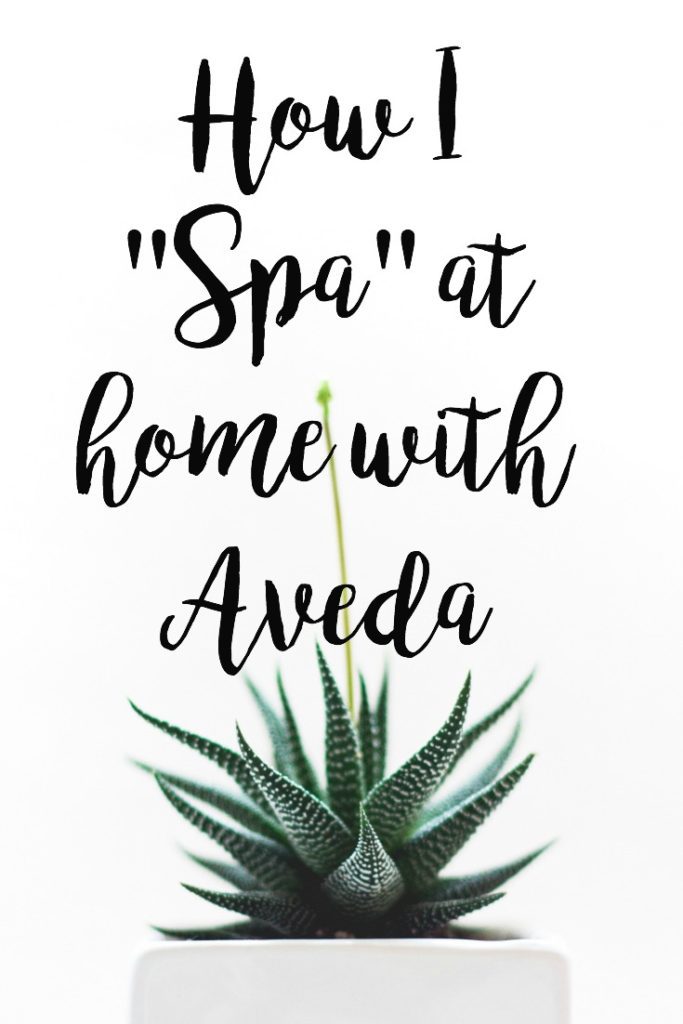 Take it from me, as a person who used to run a Day Spa, it's important to make sure you are taking time to pamper yourself. It's totally necessary to make yourself a priority every now and then! Sure, it's amazing to be able to visit a Spa, but you can 100% create a spa-like atmosphere at home. Here are a few of my favorite tips for creating your own spa oasis at home.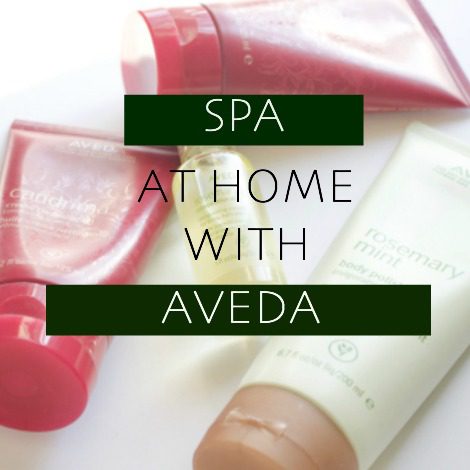 Ambience is key!
I love to light some of my favorite candles, turn on some type of music that relaxes me and turn off all of my electronic devices so I won't be tempted to answer the phone or check emails. Scent, for me, plays the biggest part in helping create that calm environment. Find a scent that helps calm you and helps you unwind.
Treat yourself to some amazing products!
Sure, we all have products that we use daily, but I actually keep a separate bin of products that are basically my "special" products for times when I want to really treat myself. Here are a few of the Aveda products that I have been using lately when I want to seriously pamper myself!
Aveda Candrima Creme Cleansing Oil
Organic Sesame and Coconut Oils, Organic Ginger and Ginger Lily
Leaves my skin feeling so hydrated and so soft
Fantastic scent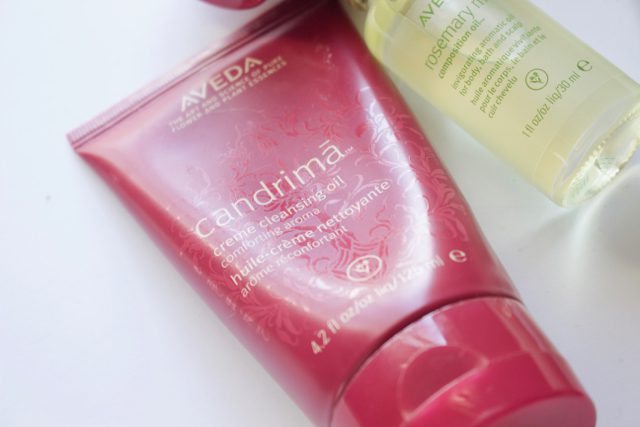 Aveda Candrima Body Moisturizer
Organic Sesame and Coconut Oils, Organic Ginger and Ginger Lily
Nothing too heavy, but still leaves my skin feeling very hydrated
The scent lingers on throughout the day, but not overwhelming at all
Sunflower Oil and Organic Rosemary and Peppermint Oils
Can be used on the body, on the scalp and even in your bath
I have used this to help clear my mind and to help with a horrible headache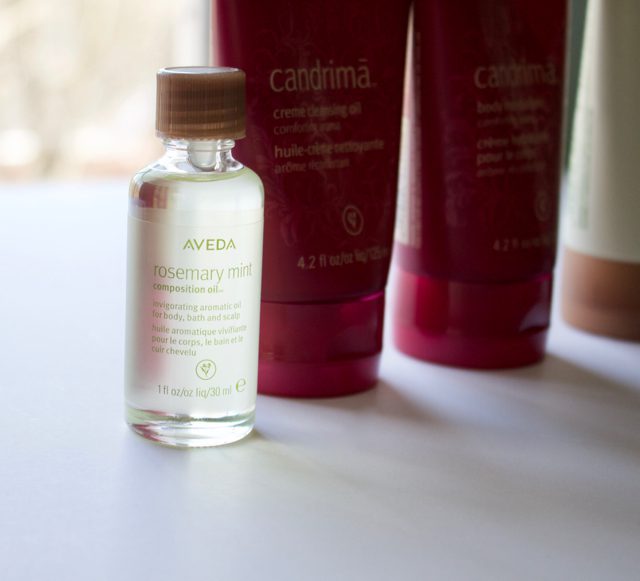 Naturally derived walnut shells, ground coffee shells, organic peppermint and rosemary oils
Fantastic body polish that isn't too abrasive
Leaves my skin feeling ultra smooth and soft
Smells amazing
Just make sure you relax and pamper yourself!
There's nothing better than a really indulgent bath where you take the time to decompress and let yourself unwind. Sometimes I'll read a book, other times I'll just sit and do nothing but relax. The products I use play a huge role in the experience I'm having. The scent helps keep me in that moment of "zen" and there's nothing I love more than getting out of a bath with ultra soft skin and finishing it off with a super hydrating body moisturizer or even a nice hydrating body oil. I'll curl up in a robe and lay in bed and read a book, maybe mediate a little or heck, I might even fall asleep!
The goal with these "spa" at home sessions is to make yourself a priority. They don't have to be super lengthy and you don't have to spend hundreds of dollars at the spa, but it's important to make sure that you're taking time to pamper yourself. Using products like the ones I mentioned from Aveda, guarantee that you're getting products that will help you unwind and will help your skin feel brand-new! I want to know, how do you spa at home?

PR Samples provided for review purposes