I just had to share this beauty with you guys!  I love me some Henri Bendel and I was so excited when I saw this bracelet!  It's gorgeous and I have nothing similar to this at all.  I couldn't pass it up.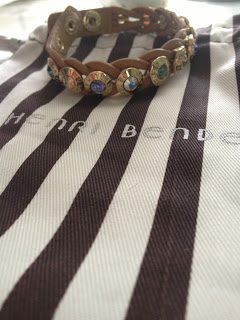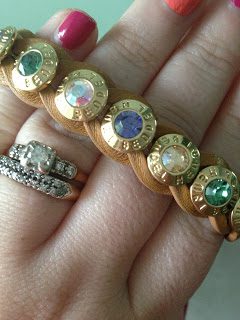 Love this bracelet!  I can wear it when I'm casual or spruce it up with a fancy outfit.  It's very comfortable and when the light hits the crystals (or whatever they are), it shines like crazy!  
This bracelet retails for $68.00, but I was lucky enough to get it for 20% off because they were having a sale! Make sure to sign up for their newsletter because I even got a 30% discount email the other day! Score!!
Here's the information if you'd like to purchase this piece! My piece was the multi color option.  
Image Source: Henri Bendel
$68.00