I've changed up my makeup and skincare routine quite a bit lately. It's that time of year when it's time to start using lighter products and skincare that can handle this hot, humid weather we're having. Did I mention all of the rain we're also having?!? #HUMIDITYSUCKS  So for today's post, I'm sharing the five beauty products for Spring that I'm loving! The products I've included are a combination of skincare and makeup.  So they're great for all skin types and will have your makeup and skincare routine ready for the Summer Springtime weather we're finally having!
Five Beauty Products For Spring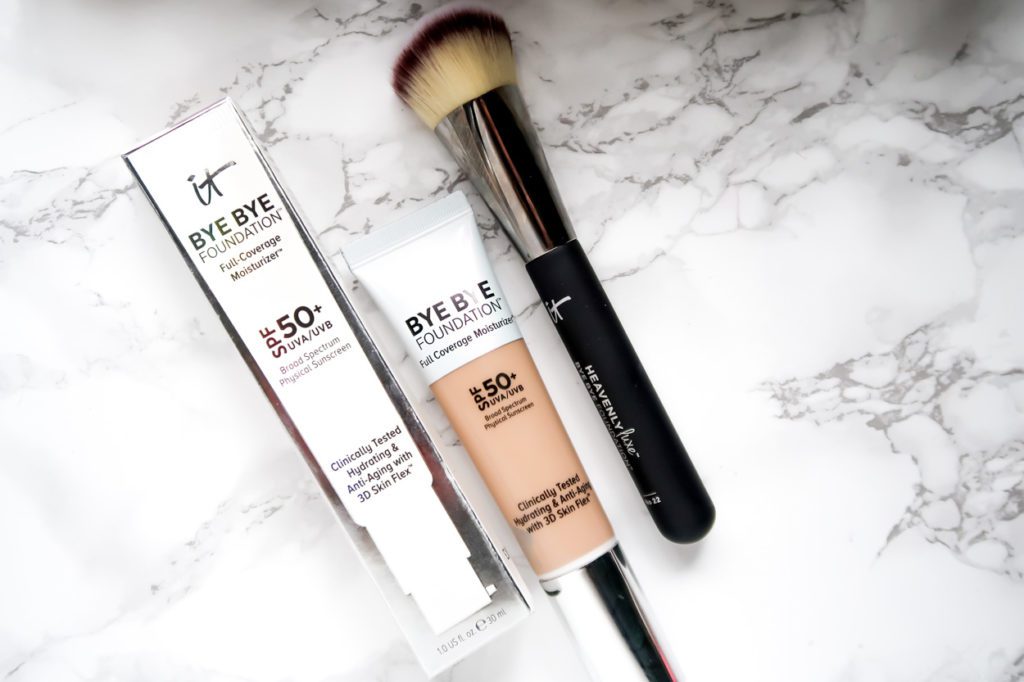 IT Cosmetics Bye Bye Foundation $39.50
I swear to you I have a full post on this foundation coming soon.  It's taken me a little bit to fully form my opinion on it because at first, I didn't think I really saw much of a difference from this and their CC Cream. I've always been a big fan of their CC Cream. The Bye Bye Foundation took some getting used to and a few attempts at applying it differently.  Now, I really am enjoying it and I still think it's a foundation that is safe to use during the Spring and Summer months! If you're looking for a fuller coverage, long-lasting foundation that also has anti-aging benefits, I'm guessing you'll really enjoy this one! Be on the lookout for a post about the foundation soon!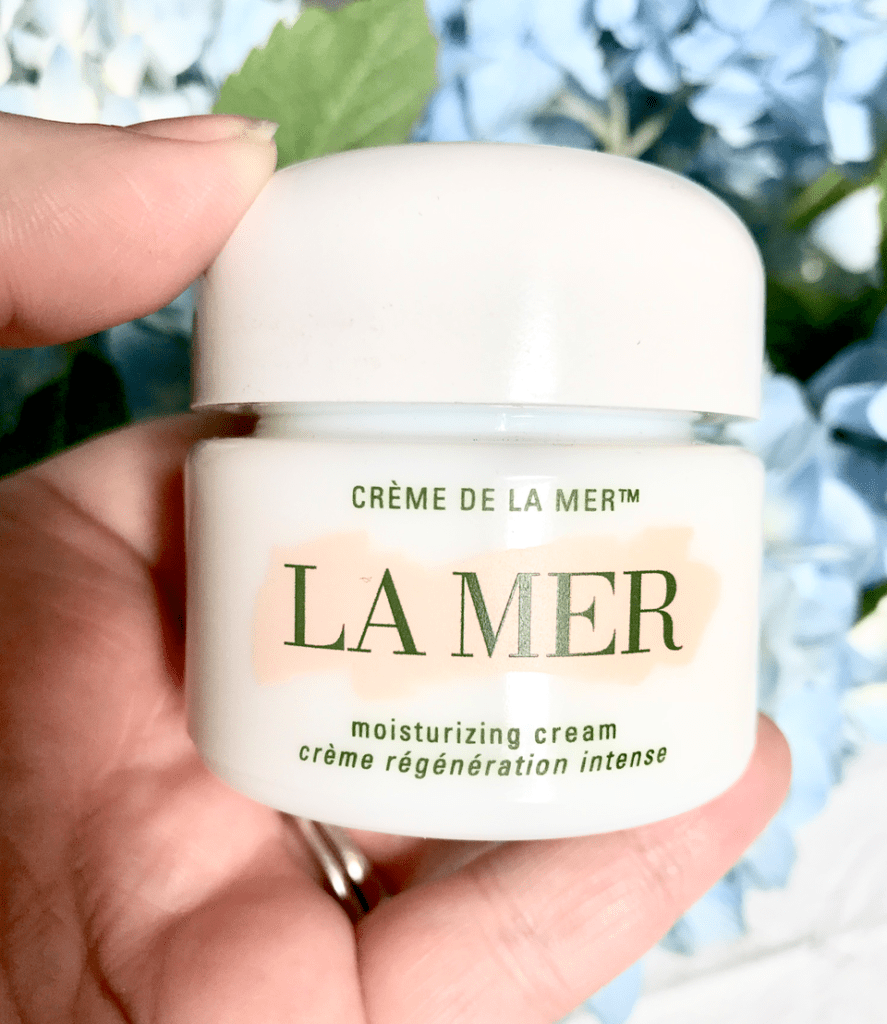 Crème de la Mer Moisturizing Cream $85.00 and up
I get it.  This moisturizer is pretty much has a cult-status following and it's also super expensive, but I'll be honest with you guys and say that this moisturizer is probably one of the best moisturizers I have ever used. It's fantastic and when I used the samples that my MIL gave to me, I was near tears using the last bit of it up.  Even my husband made a comment about how great my skin was looking and how much softer it felt. You guys, that doesn't happen often. 
So if you're in the market for a really luxurious moisturizer that is full of great ingredients for your skin, this is a skincare product to really splurge on. I feel like my skin was not only so much softer, but my redness went down so much.  My complexion was so radiant and my makeup went on so much better.  It made such a drastic change in my skin that I'm really considering splurging on a full-size moisturizer myself.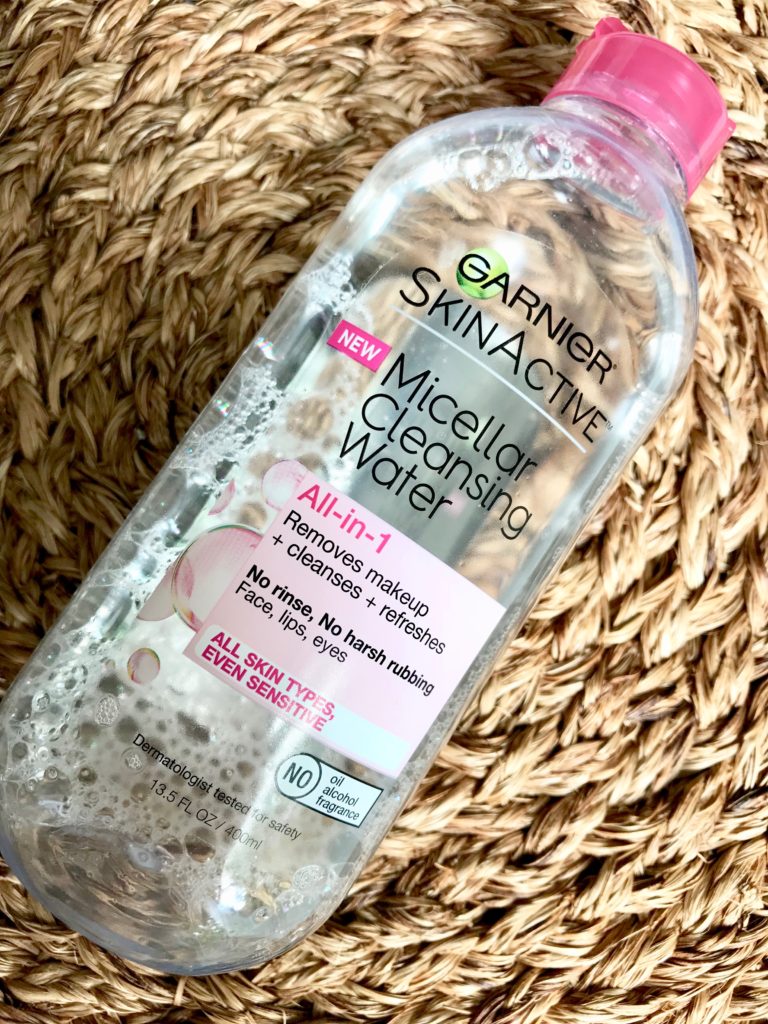 Garnier Micellar Water $8.99
Micellar Cleansing Waters have been quite the talk in the skincare community for a couple years now and they're still a very popular product that drugstore brands finally introduced.  They started gaining popularity in Europe, but really have made their way into the US in a major way.
I love this Micellar Water because I've used very high-end formulas and even drugstore and I have to say that the Garnier Micellar Water has been one of my go-to's because it works so great at removing very stubborn makeup.  It doesn't irritate my skin at all and my eyes don't water when I use this. It's very affordable and normally on sale. If you haven't tried a micellar water, now is the time to give one a try!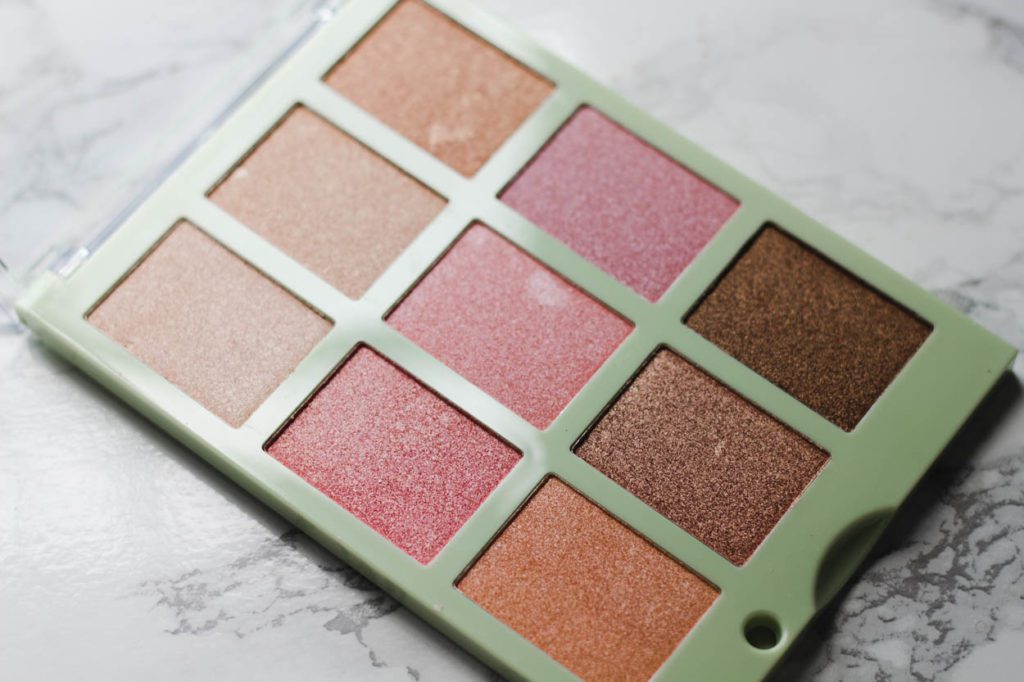 Pixi + Dulce Candy Eyeshadow Palette $24.00
Drugstore beauty really has come a long way in my opinion and palettes like the Pixi + Dulce Candy Eyeshadow Palette have really proven that drugstore makeup can be just as beautiful (if not more) than some high-end makeup brands that are out there. This palette is a multi-use palette. You can use it on the eyes, cheeks and even on the body! I LOVE this palette so much!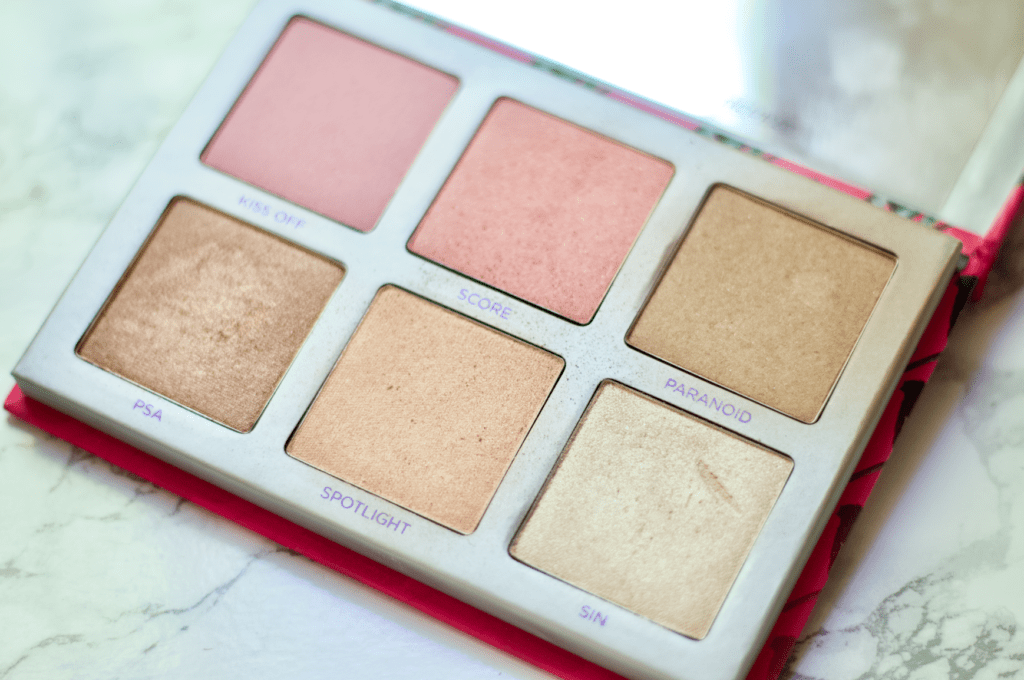 Urban Decay Sin Afterglow Highlighter Palette $39.00 (c/o Urban Decay)
I have been this palette non-stop since receiving it in the mail. I think that I can easily wear every color in the palette and that's rare for me. The blush colors are gorgeous and I'm actually a big fan of the bronzer and highlight shades as well. They give a simple glow to the skin that is gorgeous and can actually come off pretty natural.
My Spring Makeup and Skincare Routine Update:
My makeup has been pretty natural lately.  I've been loving a clean and natural, even complexion with a little bit of color (thanks to my favorite Charlotte Tilbury Bronzer) on my face. I've been going to my favorite NARS Orgasm Blush again (this has been a Simply Stine must-have product for as long as I can remember!) and just a little bit of highlighter to make my complexion seem radiant.
More on all of this coming to Simply Stine soon!
Tell me, what are your must-have beauty products for Spring?