It's Friday! YES! For today's post I thought I'd share with you some of my February Non-beauty Favorites. I've got a little bit of everything included in this post.  I mean, the necessities in life. Good music, movies, books and food. HA! Plus, I threw in a pair of earrings because they are too cute to not share.  February was another interesting month in Atlanta.  Cold weather, ice and snow happened. Valentine's Day happened.  That's about all I remember, ha!
February Non-Beauty Favorites
1.Music
Elle King's new Album, Love Stuff.  This girl's voice is so amazing! I LOVE the song Ex's and Oh's.  I have been listening to this album on repeat lately.  I also have been adding Playlists to Spotify.  Wanna listen to one? Click here! It's free! My playlist Let's Jam has a very random collection of songs that catch my attention! I love Spotify and I'm not sure how I ever lived life without it, ha.  Other music I'm loving lately? The new Florence + The Machine, The Fifty Shades soundtrack because I can't get enough of The Weeknd. His songs and his voice. Oh man. I've also STILL been obsessed with Uptown Funk. I figured by now I'd be sick and tired of it, but I'm still dancing every time it comes on! I also dance at my desk everytime GDFR comes on by Flo Rida. So yeah basically I'm having dance parties at my desk daily, ha!


Image: Spotify
Fun Fact about Elle King, she is Rob Schneider's daughter and she's from Ohio! Seriously though, love this album!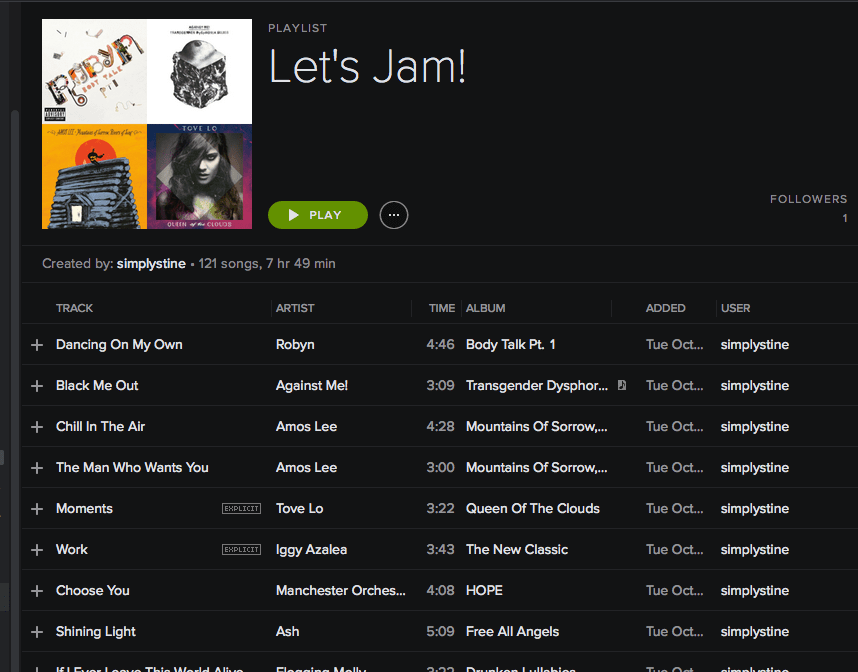 Image: Spotify
2. Nook E-Books
I have been doing some serious reading lately and I've been doing most of it on my Nook.  My husband bought me the Nook when they first got popular (Yes, I have an older one, but it's basically brand-new since I never used it!) and I was really bad and just didn't use it that much. Lately though, I've been using it every single day since I'm trying to read more.  I re-read the Fifty Shades of Grey books (I won't even get into this because the comments I read are crazy) and I've been reading Wild.  I probably have about twenty samples of new books I'm curious about loaded onto my Nook.  If you have anymore suggestions, let me know! PS Wild is SUCH A GOOD BOOK!!! Have you read it?  Do you like E-Books or do you prefer the old fashioned book?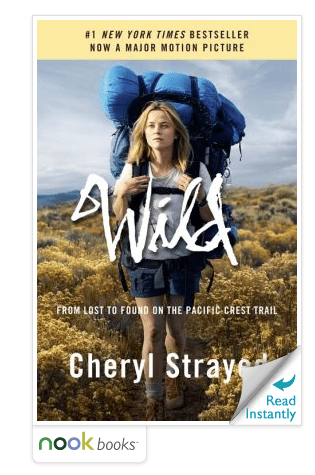 Image: Barnes & Noble
3. Chicken Enchilada Soup and Acai Bowls
Look for recipes on these coming up soon!  I mean, the Acai Bowl might not look like much, but it is so good!  It's seriously something I feel like I'm indulging in and actually, it's really good for me!  Plus, it's really easy to make!  I also made this Chicken Enchilada Soup and it has been so good on those cold, snowed-in days we've had in Atlanta.  Yeah, we SERIOUSLY had snow.  It was spicy, but not too much and was delicious! Recipes coming soon!
4. The Theory of Everything (Prices Vary)
This movie was amazing.  I didn't know how much I'd like it, but I really did fall in love with the story of Stephen and Jane Hawking.  It's such a beautiful story about the up's and down's of a relationship and especially with someone who is experiencing life-changing circumstances.  I think this was my favorite movie I have seen in a long time!  Also, I did try to watch a lot of the Academy Award Nominated movies and so far I've seen Gone Girl (Great movie), Birdman (It was so, so in my opinion) and Boyhood which was a really long movie that didn't seem to have a real gripping storyline.  It wasn't horrible, but it wasn't great.  I have Whiplash and the Imitation Game to watch next!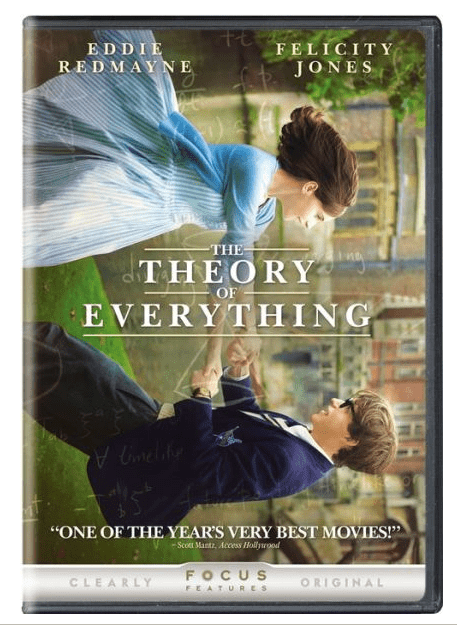 Image: Barnes & Noble
5. Kate Spade Kiss and Make Up Lipstick Stud Earrings ($48.00)
I don't even need to explain this one.  How completely amazing are these earrings? I fell in love the moment I saw them! They are 100% me and perfect for any beauty lover in your life!
Affiliate Links Included.