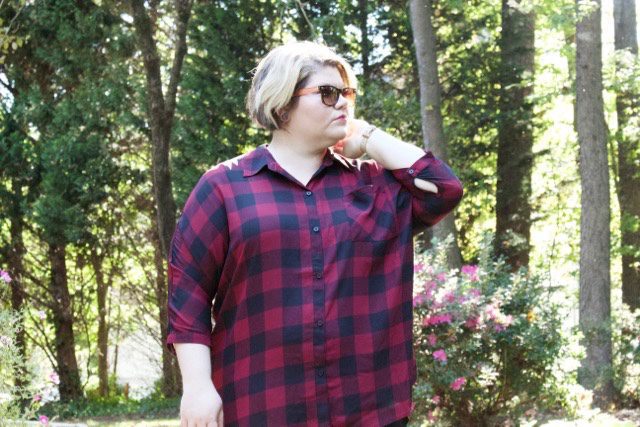 I got friendly in front of the camera recently and thought I'd share my pictures. I'm in no way shape or form what I'd consider a "fashion blogger" but I do enjoy clothes and I have always wanted to show more of my outfits on the blog. So here we are! Let's talk some Fall Fashion!
The plaid shirt was purchased from Target. It's very loose fitting and a little bit longer in the back. It's comfortable and I love the plaid design. It just screams Fall to me! In the first set of pictures below, I've paired it with a long cardigan from the Gap. It breaks it up a little bit and I love that it's more of a pop of color for this look. Complete comfort!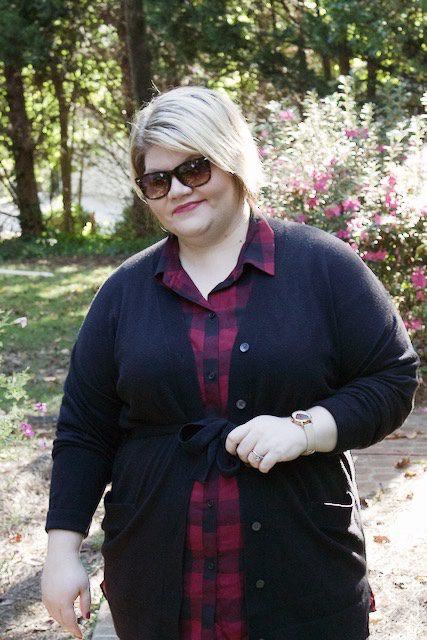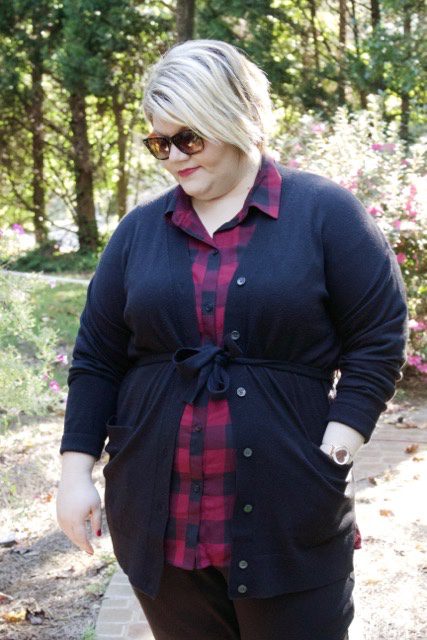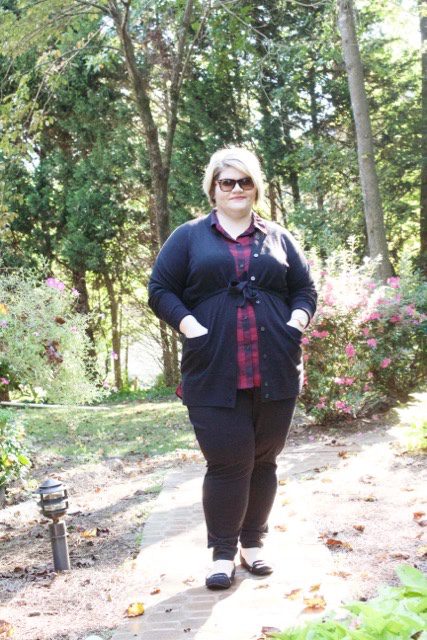 Here is the shirt on it's own. It's so comfortable and can be worn with so many different types of bottoms. I can also tuck in the front a little bit to add a little bit different of a look. I love shirts like this because they're perfect for layering. They aren't too heavy and I don't sweat to death if I do pair this with a sweater or jacket.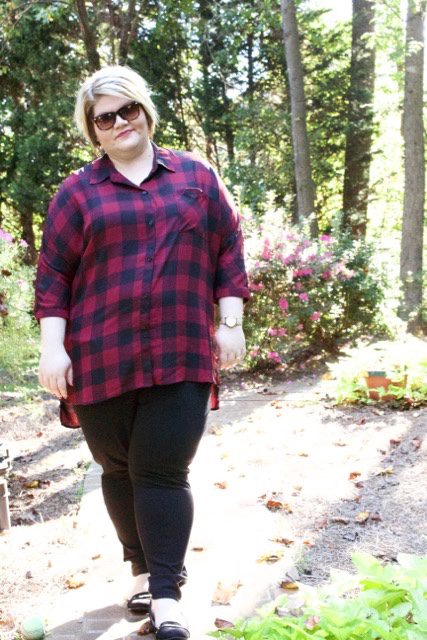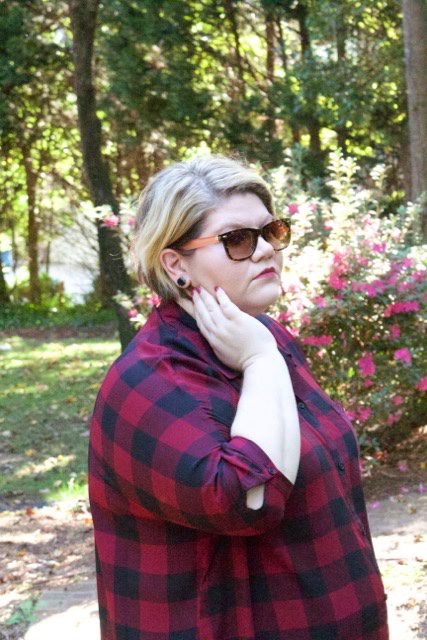 Here I've paired the shirt with a Parka from Old Navy. It's so lightweight, but perfect when you need just a little bit of something to add to your look. I love the green and it's also great for those rainy afternoons that have been happening all of the time here in Atlanta!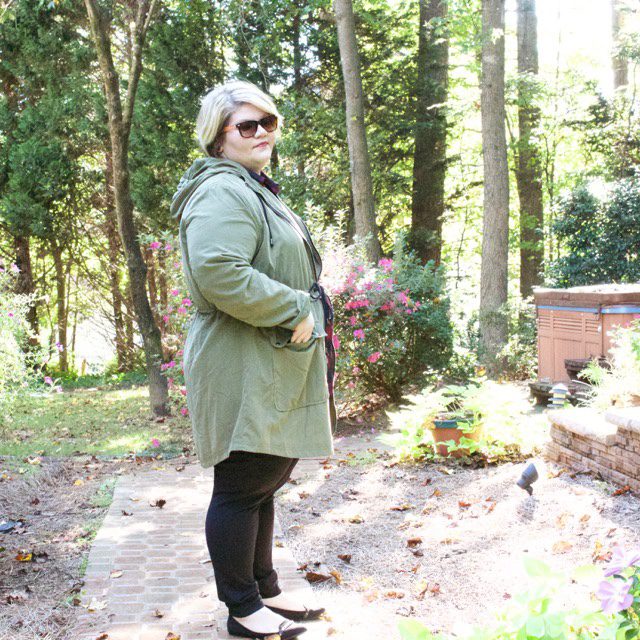 I hope you guys enjoy these posts and find some fashion inspiration from them! My style is always comfort, but with a side of chic. I have some more fashion type posts coming your way soon! What's your one rule for Fashion in the Fall? Comment below!

Affiliate Links Included
[right]