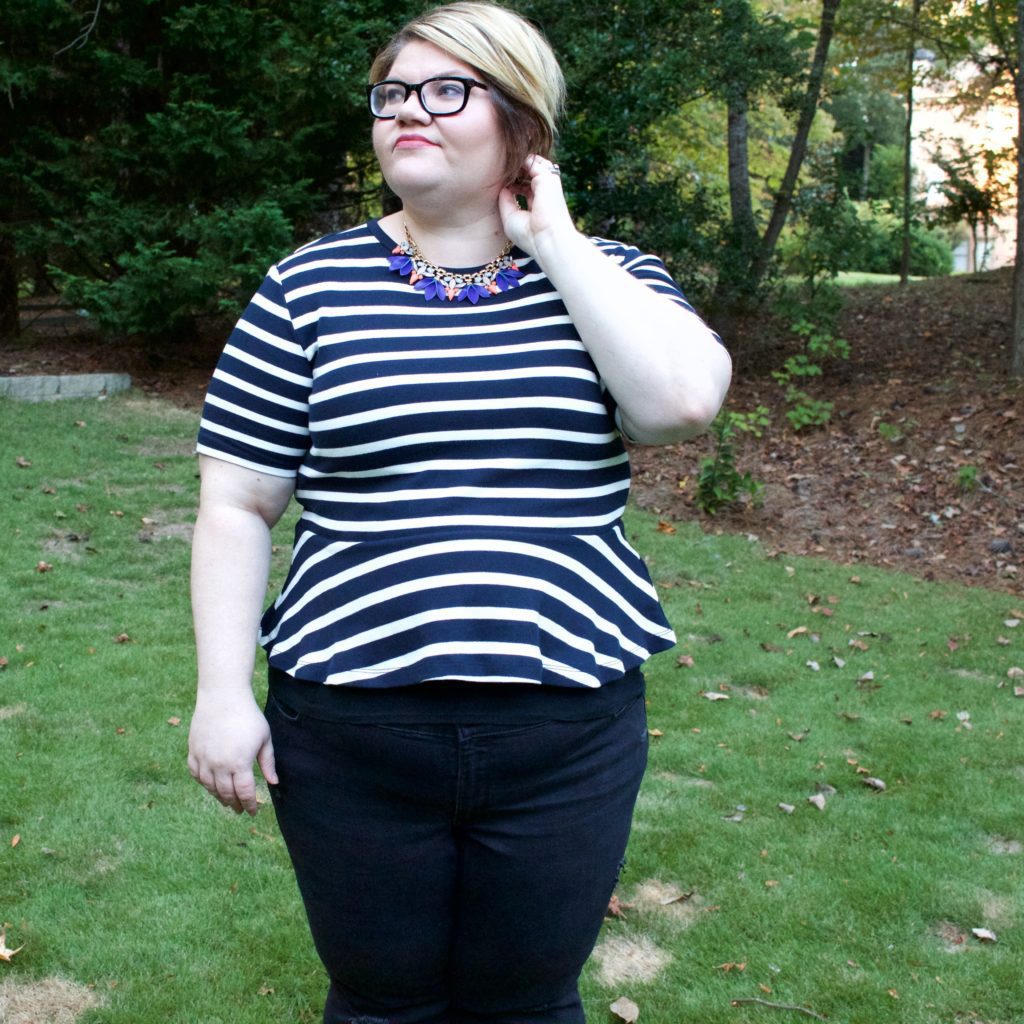 The jewelry mentioned in this post was provided for me to review
Hey guys! I'm back at it again playing model and today I'm showing off one of my newest pieces that I've added to my jewelry collection. Stella & Dot was so generous and gifted me with their beautiful Melia Necklace and I have been loving it and wearing it constantly! I wanted to feature the Melia necklace on the blog and I thought I'd also pose a little bit in front of the camera for you! HA! It never gets easy, however, this beautiful necklace helps!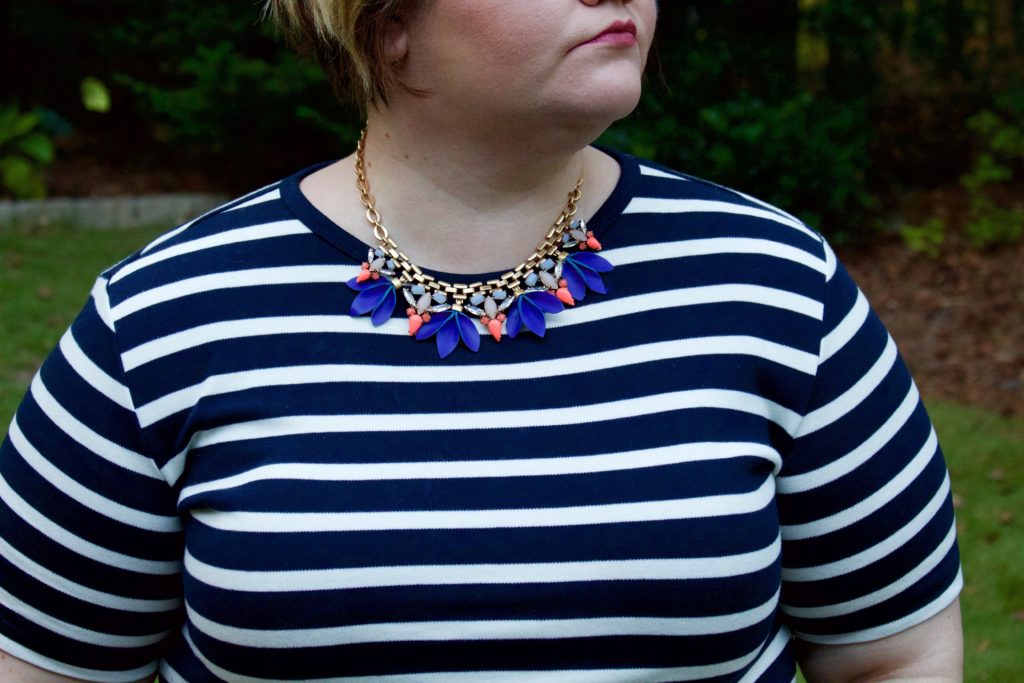 The Melia Necklace is a nice mix of warm and cool colors. What I love most is that the petals are actually leather! I think that's so original and adds that extra something to the piece. The Melia necklace adds a pop of color and chicness to any outfit and pairs so nicely with a variety of different looks. Today, I paired it with this black and white striped peplum top and it just gives my look that bit of color that it needed. I kept all other items I was wearing very plain and let the necklace be the statement piece of my outfit.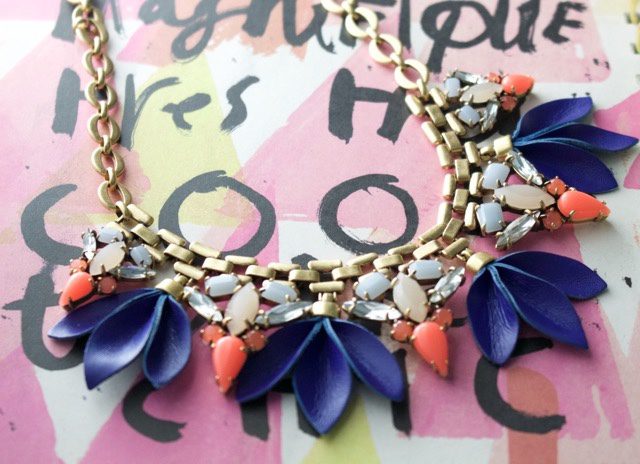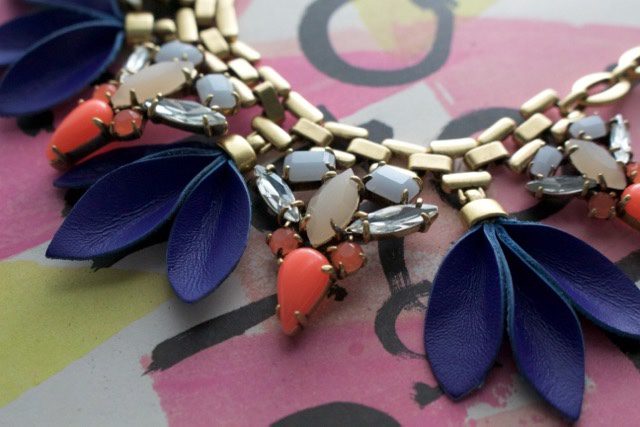 This necklace is so easy to wear and I love that it works for so many outfits. It can go from casual to date night so easily! I love wearing Stella & Dot pieces because they're so beautifully made and they have such a range of styles. The Melia necklace is going to be getting a lot of use from me!

Necklace was sent to me for review purposes. All thoughts and opinions are my own. Affiliate Links included in this post.