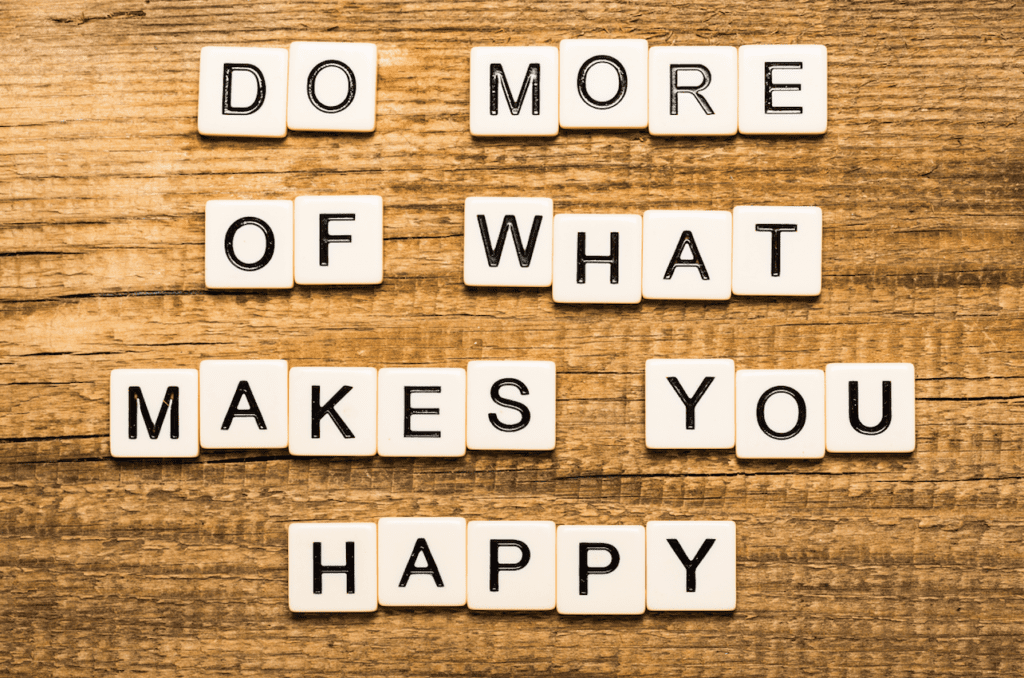 If I had to talk to you about one thing that I have learned since figuring out this whole "adult" thing, it would be that in order to have a very happy life, you have to do what makes you happy! Easier said than done for some, including me, but not impossible!
I've learned the hard way that living a life for others instead of yourself, isn't the way to go about things. I'm 100% a people pleaser and it's the one thing that I wish I could change about myself. It's not that I don't like doing things for others because I honestly do, but sometimes it's put me in situations where I should have just said no. If you're constantly making others happy, who's making you happy??
I had a career that made me pretty happy for a while. However, I had no life. I never got to see my husband, family or friends. I worked the holidays and the weekends and I suffered through long commutes because of traffic. I made decent money and I loved the industry that I was working in, but the day-to-day drama and situations that were out of my control made it difficult to enjoy it anymore. I was constantly stressed and I brought work home all of the time. Two things I learned from this situation. One, I needed a work/ life separation. It wasn't fair to my husband for me to constantly talk about work and nothing else. Two, I needed a career that I was actually happy with. I get it that you can't just up and quit your job (or maybe you can?!?) but honestly, finding something that I love doing has made such a difference in my life. Professionally and personally.
I've lost many people in my life, suddenly, and it's taught me to always say to myself "You're never guaranteed a tomorrow." I get on to my husband about this a lot. He will say things like "Oh, we'll get around to it sometime. We have plenty of time." Losing others, from cancer to even suicide has taught me to live each day to it's fullest. A band I love, Social Distortion, has a song and one of the lyrics is "Tomorrow may never come." Remember that. Not in a weird, depressed way, but that we have to remind ourselves to do more of what makes us happy in life daily. Think about what makes you happy, truly happy and try to do more of that in your life! Also, take time to spend with loved ones and friends. Seriously.
One of the hardest things to realize is that there might be people in your life who just aren't making you happy or who are taking happiness away from you. You've tried to have them in your life, but in the end, it's more of you doing the work and not them. It's hard when we have "toxic" relationships. There are people in my life (or who used to be) that I referred to as vampires because they just suck the life out of you! I know plenty of people who seriously suffer through these relationship. Myself included. Whether it be marriage, friendships or family, you can allow yourself to take a step back and remove that from your life. Don't be afraid!! I've walked away from friends and even family members. Was it a hard decision? Yes! Do I regret it now? Not at all.
Here's what I'm going to suggest- get yourself a list. Take some time to write down what makes you happy! Take some time to think about situations, relationships and other things that you AREN'T happy with and that you'd like to change. It might even be things within yourself that you need to change. Focus on that! It won't happen overnight, but make positive changes in your life to better yourself.
Do more of what makes you happy! Life is too short to say you will tomorrow or the next day or the day after that. TRUST me. I get that game, but what about today!?!? Today seems like just as good of a day as any other to start making yourself happy and working on you! #GottaDoYou