I recently got a package from Burberry Beauty featuring their Holiday 2017 releases and I've been so excited to share the products with you!  They're classic style and amazing formulations wow me each time. I thought I'd show you some of their limited-edition Holiday products so you can add them to your holiday wish lists! Or, maybe you just want to treat yourself or someone to something a little bit more indulgent this Christmas. Whatever the reason, these are some excellent options!
Burberry Beauty Holiday 2017 Releases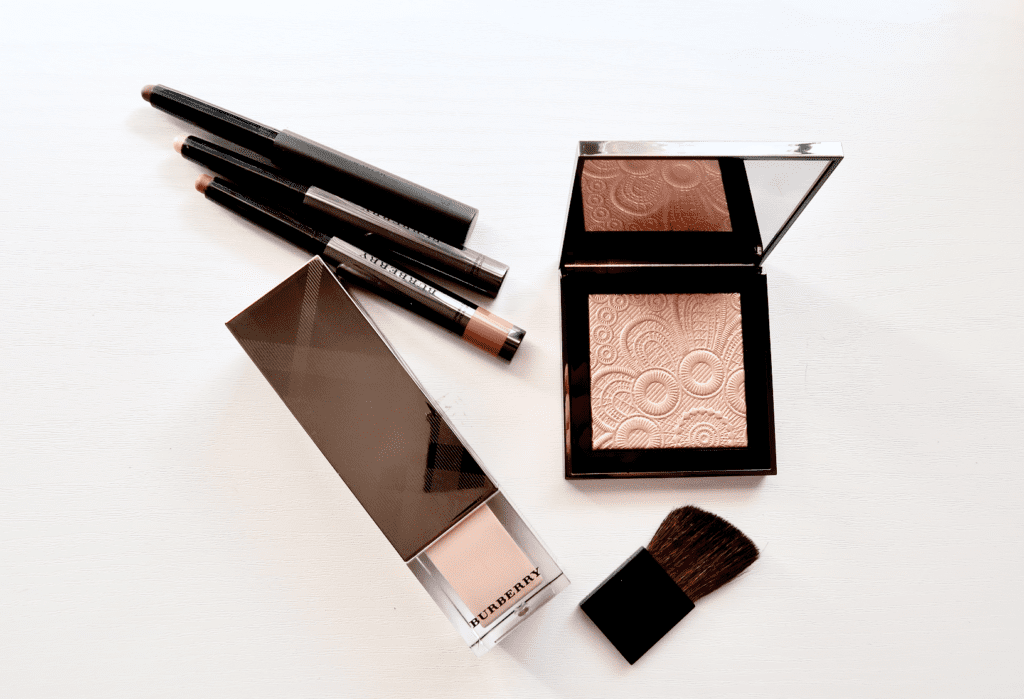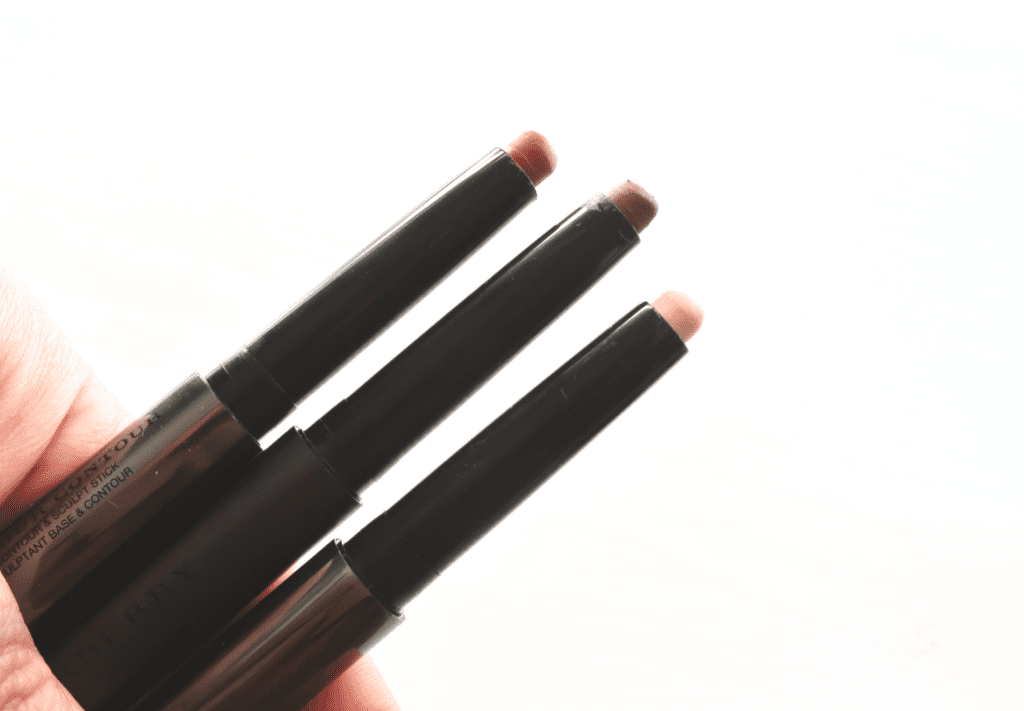 Burberry Lip Colour Contour/Burberry Face Contour Medium No 01/ Burberry Eye Color Contour 
When I first saw the face contour and the eye contour stick, I immediately just assumed that they were both eyeshadows, which they kinda are. Rather than reading the information at first like a good blogger should (oops) I just went straight to swatching them so I could use them. Yes, they both can technically be used as eyeshadows, but they're supposed to also be contouring shades as well, for both the face and the eyes. Also, that lip color that's pictured above is also a contouring stick for the lips. So Burberry really went all in this whole contouring trend……
The Eye Color Contour is actually supposed to help widen, add depth and highlight the eyes. So to use this color they suggest adding this on top of your eyeshadow to give a bit of dimension to your eyeshadow look. It's a gorgeous color (there are two available) and I think it has a really nice glisten to it that I really enjoy wearing. My swatch below shows it on its own. It's a really beautiful gold shade that almost looks wet on the skin.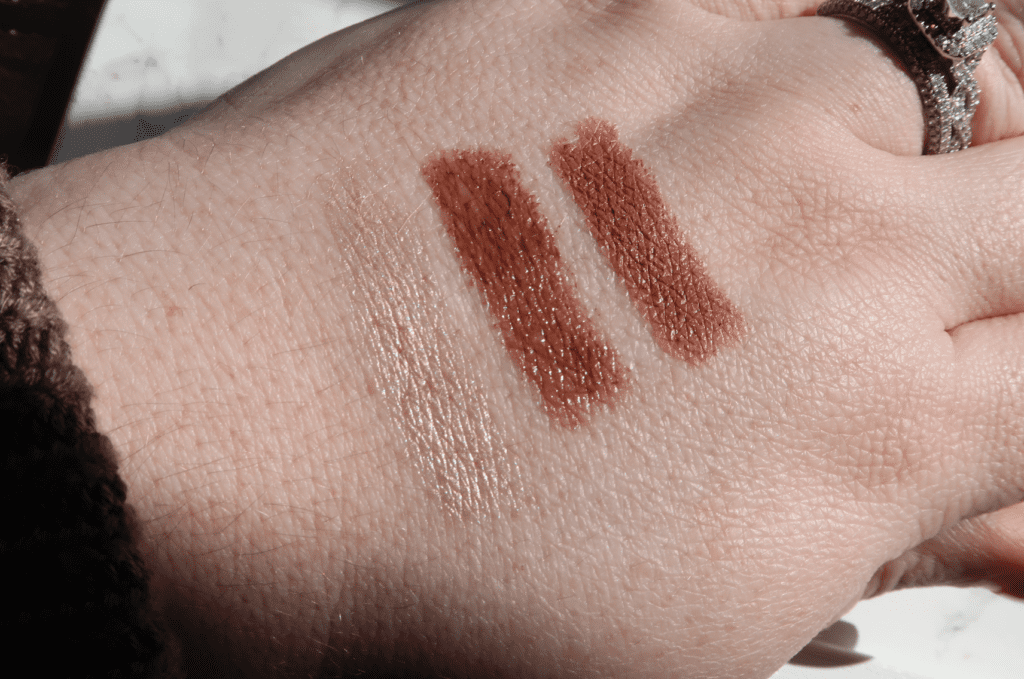 Left to Right: Eye Contour, Face Contour, and Lip Contour
The top swatch is their Pale Barley eyeshadow topped with the eye contour stick.  You can see that it gives the color a totally different look, but still classic and soft. I love using this "topcoat" for my eyeshadows to give them a different look! PS Pale Barley is my favorite eyeshadow ever!
The middle swatch is the Burberry Face Contour and I am LOVING this product. Obviously, because I messed up swatches it's not blended out, but just know that even with my fair skin, this is such a great contour color. It's very creamy and super easy to apply and it blends into the skin so nicely! Plus, if you're a goof like me and immediately think this is eyeshadow, it works for that as well, ha! I like to use this shade as my crease color to give my eyes some depth. There are two shades available. I'm wearing the medium shade, but there is also a darker version available as well.

Here you can see the original swatch and then it blended out right beside it. It blends so easily and is very pigmented. This is probably one of my favorite cream contour sticks that I've ever used! I love it!
Wearing the contour stick in this picture, paired with the highlighter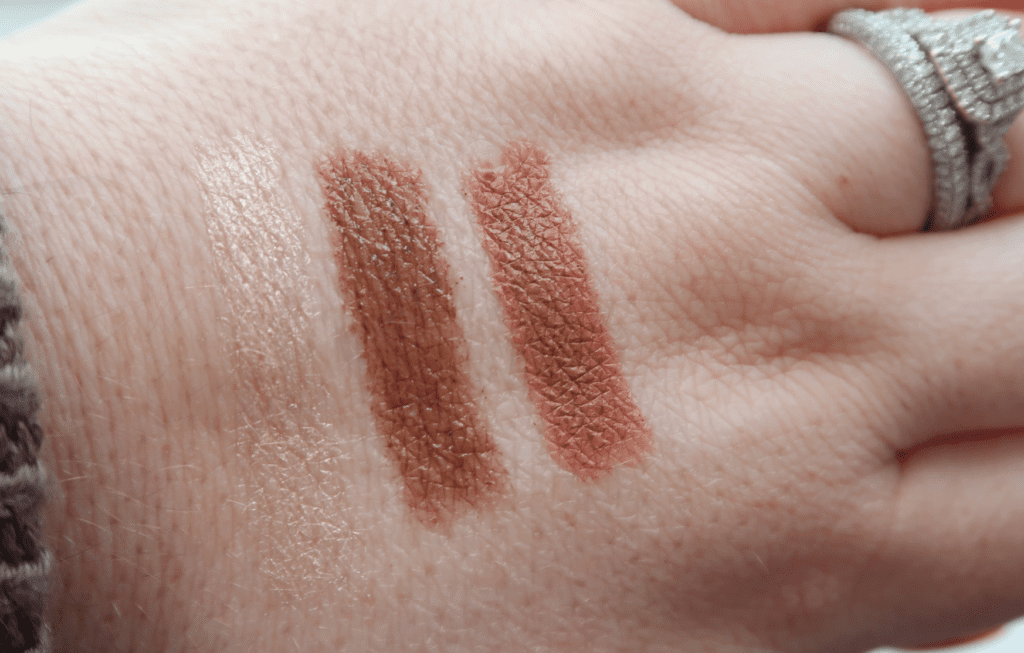 The last color pictured is the lip contour. It's available in four different shades. The one pictured is the Medium No 03. It's a multiuse product being that it's supposed to help contour the lips, prime and add color. It's a very moisturizing formula (claims it delivers six hours of moisture) and I like the way it feels on my lips. It wears very nicely. You can use this to help "line" the lips by giving them some color or wearing it alone. You can also use this as a primer before adding another layer of a different lip product.  However you wear this product, I think you'll really like the formula.  The medium shade was a little bit dark for me to be a "nude" shade. Maybe with the next one down, I could wear this as more of a nude look.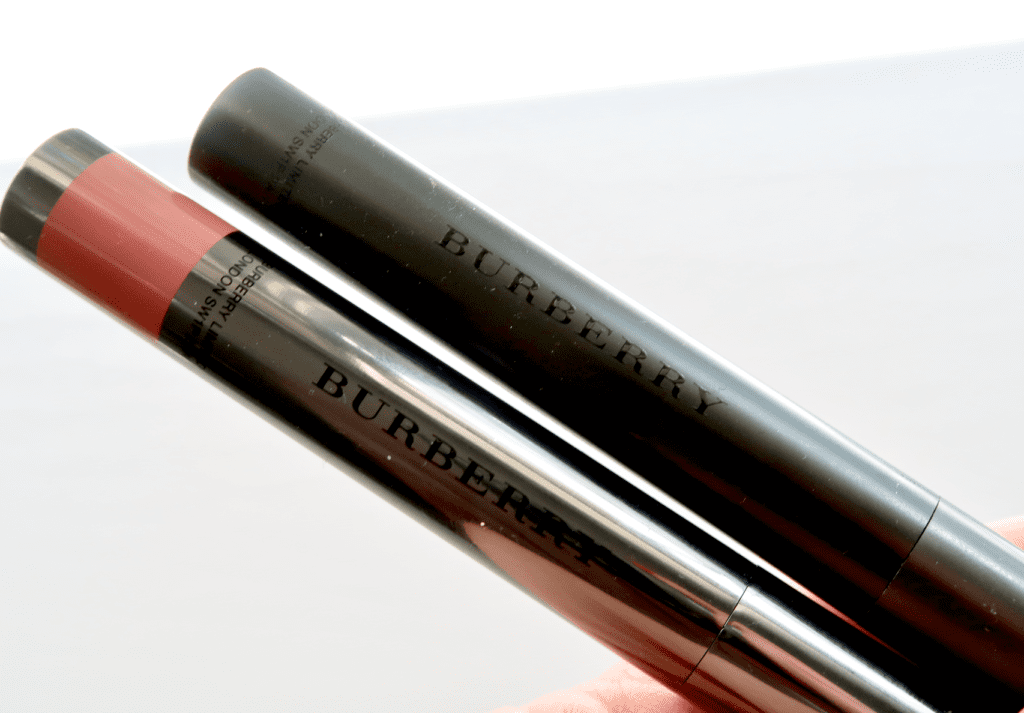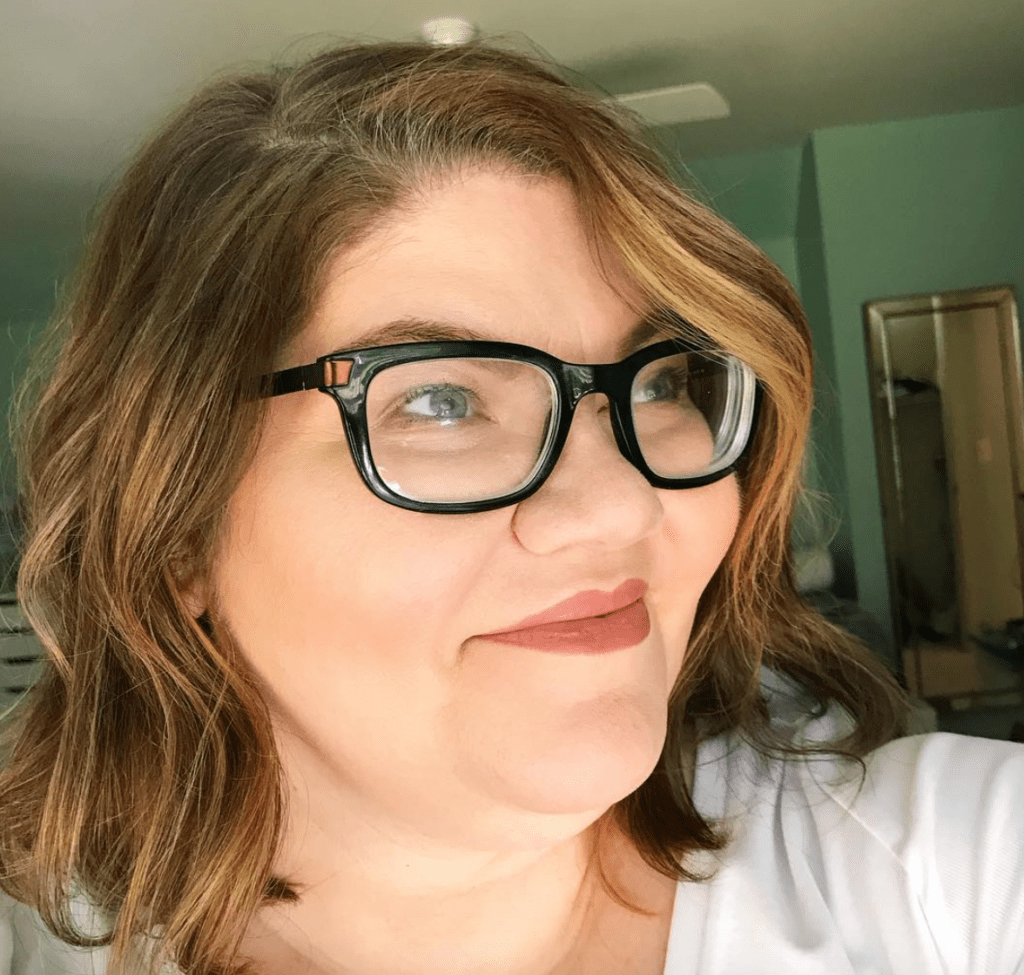 This is me wearing the Lip Contour in Medium No. 03. I got so many compliments when I wore it that day.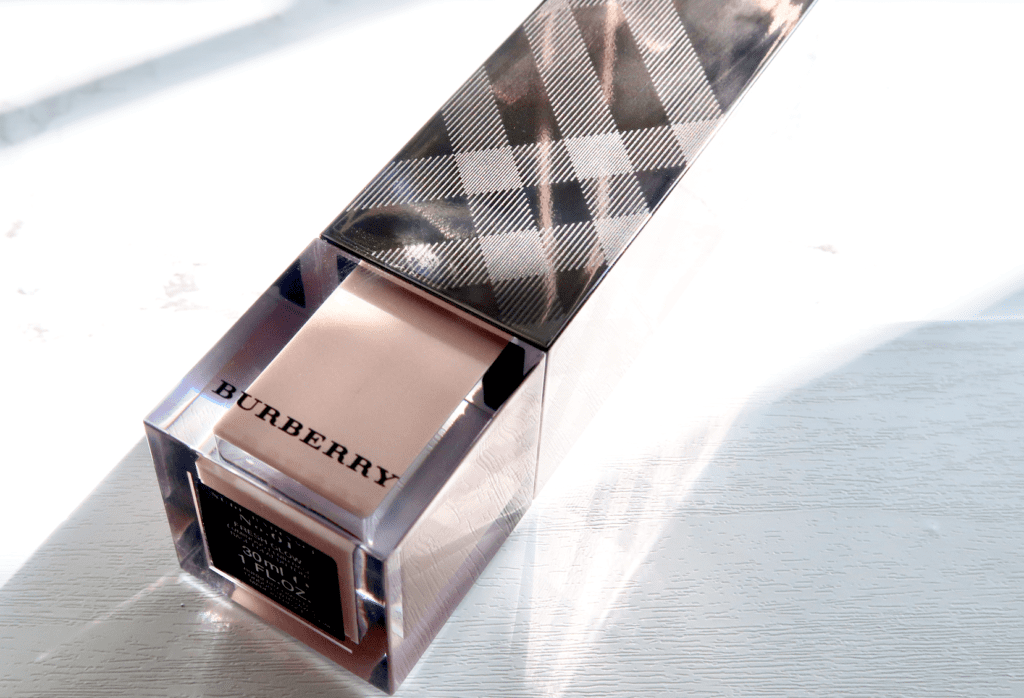 Burberry Fresh Glow Luminous Fluid Base (Nude Radiance No.1) $48.00
Burberry runway models are known for having that dewy glow to their skin and now you can too! This 55% water-infused primer hydrates the skin and preps it for makeup! It features reflection pearls to help blur imperfections without any shimmer! This gives the skin that luminous glow that we all want. I used the universal shade, Nude Radiance No. 01 which gives the skin that fresh, glowy look to the skin. There is a Golden Radiance No. 02, which gives skin a warmer tone to the skin. Not only can you use this as a primer, but you can also wear this on its own, blend into eyeshadows and use it as a highlighter! It's stunning on the skin!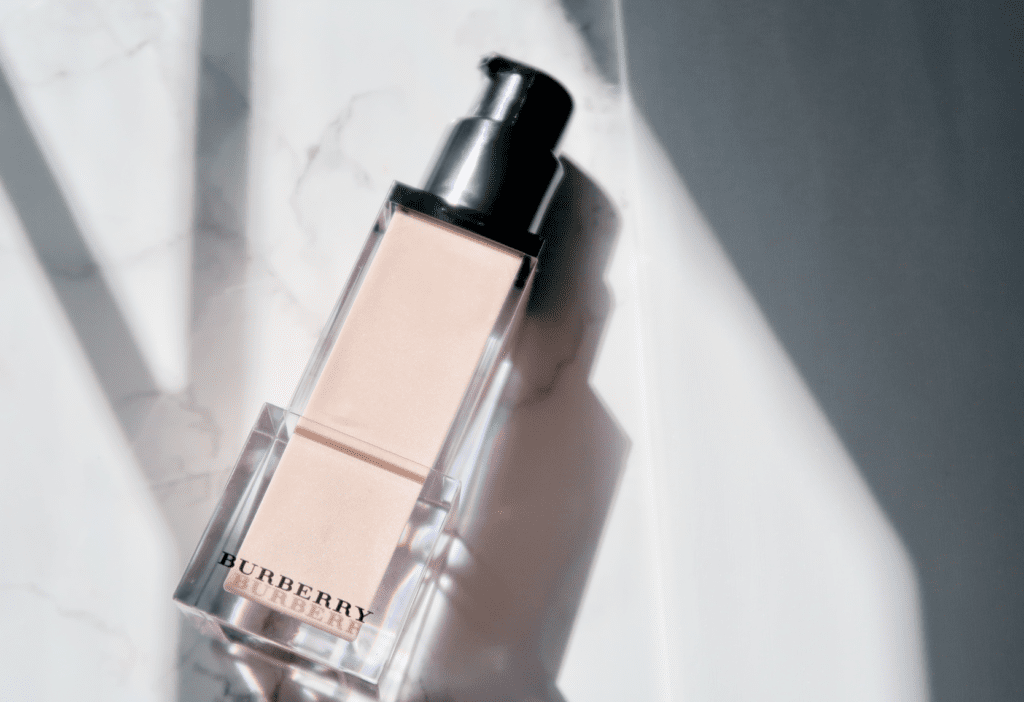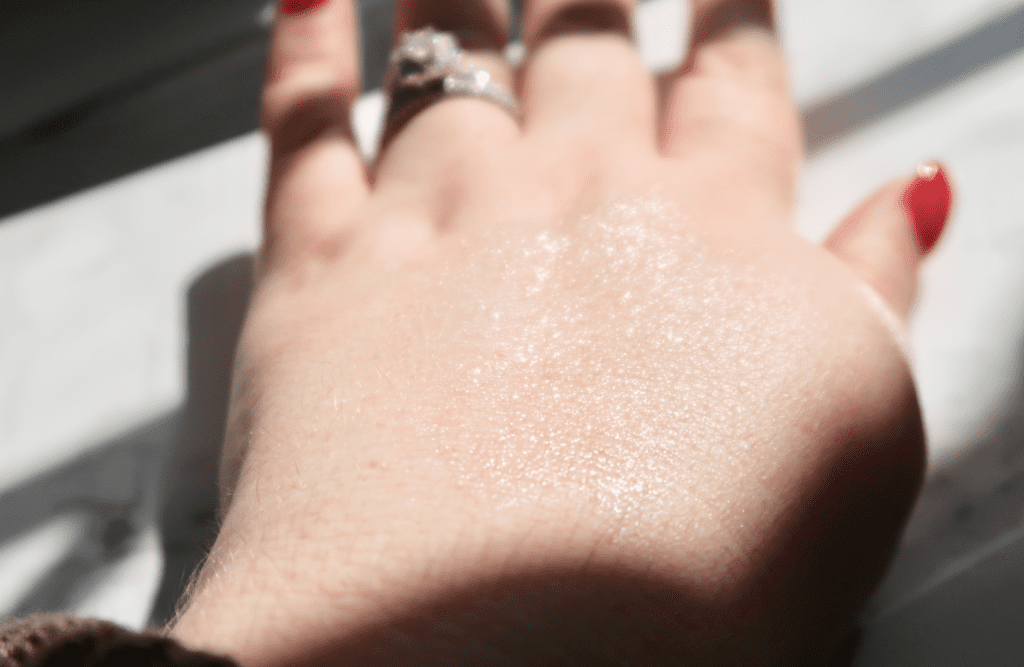 This is half a pump blended out. It's gorgeous!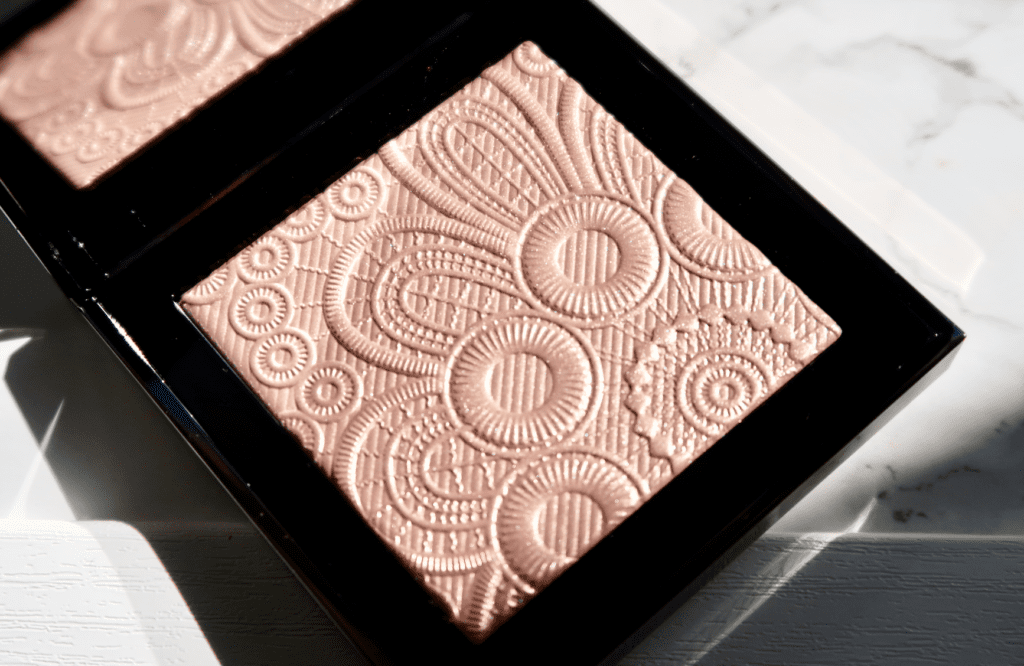 Burberry Fresh Glow Highlighter (Rose Gold) $68.00
This highlighter is so pretty that I didn't even want to touch my brush to it, ha! That design is stunning! This pearly, translucent powder makes the skin pop, but it's completely buildable and nothing over the top. It's a very subtle highlight, which I can appreciate!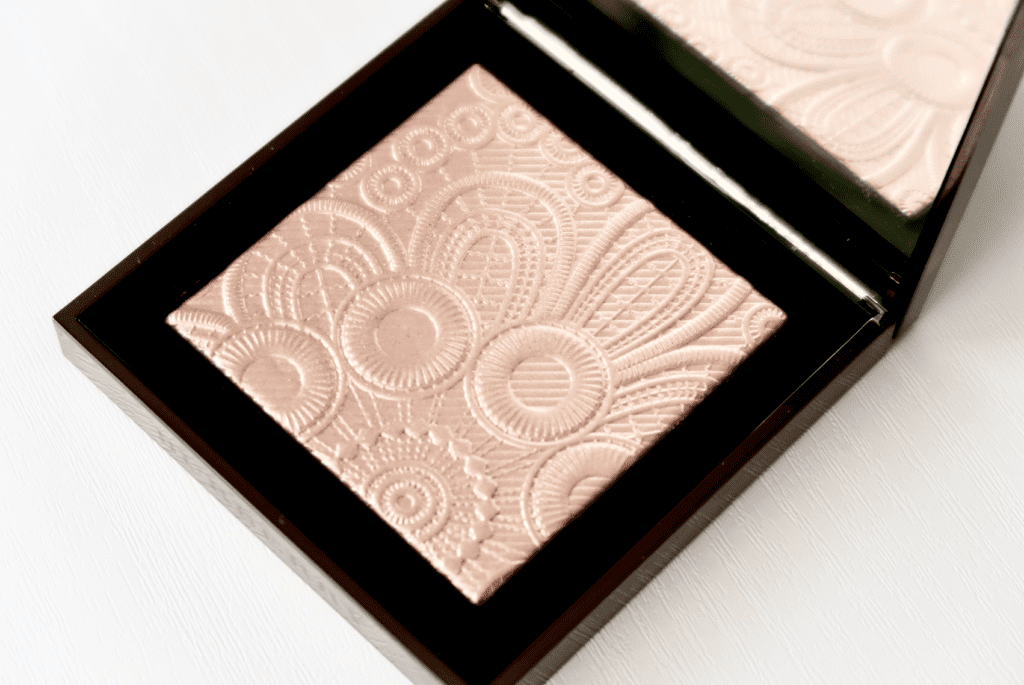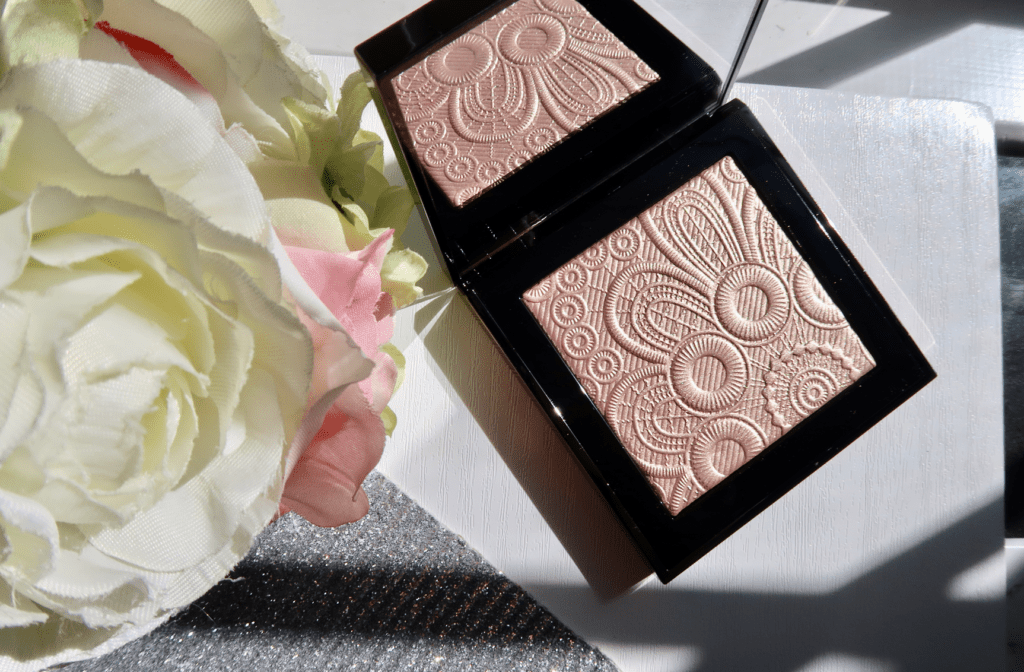 Burberry knows how to create super impressive beauty products again and again.  This latest launch featuring their Holiday items is stunning and I think you'll be very impressed with the packaging and the quality of each of these pieces. They're fantastic!

PR Sample provided.  All thoughts and opinions are my own.