What should a blogger look like? That's a question I found myself asking yesterday after I left a store I had been shopping at. I had just dealt with a sales person who was rather rude to say the least. I won't go into specifics but after having a conversation about a brand, I politely mentioned that I had worked with them recently on my blog and I was talking about how much I loved the products. She looked at me and said "YOU are a blogger?" and she didn't mean that in a nice way. She meant it in a rude, judgmental way.
Don't you hate that? When someone who is so rude to you, that says something to you that you can't get out of your head and you start questioning yourself. UGH! it's not right. So again I ask, what should a blogger look like? I'd love to know!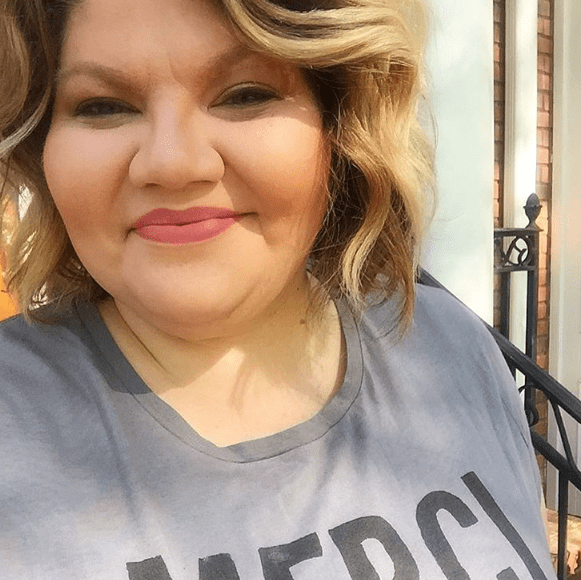 The picture above is me. My name is Christine, if you didn't know already. I'm a Blogger (this is MY blog) and this is what I look like!!! I don't always wear makeup. I don't wear fake lashes or winged liner very often. I love red lipstick and pink lips. Bottom line, I LOVE all things Beauty. Is there a certain way I should look to validate myself as a Beauty lover and a Beauty Blogger?
I've been a Blogger for four years. I've worked in the Beauty industry for well over ten years. I'm obsessed with the entire Beauty world and I've made a job out of it. I have taken a lot of classes with brands, I've worked with Makeup Artists, Skin Care Therapists, Massage Therapists, PR Brands for the Beauty Industry, Magazines and Business Owners. I've managed a Spa and I've written Protocols for Spa Services. Shall I go on?
I left the store and my whole drive home I was so mad and upset. I'm not sure what a Blogger should look like, but one thing I know for sure is that I take my job as a Blogger very seriously. I love Makeup, Skincare and the entire world of Beauty. In my head, I didn't know that I needed to fit into a "certain profile" to love what I do to be taken seriously.
I've got a website and a professional background to be proud of and who cares if this lady is judging me. Judge away! Moral of my story: Make sure to remain confident in who you are and don't question yourself or your accomplishments because of someone so rude! Be proud of who you are and don't feel like you have to act/look/be someone that you aren't! Be true to you!!! Bloggers, has this happened to you before?!? I'm really curious!