Jump to recipe
A while ago I had the pleasure of attending an event at Village Tavern here in Alpharetta. If you wanted a recap, be sure to click here!  It was one of the best events I've ever attended because they fed us tons of amazing food and we got to drink some amazing wine!
Not only did we get to experience tons of their amazing dishes, but we also got to work with one of their top chefs for the restaurant and learn how to make their Pimento Cheese and their Guacamole.  Now here's the thing, I don't normally like Pimento Cheese.  Yes, I live in the South and I'm surrounded by people who are OBSESSED with Pimento Cheese aka the caviar of the south.  It just hadn't been a thing for me.  That all changed that night. Village Tavern has the BEST Pimento Cheese I've ever had and I'm going to share the recipe with you today!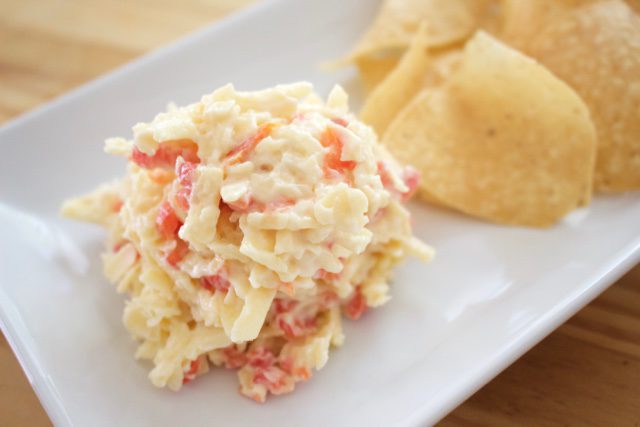 Village Tavern serves their Pimento Cheese in their Dip Duo, which features Guacamole and Pimento Cheese all on one plate!  Amazing, I know.  They also use it in their Deviled Eggs, which I thought is such a unique way to make your Deviled Eggs a little bit different!
Their Pimento Cheese recipe is the easiest recipe to throw together when you need something that not only tastes delicious, but is also easy to prepare.  It only requires three ingredients and takes less than ten minutes to put together; Cheese, Mayo and Pimientos.  That's it!
Now, they used certain brands in their Pimento Cheese recipe and the good thing is that you can find these very easily in stores.  The taste of the Pimento Cheese is out of the world good.  You can serve it with Tortilla Chips, Veggies, Crackers or whatever you want!  I happen to think this would be amazing on top of a hamburger! So yum!
The BEST Pimento Cheese I've Ever Had and the Recipe to Make It

Ingredients
3 cups Kerrygold Dubliner Cheese grated
1/2 cup mayonnaise
1/3 cup pimientos diced 1/8", drained well
Instructions
Combine ingredients in a mixing bowl and blend well.
Store, label, rotate and refrigerate.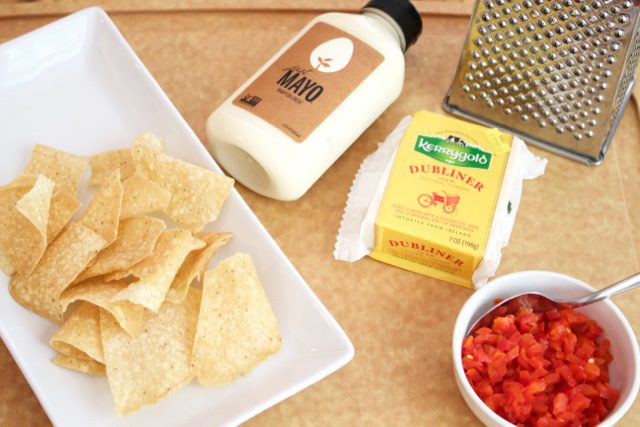 For the ingredients you will need Mayonnaise. They used the Just Mayo brand which I personally use and love.  It's Vegan friendly, Soy-free, Dairy-free and Egg-free! Plus, it still tastes amazing!  Now, you don't have to limit yourself to using only this brand, you can use any Mayo that works for you.  Yes, for those of you in the South, Duke's is perfectly ok, ha!
The second ingredient you need is cheese.  They used the Kerrygold Dubliner and the only way I can describe this cheese is a mixture of a sharp cheddar and parmesan.  It's slightly sweet and a little bit nutty at the same time.  So yummy! This is, again, another cheese that I normally have on hand and it's very easy to find in stores. I actually buy mine at Costco because you get a huge block of it for super cheap.  Psst, if you're doing Paleo, this is a great Cheese to have on hand as it's grass-fed!
The third ingredient you need is Pimientos.  I honestly had to look up what the heck these actually are as I've bought them countless times, but had no clue what they really were. Pimientos (or Pimentos) are red, heart shaped peppers that are sweet in taste.  They're actually even used in Paprika.  Who knew?!?  If you're a fan of Green Olives, they're the red thing you see stuffed inside the Olive. Now you know!  Anyways, you just need a small jar of these and be sure to drain them well before adding them to the recipe!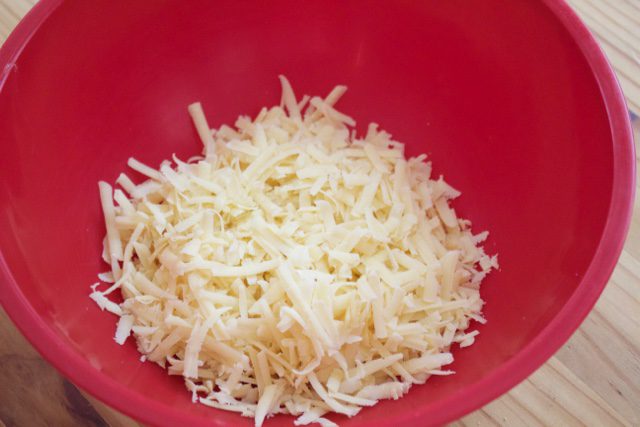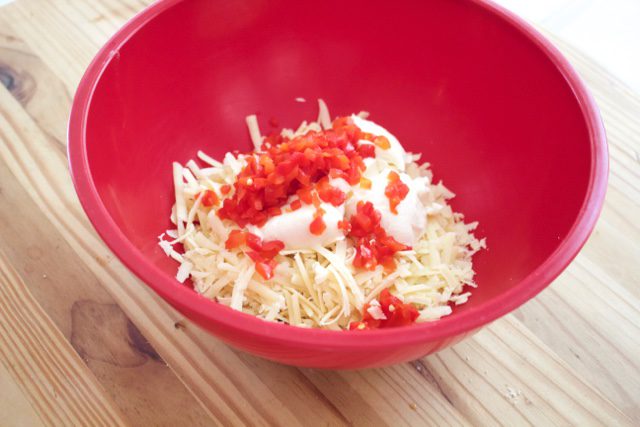 Mix all three ingredients and voila, you have Pimento Cheese!  It's so, so good and it takes no time at all to prepare.  I don't make this all of the time, but when I get the occasional craving, I indulge myself. I hope you enjoy!  Let me know if you decide to make some for yourself!  If you happen to live near a Village Tavern, be sure to stop in and grab some for yourself so you can taste the real thing!