This post was sponsored by Village Tavern
The other night I had an opportunity to attend a blogging event at Village Tavern in Alpharetta.  I posted some pictures on Instagram and Snapchat of some of the food that I was able to experience and I thought I'd share some of my photos from that night!  I had so much fun learning about Village Tavern and I got to meet some amazing people that work there!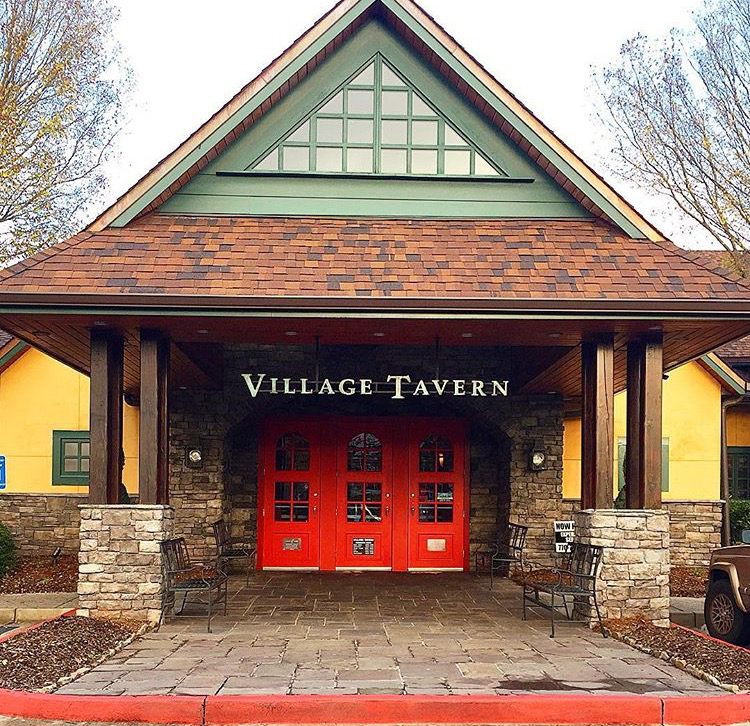 An evening with the Village Tavern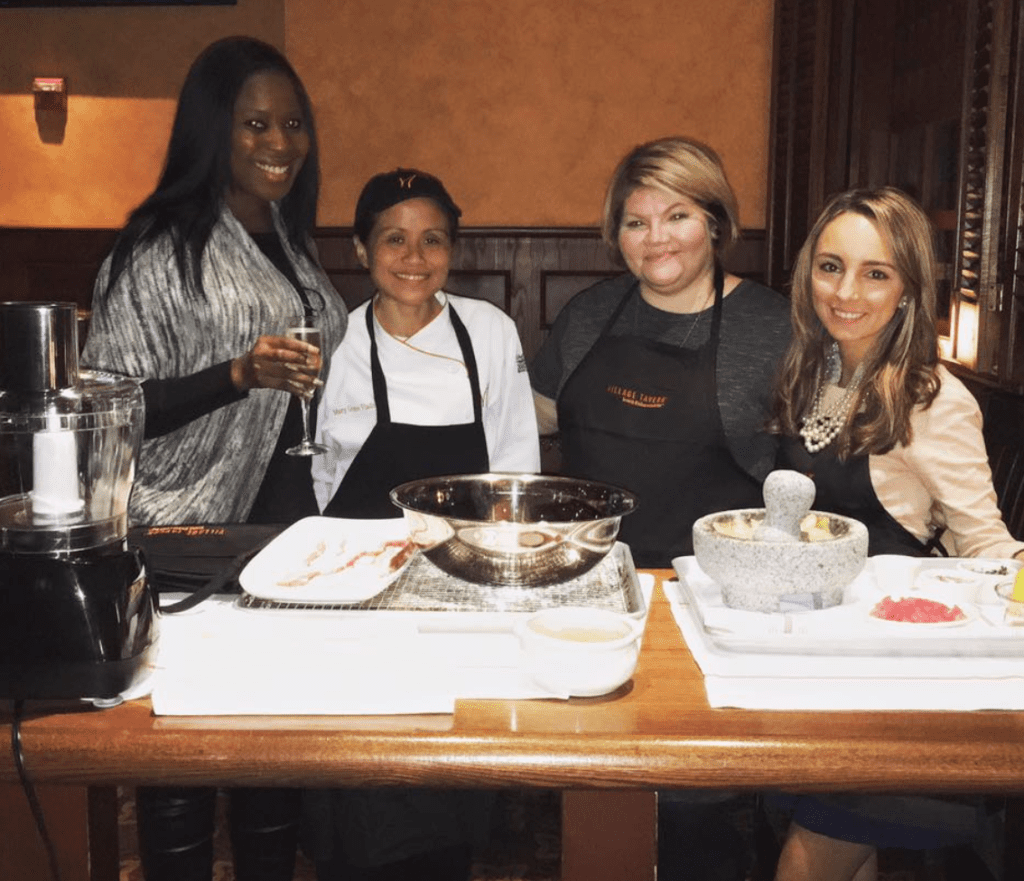 One of the best parts of the evening,  aside from tasting all of the amazing food, was that I also got the opportunity to cook with their Corporate Executive Chef, Mary Grace Viado Howard.  She was the sweetest woman and she was so much fun to cook with!  It was obvious to me that she took so much pride in what she does and that she really does love her job!  Mary Grace showed me a way to jazz up my Bacon routine and it's incredible!
We made some recipes from their menu and we got a chance to sample them later that night at dinner!  We prepared their Pimiento Cheese, Pimiento Cheese Deviled Eggs, and Guacamole. It.Was.Heaven. I'll admit, I'm not a huge Pimiento Cheese fan, but this recipe is life changing.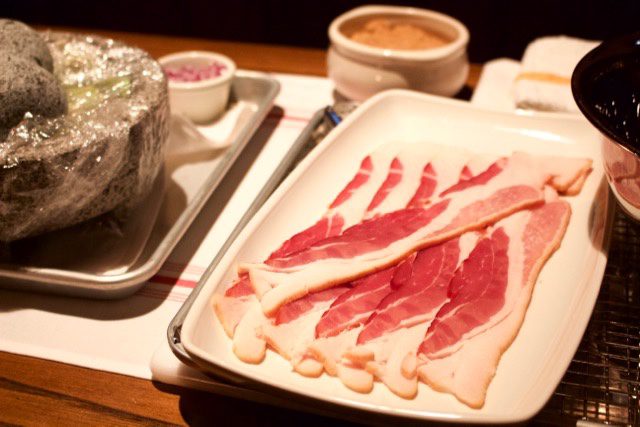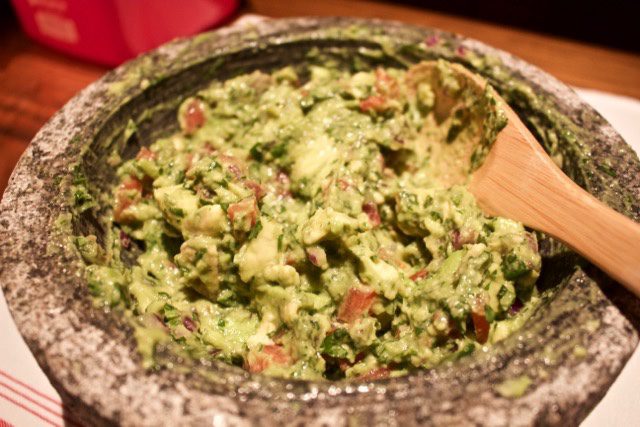 After we finished cooking with Mary Grace, we headed into the main dining room for a perfect evening of tasting food, drinking incredible wines and getting a chance to talk about Village Tavern and learn about what a unique restaurant it is.  They use the terms "Scratch Kitchen" and "Craft Bar" to describe their restaurant and that's completely accurate.  Everything is made with fresh ingredients.  Everything! Their Bar Menu features an assortment of Fine Wines and an awesome variety of Craft Beers and Cocktails to choose from! Their menus do not disappoint!
I have to say thank you to Village Tavern and their staff for an incredible evening.  Johanna Lozano (Assistant General Manager) joined us at the table for dinner and she was so lovely to talk to! Every member of their staff went above and beyond to make the evening unforgettable.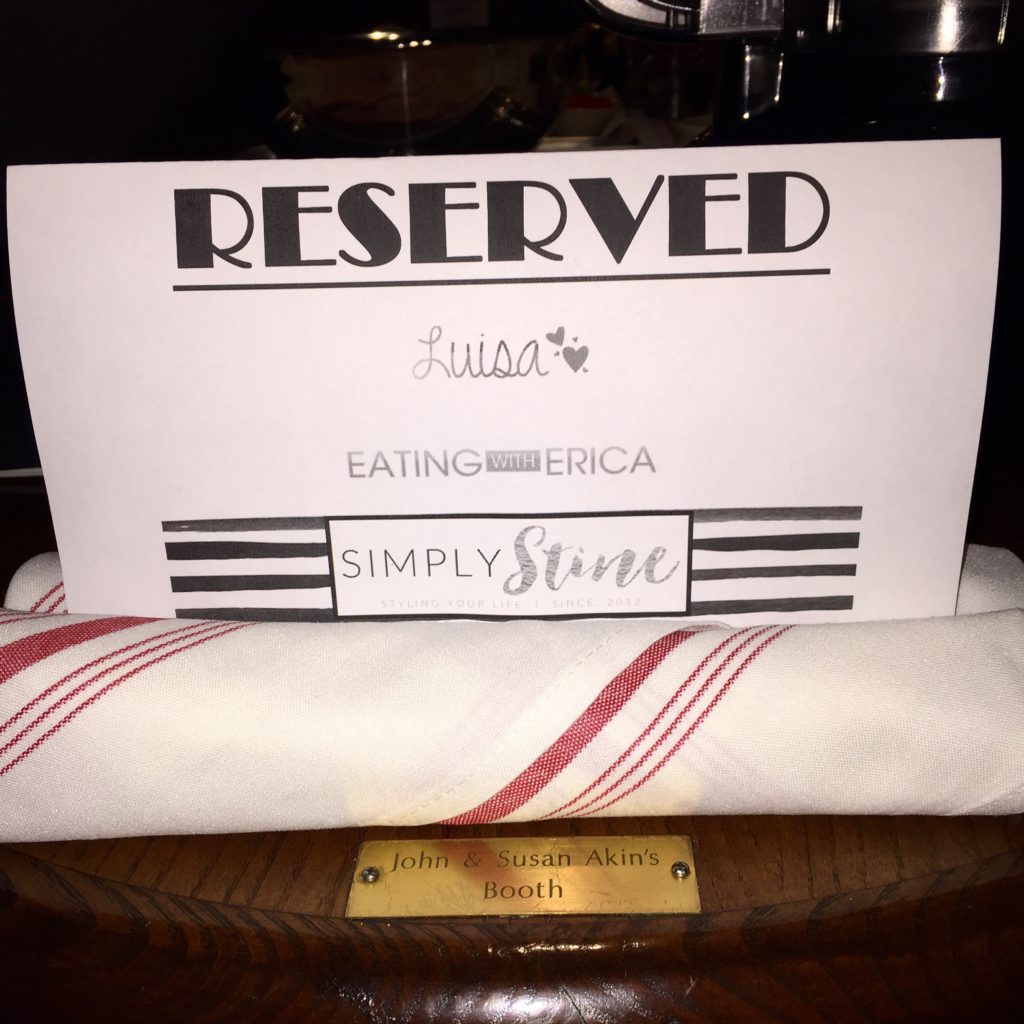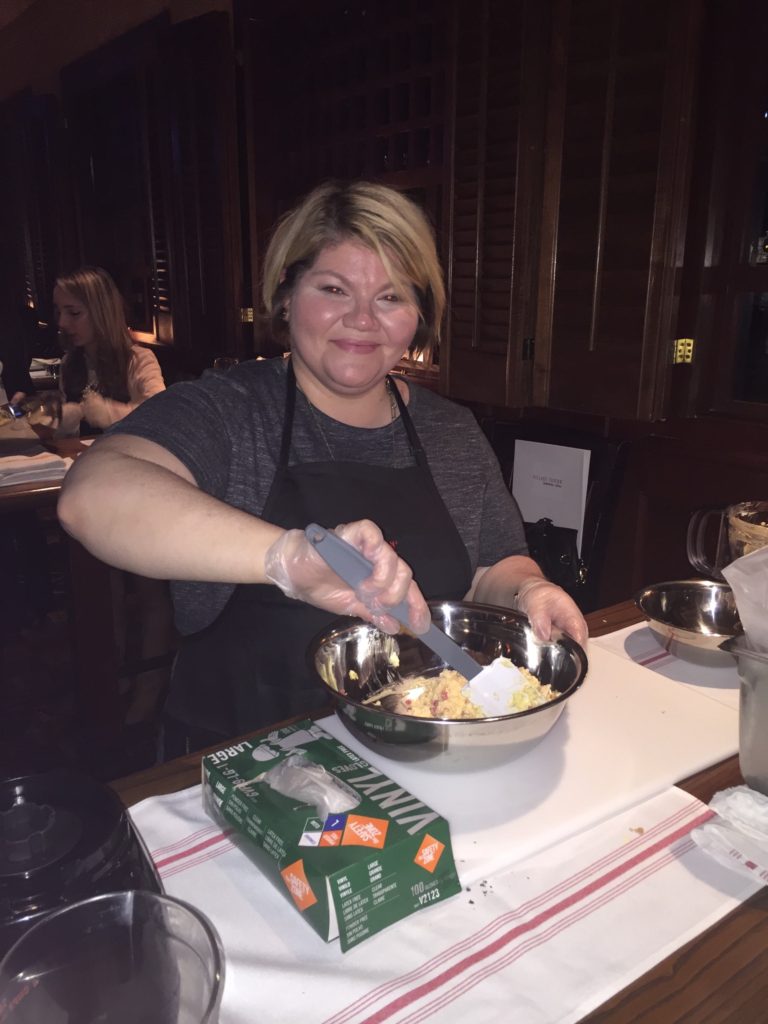 Chef Simply Stine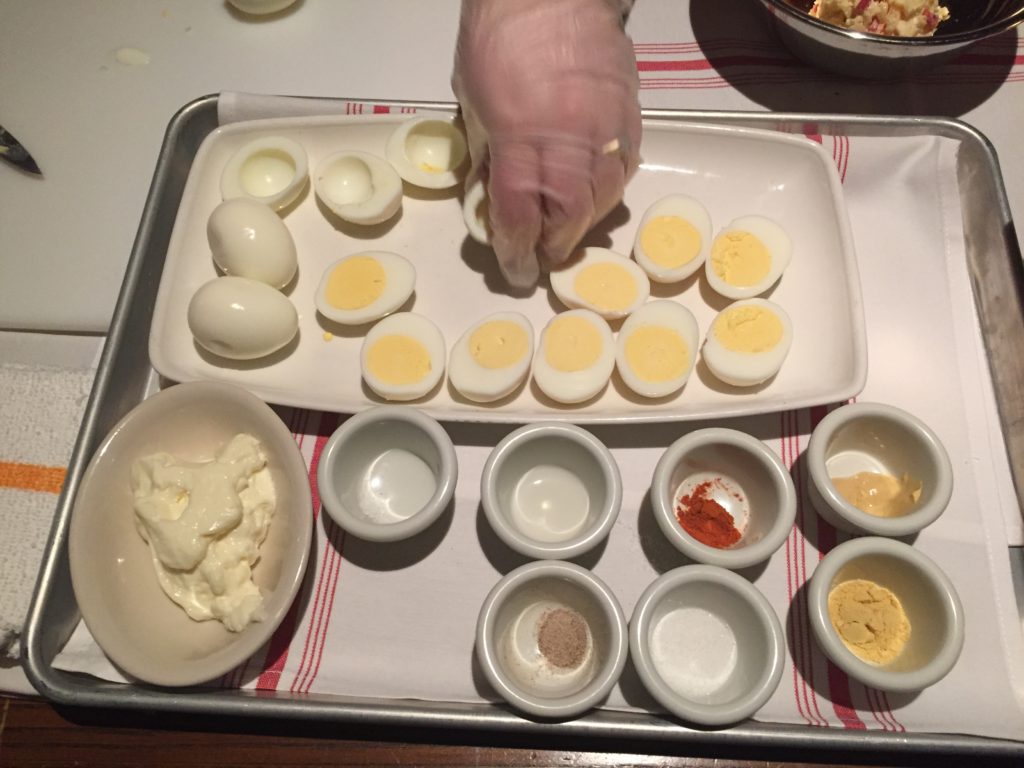 Everything was so nicely presented for us to prepare the recipes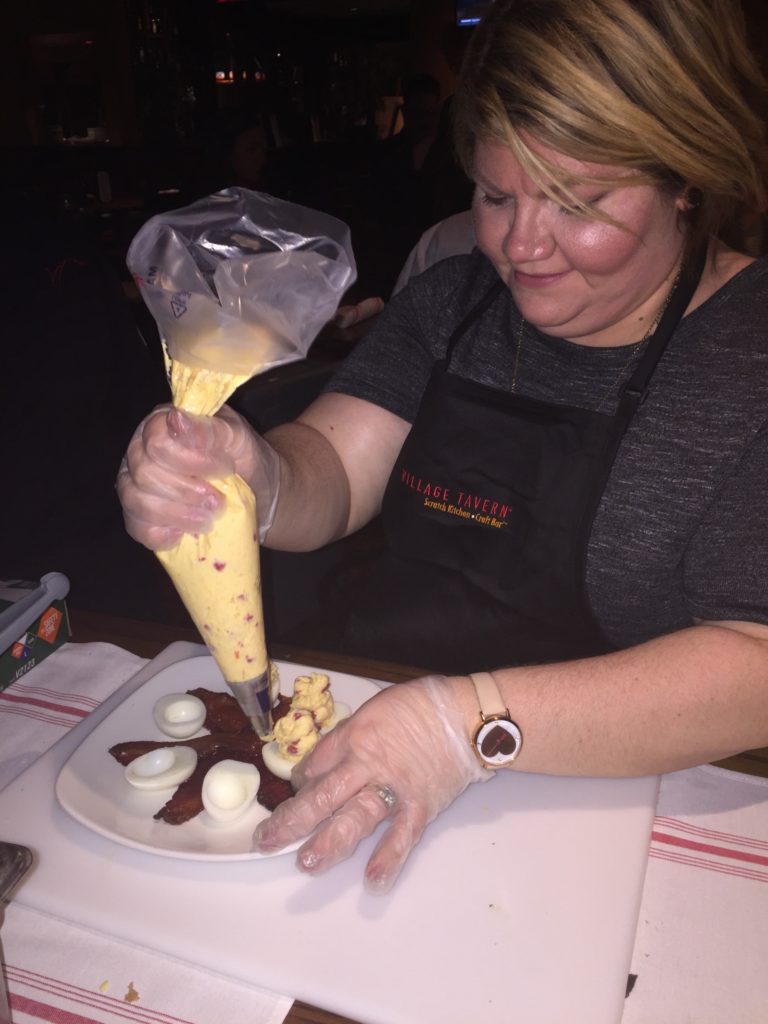 Pimento Cheese Deviled Eggs with the Sugared Bacon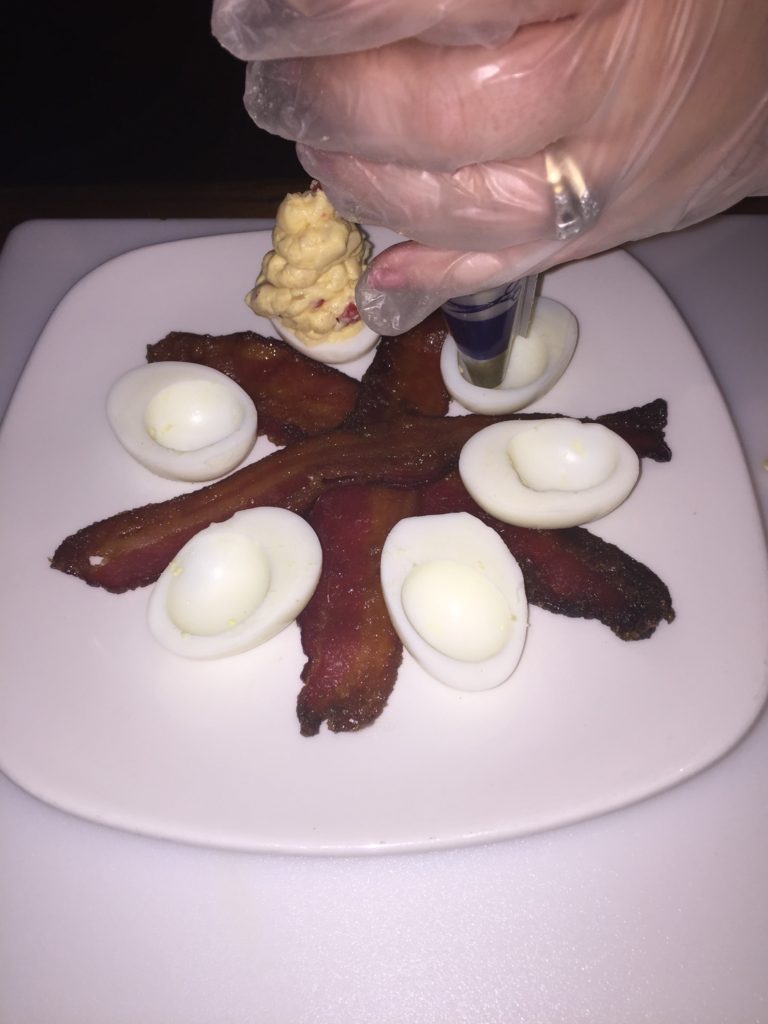 Up close shot of how to prepare the recipe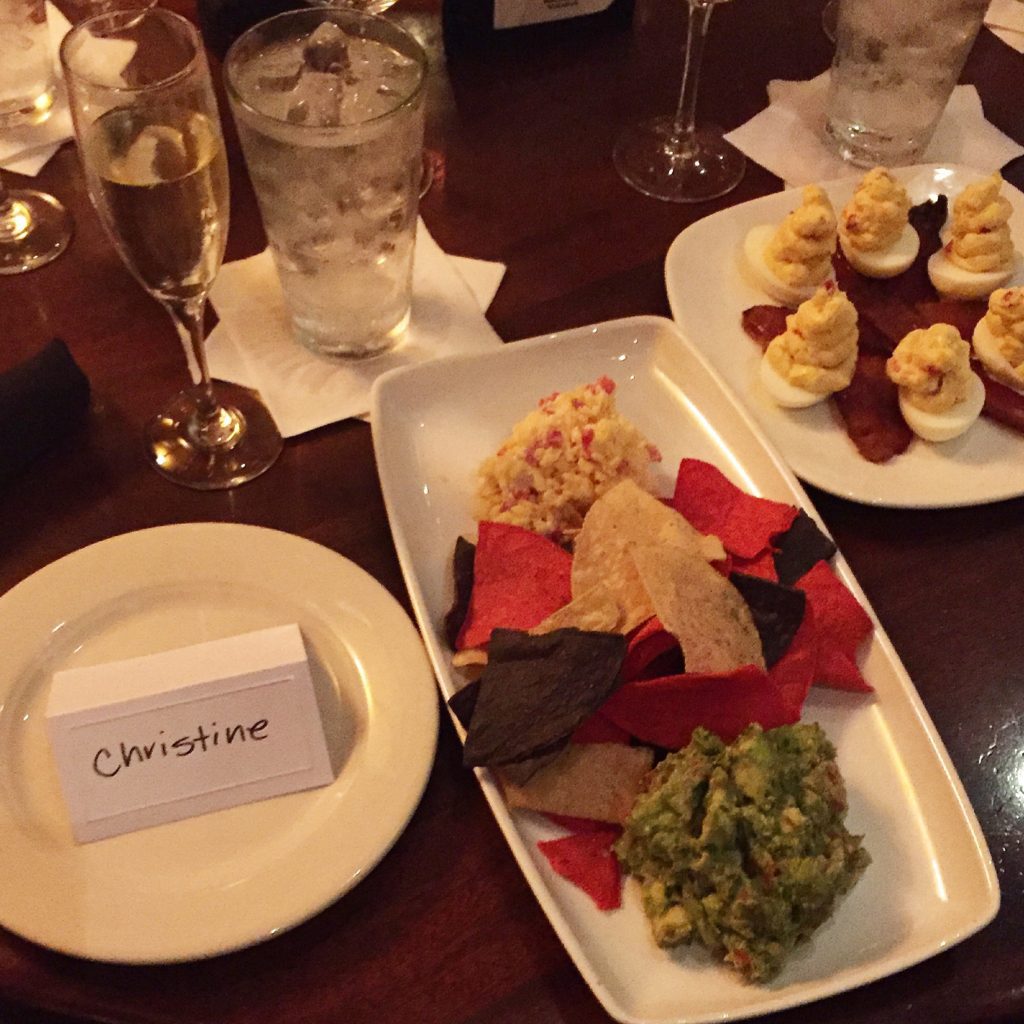 Enjoying the Dip Duo that we prepared!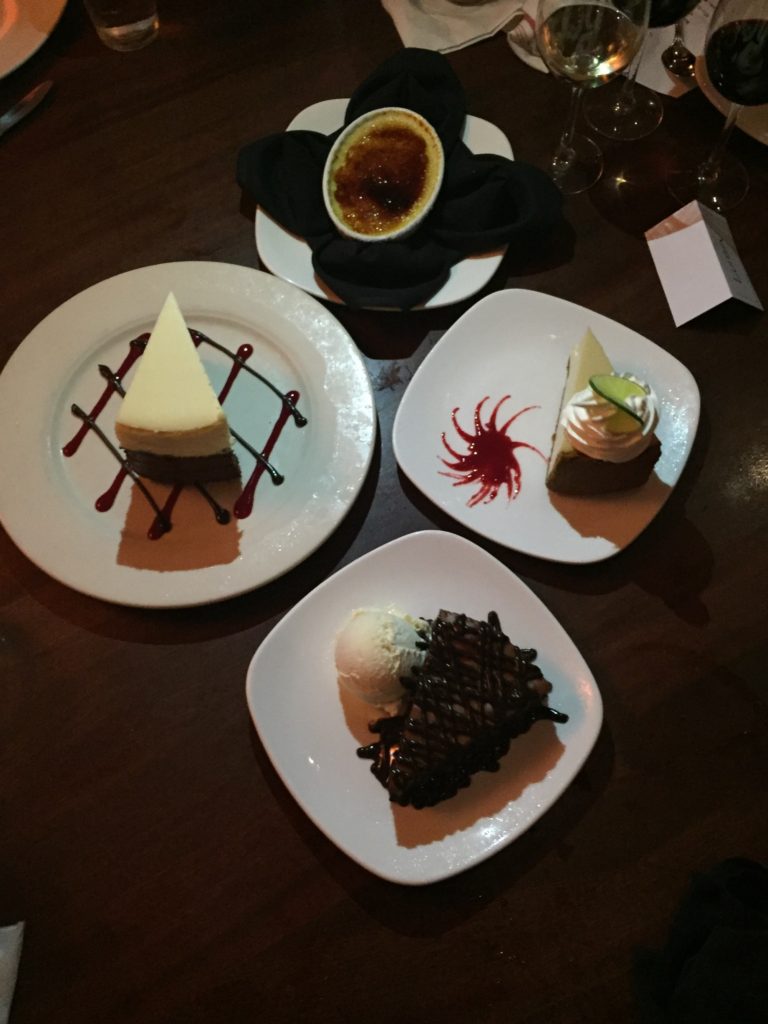 These were incredible!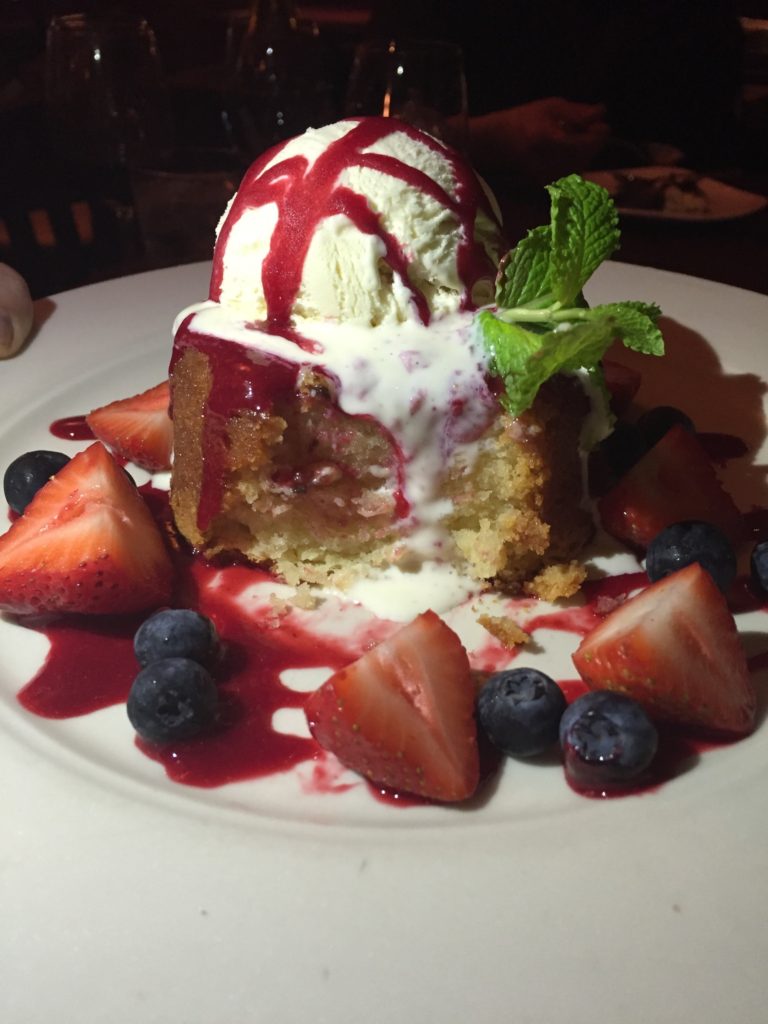 This was a favorite! The Butter Cake was so yummy!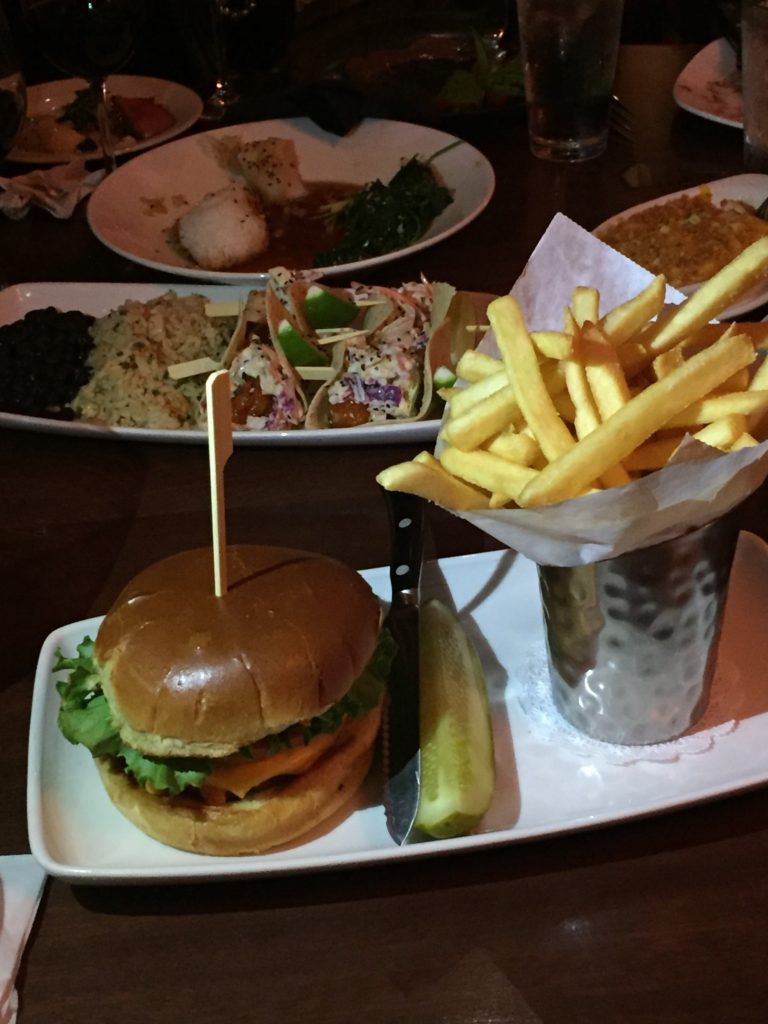 A burger and so many other items that we tasted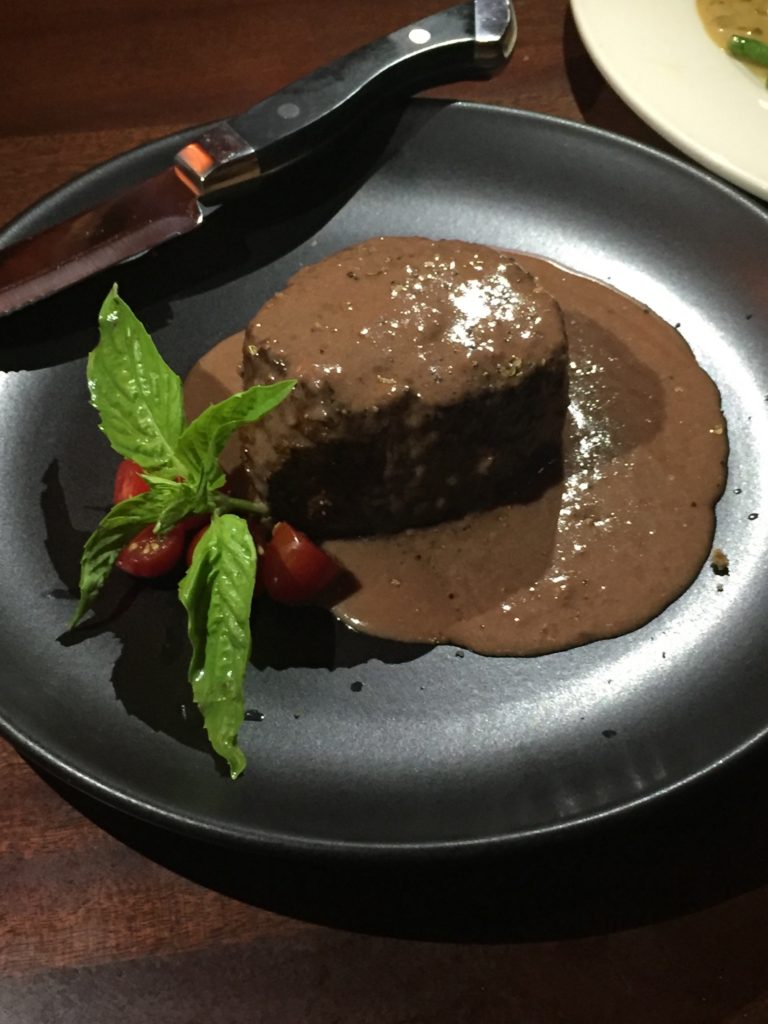 Steak Au Poivre w/ Cognac Cream Sauce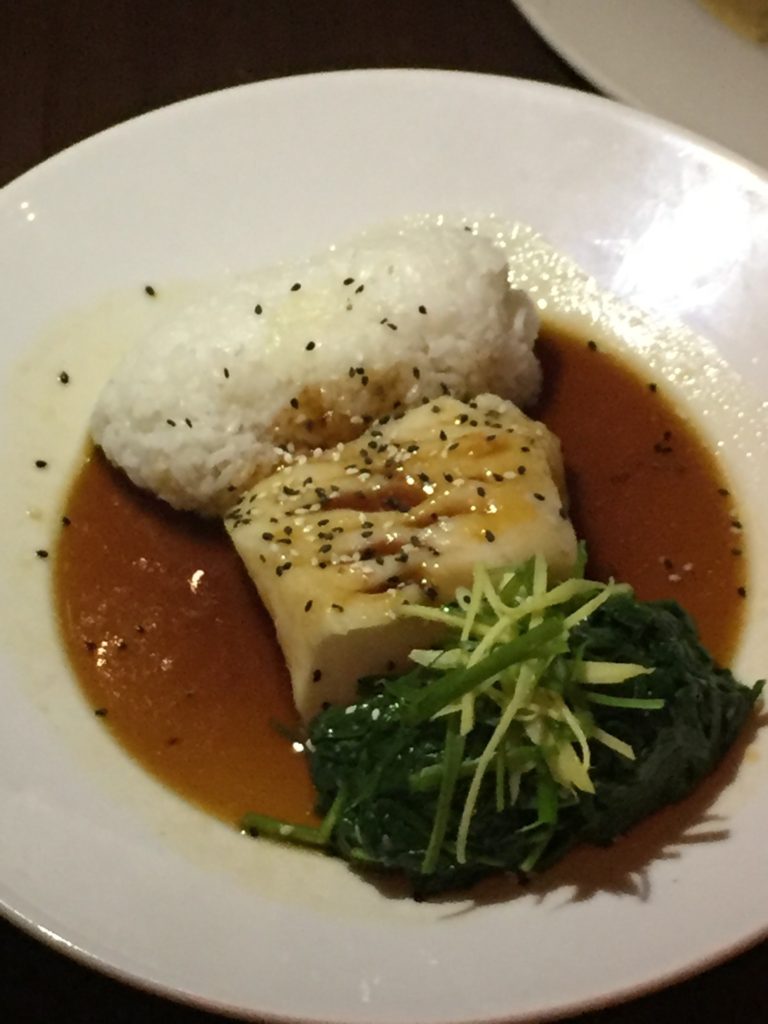 Hong-Kong Style Chilean Sea Bass w/ Sticky Rice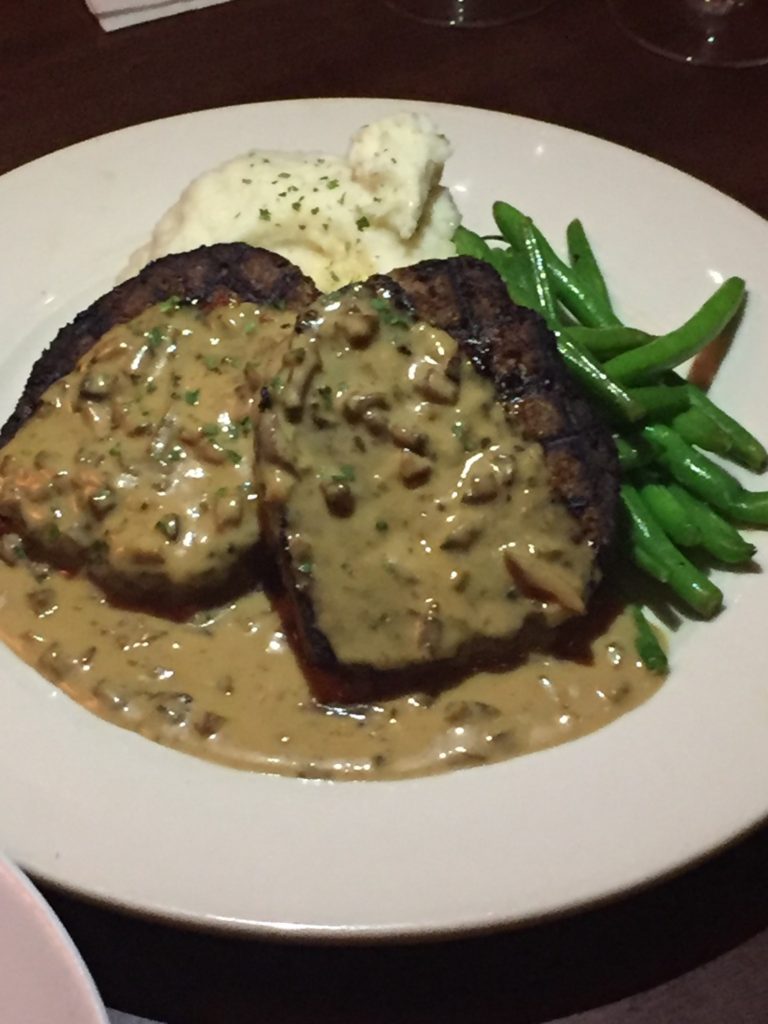 Grilled Meatloaf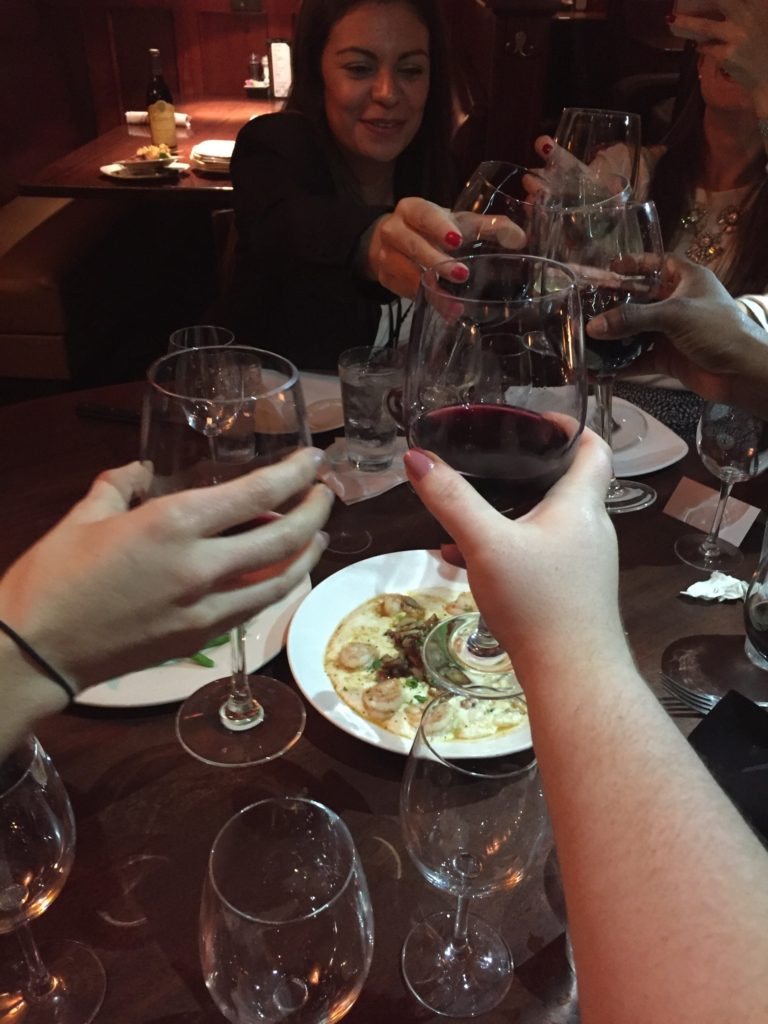 Fantastic Wine Assortment
I love the Village Tavern because it has always provided me with such fantastic food choices.  Whether we just want to enjoy a lite and drink at the bar, indulge in Brunch and Mimosas or maybe we wanted to dress up to celebrate something special.  The Village Tavern has always been a restaurant we could go to on so many occasions.
If you're lucky enough to live around one of the Village Taverns locations (Click here for Location Information), they are offering 10% off total food purchases for groups of 20 or more when you book their Holiday Parties before Thanksgiving!  If you're looking for a fun atmosphere, with amazing food and beverage options, you MUST give Village Tavern a try!