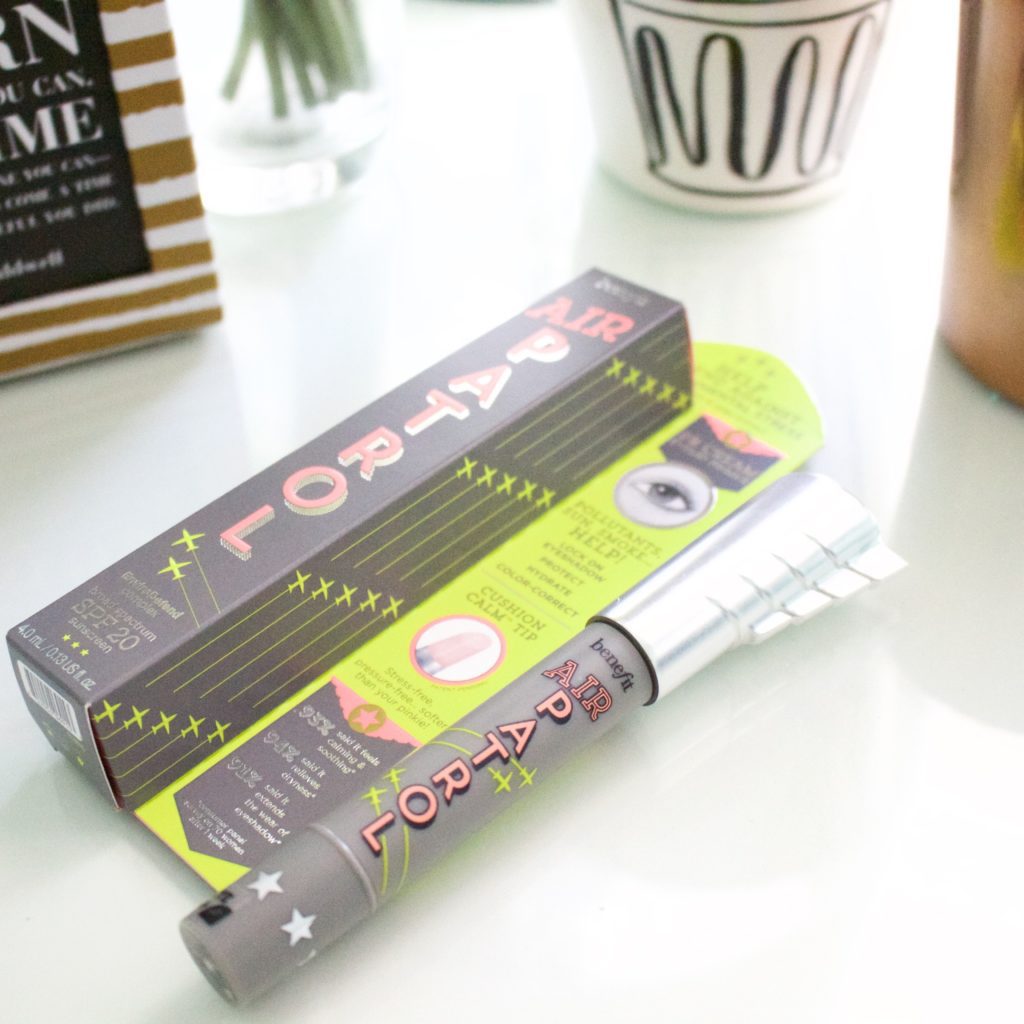 Benefit Cosmetics is at it again with a brand new release called Air Patrol. This new product is a BB Cream Eyelid Primer that has SPF 20 to help protect and defend your eyelids, Shea Extract to help hydrate, color correcting benefits and it functions as an eye primer.  Air Patrol is a click-pen applicator that features a Gel Foam Applicator that they call a "Cushion Calm" tip that is supposed to be "Softer than your pinkie." Price on Air Patrol is $29.00 and it's available everywhere that Benefit Cosmetics are sold!
I swear by eyelid primers, my absolute favorite has to be Too Faced Shadow Insurance.  So when I compare other eyelid primers, most of the time I'm never as impressed as my holy-grail Too Faced.  HOWEVER, I will say that Benefit has seriously impressed me with this new release.  Air Patrol not only keeps my eyeshadow in place and looking fantastic, but it also offers color correction for my eyelids and helps protect from environmental damage.  It's also offering skincare benefits such as hydration and Anti-Oxidants. YAAAS! I haven't seen an eye product this impressive in a long time.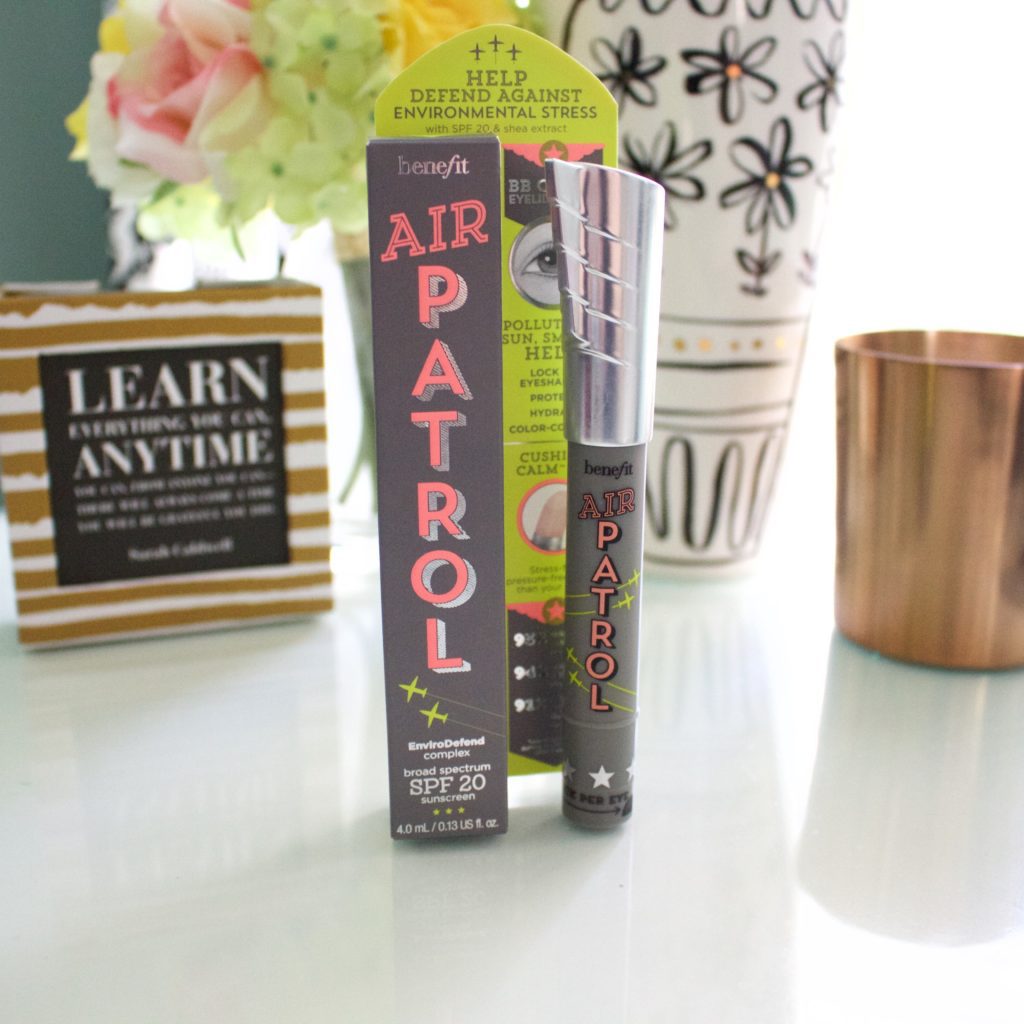 I think it's important to talk about some of the tricks that I've learned when it comes to using Air Patrol.  First of all, I am not the biggest fan of the "Cushion Calm" tip for application.  Yes, it's soft, but I normally just apply the product on the back of my hand and apply it with my fingers of a brush.  Secondly, they say one click per eye for application.  In my opinion, I only need one click for both eyelids.  Like most primers, a little bit of this goes a long way.  This is a color correcting, so this does have a soft, beige/yellow tone to it.  The color is ok on my skin tone, but I haven't had a chance to test it out on anything darker.  If you're worried about the color not being a match for you, I'd sample it first and test it out.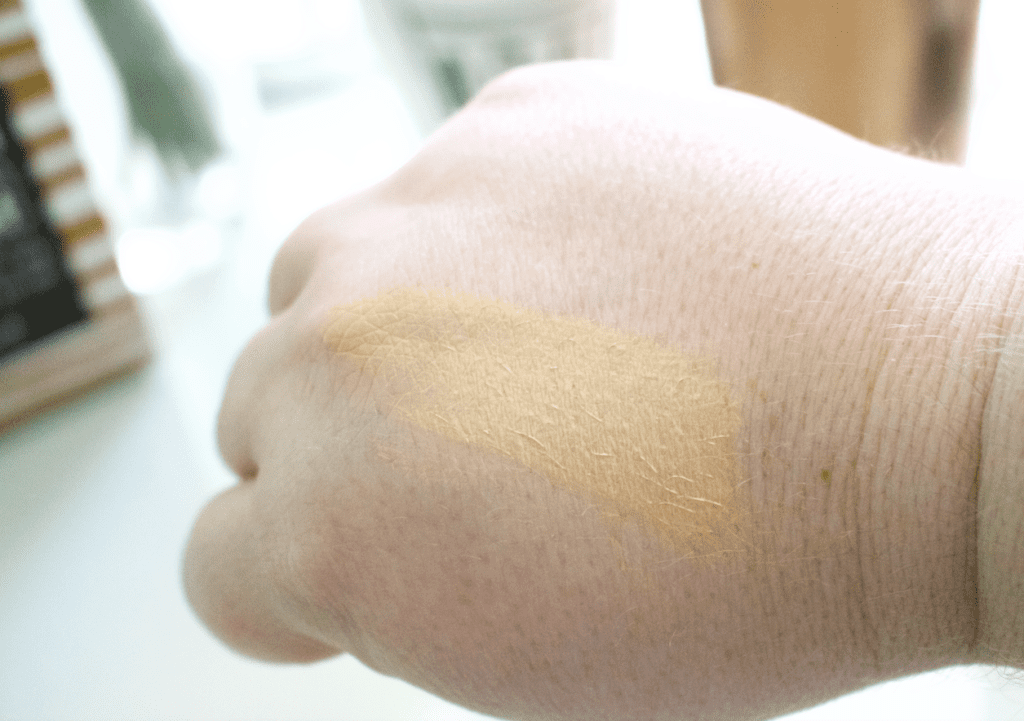 Air Patrol seriously wow'd me and I didn't think it would.  Sure Benefit has cute packaging, but that's not everything.  However, Air Patrol packs a serious punch as far as ingredients, but it also really plays up the intestity of the eyeshadow colors that I'm applying.  I applied two eyeshadows that I've felt were lacking pigmentation.  The first side (left on both) is WITHOUT any primer.  The right swatches (right on both) is WITH Air Patrol.  HUGE difference.  My eyeshadow stays in place, doesn't crease or come off during the day.  So for the first time (I think ever) I can say that I might have a new favorite eye primer.  Good job on this one, Benefit!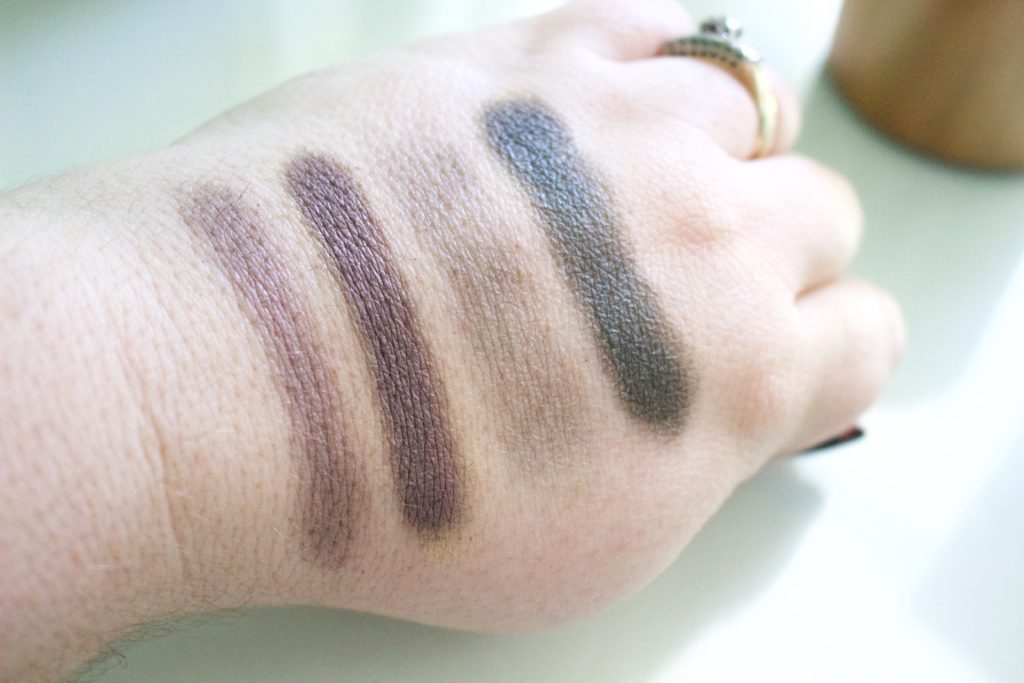 Left swatches (Zip Me Up from Lancome Audacity Palette) This color barely looks purple WIHTOUT a rimer, but when applied with the Air Patrol, it's a completely different color! 
Right swatches (The Green shade from the Narsissist Palette) Again, this green looks so heavenly deep and rich in the pan, but once swatched, it falls flat.  When used with Air Patrol, it really brings this color to life! Perfect for Fall! (Review of this palette coming next week)