Back in the days before blogging, I started my career in the beauty industry working in the spa industry.  I started out as a receptionist answering phones and scheduling appointments and I worked my way up to a management position. I learned so much from that job.  I helped write protocols for Spa Treatments, attended so many education classes and just really learned tons about the beauty industry in general.  I got to work with makeup artists, skin care therapists, and massage therapists.  I spent years in the industry and I feel like it really pushed my love for all things beauty to a whole new level!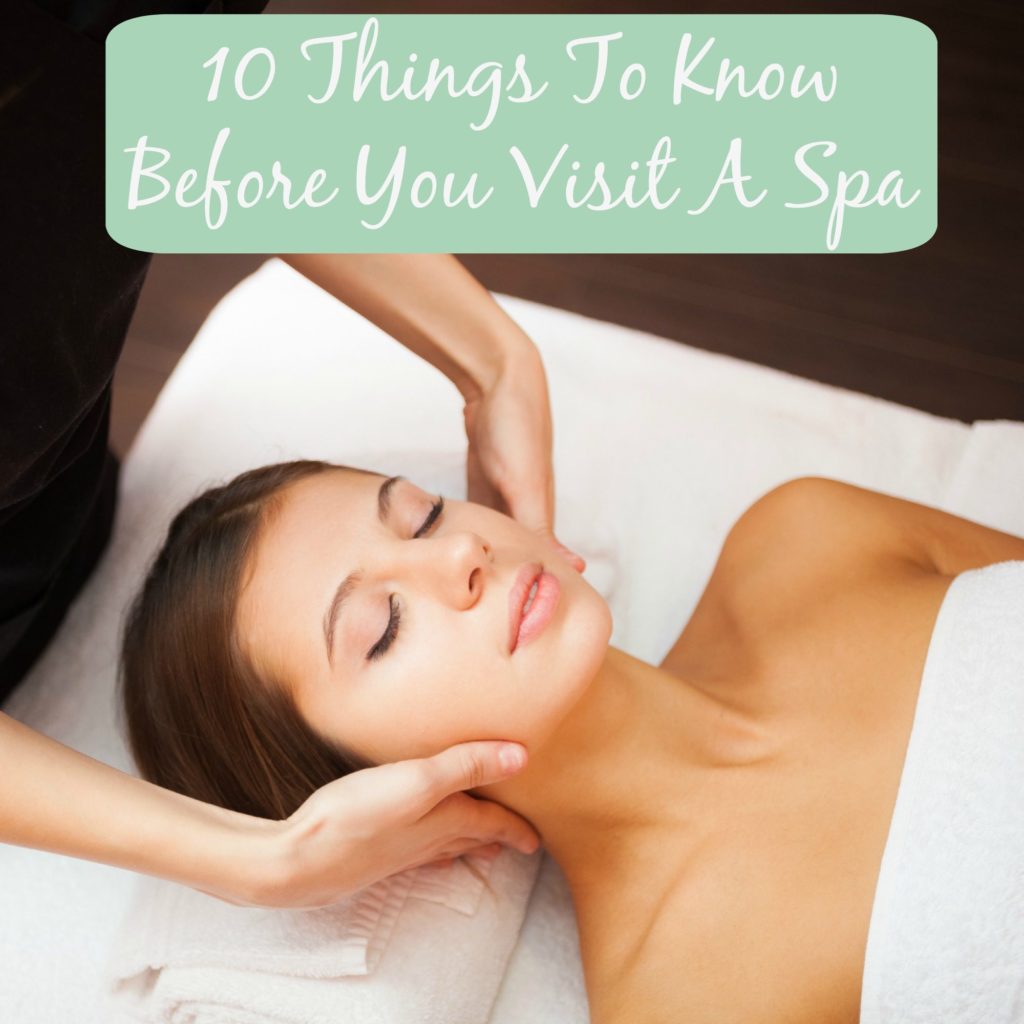 I think the one thing I learned from working in that environment is that people can sometimes feel a little intimidated and anxious about visiting a spa.  It's that unknown that makes people feel a little nervous about going.  I get it.  So I thought that since I worked in one for so long, that maybe I could give you some pointers on ways to make your visit much more enjoyable and relaxing and not worrying about how much to undress or not undress.
10 Things To Know Before Visiting A Spa
1.  Schedule an appointment
Yes, some spas will have walk-in appointments available, BUT it's best to schedule an appointment.  Also, make sure to arrive at least 15 minutes prior to your service time to ensure that you are on time.  Yes, things happen, but being late throws your therapist's schedule way off.  A lot of people used to complain that we'd have to cut their services short, but we can't let one person's late arrival take away time from everyone else's appointments that day.  So do your best to arrive early.  If you are a new client, you'll have to fill out paperwork.  So you need time to do that. PS If you are getting a massage and would like to have a male or a female therapist-specify that BEFORE your appointment.  Just tell the receptionist your preference when scheduling your appointment!
2.  If you have questions about what service would be best, ask!
The people that work at the spa should be able to help you.  Ask them questions about what treatments would be best for you or if you have any questions about the differences.  Sometimes Spa Menus (that's what we call service descriptions) can be made to sound extra fancy or sometimes are even a different language (Yes, that happens) and that can make it hard to understand the differences between the services or what the actual service even is.
3.  Be sure to be off all retinol products before any facials or waxing treatments
Retinol doesn't mix well with facials or waxing treatments at all.  Be sure to stop using all products that contain retinol or any other product containing acids.  Trust me on this.
4.  Undress to your comfort level
You're getting a massage and you're wondering do you get naked? Do you keep your underwear on? Do you have to take off your bra? A good massage therapist should instruct you fully, BUT sometimes they don't.  I always told everyone when taking them to the room to undress to their comfort level.  Do what you're comfortable with! When I get a massage (I'm talking a full body and not just a neck or shoulder massage) I take off everything except my underwear, but if you aren't comfortable with that, do what you are comfortable with. We even had people stay fully dressed for services. A spa can work with you and your comfort level!
5.  Don't be afraid to talk to your therapist
Ever have a facial or a massage and you were in serious pain? I have.  The massage therapist was using too much pressure or the skincare therapist was killing me with extractions.  Don't be afraid to speak up and tell them that they might need to lighten up a little bit.  They want you to be comfortable and even if you're getting say a sports massage (or deep tissue) it might be uncomfortable for certain areas that they are working on, but speak to your therapist and they will adjust their pressures needed.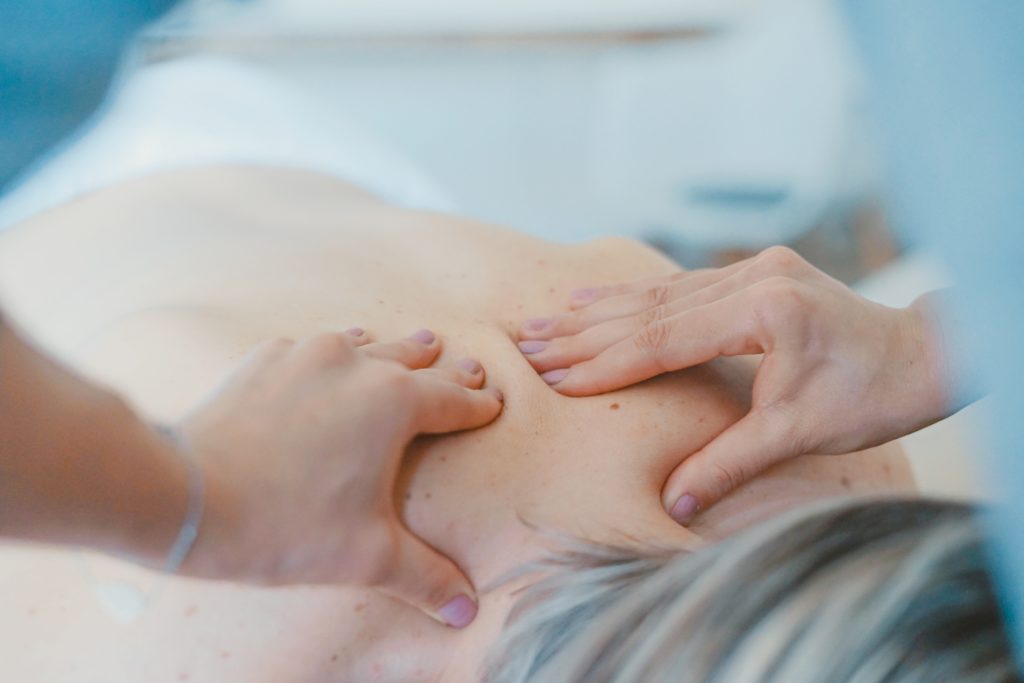 6.  You might be red and break out after a facial
After I get a facial, sometimes I do get an occasional breakout and that's totally normal.  The skincare therapist is doing some serious work on your skin with extractions and a good deep cleanse of your skin.  I recommend not wearing a lot of makeup immediately after a facial and letting your skin breathe.  DO wear a good SPF.  That's important.  I've never had a facial that has badly damaged my skin.  IF you do have any sort of issue after a facial, don't be afraid to call the spa and speak to your therapist.
7.  Do you have to do the add-on's they might try to sell you? NO!
If you only have a certain amount of money for a service and don't want to do any add-on's they might suggest you do, don't feel bad if you can't.  You are there for the service that you booked and you aren't responsible to do anything you don't want to pay for.  Now, they might suggest another service that might be better suited for you and again, that's up to you if you'd like to do that or not.  Don't ever feel uncomfortable because you don't want to spend more money. This also goes for products they might suggest for you at the end of your service. You can say no!
8.  Cell Phones and Children aren't the best ideas
I know we're all busy and sometimes we have to multi-task or we can't find a babysitter, BUT there are those places that just aren't acceptable to talk on the phone or to have a child screaming down the hallways.  Most Spas will post a no cell phone policy and also, they might have a policy about children.  Don't be offended.  Most people go to the spa to relax and get away from daily distractions.  It's nothing personal.  So turn off your cell phones and if you can't find a babysitter, try to reschedule your appointment for another time.
9.  Have a bad service or experience? Speak to a manager
When I worked in the spa world as a manager, my goal for every client that walked in the door was for them to have an exceptional experience and if they didn't, I wanted to know.  Don't be ashamed to complain or offer a suggestion.  Sometimes things happen and the spa that you are visiting and spending your money, wants you to leave their establishment happy.  I'm not talking about being overly picky or anything like that (because that happens also) BUT if you had a bad experience like your time was cut short (not because you were late) or your waxing appointment didn't go so great (uneven eyebrows are not a good look for anyone) SPEAK UP! More times than I can count, I was able to make sure the client was happy.  You deserve to have a fantastic experience!
10.  To tip or not to tip
This is such a touchy subject that I do have an opinion on.  Some might agree with me, some might not.  That's ok!  I get asked a lot about how much is appropriate to tip.  I always say it's a personal thing.  For me, I generally always tip anywhere from 15-20 percent IF my service was great.  If it wasn't, well my tip will vary.  Are there times I never tipped? Probably not.  Your therapists are probably working on a commission.  That means they get a percentage of the service that you are paying for.  If your service is discounted, sometimes they don't get the full amount.  So tips are actually pretty important to your therapists.  Not all of them work off of commission and actually, some spas DON'T allow tips at all.  Just remember to tip, if you feel that your therapist deserves a little extra.
Those are my 10 things to know before you visit a spa! I hope that they helped you a little if you have felt uncomfortable or anxious about visiting a spa. They really are a place to unwind and relax (most of the time) and your experience should be a pleasant one.
Have any other questions I didn't cover? Comment below and I'll be happy to answer your question or concern! I think that I'm going to start talking about the whole spa experience a little bit more and maybe talk about some of my favorite services or even products that you can make at home such as masques, scrubs, and oils.  I learned so many amazing recipes that I'd love to share with you guys!! Comment below if you're interested!