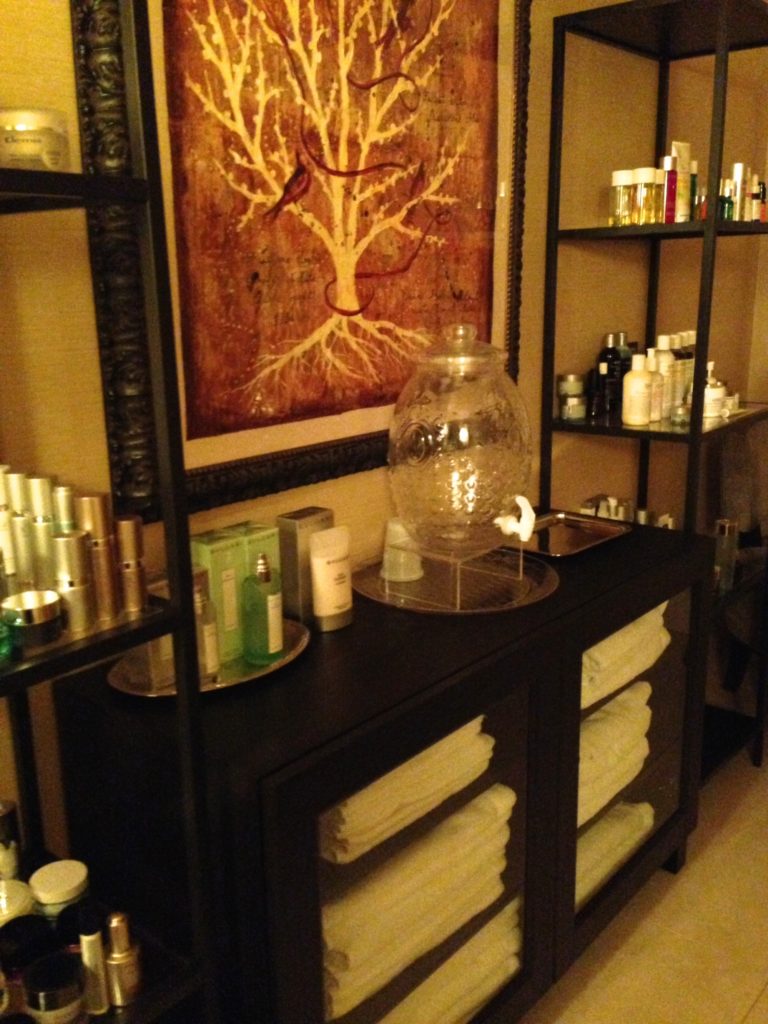 Chances are you've shopped at Nordstrom for a lot of your skincare products at one point in time, but did you know that several locations also feature an in-house Spa? I live in the Atlanta area and we now have two locations to choose from!  Perimeter has featured a Spa for a while, but the Phipps location now features the Spa Nordstrom Express.  The Cosmetic Manager, Nori, was kind enough to invite me in to see the new spa and to experience a Nordstrom Signature Facial and it was exactly what my skin needed.
This was my first experience having a Nordstrom Spa Service and I was so impressed with the whole service from start to end.  From the moment I walked in the room I noticed fresh cucumber water, a luxurious bed with gorgeous linens and the room smelled divine!  What really caught my attention was the amazing collection of skincare products and accessories that Colleen, the skincare therapist, has access to!  There was basically an entire skincare department available for her to use.  I love that because she can really customize your service based on the products you are either using or the concerns you are having.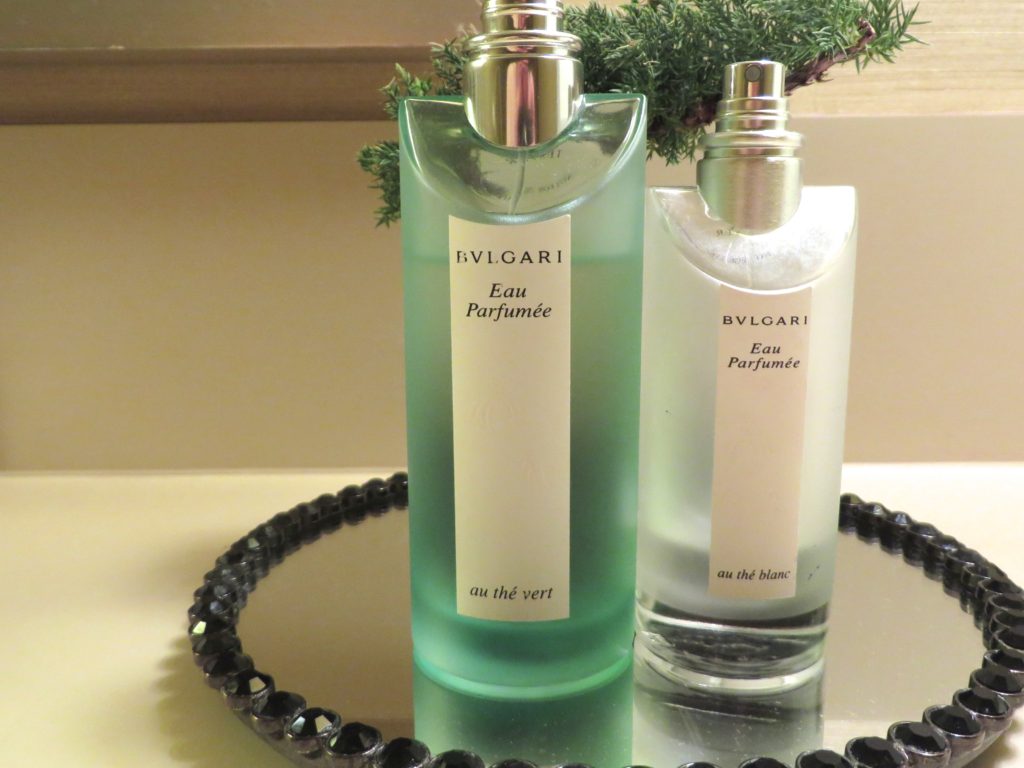 There was a lot of attention to detail on Colleen's part and her expertise really made me comfortable during my service.  Her extractions were completely painless and her massage left me feeling completely at ease.  My facial was just what my skin was needing and I left with AH-MAZING glowing skin. I was provided with a very generous amount of samples that Colleen had prepared for me to take home and a new Clarisonic Brush Head  (Yes, they do use Clarisonic devices during the service) that she suggested I purchase.  I'm still trying the skincare samples and I'm seeing some good results so far!  I didn't feel pressured to buy products, which I appreciate because I need to really use products for a bit before I make the decision to purchase. I did go ahead and purchase the Clarisonic Brush Head, but I had been meaning to do that anyways.   A special touch I so appreciated was that she provided me with her email and told me to email her with any skincare questions I was having.  Now that's service that I love.
I have a background in the spa industry and I'm pretty picky on my spa services.  I've had some good ones and some not so spectacular ones.  My experience with Nordstrom was fantastic.  It's the attention to detail and the very personable and knowledgeable employees who will keep me coming back for more services.  If you'd like more information or to locate a Nordstrom Spa in your area, click the links below.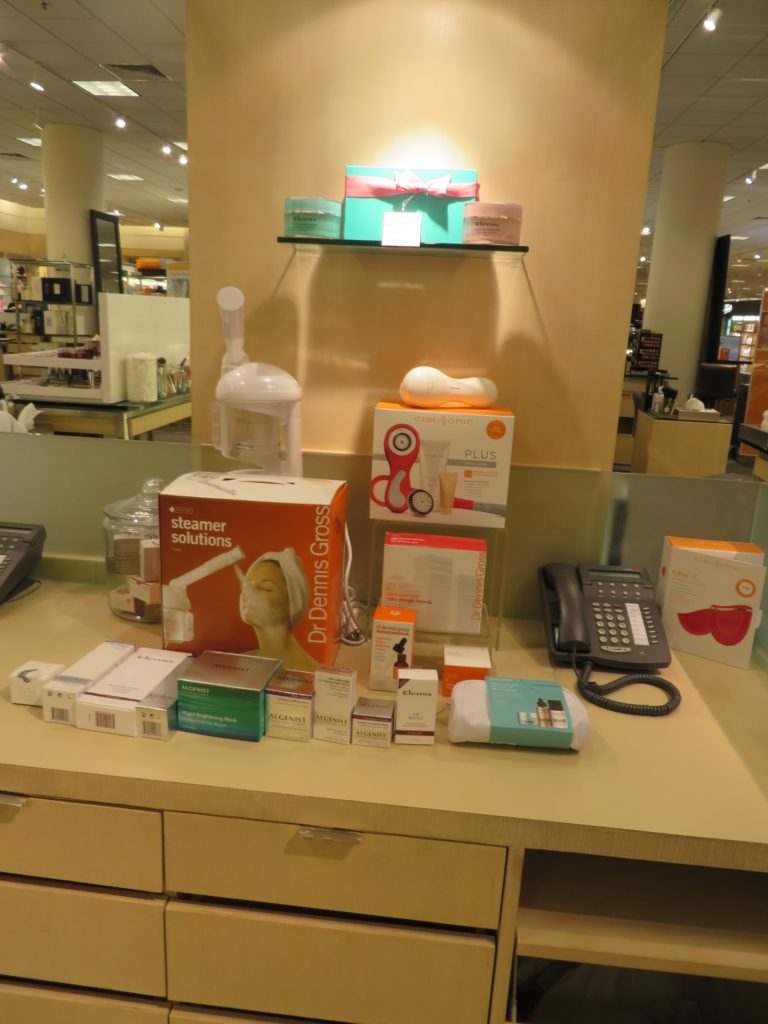 **I actually went back in to Nordstrom last week and had the Anastasia Brow Service with Colleen (I paid for this service myself) and she was fantastic with waxing also. I really enjoyed my brows after I had this service.  Did you know that Nordstrom offers this? Just an FYI if you didn't.  They also did some "upgrades" to the Spa Room and I wanted to show you those pictures as well!
Nordstrom Spa Express at Phipps Plaza
3500 Peachtree Road NE
Atlanta, GA 30326
404.442.3000
For other locations, please click here:
The facial mentioned above was provided to me complimentary.  All other services and products were paid for by Simply Stine.  All thoughts and opinions are my own.