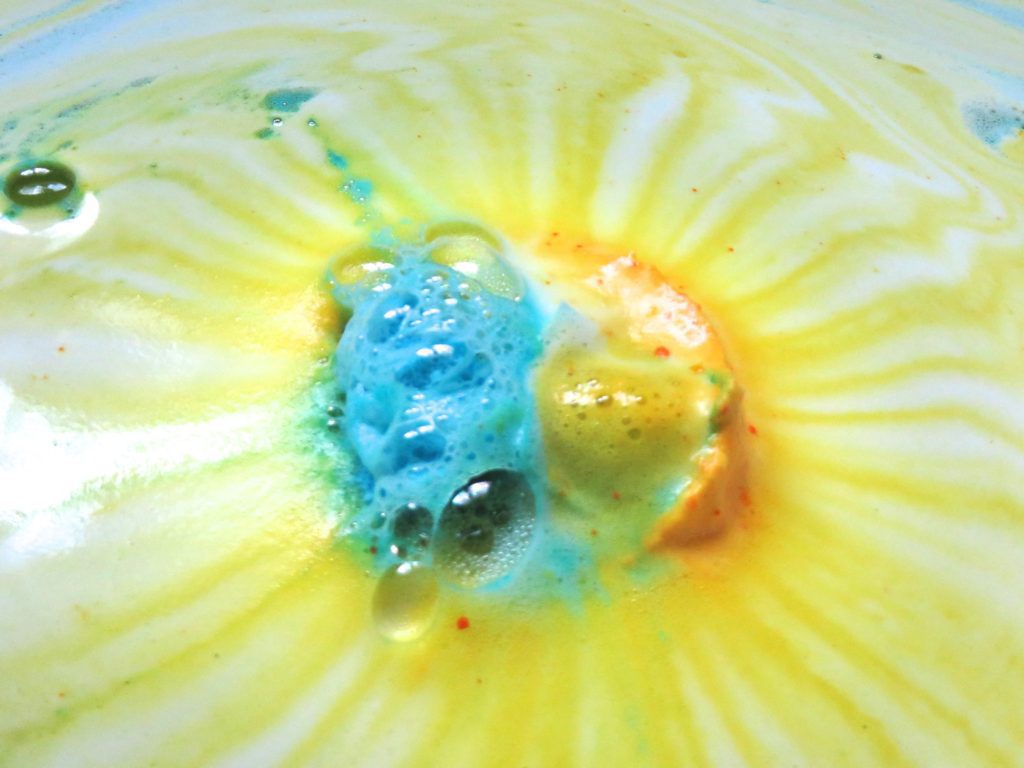 I finally got around to posting another video of a LUSH Bath Bomb in action.   Today I'm featuring the LUSH Fizzbanger Bath Bomb and it's a good one!  This is a gorgeous bomb that releases shades of yellow, orange and blue all over and scents of Applies, Cinnamon and Toffee. YUMM!  This is a great bath bomb if you want a softer scented bath, but with some fun colors! A couple of questions that were asked about this Bomb:
1. No it doesn't stain your tub.  Just make sure you rinse it out good.
2. There is no glitter
3. It didn't make my tub slippery like some of them do, but make sure you are still careful
Take a look and let me know if there are any LUSH Bath Bombs you are loving or that you'd like to me to try! If I choose your suggestion, I might send one your way!!
LUSH FIzzbanger Bath Bomb ($5.95) Available at LUSH Stores or Online.
This product was purchased by Simply Stine. All thoughts and opinions are my own.