I wanted to introduce you to a new (to me) skincare brand called Zatik Naturals. I know that a lot of you are very interested in more green beauty options. Zatik Naturals is an organic, non-toxic beauty brand that (in my opinion) has some great products available. Not to mention, they're at a great price point for a lot of people.
Zatik Naturals Organic Skincare
Zatik Naturals sent me three products to experience from their skincare line. A cleanser, face serum and eye serum. I strictly used these three products ONLY for over a month. My first impression of them was that there packaging was completely gorgeous. I caught my attention. It seemed luxe and something I'd be happy displaying on my counter. (Yes, that's important to me)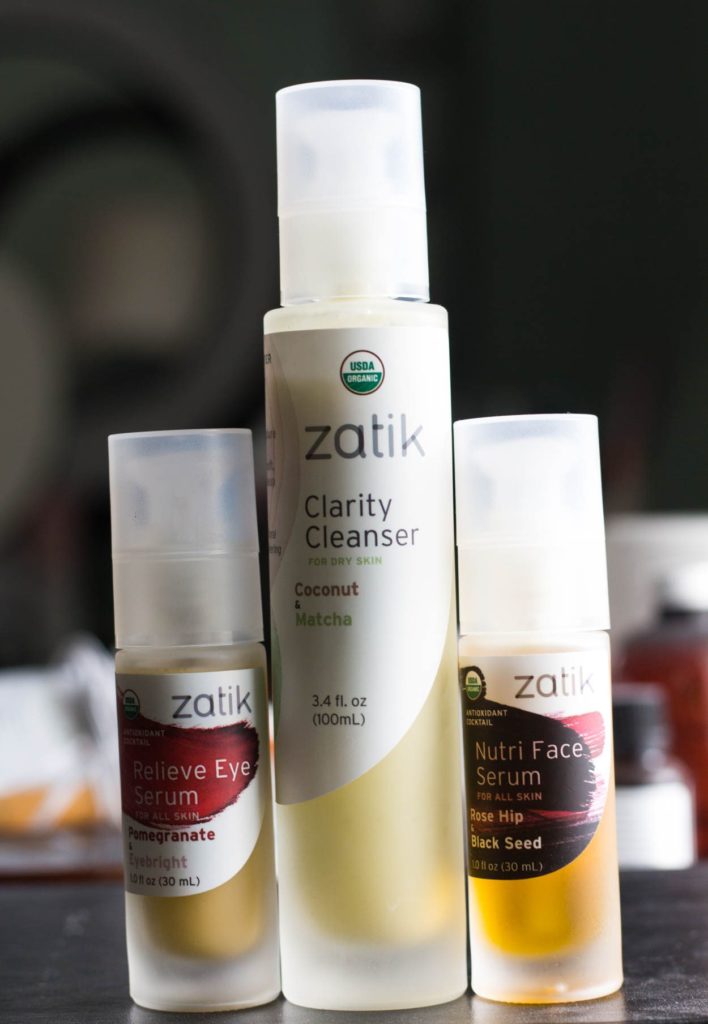 We believe that all products should be pure, simple and effective — without a drop of synthetic chemicals.
When you feel good, you look good.

Zatik Naturals
Zatik Naturals Clarity Cleanser $22.00
This cleanser features Coconut and Matcha that is not only gentle, but is excellent for those with dry skin types. I found that with my somewhat sensitive skin, this cleanser was fantastic! If I was wearing a lot of makeup, I still needed to do a double cleanse with this cleanser. I would use this as my second step. It left my skin feeling calm, even when it was very sensitive.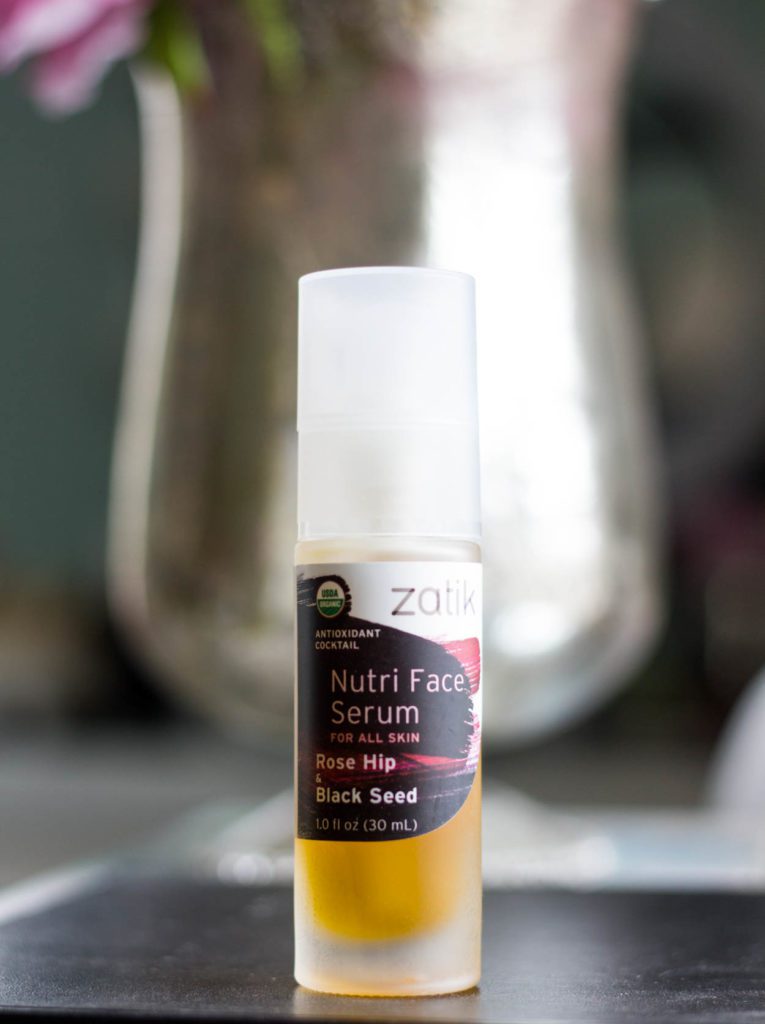 Zatik Naturals Nutri Face Serum $28.00
Rose Hip & Black Seed are featured ingredients in this face serum. I love that they call this an "antioxidant cocktail" because that's exactly what it is. This face serum helps to soothe the skin and nourish your complexion with ingredients such as fatty acids, vitamins, antioxidants and proteins!
This lightweight oil is fast absorbing into the skin and helped my skin feel so much more hydrated and soft when I used it consistently. Even though there are cold-pressed oils featured, this face serum will leave your skin with a matte finish. No need to worry about looking greasy with this product!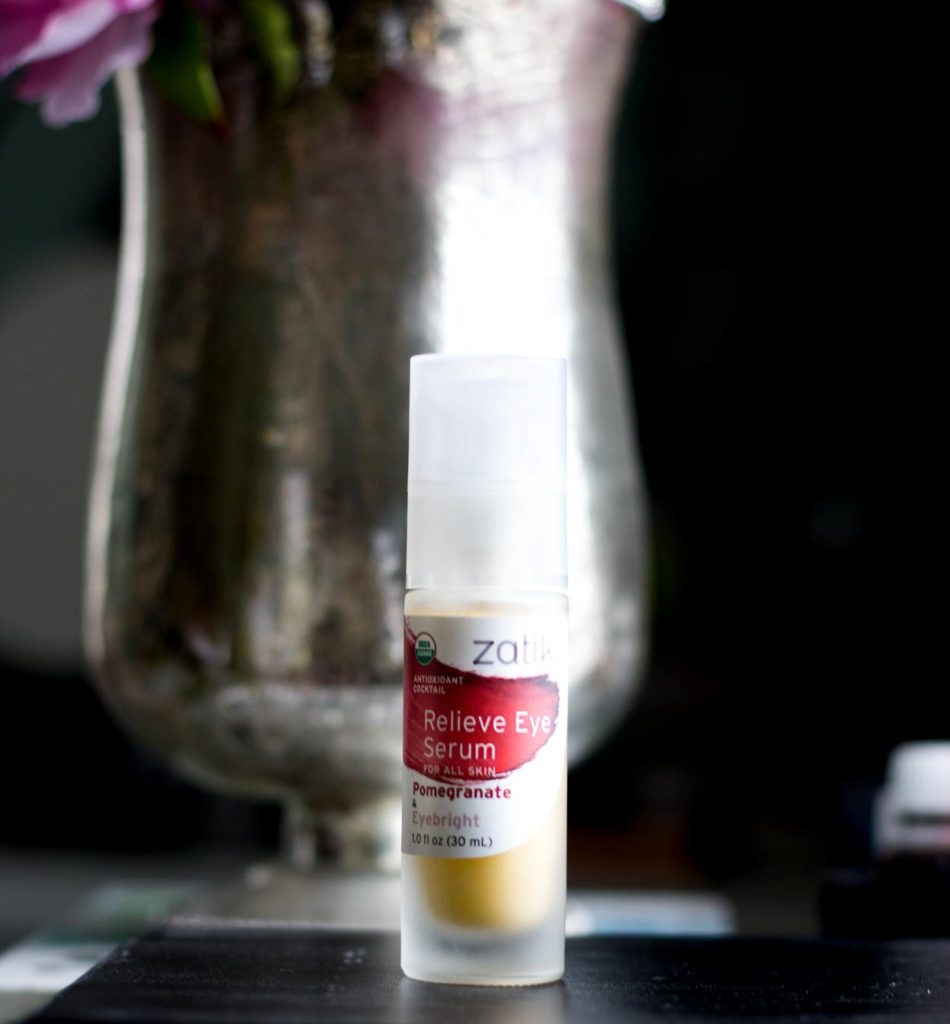 Zatik Naturals Relieve Eye Serum $28.00
Again, here is yet another product from Zatik that is a powerhouse for nutrient-rich ingredients! This eye serum features a mixture of organic floral and herbal extracts that really help give the under-eye area a very hydrated appearance. This is a great product to use before applying makeup as I had NO issues at all with my concealer creasing when was using this eye serum. It's fantastic!

Natural Skincare At A Great Price
Zatik Naturals has created such fantastic products and that they aren't sky high in price. So many organic, non-toxic and vegan skincare brands that I try are so expensive. I know it doesn't allow everyone to experience them when the price tags are so high; no matter how great they are. Every product in Zatik Naturals skincare line was no more than $32.00 and most were under $30.00. Bravo, Zatik Naturals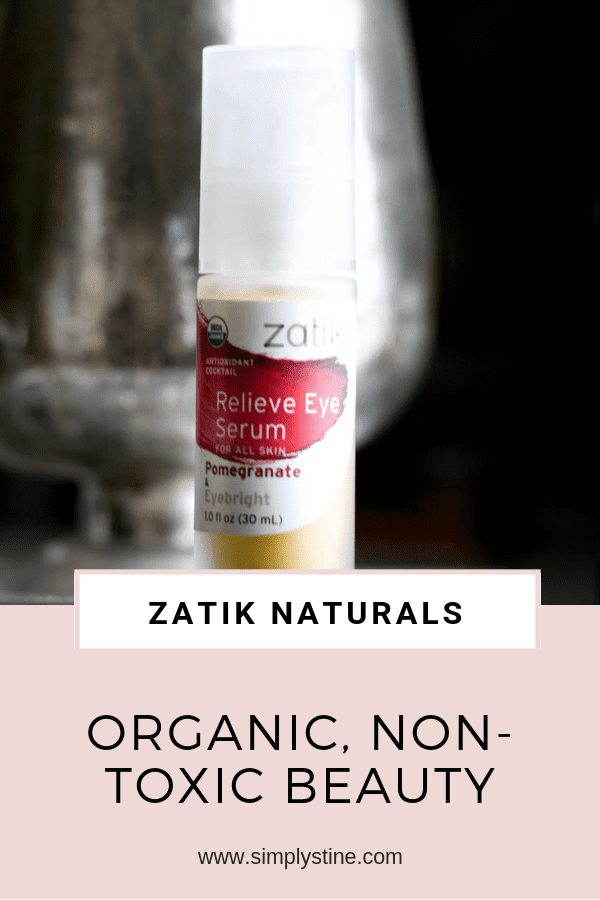 So if you're looking for a new organic skincare routine to try, I'd consider Zatik Naturals! The products that I've tried so far are very impressive. Their packaging is top of the line with organic soy ink and recycled paper packaged in glass bottles. Plus, the price point is fantastic for such good-for-you skincare ingredients!