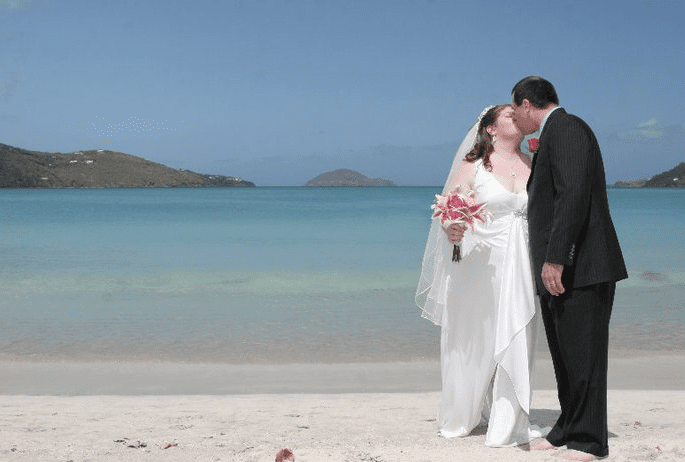 Today is my 8 year Wedding Anniversary to Rob.  8 YEARS! I have no idea where the time has went, but I couldn't be happier! Here's the deal though, marriage is hard, hard work.  It's not all fun, romantic dates and good moods daily.  Every normal marriage has it's ups and downs and I am here to tell you that we haven't made it 8 years being married by not having any issues.  Actually we've been together for almost 14 years now.  That is even crazier.  HA! So what's our secret? Here's what I've learned in my 8 years of Marriage.
1. Communication is key
Quite possibly the most important lesson I've learned.  If I don't open up and be honest about how I'm feeling, he might not know.  Same goes for him!  I have a tendency to want to keep things in and to myself, but it does no good.  If we are both honest with each other about how we're feeling, it's much better for our relationship.  No matter if I'm frustrated or stressing about work (or whatever), I need to communicate that with him.  I've found that when I keep my feelings to myself, it just gets built up and makes it worse.  If it's a problem we're having, just talking about it, openly, might resolve the issue that much faster!
Another thing about communicating.  Actually talk to each other. Don't rely on social media and text messages to communicate in your relationship.  Don't get me wrong, I love sending quick texts and emails to Rob to just say Hi or to make him laugh, but put down your phone and actually talk to one another when you're in front of each other. It is easier said than done, but don't get in the habit of not making eye contact. I am probably the worst at this one!!!
2. Give each other break
People have bad days.  It happens! No one is perfect and it's important to remember that. Sure there will be fights and sometimes that person deserves to get the cold shoulder.  Just don't let it go on too long, it's not worth it.  Work out the issues and move on.  Holding a grudge gets you nowhere!
3. Learning about each other never ends
You would think after all of the years that I would know everything possible at Rob, but that's not the truth.  I think you are constantly learning about each other as time goes on.  Plus, people change as we get older. So try to continue learning more about one another. Don't let that conversation end.
4.  Don't compare your relationship to others
No relationship is the same.  Remember this. Write it down, take a picture. This is so important. I have to tell myself this all of the time.  You shouldn't be competing with other people's relationships because if you do, your relationship isn't going to make it.  YOUR RELATIONSHIP is the most important one.  Take care of it. Don't get upset by what people have that you don't.  I can speak all day about this one.  This is where infertility issues has really, really been the most difficult for me.  Is it fair? No, not always, but they might be sitting at home comparing their marriage to ours! You just never know what people are envious of.  Try to not be envious of a relationship that you know nothing about.
5.   Keep dating
This is important and I'll be the first to admit, that in my relationship, I need this.  When you're with someone for a very long period of time, it's important to still surprise each other.  Go on dates. Take time for yourselves.  Be an active participant in your marriage.  Romance is important.  People need to feel wanted and if you still take the time to do the little things for each other, like you did when you were dating, you'd be so surprised at how that can benefit your marriage. So plan dates, go on road trips and get away from your normal daily stresses, meet up for lunch during the week. Whatever it is, just doing small (doesn't have to be big), impromptu dates will show each other that your still in it for the long haul and that you actually care about spending time together.
What advice would you share that you feel is important in a good marriage/relationship? I'm always curious!!
[line]